Is the Pro Wrestling Industry Experiencing a New Golden Age?
With the rise in prominence of companies outside, and the push for All Elite Wrestling, could we be entering the next Golden Age of Pro Wrestling?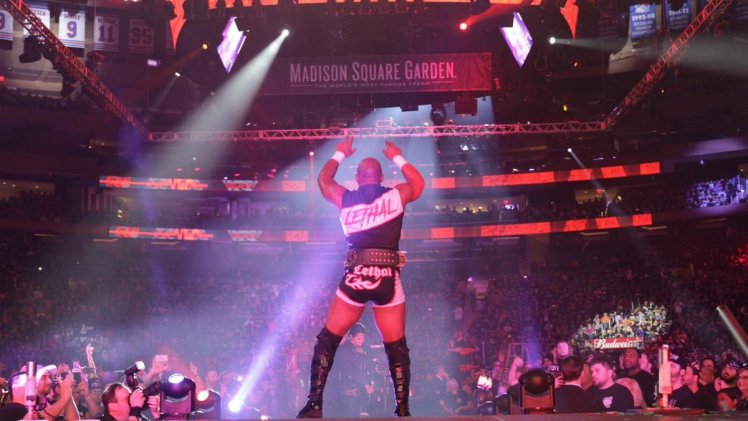 The modern era of pro wrestling is one of the most exciting eras in the history of the sport. For the first time in nearly 20 years, the industry is seeing growth from promotions outside of WWE and that growth is extremely satisfying for fans to watch. But what does this mean for the business?
NWA owner Billy Corgan recently said that the pro wrestling industry is entering a new golden age. But is he right? Longtime fans would certainly be hard pressed to argue with his statement. That's due to the emergence of companies that offer new and innovative wrestling. All of those companies are becoming legitimate alternatives to Vince McMahon's product.
There's no doubt that choices are available and many of them have been available in the United States for a number of years. Ring of Honor and IMPACT Wrestling have been in operation for 17 years and 15 years respectively. Chikara is also 17 years old. Pro Wrestling Guerrilla was founded 16 years ago. Shimmer tuns 14 years old in 2019 and EVOLVE has reached the nine year mark.
MLW began in 2002 but closed its doors just two years later. The company restarted in 2017 however and now has a growing fanbase for its pro wrestling product. Corgan's NWA was founded 71 years ago but for many fans, that brand died when it split from WCW in 1993. However, the NWA is making its own comeback, thanks in large part to a partnership with ROH. 
But for fans outside of America, WWE was perhaps never the only option. New Japan Pro Wrestling and All Japan Pro Wrestling are celebrating 47 years in the industry. Mexico's AAA has been around for 27 years. Dragon Gate has operated for a decade, while Progress Wrestling and Rev Pro are close behind with eight years of operation each. Then there's Mexico's other promotion, CMLL, which is still going strong after an astonishing 86 years.
Of course all of these companies are becoming mainstream for a great number of fans due to the internet. Indeed, technology has made the pro wrestling world a much smaller place in terms of accessing content. All of the aforementioned companies have a presence online and many offer their programs on various streaming services. This opens the door for other companies to make an impact, gaining a following with fans who are perhaps weary of WWE.
The WWE fatigue is understandable and inevitable. While many pro wrestling alternatives were there before WCW shut down in 2000, the majority of them just weren't accessible to the average fan. Those fans were seemingly forced to tune in to WWE every week. For them, there was no alternative. They wanted pro wrestling and WWE was the only real option.
So now that a great number of fans are looking elsewhere for their pro wrestling fix, what does that mean for WWE? Does this mean that Vince McMahon's company is on the way out of the spotlight? The easy answer is no. WWE is a firmly established pro wrestling entity with history dating back to 1952. WWE is a publicly traded company, globally recognized as the No.1 brand in professional wrestling. Vince McMahon's empire isn't going anywhere.
But for a new golden age to actually exist, there must be more than what Vince McMahon is giving and that is certainly the case now. More men and women are making more money in more places and that is a great thing for the business. There is real variety in the pro wrestling industry and that is beneficial not only for the talents, but for the fans as well. ROH and New Japan already sold out Madison Square Garden, and things could potentially only improve from there.
That's because of All Elite Wrestling. Cody Rhodes and The Young Bucks wanted to do things their way. They wanted to see the business return to the days when wins and losses mattered, when the real draw was the action in the ring and the drama that surrounds it. AEW is ready to make a major splash in the industry and when it happens, the shockwaves will likely be reverberate throughout the wrestling world.
Of course that's already the case in many ways. AEW currently has nearly 50 talents signed to its roster. The success of 2018's ALL IN led to the creation of AEW, which led to the upcoming Double or Nothing event on May 25. AEW President Tony Khan is throwing a lot of money around right now and he's counting on his roster to deliver when the time comes.
Many things must go right for AEW to be successful. But only a few things can go wrong for it to ultimately fail. A big bank account does not guarantee a win and anyone who witnessed WCW's demise can attest to that. But if AEW can gain a foothold and if the company becomes profitable in the new few years, then that's a good thing for everyone.
Critics believe that fans actually want WWE to fail. To them, any support of companies outside of WWE means a desire to end Vince McMahon's company once and for all. While there may be an element of the pro wresting fanbase that feels that way, the majority simply want something else to watch. They want different faces as well as fresh and exciting storylines. They want something new. More importantly, they want the wrestling. 
The pro wrestling business has come full circle. The territory system crumbled, giving way to two, then one, major promotion. Now the independent wrestling scene is thriving, while one company sits on top and a second company is looming on the horizon. Maybe all of this will eventually go back around in another circle 10 years from now. Or maybe the best is yet to come. Either way, it seems Billy Corgan may be right after all.