Is the Pro Wrestling Industry Experiencing a New Golden Age?
With the rise in prominence of companies outside, and the push for All Elite Wrestling, could we be entering the next Golden Age of Pro Wrestling?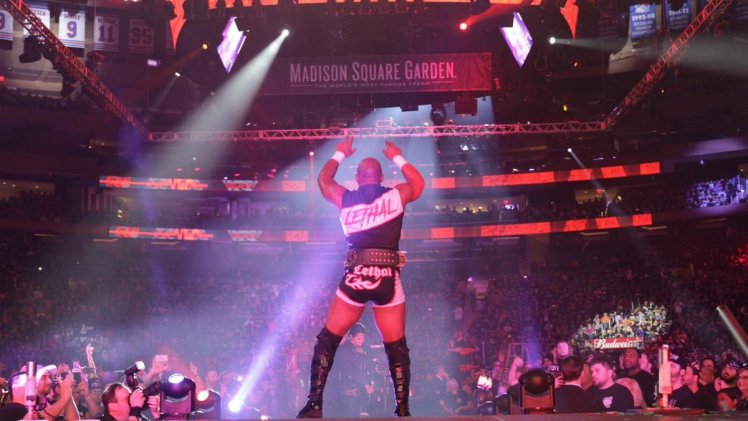 The modern era of pro wrestling is one of the most exciting eras in the history of the sport. For the first time in nearly 20 years, the industry is seeing growth from promotions outside of WWE and that growth is extremely satisfying for fans to watch. But what does this mean for the business?
NWA owner Billy Corgan recently said that the pro wrestling industry is entering a new golden age. But is he right? Longtime fans would certainly be hard pressed to argue with his statement. That's due to the emergence of companies that offer new and innovative wrestling. All of those companies are becoming legitimate alternatives to Vince McMahon's product.
There's no doubt that choices are available and many of them have been available in the United States for a number of years. Ring of Honor and IMPACT Wrestling have been in operation for 17 years and 15 years respectively. Chikara is also 17 years old. Pro Wrestling Guerrilla was founded 16 years ago. Shimmer tuns 14 years old in 2019 and EVOLVE has reached the nine year mark.
MLW began in 2002 but closed its doors just two years later. The company restarted in 2017 however and now has a growing fanbase for its pro wrestling product. Corgan's NWA was founded 71 years ago but for many fans, that brand died when it split from WCW in 1993. However, the NWA is making its own comeback, thanks in large part to a partnership with ROH. 
But for fans outside of America, WWE was perhaps never the only option. New Japan Pro Wrestling and All Japan Pro Wrestling are celebrating 47 years in the industry. Mexico's AAA has been around for 27 years. Dragon Gate has operated for a decade, while Progress Wrestling and Rev Pro are close behind with eight years of operation each. Then there's Mexico's other promotion, CMLL, which is still going strong after an astonishing 86 years.
Of course all of these companies are becoming mainstream for a great number of fans due to the internet. Indeed, technology has made the pro wrestling world a much smaller place in terms of accessing content. All of the aforementioned companies have a presence online and many offer their programs on various streaming services. This opens the door for other companies to make an impact, gaining a following with fans who are perhaps weary of WWE.
The WWE fatigue is understandable and inevitable. While many pro wrestling alternatives were there before WCW shut down in 2000, the majority of them just weren't accessible to the average fan. Those fans were seemingly forced to tune in to WWE every week. For them, there was no alternative. They wanted pro wrestling and WWE was the only real option.
So now that a great number of fans are looking elsewhere for their pro wrestling fix, what does that mean for WWE? Does this mean that Vince McMahon's company is on the way out of the spotlight? The easy answer is no. WWE is a firmly established pro wrestling entity with history dating back to 1952. WWE is a publicly traded company, globally recognized as the No.1 brand in professional wrestling. Vince McMahon's empire isn't going anywhere.
But for a new golden age to actually exist, there must be more than what Vince McMahon is giving and that is certainly the case now. More men and women are making more money in more places and that is a great thing for the business. There is real variety in the pro wrestling industry and that is beneficial not only for the talents, but for the fans as well. ROH and New Japan already sold out Madison Square Garden, and things could potentially only improve from there.
That's because of All Elite Wrestling. Cody Rhodes and The Young Bucks wanted to do things their way. They wanted to see the business return to the days when wins and losses mattered, when the real draw was the action in the ring and the drama that surrounds it. AEW is ready to make a major splash in the industry and when it happens, the shockwaves will likely be reverberate throughout the wrestling world.
Of course that's already the case in many ways. AEW currently has nearly 50 talents signed to its roster. The success of 2018's ALL IN led to the creation of AEW, which led to the upcoming Double or Nothing event on May 25. AEW President Tony Khan is throwing a lot of money around right now and he's counting on his roster to deliver when the time comes.
Many things must go right for AEW to be successful. But only a few things can go wrong for it to ultimately fail. A big bank account does not guarantee a win and anyone who witnessed WCW's demise can attest to that. But if AEW can gain a foothold and if the company becomes profitable in the new few years, then that's a good thing for everyone.
Critics believe that fans actually want WWE to fail. To them, any support of companies outside of WWE means a desire to end Vince McMahon's company once and for all. While there may be an element of the pro wresting fanbase that feels that way, the majority simply want something else to watch. They want different faces as well as fresh and exciting storylines. They want something new. More importantly, they want the wrestling. 
The pro wrestling business has come full circle. The territory system crumbled, giving way to two, then one, major promotion. Now the independent wrestling scene is thriving, while one company sits on top and a second company is looming on the horizon. Maybe all of this will eventually go back around in another circle 10 years from now. Or maybe the best is yet to come. Either way, it seems Billy Corgan may be right after all. 
Tiffany's Takes: WWE 205 Live (5/21/19)
Did the 205 Live Crew deliver this week?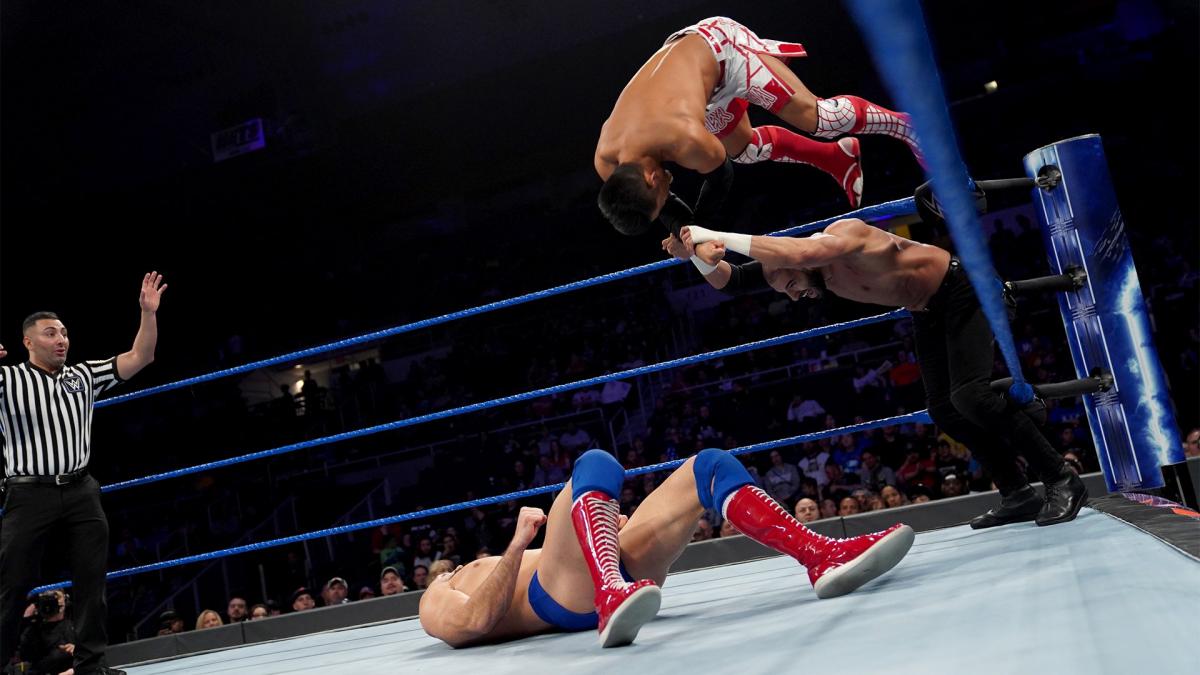 Tiffany Takes time to look into this week's edition of WWE 205 Live. Did the Cruiserweight Division deliver?
After a tough bout at Money in the Bank, where does the Cruiserweight Championship (and all of the WWE 205 Live crew) go now?
Singh Brothers vs Jack Gallagher and Humberto Carrillo: I was a little disappointed that Lucha House Party's RSVP got lost in the mail, but I'm assuming that they're selling the beatdown from Lars Sullivan. However, it was nice to see that things are good-ish between Carrillo and Gallagher after last week. However, it sucks that the Singhs still lost! Sure, they look like cut rate male strippers in their ring gear, but they're really talented should be getting better than being beat every week, didn't they suffer enough of that working for Jinder Mahal?
Fatal Five Way: Akira Tozawa vs Brian Kendrick vs Mike Kanellis vs Oney Lorcan vs Ariya Daivari: Before I discuss this match and how much I hate multi-man matches that aren't for a title or a contendership, I want to praise  Maria Kanellis for her tribute to the late Ashley Massaro, who passed away over the weekend. During Maria's first run in WWE way back when, she and Massaro were friends and sometimes on-screen partners and allies, including the storyline of Ashley convincing Maria to pose for Playboy, over the objections of Maria's onscreen boyfriend, Santino Marella. Yes, THAT Santino Marella. Maria wrote Ashley's name on the palm of her left hand and showed it as she and Mike Kanellis did their pose. I know Maria has talked about how much Ashley meant to her, but it was nice to see her pay tribute to her former friend, especially since WWE has made no further mention of Massaro outside of a 'In Memory Of' at Money in the Bank. Plus, I loved her outfit.
Back to the ACTUAL match. I really hate when WWE does multi-man matches that don't really have a purpose. This match wasn't for a #1 Contendership, it was just to put the five top-ish guys in the ring and see what happened. I was actually stunned that Tozawa won since I still think Daivari is going to be going for the championship in Saudi Arabia, but it was interesting to see Tozawa and Kendrick mix it up a little. Kanellis' bad luck continues to be frustrating, it's hard to see what, if anything, WWE has planned for him other than just having him lose every week.
Overall Thoughts: So, how was 205 this week? It was a little…lacking. It had two great matches but it felt like there wasn't a real direction they were heading. The Fatal Five Way was just to see who was the best but that logic was a little dumb because it was more about who was opportunistic than who was better in the ring.
I did enjoy the team of Gallagher and Carrillo, but I can see Carrillo's gimmick, whatever it is, getting old really quick. Hopefully the teaming with Gallagher will give Carrillo more of an edge, like teaming with Sasha Banks gave Bayley more of an edge.
I still think it's going to be Nese vs Daivari II at Super Show Down, but we'll have to wait and see.
That's it for Tiffany's 205 Takes! Tune in tomorrow for my takes on the NXTs!
Tiffany's Takes: WWE SmackDown Live (5/21/19)
Did Smackdown deliver in your eyes?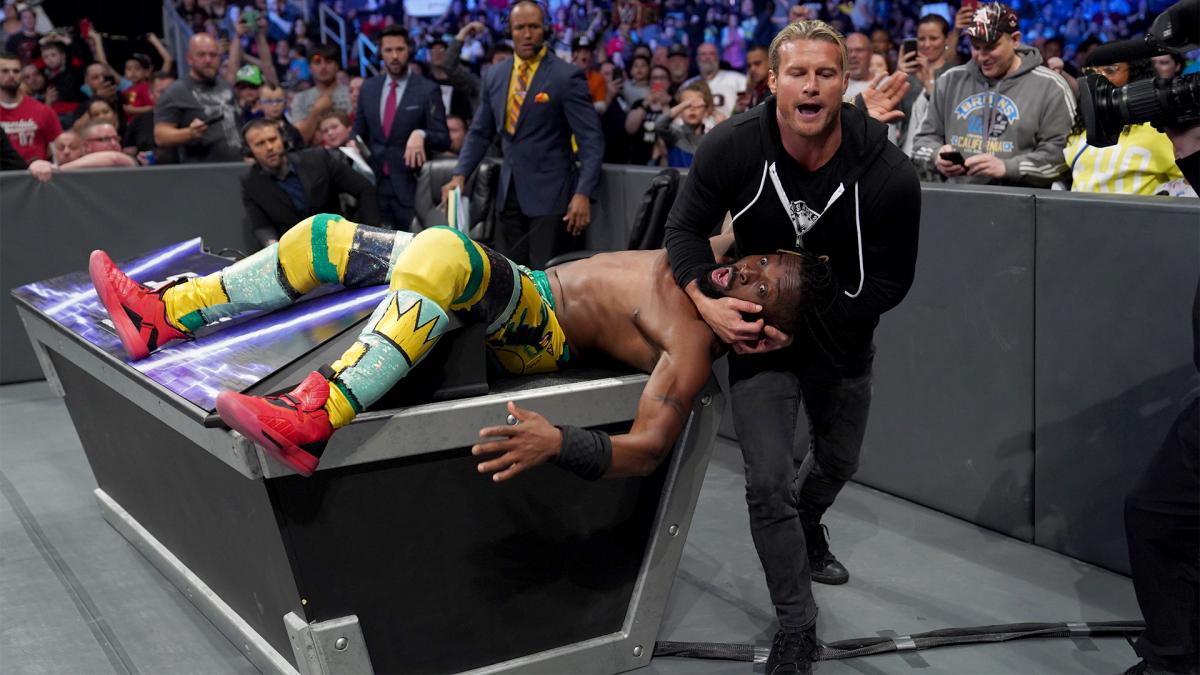 WWE followed up an eventful edition of Raw with another eventful edition of WWE Smackdown Live, and Tiffany has her Takes on the entire thing!
After the shocking events of Money in the Bank, how will SmackDown move into SummerSlam season?
Money In the Bank: I'm already over this. The yapbox for Mr. Money in the Bank managed to be so obnoxious tonight, it made want to do things with that briefcase that are physically impossible. Hopefully the fact that there hasn't been a successful men's Money in the Bank cash-in since Dean Ambrose in 2016 will hold true.
WWE Championship: I felt really bad for Sami Zayn. Here he is, becoming a top heel, but he gets sacrificed after a great match with Kingston, just so Dolph Ziggler, who hasn't been on TV since January, can walk in and get a title shot. Really? Plus, what was Ziggler's malfunction? Way he was acting, you'd think Kingston double crossed him or something.
As for Ziggler, I actually rolled my eyes at his explanation. Ziggler got the shit knocked out of him by McIntyre back in January and hasn't shown his face since. WWE wasn't denying him a damn thing, so the idea that he was more deserving of Kofi's spot is nonsense. Sit down, Dolph.
One thing I found interesting was the whole situation with Big E, the real one, not the fake schmuck that came out first. Big E and Ziggler were once business associates when E first debuted on the Main Roster, the fact that E got conveniently taken out, leaving Kingston without his New Day pals raises some serious questions.
WWE 24/7 Championship: There's a lot of things you can say about Carmella, but she's a good friend. Not only did she spend most of her evening trying to help R-Truth keep the WWE 24/7 Championship, sacrificing a chance to pummel Mandy Rose in the process,she even tried to help him with his disguise and didn't take advantage of him to try and grab the belt for herself. That's friendship.
Women's Championship: So, Emmie Slattery (Lacey Evans) and India Wilkes (Charlotte Flair) took on Scarlett O'Hara (Becky Lynch) and…I hate to refer to Bayley as Melanie Wilkes, but I've painted myself into that corner with the 'Gone with the Wind' references. ANYWAY, the two Women's Champs took on the women they beat on Sunday. Charlotte was clearly still mad about losing her title less than five minutes after she won it, but not only did she and Emmie not win, but CHARLOTTE took the pin. However, don't be fooled into thinking things are rainbows and unicorns between Scarlett and Melly. Becky and Charlotte are owed rematches and Becky's coming to collect hers.
Mustafa Ali vs Andrade: God love Mustafa Ali. He took a hell of a beating on Sunday and lost the opportunity, that RUMOR says he was promised, to be the Money in the Bank winner, but then he and his poor back got another pounding at the hands of Andrade. However, unlike what happened at Money in the Bank, Ali refused to let another victory be snatched away and fought through what looked like serious pain to pin Andrade and leave Rhode Island a winner.
Roman Reigns vs Elias: Remember when everyone predicted that Drew McIntyre would be a world champ and the best thing since sliced bread last year? Well, he's back in the position he always seems to end up in: Lackey to someone with more personality than him. It was revealed on Monday that Shane was using McIntyre as his new muscle and used him to punish Roman Reigns after Reigns defeated Elias yet again. Problem is that Reigns is great at getting guys over, but unless he can manufacture a personality and charisma for McIntyre, this feud is going to be a waste of time because McIntyre is as interesting as beige paint and barely gets a reaction.
Overall Thoughts: So, how was SmackDown? Well, it was actually pretty good. There was a lot of of story progression as WWE gears up for Saudi Arabia, Mudhole Stomping, or whatever the next US PPV is, and SummerSlam season.
I will admit to being hesitant about the 24/7 championship and there are some issues I see with it long term, but right now it's a hoot to watch and definitely helps break up the show.
I'm 'bleh' on Ziggler vs Kingston. They always have great chemistry, but this whole situation is uncomfortable and weird. It feels like whoever WWE actually wanted to put with Kingston in Saudi Arabia is refusing to go and so they're putting in Ziggler just so the match will be on the card.
Becky and Bayley was a great team up, but it's clear that Becky isn't going to be leaving SmackDown anytime soon, RAW Women's Champion or not. Charlotte taking the pin was odd, but very satisfying to see.
The whole thing with Reigns and Shane is good, but it seems that WWE hasn't given up on trying to get McIntyre over with the crowd with or without a personality. Vince is a stubborn one.
That's it for Tiffany's SmackDown Takes! Up next is 205 Live!