Kevin: Who Will Be Mr. & Ms. Money In The Bank?
Now that we know the participants, Kevin explores who could come away with the Money in the Bank briefcase!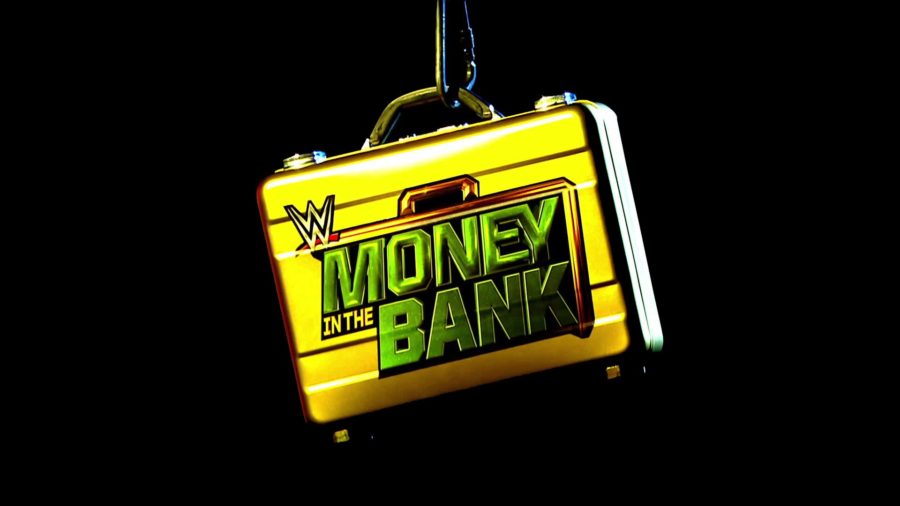 Now that we know the participants, Kevin explores who could come away with the Money in the Bank briefcase!
We've got Money in the Bank coming up in just a few short weeks, and the possibilities are endless. Eight men and eight women will have the chance to fight for the MITB briefcase and what's almost certain to be a reign as a top champion in the future.
We've seen this briefcase change careers, the way it did for Edge, Miz and Dolph Ziggler. We've seen established superstars lend some prestige to the briefcase, like Randy Orton and John Cena. And we've seen the mishaps, the Baron Corbins and the Damien Sandows of the universe, both of whom failed to capture championship gold upon cashing in their right to a title match any time, any place.
This time around, we've got a mix of fresh young talent and hungry up-and-comers in both the men's and the women's Money in the Bank matches. Seasoned talent like Alexa Bliss and Orton will match up with the likes of Ali and Ember Moon in two colossal, career-changing classes.
But there could only be one winner. (Technically there'd be two, yes I know.) This is WWE's biggest chance every year to make a new star, and in my humble yet esteemed opinion, I know just exactly who should be walking out of Hartford, Connecticut with briefcase in hand.
Andrade. Ember Moon. It's that easy.
These are two superstars that are among the very most versatile in-ring performers in the entire company, regardless of gender. Both have been turning fans' heads since their main roster debuts.
Andrade has it all: he's got the charisma, he's got the insane in-ring ability and, perhaps most importantly, he's got Zelina Vega in his corner.
Vega is the perfect mouthpiece for Andrade (while not to take away from her own in-ring ability) and she seems to relish in the role as villainess, getting better and better each week.
Could you imagine her carrying around Andrade's briefcase for him, cutting promos that keep the champs on their toes as she details just how Andrade is the uncrowned world champion and could cash in at any moment? Gold, I tell you. Gold.
Sure, guys like (Mustafa) Ali and Finn Balor would be good candidates too, as both are world-caliber competitors that should be atop the mountain in the future. But the reason I favor Andrade over either of those men is that the MITB briefcase is made for a heel, it just works perfectly into their character.
Which is funny, because on the women's side of things I've eschewed all the heels in the match in favor of a tried-and-true babyface in Ember Moon.
Why, you ask?
For one reason, and one reason only: she's the best performer in the match, and the fact that she hasn't held a women's title yet on the main roster is one that should be corrected as soon as possible.
She's just too good not to be involved in the title picture, but she needs something in the way of a momentum boost to get her going in the right direction. She's just recently returned from an arm injury, making a very inauspicious return at WrestleMania as part of the women's battle royal.
She deserved better than that; the commentators didn't even mention that she was back, she just sort of appeared. And then she wasn't on RAW the next night. Stuff like that is beneath a performer the level of Ember Moon's.
This is WWE's chance to course correct with Ember and position her as a threat and a force to be reckoned with.
I foresee a short run with the briefcase if she wins, maybe even cashing in on the winner of Becky or Charlotte to win the SmackDown women's title and send Becky packing on over to RAW.
On the other hand, Andrade should hold that sucker for a long, looooooong time. Tease and tease and tease, fake cash-ins and run-ins galore, that's how it should be. By the time he finally does cash in, the crowd will erupt in a fever pitch much like they did for Ziggler back in 2013.
Lives will be altered on May 19, Bodies will be broken, but for one man and one woman, it'll all be worth it to climb that ladder, grab that briefcase and cement themselves as a future world champion.
Here's hoping WWE seizes the opportunity and creates two megastars in the process.