Steve Cook: Lars Sullivan Shouldn't Have Used The Internet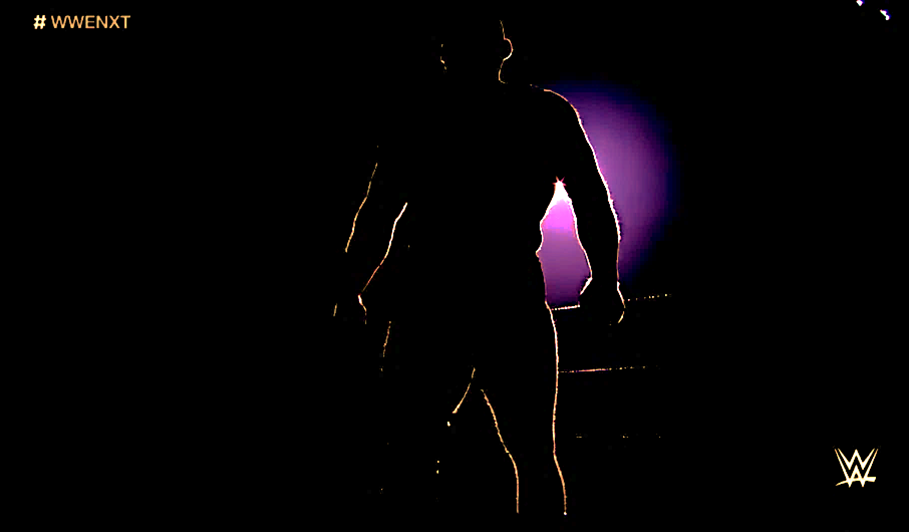 Steve Cook weighs in with the root cause of the Lars Sullivan debacle in WWE.
If I was to give young wrestlers (including Lars Sullivan) one piece of advice, it would be the same piece of advice I'd give anybody living on Planet Earth in 2019:
Don't say anything.
That's easy for me to say. I'm a pretty shy individual. I've always had a tough time sharing my thoughts & feelings with other people. A therapist may speculate this has something to do with a lack of self-esteem, that I'm reluctant to share my feelings because I don't think people will care & don't really see the point. They're probably right.
I know I'm not the only one with this issue. One of the great things about the Internet is that it's made it easier for people like me to be ourselves and put things out there without as much fear of rejection or being ostracized. Sure, there's always the comments, but it's easier to ignore an angry comment section than it is an angry classroom full of peers that can make the next few years of life a living hell.
The Internet has changed social interaction. In many ways, it's replaced social interaction. While I can see how many of the results have been bad, I can also see the good. It's good that people like me who have some difficulty in social environments can find places where we feel like we belong. The Chairshot serves as one of those places for me, along with the other websites where I write and post. I assume if you're reading this, you likely have your own places on the Internet where you can do the same. Whether it's a message board, a Twitter account, a chat group or whatever, everybody has their "safe space."
There's always one thing you need to remember…
The Internet ain't that safe.
WWE Superstar Lars Sullivan wasn't always WWE Superstar Lars Sullivan. Once upon a time, he was a regular on bodybuilding.com's message board. Hey, bodybuilders gotta have somewhere to shoot the bull too. If he didn't know many bodybuilder types in his area, why wouldn't he find a circle on the Internet? Perfectly natural by twenty-first century standards.
There is one problem with message boards built around one interest. Eventually, they start talking about other interests. Throughout my time on wrestling message boards, I've made a habit of not frequenting the political threads. Talking politics leads to talking about other topics that don't lead anywhere good. You can end up in this "locker room discussion" place where people with "non-politically correct" beliefs feel free to shoot off at the mouth about it.
Lars did that. You can read all about it here. He was more than happy to share his views against racial, religious & sexual minorities with anybody who would listen, most likely because it was the Internet and there wasn't somebody standing in front of him. It helped that many of the posters there shared these beliefs.
I'll be honest. As somebody that isn't racist, sexist or homophobic, I have a tendency to think less of people that are. Too often, I have to turn on my blinders and ignore the fact that way too many professional wrestlers fall into at least one of those categories. Including ones that I've praised repeatedly over the years & love watching in the ring.
AJ Styles often yelled homosexual slurs at the top of his lungs during his 2000s indy matches.
Kevin Owens used a racial slur in what he called an attempt to get heat by using a movie quote.
Rhea Ripley recently dropped a homosexual slur while cutting a promo on a fan, but apparently these things are more acceptable in Australia. Though, by that logic, I should also cut Styles some slack since he's from the American South.
And many, many more.
If you wanted to, you could do some digging on any pro wrestler and find something they've said or even something they Twitter liked that you don't like. Me, I don't have time to waste on such things. I do think less of racists, sexists & homophobes, but at the same time I realize this is America and people still have the right to make a living.
If Lars Sullivan fails in WWE, it should be because of his failings in the ring & on the microphone. So far, I've seen him do one thing really effectively…look like a badass. WWE sure could use more people that do that in 2019, so I see why he's getting a chance.
I can also see why people are against it. To them, I have one thing to say:
It's WWE.
Are we really expecting a company run by Vincent Kennedy McMahon to punish somebody for posting things on a message board that Vince probably would agree with? And yes, I'm including the post where Lars said he would watch a Stephanie McMahon video while pleasuring himself.
There's going to be some bad publicity in the short-term. But as laughable as it is when I read headlines saying "WWE Hopes Lars Sullivan backlash will blow over", it's 100% accurate. Lars might succeed, he might flop. Heck, the flop rate is pretty high in WWE these days, right? People will move on to the next thing soon enough.
When's the next Saudi Arabia show going down?
Tiffany's Takes: WWE 205 Live (5/21/19)
Did the 205 Live Crew deliver this week?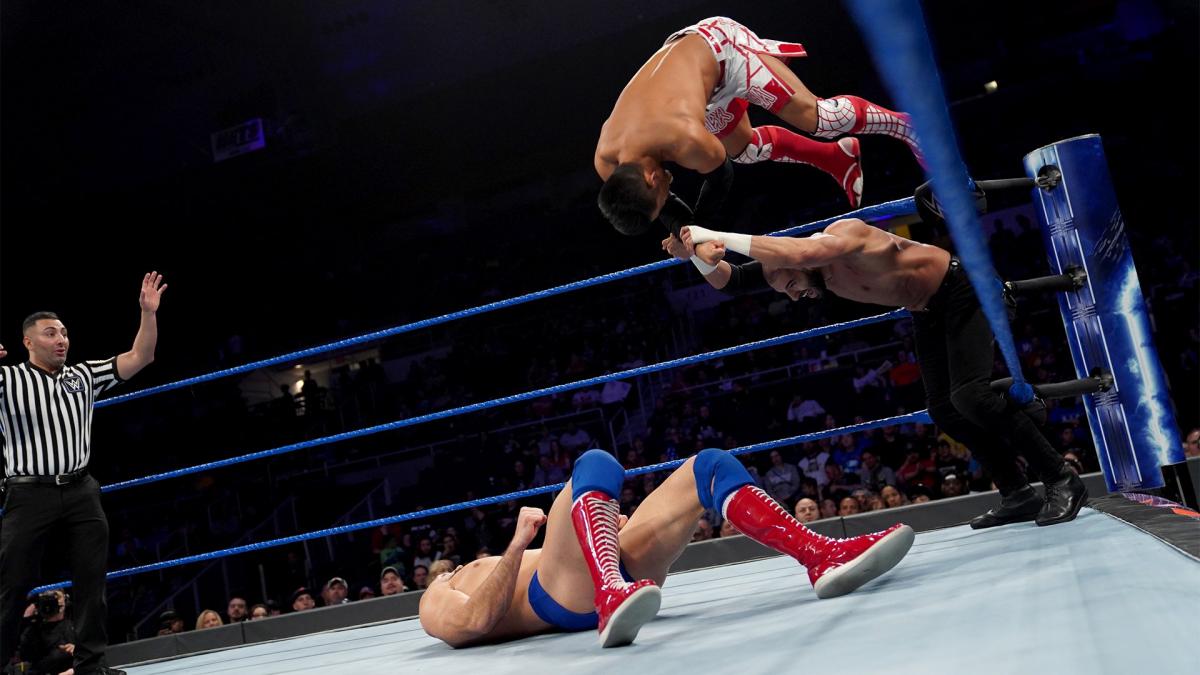 Tiffany Takes time to look into this week's edition of WWE 205 Live. Did the Cruiserweight Division deliver?
After a tough bout at Money in the Bank, where does the Cruiserweight Championship (and all of the WWE 205 Live crew) go now?
Singh Brothers vs Jack Gallagher and Humberto Carrillo: I was a little disappointed that Lucha House Party's RSVP got lost in the mail, but I'm assuming that they're selling the beatdown from Lars Sullivan. However, it was nice to see that things are good-ish between Carrillo and Gallagher after last week. However, it sucks that the Singhs still lost! Sure, they look like cut rate male strippers in their ring gear, but they're really talented should be getting better than being beat every week, didn't they suffer enough of that working for Jinder Mahal?
Fatal Five Way: Akira Tozawa vs Brian Kendrick vs Mike Kanellis vs Oney Lorcan vs Ariya Daivari: Before I discuss this match and how much I hate multi-man matches that aren't for a title or a contendership, I want to praise  Maria Kanellis for her tribute to the late Ashley Massaro, who passed away over the weekend. During Maria's first run in WWE way back when, she and Massaro were friends and sometimes on-screen partners and allies, including the storyline of Ashley convincing Maria to pose for Playboy, over the objections of Maria's onscreen boyfriend, Santino Marella. Yes, THAT Santino Marella. Maria wrote Ashley's name on the palm of her left hand and showed it as she and Mike Kanellis did their pose. I know Maria has talked about how much Ashley meant to her, but it was nice to see her pay tribute to her former friend, especially since WWE has made no further mention of Massaro outside of a 'In Memory Of' at Money in the Bank. Plus, I loved her outfit.
Back to the ACTUAL match. I really hate when WWE does multi-man matches that don't really have a purpose. This match wasn't for a #1 Contendership, it was just to put the five top-ish guys in the ring and see what happened. I was actually stunned that Tozawa won since I still think Daivari is going to be going for the championship in Saudi Arabia, but it was interesting to see Tozawa and Kendrick mix it up a little. Kanellis' bad luck continues to be frustrating, it's hard to see what, if anything, WWE has planned for him other than just having him lose every week.
Overall Thoughts: So, how was 205 this week? It was a little…lacking. It had two great matches but it felt like there wasn't a real direction they were heading. The Fatal Five Way was just to see who was the best but that logic was a little dumb because it was more about who was opportunistic than who was better in the ring.
I did enjoy the team of Gallagher and Carrillo, but I can see Carrillo's gimmick, whatever it is, getting old really quick. Hopefully the teaming with Gallagher will give Carrillo more of an edge, like teaming with Sasha Banks gave Bayley more of an edge.
I still think it's going to be Nese vs Daivari II at Super Show Down, but we'll have to wait and see.
That's it for Tiffany's 205 Takes! Tune in tomorrow for my takes on the NXTs!
Tiffany's Takes: WWE SmackDown Live (5/21/19)
Did Smackdown deliver in your eyes?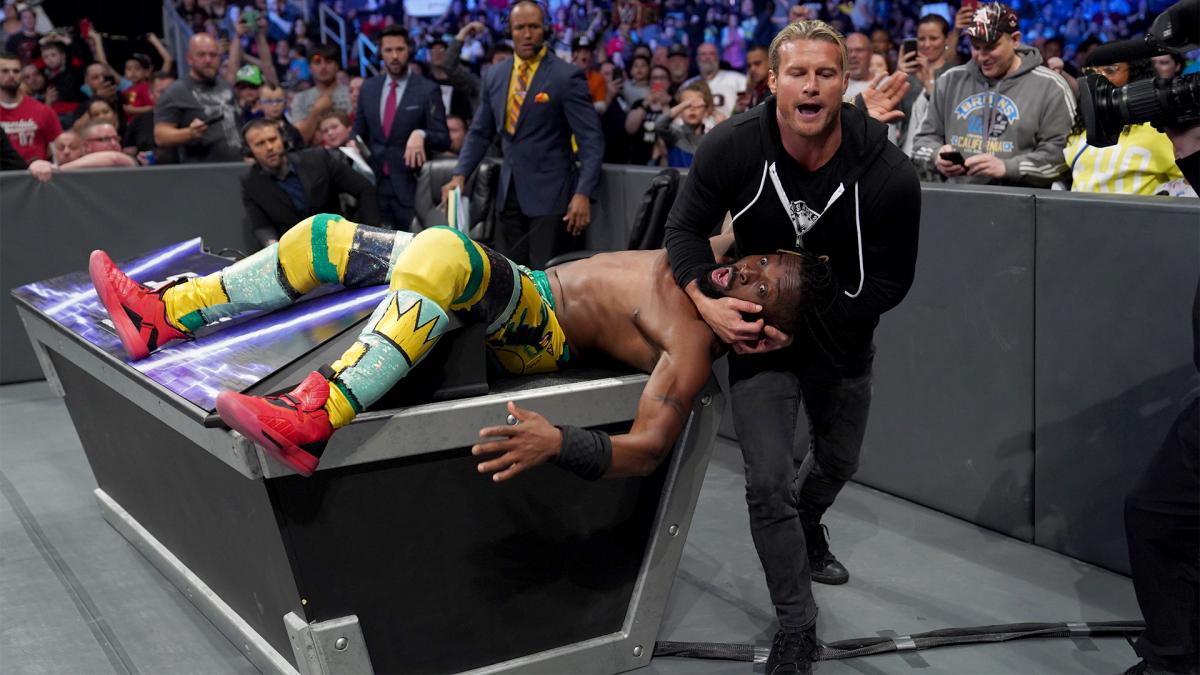 WWE followed up an eventful edition of Raw with another eventful edition of WWE Smackdown Live, and Tiffany has her Takes on the entire thing!
After the shocking events of Money in the Bank, how will SmackDown move into SummerSlam season?
Money In the Bank: I'm already over this. The yapbox for Mr. Money in the Bank managed to be so obnoxious tonight, it made want to do things with that briefcase that are physically impossible. Hopefully the fact that there hasn't been a successful men's Money in the Bank cash-in since Dean Ambrose in 2016 will hold true.
WWE Championship: I felt really bad for Sami Zayn. Here he is, becoming a top heel, but he gets sacrificed after a great match with Kingston, just so Dolph Ziggler, who hasn't been on TV since January, can walk in and get a title shot. Really? Plus, what was Ziggler's malfunction? Way he was acting, you'd think Kingston double crossed him or something.
As for Ziggler, I actually rolled my eyes at his explanation. Ziggler got the shit knocked out of him by McIntyre back in January and hasn't shown his face since. WWE wasn't denying him a damn thing, so the idea that he was more deserving of Kofi's spot is nonsense. Sit down, Dolph.
One thing I found interesting was the whole situation with Big E, the real one, not the fake schmuck that came out first. Big E and Ziggler were once business associates when E first debuted on the Main Roster, the fact that E got conveniently taken out, leaving Kingston without his New Day pals raises some serious questions.
WWE 24/7 Championship: There's a lot of things you can say about Carmella, but she's a good friend. Not only did she spend most of her evening trying to help R-Truth keep the WWE 24/7 Championship, sacrificing a chance to pummel Mandy Rose in the process,she even tried to help him with his disguise and didn't take advantage of him to try and grab the belt for herself. That's friendship.
Women's Championship: So, Emmie Slattery (Lacey Evans) and India Wilkes (Charlotte Flair) took on Scarlett O'Hara (Becky Lynch) and…I hate to refer to Bayley as Melanie Wilkes, but I've painted myself into that corner with the 'Gone with the Wind' references. ANYWAY, the two Women's Champs took on the women they beat on Sunday. Charlotte was clearly still mad about losing her title less than five minutes after she won it, but not only did she and Emmie not win, but CHARLOTTE took the pin. However, don't be fooled into thinking things are rainbows and unicorns between Scarlett and Melly. Becky and Charlotte are owed rematches and Becky's coming to collect hers.
Mustafa Ali vs Andrade: God love Mustafa Ali. He took a hell of a beating on Sunday and lost the opportunity, that RUMOR says he was promised, to be the Money in the Bank winner, but then he and his poor back got another pounding at the hands of Andrade. However, unlike what happened at Money in the Bank, Ali refused to let another victory be snatched away and fought through what looked like serious pain to pin Andrade and leave Rhode Island a winner.
Roman Reigns vs Elias: Remember when everyone predicted that Drew McIntyre would be a world champ and the best thing since sliced bread last year? Well, he's back in the position he always seems to end up in: Lackey to someone with more personality than him. It was revealed on Monday that Shane was using McIntyre as his new muscle and used him to punish Roman Reigns after Reigns defeated Elias yet again. Problem is that Reigns is great at getting guys over, but unless he can manufacture a personality and charisma for McIntyre, this feud is going to be a waste of time because McIntyre is as interesting as beige paint and barely gets a reaction.
Overall Thoughts: So, how was SmackDown? Well, it was actually pretty good. There was a lot of of story progression as WWE gears up for Saudi Arabia, Mudhole Stomping, or whatever the next US PPV is, and SummerSlam season.
I will admit to being hesitant about the 24/7 championship and there are some issues I see with it long term, but right now it's a hoot to watch and definitely helps break up the show.
I'm 'bleh' on Ziggler vs Kingston. They always have great chemistry, but this whole situation is uncomfortable and weird. It feels like whoever WWE actually wanted to put with Kingston in Saudi Arabia is refusing to go and so they're putting in Ziggler just so the match will be on the card.
Becky and Bayley was a great team up, but it's clear that Becky isn't going to be leaving SmackDown anytime soon, RAW Women's Champion or not. Charlotte taking the pin was odd, but very satisfying to see.
The whole thing with Reigns and Shane is good, but it seems that WWE hasn't given up on trying to get McIntyre over with the crowd with or without a personality. Vince is a stubborn one.
That's it for Tiffany's SmackDown Takes! Up next is 205 Live!