Steve Cook: RIP Silver King
Steve cook weighs in the untimely and unfortunate passing of wrestling legend Silver King.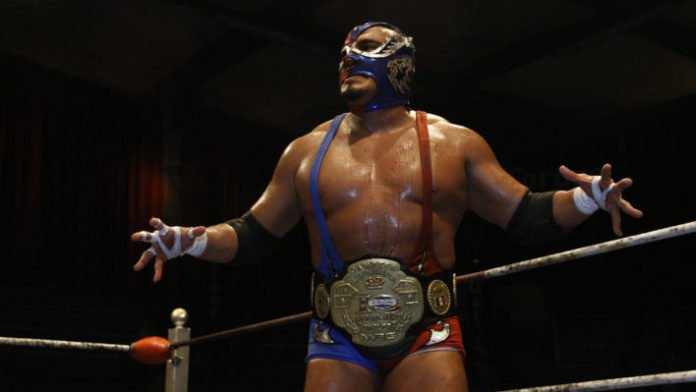 Steve cook weighs in the untimely and unfortunate passing of wrestling legend Silver King.
To be perfectly honest, there was a point where I had grown desensitized to wrestling deaths.
They happened so often, and at such young ages. It got to a point where I didn't really care. I realize this sounds terrible, but if you lived through the 2000s you understand where I'm coming from. Every other week it was some wrestler that had passed through WWE succumbing to Father Time through OD or suicide or something else before they had even reached 40. You had to numb yourself to it, or you would spend your whole life in misery.
Thankfully, wrestling deaths have become less common in the last several years. We've gotten back to a place where they have some meaning. Now, when you read that a wrestler has died, you feel that punch in the gut. Whether you were their biggest fan or not, you feel sad that they've passed.
I just did a Top 5 Luchadores column here last week. Dr. Wagner Jr. made my list. He's part of one of the legendary Mexican wrestling families, and tragedy struck his family this past Saturday in London, England.
RIP Silver King
I can't write about the death of Silver King without commenting on how it happened. I would have preferred not to watch the video, but I had to in order to properly write about it. If you're reading this and haven't happened upon it, I don't recommend it.
The man worked three matches in one day. At 51 years of age, that's asking a bit much, no matter how low-risk the matches are. The referee was an ex-wrestler, but not somebody that was experienced in the role of referee. The opponent was Juventud Guerrera, and who knows what to expect from him. These were some random Lucha shows in England, and these guys were there to help draw a house & make some money.
Silver King's schedule was a bit lighter in recent years. From all accounts, he wasn't out there because he needed to make a buck. Among other things, he was training the son of El Hijo del Santo to make his mark in lucha libre. Silver King was always well regarded for his work inside the ring. A later feud with Silver King & Dr. Wagner Jr. involved an audio tape with their father saying that Silver was the better wrestler. He didn't need the family name to get himself over.
It's very comparable to the situation with Bret & Owen Hart. Owen was the more athletic of the two, and many around at the time Owen was developing would tell you that Owen was the better worker. But Bret came along first and was the Excellence of Execution. Fans fell in love with him first, and Owen had to try and compete when he came along later. It was an impossible task, and while Owen did eventually escape the shadow & became a star, he couldn't realistically hope for anything other than to be #2 in his family.
The funny thing about the Wagner family is this: While Dr. Wagner Jr. was obviously the bigger star in Mexico, Silver King attained more fame everywhere else. He knew what he was up against. He was smart enough to get unmasked at an early age & attain the freedom to move on from place to place that his older brother didn't really have due to carrying the Dr. Wagner name.
Los Cowboys
When Silver King dropped his mask to El Hijo del Santo, he didn't take long to get back on the map. His Los Cowboys team with El Texano collected a couple of tag team championships. They even got invited to the NWA World Tag Team Tournament that WCW hosted, competing as The Silver Kings. They didn't do much there, but Silver King entered into a pretty prosperous period afterward. He beat his own tag team partner for the UWA World Light Heavyweight Championship, but apparently that didn't break up the tag team.
They went over to CMLL and kept kicking some ass. July 1994 saw Silver King defeat "Black Magic" Norman Smiley for the CMLL World Heavyweight Championship. Silver King & Texano still found time to win the tag team titles from Wagner Jr. & El Canek & Silver managed to team with Shocker to win the 1995 Gran Alternitiva tournament. The man was multi-tasking before he got that payday.
WCW lucha!
Like many American wrestling fans of my generation, my first exposure to Silver King was through World Championship Wrestling. He was a staple of the 6-man tag team matches featuring luchadores flipping out of the ring and doing stuff I'd never seen before. Since he was typically catching the flippers, it didn't give him much of a chance to stand out. His high point in WCW was teaming with El Dandy as Los Fabulosos, managed by Stacy Keibler. She went on to some big things herself.
After leaving WCW, he went on to New Japan and became the third Black Tiger. Mark Rocco & Eddy Guerrero were the first two, so he was filling some big shoes. His stint as Black Tiger didn't last that long, at least not in New Japan. They went into a period where business was down due to MMA & Inoki & other things, so flying people over from Mexico wasn't exactly a high priority. He used the Black Tiger gimmick in Mexico for a period of time, and eventually lost that mask when the time was right & injuries weren't in the way.
WagnerManiacs
My second exposure to Silver King was through AAA shows I would watch at a friend's house. He had gone unmasked for a long time, but popped up in AAA with a mask. This led to some issues with some Mexican commissions, but nobody seemed too concerned with it at the time. Silver King did some things in AAA, and eventually Dr. Wagner Jr. showed up & they had times where they were friends & where they were enemies.
Personally, I prefer when brothers get along. I don't have any brothers myself, but I assume it's more emotionally healthy to get along rather than feud. Sometimes, Wagner & Silver would get along. Sometimes, they wouldn't. Brothers have their spats. It led to Silver occasionally working under the name of Silver Kain, which made sense as Cain was the evil brother in the old parable, and it got around certain rules involving masks.
Ramses
Silver King's most famous role for people on my side of the border was in a movie. He got cast in Nacho Libre, the Jack Black movie where Black got to play an out of shape luchadore that made it to the top of the business. Silver King played the role of Ramses, the top heel that Black went up against, and he was allowed to use that character wherever he could use it. Well, maybe not "wherever", but he sure used the heck out of it in Mexico and other places.
It was another instance that showed the working ability of Silver King. He was able to make the wrestling sequences in that movie work. The main knock against Silver's older brother is his ego…Silver lacked that family gene. He was happy to be the background player, to make other people look good. He liked training other wrestlers and carrying on the tradition.
The End
I texted my friend that had the connection to the AAA shows I watched about Silver King's demise. He offered the old idea that "at least he died in the ring doing what he loved". Which makes more sense here than it did when people used that for Owen Hart's death while being lowered from the top of an arena.
Silver King loved wrestling, and he loved wrestling in different places. So perhaps the middle of a ring in England isn't the worst place for him to move on to the other side. Maybe Juventud Guerrera & Black Terry could have done more, but as quick as it happened maybe they couldn't have. As somebody that watched the Dark Side of the Ring episode last week, I can certainly think of worse places.
I was looking through my TV guide on Sunday morning during the Premier League matches, and I happened to notice that I now get ESPN Deportes. So I clicked on it, and it so happened that their Sportscenter was covering Silver King's death. I saw CMLL's moment of applause, and tweets about the death from AAA, CMLL & El Hijo del Santo.
I do prefer the moment of applause over the moment of silence. I like to think that the dead would prefer us cheering rather than us mourning. Rest in Peace, César Cuauhtémoc González Barrón.
Tiffany's Takes: WWE 205 Live (5/21/19)
Did the 205 Live Crew deliver this week?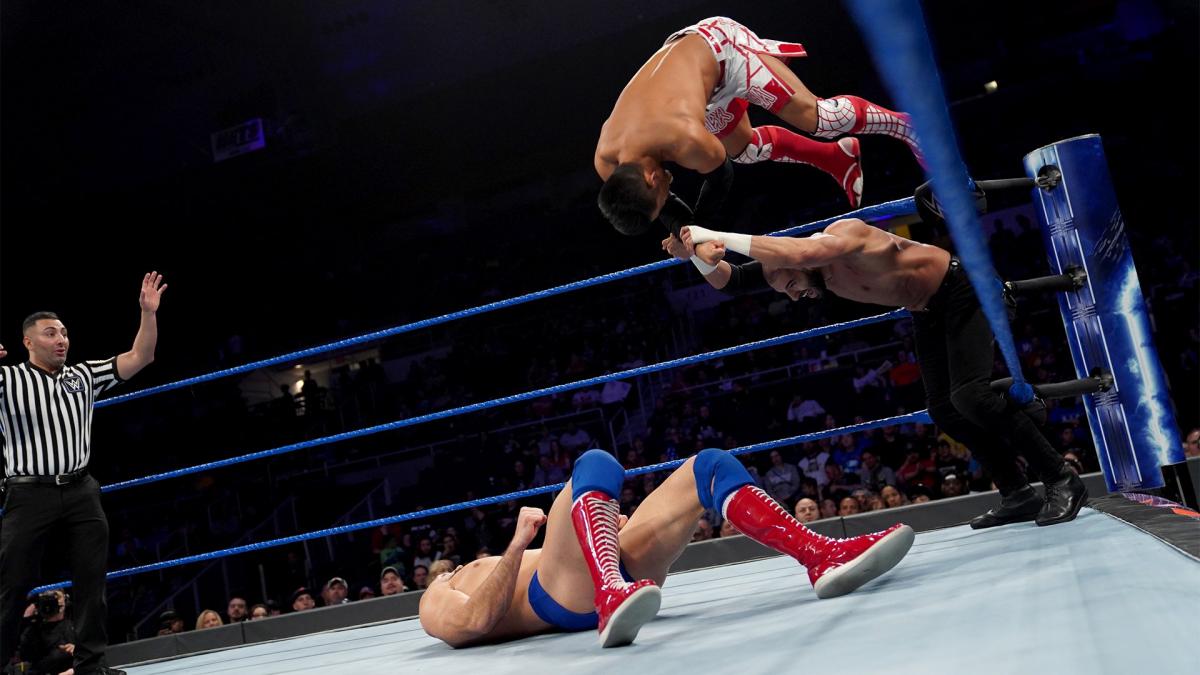 Tiffany Takes time to look into this week's edition of WWE 205 Live. Did the Cruiserweight Division deliver?
After a tough bout at Money in the Bank, where does the Cruiserweight Championship (and all of the WWE 205 Live crew) go now?
Singh Brothers vs Jack Gallagher and Humberto Carrillo: I was a little disappointed that Lucha House Party's RSVP got lost in the mail, but I'm assuming that they're selling the beatdown from Lars Sullivan. However, it was nice to see that things are good-ish between Carrillo and Gallagher after last week. However, it sucks that the Singhs still lost! Sure, they look like cut rate male strippers in their ring gear, but they're really talented should be getting better than being beat every week, didn't they suffer enough of that working for Jinder Mahal?
Fatal Five Way: Akira Tozawa vs Brian Kendrick vs Mike Kanellis vs Oney Lorcan vs Ariya Daivari: Before I discuss this match and how much I hate multi-man matches that aren't for a title or a contendership, I want to praise  Maria Kanellis for her tribute to the late Ashley Massaro, who passed away over the weekend. During Maria's first run in WWE way back when, she and Massaro were friends and sometimes on-screen partners and allies, including the storyline of Ashley convincing Maria to pose for Playboy, over the objections of Maria's onscreen boyfriend, Santino Marella. Yes, THAT Santino Marella. Maria wrote Ashley's name on the palm of her left hand and showed it as she and Mike Kanellis did their pose. I know Maria has talked about how much Ashley meant to her, but it was nice to see her pay tribute to her former friend, especially since WWE has made no further mention of Massaro outside of a 'In Memory Of' at Money in the Bank. Plus, I loved her outfit.
Back to the ACTUAL match. I really hate when WWE does multi-man matches that don't really have a purpose. This match wasn't for a #1 Contendership, it was just to put the five top-ish guys in the ring and see what happened. I was actually stunned that Tozawa won since I still think Daivari is going to be going for the championship in Saudi Arabia, but it was interesting to see Tozawa and Kendrick mix it up a little. Kanellis' bad luck continues to be frustrating, it's hard to see what, if anything, WWE has planned for him other than just having him lose every week.
Overall Thoughts: So, how was 205 this week? It was a little…lacking. It had two great matches but it felt like there wasn't a real direction they were heading. The Fatal Five Way was just to see who was the best but that logic was a little dumb because it was more about who was opportunistic than who was better in the ring.
I did enjoy the team of Gallagher and Carrillo, but I can see Carrillo's gimmick, whatever it is, getting old really quick. Hopefully the teaming with Gallagher will give Carrillo more of an edge, like teaming with Sasha Banks gave Bayley more of an edge.
I still think it's going to be Nese vs Daivari II at Super Show Down, but we'll have to wait and see.
That's it for Tiffany's 205 Takes! Tune in tomorrow for my takes on the NXTs!
Tiffany's Takes: WWE SmackDown Live (5/21/19)
Did Smackdown deliver in your eyes?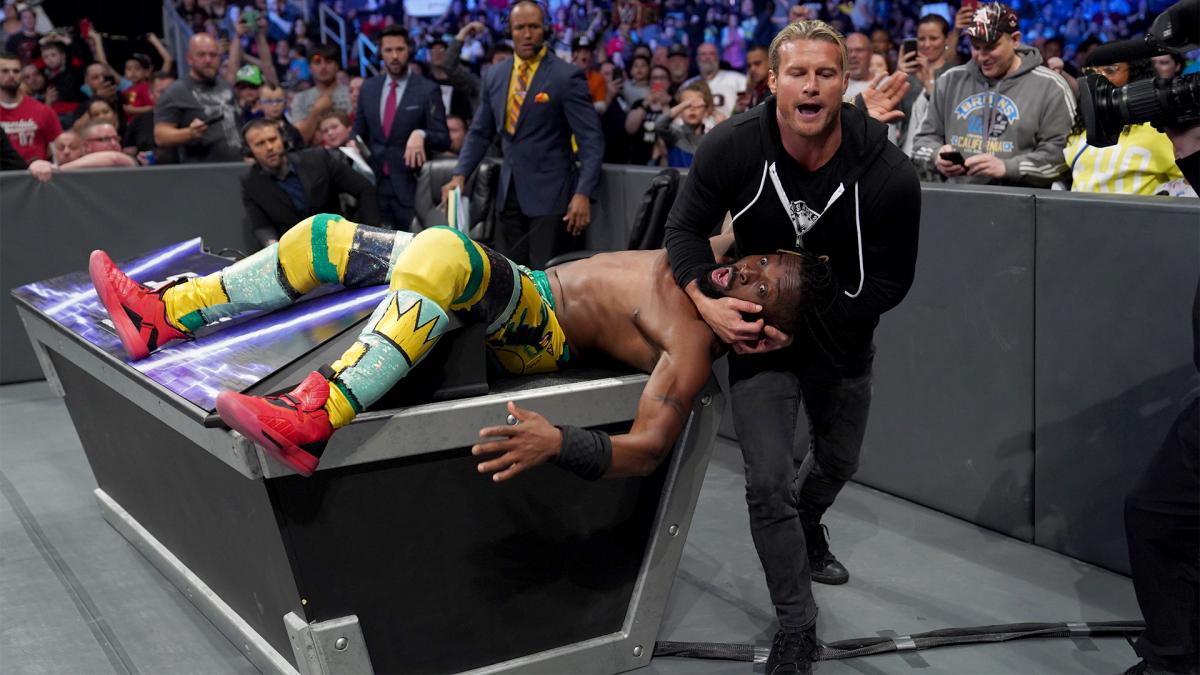 WWE followed up an eventful edition of Raw with another eventful edition of WWE Smackdown Live, and Tiffany has her Takes on the entire thing!
After the shocking events of Money in the Bank, how will SmackDown move into SummerSlam season?
Money In the Bank: I'm already over this. The yapbox for Mr. Money in the Bank managed to be so obnoxious tonight, it made want to do things with that briefcase that are physically impossible. Hopefully the fact that there hasn't been a successful men's Money in the Bank cash-in since Dean Ambrose in 2016 will hold true.
WWE Championship: I felt really bad for Sami Zayn. Here he is, becoming a top heel, but he gets sacrificed after a great match with Kingston, just so Dolph Ziggler, who hasn't been on TV since January, can walk in and get a title shot. Really? Plus, what was Ziggler's malfunction? Way he was acting, you'd think Kingston double crossed him or something.
As for Ziggler, I actually rolled my eyes at his explanation. Ziggler got the shit knocked out of him by McIntyre back in January and hasn't shown his face since. WWE wasn't denying him a damn thing, so the idea that he was more deserving of Kofi's spot is nonsense. Sit down, Dolph.
One thing I found interesting was the whole situation with Big E, the real one, not the fake schmuck that came out first. Big E and Ziggler were once business associates when E first debuted on the Main Roster, the fact that E got conveniently taken out, leaving Kingston without his New Day pals raises some serious questions.
WWE 24/7 Championship: There's a lot of things you can say about Carmella, but she's a good friend. Not only did she spend most of her evening trying to help R-Truth keep the WWE 24/7 Championship, sacrificing a chance to pummel Mandy Rose in the process,she even tried to help him with his disguise and didn't take advantage of him to try and grab the belt for herself. That's friendship.
Women's Championship: So, Emmie Slattery (Lacey Evans) and India Wilkes (Charlotte Flair) took on Scarlett O'Hara (Becky Lynch) and…I hate to refer to Bayley as Melanie Wilkes, but I've painted myself into that corner with the 'Gone with the Wind' references. ANYWAY, the two Women's Champs took on the women they beat on Sunday. Charlotte was clearly still mad about losing her title less than five minutes after she won it, but not only did she and Emmie not win, but CHARLOTTE took the pin. However, don't be fooled into thinking things are rainbows and unicorns between Scarlett and Melly. Becky and Charlotte are owed rematches and Becky's coming to collect hers.
Mustafa Ali vs Andrade: God love Mustafa Ali. He took a hell of a beating on Sunday and lost the opportunity, that RUMOR says he was promised, to be the Money in the Bank winner, but then he and his poor back got another pounding at the hands of Andrade. However, unlike what happened at Money in the Bank, Ali refused to let another victory be snatched away and fought through what looked like serious pain to pin Andrade and leave Rhode Island a winner.
Roman Reigns vs Elias: Remember when everyone predicted that Drew McIntyre would be a world champ and the best thing since sliced bread last year? Well, he's back in the position he always seems to end up in: Lackey to someone with more personality than him. It was revealed on Monday that Shane was using McIntyre as his new muscle and used him to punish Roman Reigns after Reigns defeated Elias yet again. Problem is that Reigns is great at getting guys over, but unless he can manufacture a personality and charisma for McIntyre, this feud is going to be a waste of time because McIntyre is as interesting as beige paint and barely gets a reaction.
Overall Thoughts: So, how was SmackDown? Well, it was actually pretty good. There was a lot of of story progression as WWE gears up for Saudi Arabia, Mudhole Stomping, or whatever the next US PPV is, and SummerSlam season.
I will admit to being hesitant about the 24/7 championship and there are some issues I see with it long term, but right now it's a hoot to watch and definitely helps break up the show.
I'm 'bleh' on Ziggler vs Kingston. They always have great chemistry, but this whole situation is uncomfortable and weird. It feels like whoever WWE actually wanted to put with Kingston in Saudi Arabia is refusing to go and so they're putting in Ziggler just so the match will be on the card.
Becky and Bayley was a great team up, but it's clear that Becky isn't going to be leaving SmackDown anytime soon, RAW Women's Champion or not. Charlotte taking the pin was odd, but very satisfying to see.
The whole thing with Reigns and Shane is good, but it seems that WWE hasn't given up on trying to get McIntyre over with the crowd with or without a personality. Vince is a stubborn one.
That's it for Tiffany's SmackDown Takes! Up next is 205 Live!