Steve Cook: RIP Silver King
Steve cook weighs in the untimely and unfortunate passing of wrestling legend Silver King.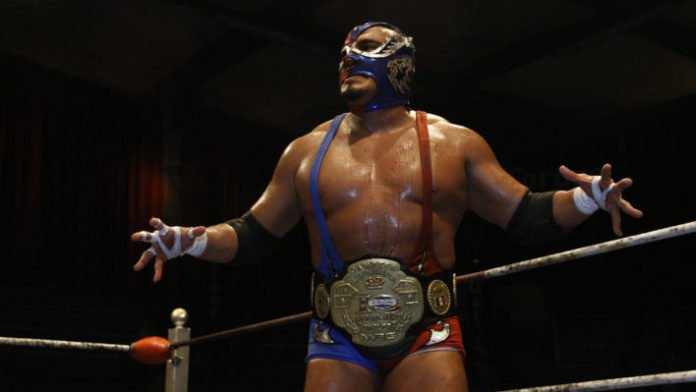 Steve cook weighs in the untimely and unfortunate passing of wrestling legend Silver King.
To be perfectly honest, there was a point where I had grown desensitized to wrestling deaths.
They happened so often, and at such young ages. It got to a point where I didn't really care. I realize this sounds terrible, but if you lived through the 2000s you understand where I'm coming from. Every other week it was some wrestler that had passed through WWE succumbing to Father Time through OD or suicide or something else before they had even reached 40. You had to numb yourself to it, or you would spend your whole life in misery.
Thankfully, wrestling deaths have become less common in the last several years. We've gotten back to a place where they have some meaning. Now, when you read that a wrestler has died, you feel that punch in the gut. Whether you were their biggest fan or not, you feel sad that they've passed.
I just did a Top 5 Luchadores column here last week. Dr. Wagner Jr. made my list. He's part of one of the legendary Mexican wrestling families, and tragedy struck his family this past Saturday in London, England.
RIP Silver King
I can't write about the death of Silver King without commenting on how it happened. I would have preferred not to watch the video, but I had to in order to properly write about it. If you're reading this and haven't happened upon it, I don't recommend it.
The man worked three matches in one day. At 51 years of age, that's asking a bit much, no matter how low-risk the matches are. The referee was an ex-wrestler, but not somebody that was experienced in the role of referee. The opponent was Juventud Guerrera, and who knows what to expect from him. These were some random Lucha shows in England, and these guys were there to help draw a house & make some money.
Silver King's schedule was a bit lighter in recent years. From all accounts, he wasn't out there because he needed to make a buck. Among other things, he was training the son of El Hijo del Santo to make his mark in lucha libre. Silver King was always well regarded for his work inside the ring. A later feud with Silver King & Dr. Wagner Jr. involved an audio tape with their father saying that Silver was the better wrestler. He didn't need the family name to get himself over.
It's very comparable to the situation with Bret & Owen Hart. Owen was the more athletic of the two, and many around at the time Owen was developing would tell you that Owen was the better worker. But Bret came along first and was the Excellence of Execution. Fans fell in love with him first, and Owen had to try and compete when he came along later. It was an impossible task, and while Owen did eventually escape the shadow & became a star, he couldn't realistically hope for anything other than to be #2 in his family.
The funny thing about the Wagner family is this: While Dr. Wagner Jr. was obviously the bigger star in Mexico, Silver King attained more fame everywhere else. He knew what he was up against. He was smart enough to get unmasked at an early age & attain the freedom to move on from place to place that his older brother didn't really have due to carrying the Dr. Wagner name.
Los Cowboys
When Silver King dropped his mask to El Hijo del Santo, he didn't take long to get back on the map. His Los Cowboys team with El Texano collected a couple of tag team championships. They even got invited to the NWA World Tag Team Tournament that WCW hosted, competing as The Silver Kings. They didn't do much there, but Silver King entered into a pretty prosperous period afterward. He beat his own tag team partner for the UWA World Light Heavyweight Championship, but apparently that didn't break up the tag team.
They went over to CMLL and kept kicking some ass. July 1994 saw Silver King defeat "Black Magic" Norman Smiley for the CMLL World Heavyweight Championship. Silver King & Texano still found time to win the tag team titles from Wagner Jr. & El Canek & Silver managed to team with Shocker to win the 1995 Gran Alternitiva tournament. The man was multi-tasking before he got that payday.
WCW lucha!
Like many American wrestling fans of my generation, my first exposure to Silver King was through World Championship Wrestling. He was a staple of the 6-man tag team matches featuring luchadores flipping out of the ring and doing stuff I'd never seen before. Since he was typically catching the flippers, it didn't give him much of a chance to stand out. His high point in WCW was teaming with El Dandy as Los Fabulosos, managed by Stacy Keibler. She went on to some big things herself.
After leaving WCW, he went on to New Japan and became the third Black Tiger. Mark Rocco & Eddy Guerrero were the first two, so he was filling some big shoes. His stint as Black Tiger didn't last that long, at least not in New Japan. They went into a period where business was down due to MMA & Inoki & other things, so flying people over from Mexico wasn't exactly a high priority. He used the Black Tiger gimmick in Mexico for a period of time, and eventually lost that mask when the time was right & injuries weren't in the way.
WagnerManiacs
My second exposure to Silver King was through AAA shows I would watch at a friend's house. He had gone unmasked for a long time, but popped up in AAA with a mask. This led to some issues with some Mexican commissions, but nobody seemed too concerned with it at the time. Silver King did some things in AAA, and eventually Dr. Wagner Jr. showed up & they had times where they were friends & where they were enemies.
Personally, I prefer when brothers get along. I don't have any brothers myself, but I assume it's more emotionally healthy to get along rather than feud. Sometimes, Wagner & Silver would get along. Sometimes, they wouldn't. Brothers have their spats. It led to Silver occasionally working under the name of Silver Kain, which made sense as Cain was the evil brother in the old parable, and it got around certain rules involving masks.
Ramses
Silver King's most famous role for people on my side of the border was in a movie. He got cast in Nacho Libre, the Jack Black movie where Black got to play an out of shape luchadore that made it to the top of the business. Silver King played the role of Ramses, the top heel that Black went up against, and he was allowed to use that character wherever he could use it. Well, maybe not "wherever", but he sure used the heck out of it in Mexico and other places.
It was another instance that showed the working ability of Silver King. He was able to make the wrestling sequences in that movie work. The main knock against Silver's older brother is his ego…Silver lacked that family gene. He was happy to be the background player, to make other people look good. He liked training other wrestlers and carrying on the tradition.
The End
I texted my friend that had the connection to the AAA shows I watched about Silver King's demise. He offered the old idea that "at least he died in the ring doing what he loved". Which makes more sense here than it did when people used that for Owen Hart's death while being lowered from the top of an arena.
Silver King loved wrestling, and he loved wrestling in different places. So perhaps the middle of a ring in England isn't the worst place for him to move on to the other side. Maybe Juventud Guerrera & Black Terry could have done more, but as quick as it happened maybe they couldn't have. As somebody that watched the Dark Side of the Ring episode last week, I can certainly think of worse places.
I was looking through my TV guide on Sunday morning during the Premier League matches, and I happened to notice that I now get ESPN Deportes. So I clicked on it, and it so happened that their Sportscenter was covering Silver King's death. I saw CMLL's moment of applause, and tweets about the death from AAA, CMLL & El Hijo del Santo.
I do prefer the moment of applause over the moment of silence. I like to think that the dead would prefer us cheering rather than us mourning. Rest in Peace, César Cuauhtémoc González Barrón.
NXT Minus 6: Too Early To Fantasy Book War Games?
Everyone loves fantasy booking. Right?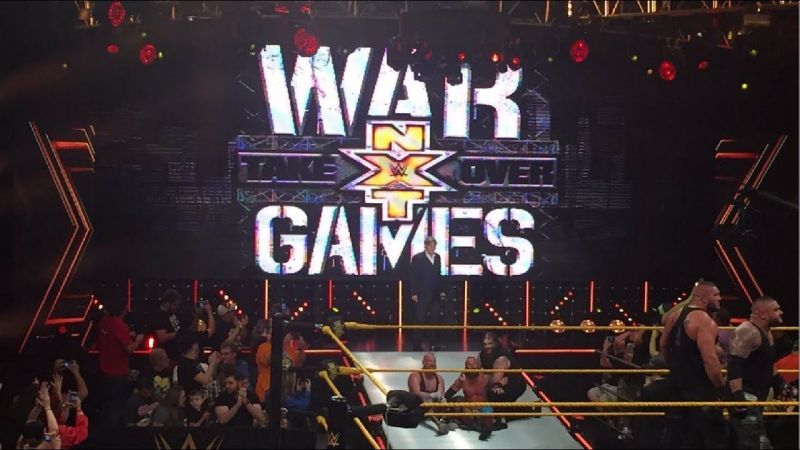 The answer is No. It's not too early.
6. NXT teases us with a Matt Riddle-Arturo Ruas match that went 3 minutes? I know it's not happening, but those guys deserve a Takeover spot. Kudos to NXT for playing up the mma aspect. Everything from Mauro's commentary to the ref stoppage made this feel like it should have been in an octagon. If you haven't already seen it, check out Ruas' match from the Evolve 10th Anniversary show. Dude is a killer.
5. We got the final opening round match of the Dusty Rhodes Everyman Classic. Bronson Reed is good. He delivered what might be the biggest frog splash I've ever seen. There is always a place for athletic big men, but he's not the story.
4. Dexter Lumas is creepy. The key to wrestling is to crank your personality up to 11. If this creepy thing is any part of Dexter Lumas, I don't want to be in a room with him. I don't trust him around my kids. I wonder how many crimes against humanity he's already committed. Creepy in a way that Bray Wyatt can only hope to be.
3. Tyler Breeze enters the running for Savage Burn of the Year. He looked at Jaxson Ryker and asked "Weren't you Buddy Murphy?" Brutal. That line alone is worth the return of Prince Pretty.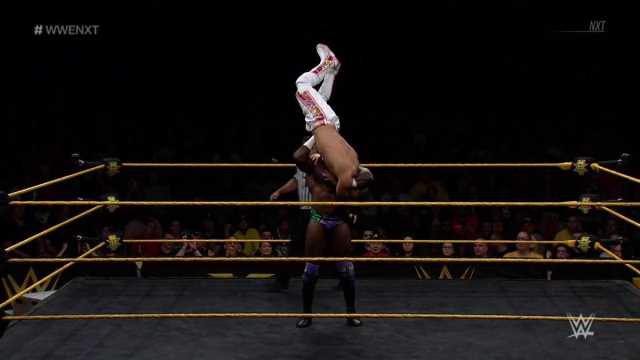 2. I finally got the moment I was waiting for: an interesting KUSHIDA match. I was ready to send him to 205 in exchange for Akira Tozawa. And if this is Apollo Crews, I will gladly take him back full time in NXT. Stellar matchup and worth watching. 4.4 stars. 
1. Oh no, this cannot be happening. They're turning Keith Lee into Kassius Ohno 2.0? He's talking about getting passed over for the new guys? And he's jobbing to Damian Priest next week? Been here a year and zero Takeover matches? The Ridiculous Keith Lee deserves better. THIS…CAN…NOT…BE…HAPPENING!!!
Bonus time: Old school versus new generation. Tyler Breeze heads up a cast of NXT OGs to take on Undisputed Era in (cue William Regal voice) War Games to determine NXT supremacy. Keep Apollo around. Throw in Cesaro and Harper, maybe even Samoa Joe, and you've got yourself one hell of a brawl. Either that or Undisputed Era versus the Club. I'm cool with both.      
Tiffany's Takes: WWE NXT (7-17-19)
Who will be the first to challenge Adam Cole for the NXT Championship?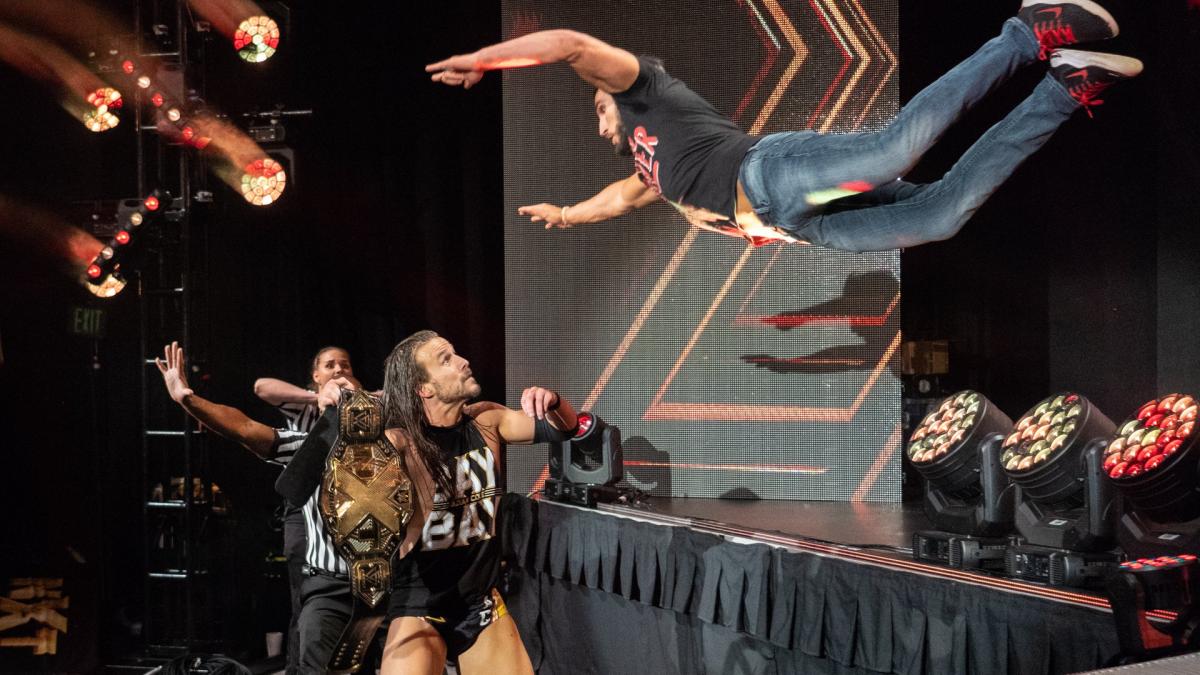 Who will be the first to challenge Adam Cole for the NXT Championship?
Have I ever told anyone that I can't stand Matt Riddle? I have? Okay. I don't even know what it is, but he sets my teeth on edge. I will give him props for having a good match with Arturo Ruas, but I'm not sure what they're doing with his character, except teasing a heel turn after that NASTY beatdown of Ruas. I am here for Killian Dain vs Riddle, that even sounds like fun!
Looks like we are going to Undisputed Era vs Street Profits at some point, but I'm waiting for UE to make a big deal about Street Profits being on the Main Roster for the last couple of weeks.
I love that Mia Yim is learning from everyone's mistakes in dealing with Shayna Baszler and is going after Baszler's friends, who are the real reason she's stayed on top for so long. This feud is going to get nasty in a hurry and I can't wait!
The next match of the NXT Breakout Tournament  had a lot to live up to after two AMAZING matches and one not so amazing. I'm not sure what in the world Australian Strong Styles is, I'm guessing it's like any 'Strong Style' in that it's pretty hard hitting. I also didn't know Australia had a Black Forest, it was never on 'Crocodile Hunter'. I did like this match, however. I can't say it was as amazing as some of the other matches, but it was really good. Bronson Reed won the match for Australia, so we'll see what happens in Round 2.
Someone should tell Tyler Breeze that having a beard doesn't make you a man. I've seen teenagers with better facial hair. I did love the little dig at Forgotten Sons, but I don't think Breeze really wants to pick a fight with Jaxson Ryker, that's not going to end well.
Well, it looks like we'll likely get a confrontation between Io Shirai and Candice LeRae next week, unfortunately for Kacy Catanzaro, she's going to be Shirai's punching bag before that.
I wasn't really into KUSHIDA vs Apollo Crews. I'm just not a huge fan of either guy. The match was really good, but I don' t think anyone really thought Crews was going to beat KUSHIDA, who is getting built into a title contender, but it was a longer match than Crews has been having for most of his WWE run, so there's that.
I'm still not into Keith Lee, I just don't get it, but I'm super stoked  about the prospect of Lee vs Damian Priest, that promises to be a wild match.
So, it's officially official, we WILL be getting Adam Cole vs Johnny Gargano III and it sounds like it's going to be the last one. I did like Gargano comparing his victory tour of trying to inspire young people in Cleveland with Cole's obnoxious antics at the Gargano restaurant. Also, love the 'Johnny Badass' thing, very cool. NXT TakeOver: Toronto II is going to be a wild ride in that Three Stages of Hell match! Thank you, William Regal for booking that!
That's it for Tiffany's Belated NXT Takes! Tune in Monday for Monday Night RAW!