Steve Cook's Top 5: Favorite Luchadors
"Dude is a dancing skeleton." That's all you need to know!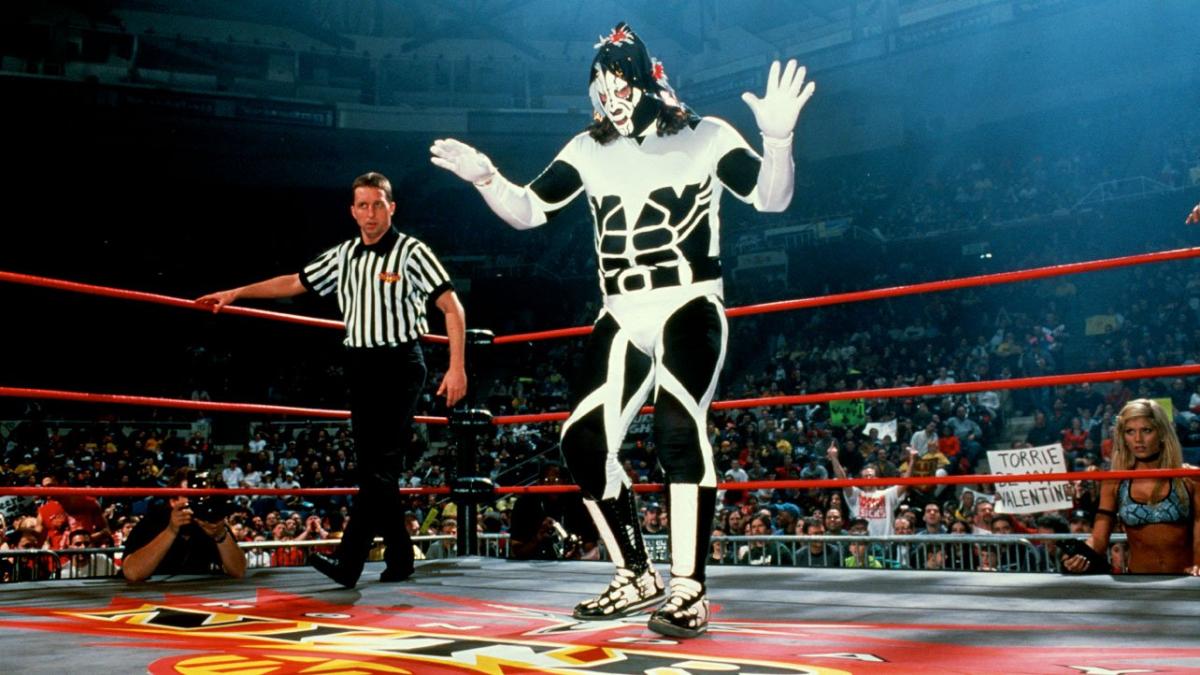 Steve Cook brings you his Top 5 Luchadors from the world of Mexican wrestling!
If you ask most of my Internet wrestling colleagues which non-US wrestling they love the most, they'd tell you all about the puroresu. Japan's brand of workrate & stiff action has a great appeal to most of us that were born & bred on serious wrestling. But for me the luchadors is where it's at.
I'm not a very serious person. Funny may not equal money, but I'd rather watch a colorful spectacle with big moves & characters than a super-stiff showdown any day of the week. That's why I've always preferred the world of lucha libre. Something about the masks, the personas & the flipping just appeals to me, and the luchadors often deliver.
The Mexican culture in general appeals to me. The food, the wrestling, the women…it's all good. People talk about building walls to keep it all out, butI'd prefer building a wall around the people wanting to build walls while still getting drunk & wearing sombreros on Mexican holidays. In a somewhat delayed celebration of Cinco de Mayo, I'm going to honor my Top 5 Favorite Luchadors.
5. Brazo de Plata
It doesn't get much more fun than Super Porky! This guy doesn't look like he should be anywhere near a wrestling ring, but that's part of his charm. At one point, Porky had a somewhat regular physique and wore a mask as part of the legendary Brazo wrestling family. His weight got away from him over the years, and he became a fun-loving happy-go-lucky character whose matches were more comedic than anything else. Nothing wrong with that, except the health problems he's run into in recent years. He has five children in wrestling. One of them is known as Psycho Clown and has become one of AAA's top stars.
---
Related Content:
Check out Joe's Lucha Libre Report!
---
4. Lucha Brothers
I was pretty early on the Pentagon Jr. bandwagon. From the moment I saw him in Lucha Underground, I knew the dude was going to be a rock star. Penta had something about him that made his stuff matter more, a badass charisma that transcended language. His brother Fenix is an absolute crazy man. He's constantly doing insane moves that occasionally don't end well for him. Together they make one of the most dynamic tag teams in recent memory. They also make pretty good opponents.
3. Los Villanos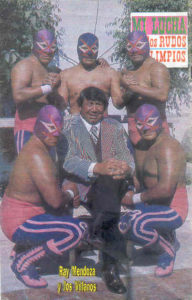 Like most Americans, I discovered the Villanos through the work of IV & V in WCW. The fact there was a Villano IV & V, with no sign of a I, II or III, was a subject of great fascination to me. Who were these masked men? Just how many Villanos were there? It turned out there were five. Ray Mendoza, a wrestler of great fame in Mexico, had five sons that followed him into the business. Each of them became Villanos. While IV & V were the ones I was familiar with, III was considered the best worker of the bunch. I was well regarded as well. II kind of slipped through the cracks and became the forgotten Villano. They were all evil, sinister men to keep an eye on. Never trust a Villano.
---
Elisa looks great in her Chairshot gear.
You can, too!
Be like Elisa and get yours at:
https://www.prowrestlingtees.com/related/thechairshot.html
---
2. Dr. Wagner Jr.
BIEN BIEN BIEN BIEN BIEN. Wagner has been one of the top stars in Mexico over the past three decades. He's become this generation's answer to Mil Mascaras and other legends of the past. Even losing his mask hasn't hurt him too much, as the main takeaway was that he resembles The Most Interesting Man in the World from the Dos Eqis commercials. Wagner has done it all in Lucha Libre. He's headlined TripleManias & major Arena Mexico events. He still headlines TripleMania & wherever else he appears today.
1. L.A. Park
We've all seen wrestlers get more popular than their push would have ever allowed for. WCW had a ton of cases like this during the 1990s, but I don't think one stood out more than that of the original La Parka. Parka was one of many luchadores brought in by Konnan that were used to fill time during television shows. There weren't any ideas for most of them, and most of them never did much more than matches with tons of flips. Parka stood out from the crowd, mostly because of his costume & antics. Dude is a dancing skeleton. It's one of those universal gimmicks that gets over wherever.
WCW ended up doing some things with him here & there. He hit people with a chair and became known as the Chairman of WCW. He did some dubbed-over promos. Eventually he went back to Mexico, and even though AAA had replaced him with a different La Parka, ParK was still one of the top stars wherever he went in the country. The rumor was that he was finally going to lose his mask a year or two ago for the big payoff, but then he got noticed by people that hadn't seen him in years during the buildup and got a ton of bookings out of it. So why bother losing the mask?