Tiffany's Takes: 205 Live (5-28-19)
Tiffany Takes time to look into this week's edition of WWE 205 Live. Did the Cruiserweight Division deliver?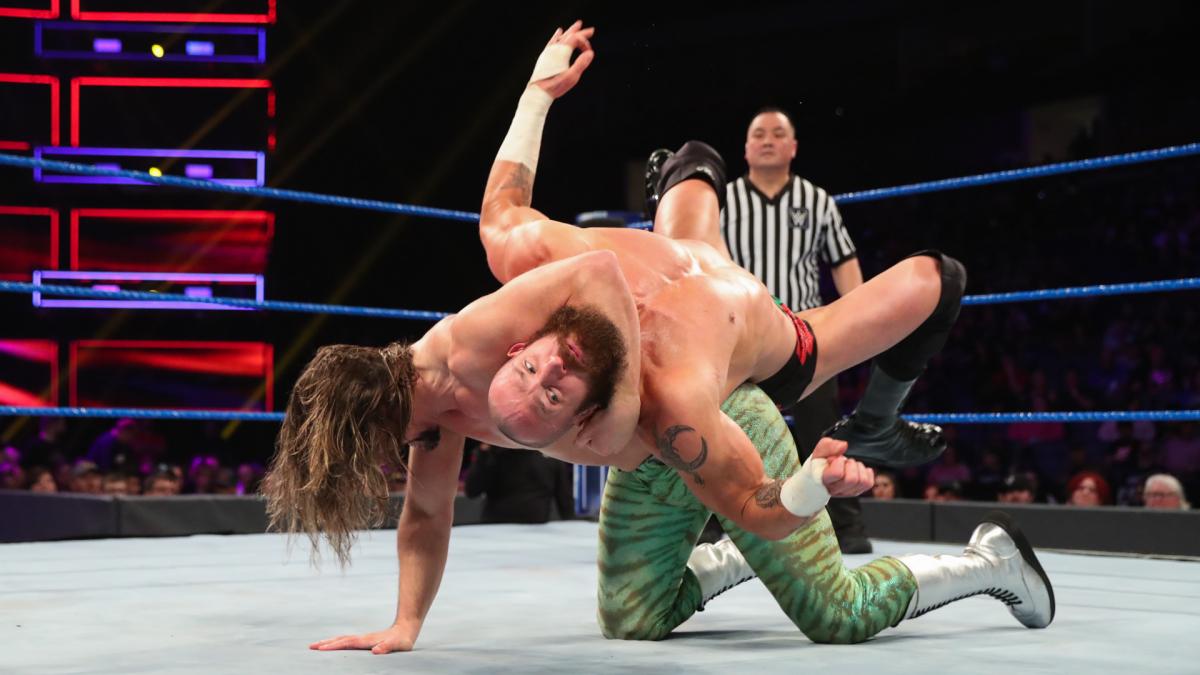 Tiffany Takes time to look into this week's edition of WWE 205 Live. Did the Cruiserweight Division deliver?
After a little lackluster episode last week. Does the show pack more of a punch this week?
WWE Cruiserweight Championship: I'll admit to not being a huge Tony Nese fan, but I was definitely impressed with his desire to compete and wanting to give Tozawa a shot. Most champs don't take the initiative like that, or they're not allowed to. I really want to see that match, so get to it, Maverick!
Humberto Carrillo vs Jack Gallagher: What. A. MATCH! I forgot to take notes about this match because it was so good. Gallagher and Carrillo are just wonderful to watch work together. Carrillo definitely seems like someone has big plans for him. However, I'm not sure Carrillo is the answer to the dearth of babyfaces 205 is facing. He's a great talent and the picture of a babyface, but I don't think he's the answer, or he's not the ONLY answer to the problem.
Mike Kanellis vs Brian Kendrick: I was so excited by this match and by the outcome! I've been saying for awhile that WWE is sleeping on Mike Kanellis, so letting him have a GREAT match with Brian Kendrick AND actually winning the thing CLEAN was wonderful to watch.
I'm hesitating to get TOO invested in Kanellis MAYBE getting a title push because of Maria dropping that their contracts were up in three week, but maybe this change will keep them in WWE and moving towards that title shot.
Ariya Daivari and Oney Lorcan: After last week's win, I actually thought Daivari would be getting another title shot at Nese, so finding out that he seems to be feuding with Lorcan, who I wouldn't cross with a chainsaw, seems like a lot of fun. I also loved Lorcan basically telling Daivari that it's not his (Lorcan's) fault that Daivari is an idiot. It was a really good comeback from a guy who looks like he's got no sense of humor.
Mike Karma vs Noam Dar: One thing I appreciated about this match was the continuity. Dar turned heel last week on NXT UK, and he stayed a heel on 205 Live. The match against Karma was pretty good, but the bigger story is that Dar has a chance to be a major heel on 205 and NXT UK, but 205 needs babyfaces, not heels.
Drake Maverick's Office: I love the 24/7 championship, but having Maverick constantly chasing the thing at the expense of doing his job was dumb. Please don't make an effective General Manager look like a moron.
Overall Thoughts: That was a really good show. 205 has really pulled itself out of the hole it was in after its debut. It does feel like they're starting to really rebuild after losing their three top talents to the main roster, which still annoys me.
I hope to see Mike Kanellis finally get in line for a title shot, but with Maria mentioning that their contract was up soon, which also implies they aren't renewing, I don't think its going to happen and that's very disappointing.
I did love Nese wanting to be a fighting champion and fighting to get Tozawa as his opponent, very fun to see in any champion.
I enjoy watching Maverick chase R-Truth for the 24/7 Title, but not when he's supposed to be focusing on 205, it just makes him look dumb and the fact that he can barely run makes him look bad as it is.
That's it for Tiffany's Belated 205 Takes. Tune in later for the NXTs.
Tiffany's Takes: Extreme Rules (7-14-19)
It's the last PPV before the SummerSlam ramp up! How did WWE handle it.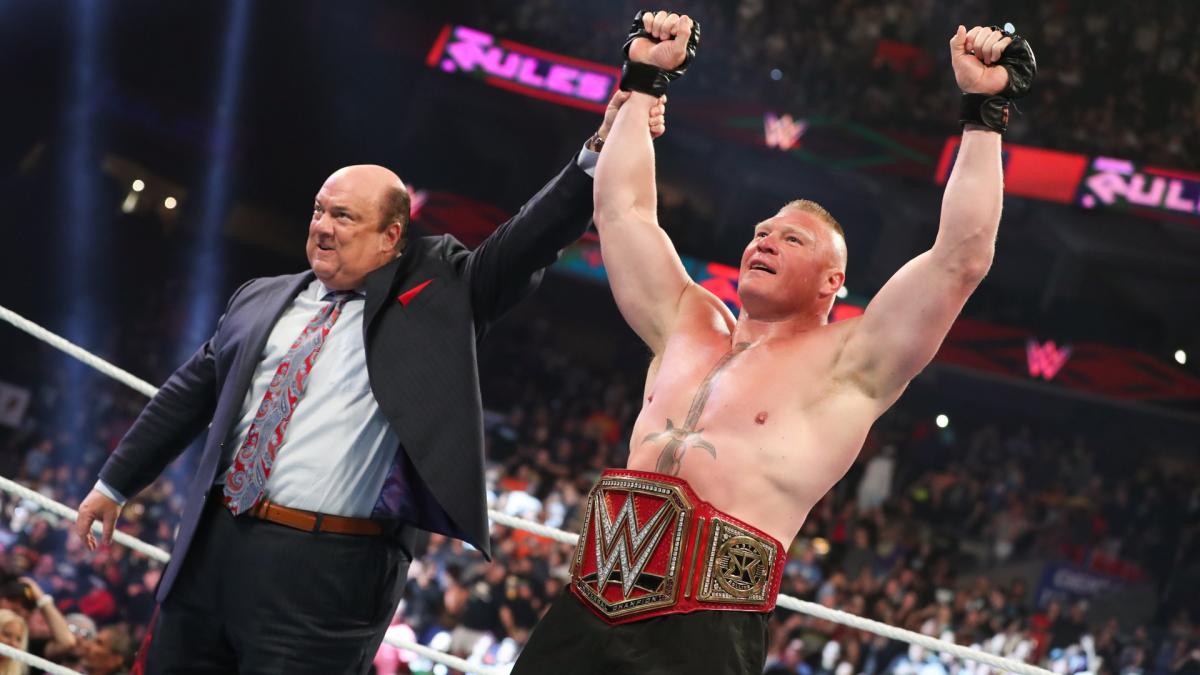 It's the last PPV before the SummerSlam ramp up! How did WWE handle it.
Okay, Baron Corbin and Lacey Evans look like idiots, Corbin especially. PLEASE let these feuds end tonight!
Finn Balor vs Shinsuke Nakamura was better than Tuesday's match on SmackDown, but I can't say it was so good that having it on the pre-show was the ultimate disgrace. Both men were definitely showing more fight than they have been in the past. Nakamura winning the IC belt was definitely a surprise, but I don't picture the reign lasting long, probably just until SummerSlam. This was probably more about justifying the match on the pre-show and setting up SummerSlam.
I don't like Drew Gulak, but I'm glad he got a great pop in his hometown. If your own hometown won't cheer for you, there's a problem. The match against Tony Nese was pretty good, even though I had no real interest in the outcome. Sorry, but they just seem very generic, even thought they're both incredible athletes. Gulak's win wasn't a surprise and they'll both move on to other opponents.
I'm not totally thrilled with Undertaker/Roman Reigns vs Shane McMahon/Drew McIntyre being the first match on the main card. To me, that's a huge match that should main event, which makes me think shenanigans will be going down in the main event. The match was okay, it wasn't a barnburner, but I think a barnburner would be a bit much to ask from Taker at this point. I found it odd that Reigns was the one selling the ass-kicking and not Taker, but I guess no one would buy Taker getting beat up. Elias interfering wasn't a surprise, the fact that Shane and his goons couldn't beat Taker and Reigns 3-on-2 was. Also, Taker being stunned that Reigns saved him from a Claymore Kick was great. RIP Corporation 2.0.
I love Seth Rollins and Becky Lynch as a team and as a couple, but I think we're all ready for them to be doing their own things again. They're super cute, I love watching them be cute together, but I'm ready for them to do their own things for SummerSlam.
I'm glad that the rivalry between the Usos and the Revival has moved away from sophomore pranks to serious business because these are two teams that can absolutely tear the house down . Revival managed to survive, but this feud will go to SummerSlam.
I'm going to be honest, this Aleister Black vs Cesaro match didn't fill me with joy. Cesaro being the one who knocked makes absolutely no sense and is a big let down. The match was great and both guys worked great together, but I can't get over the let down of how the build ended up being.
I REALLY hope Truth finds Maverick and gets the 24/7 title back, but also, loving a tease of Carmella getting more to do than saving Truth's butt. Still, what are the Street Profits doing at the show?
I was a little concerned when they announced that Bayley would be taking on Alexa Bliss and Nikki Cross because it seemed like WWE was dead set on getting Bliss a title reign, no matter what, but the match was really good and Bayley retained, which leaves an opening for someone to step up for SummerSlam. It'll probably be Charlotte, but it could be the other half of the Boss-Hug Connection. As for Bliss and Cross, they'll probably focus on building their feud for SummerSlam, hopefully.
So, the Braun Strowman/Bobby Lashley feud lumbered on in a Last Man Standing match. Okay, that's not fair. The match was actually really good, for once. Strowman and Lashley finally clicked and put on a match that suited both of them. The problem is that this doesn't solve the issues with giving them pushes: You can't justify constant Last Man Standing Matches for them, sooner or later they're going to have to wrestle a regular match and then the momentum they've built stops.
I legit hope Balor re-joins the club HE started, but for now, I'm loving AJ Styles and the Good Brothers teaming up.
With New Day being preoccupied with Kofi Kingston's title run and Usos being on RAW, the SmackDown Tag Division hasn't exactly been setting the world on fire, though that could also be the efforts of the Greenjerks (Daniel Bryan and Eric Rowan), however, this triple threat Tag Team Championship match was really good, thank god, and we have NEW SmackDown Tag Team Champions! New Day have gotten their sixth Tag Team Championship Reign, so now New Day hold two of the three Men's titles on SmackDown!
A couple of weeks ago, AJ Styles won the US Championship, only to have the win turned over on a technicality,so the dream match came to Extreme Rules and was easily Match of the Night! Ricochet retained his title on a technicality on RAW and likely would've tonight if not for the Good Brothers, who made sure Styles won the United States Championship for the third time. This feud will also likely go to SummerSlam, since there's not question Ricochet got robbed.
So the match between Kevin Owens and Dolph Ziggler that was supposed to happen on Tuesday was moved to Extreme Rules at the last minute and it was…quick. Honestly, they spent more time trash talking than wrestling and Ziggler was down after one Stunner. Thanks for coming, Dolph.
The feud between Samoa Joe and Kofi Kingston has been quick, but the match was really good, Kingston has been learning for his encounters with Joe and was able to avoid the Coquina Clutch and retained the WWE Championship. The door is wide open for SummerSlam!
Is it me, or is it not very ladylike to have the name of another woman's love interest across your butt, especially when you're married? Is it just me? So Lacey Evans, aka, Emmie Slattery, and Baron Corbin took on Becky Lynch and Seth Rollins in a winner take all Mixed Tag Match. Rollins and Lynch retained, even after an End of Days to Lynch looked like the end, but Mr. Money in the Bank cashed in and we have a new Universal Champion. For everyone who has bitched and complained about Rollins' reign as Universal Champion, I hope you're satisfied and won't complain when RAW's ratings suck because you couldn't be happy.
That's it for Tiffany's Takes!
Andrew's AEW Fight for the Fallen 2019 Ratings & Analysis
AEW has another show! Does this feel more like Double or Nothing, or Fyter Fest?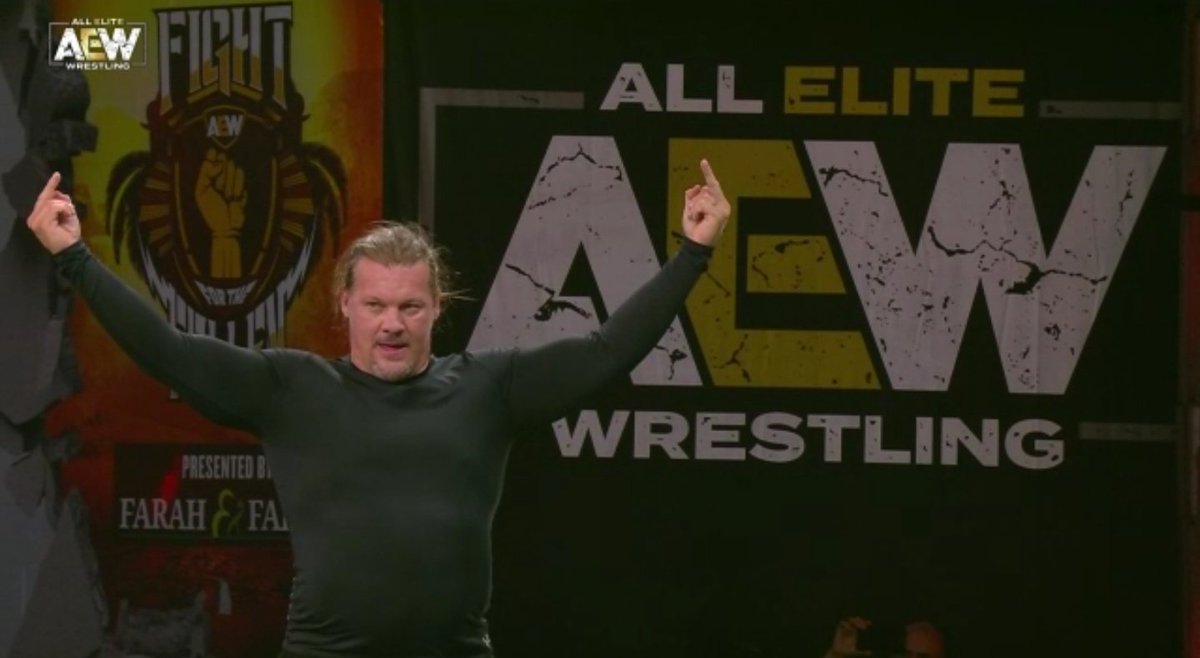 AEW has another show! Does this feel more like Double or Nothing, or Fyter Fest?
So I'm late to the party here since I get to have a life on occasion too, ya know?!
The Brotherhood facing the Young Bucks is all I'm really invested in, but maybe something will surprise.
Time to get to the show!
Ratings:
Peter Avalon w/ Leva Bates vs Sonny Kiss: Kiss wins via Kiss is It @5:10 – * 1/2
Britt Baker & Riho vs Shoko Nakajima & Bea Priestley: Shoko wins via Hurricanrana @15:40 – **
Jimmy Havoc, Darby Allin & Joey Janela vs MJF, Shawn Spears & Sammy Guevara: Spears wins via Death Valley Driver @13:10 – *** 1/4
Allie vs Brandi: Brandi wins via Bionic Spear @11:00 – * 1/2
Dark Order vs Boy and his Dinosaur vs Angelico & Jack Evans: Dark Order win via Fatality @15:15 – ** 1/2
Kip Sabian vs Hangman Page: Page wins via Deadeye @19:00 – ***
SCU vs Lucha Brothers: Lucha Bros win via Spike Fear Factor @15:00 – *** 1/2
CIMA vs Kenny Omega: Omega wins via One Winged Angel @23:00 – *** 3/4
The Brotherhood (Cody & Dustin Rhodes) vs The Young Bucks: Bucks win via Meltzer Driver @31:00 – ****
Analysis:
This Librarians gimmick is terrible and they know it. I say they know it since on BTE even made mention of Leva being a little delusional by saying everyone loves it and the Jackson's weren't expecting that take. Avalon may be an alright hand in the ring, but he's 5 foot nothing, with a porn stache, a bad gimmick and he was Norv Fernum. Sonny is athletic and quite entertaining, but I'm not sure how far that can take him. Some moves like a Twerk-sault and the Ass Ramming corner spot are just not something mainstream fans will embrace. So I'm more curious to see how the character will evolve. As for the match…it was pretty lame.
Britt might've gotten a concussion early on, cause she was talking to the referee often and never seemed quite right, but Bea was a mess. Bea is a hell of a paradox. The better portion of last year in Stardom, she wasn't good in the least bit, but she seemed to figure it out and was quite good in WOS. Plus she's current World of Stardom Champion, so that definitely shows growth. But holy man, she was sloppy as hell in this match. Every time Shoko and Riho got some momentum, Britt and Bea would mess it all up. This could've been a great match, if it wasn't embarrassing to watch at moments.
We've got a mish-mosh 6 man of faces versus heels, but MJF is mad at Spears for the attack on Cody. Then we've got Allin mad at Spears for taking the steam out of his match. Then we've got Joey Janela trying to get himself over, and it was a spot that made me groan. Why would you deliver a Death Valley Driver on the apron, then sell like an idiot, call out Jim Cornette, when the finish is a Death Valley Driver? The match was fast paced and fairly fun, but it made no sense aside from the Allin and Spears interactions.
Brandi does the great heel move with bringing out Awesome Kong as insurance, but neither Brandi nor Allie are strong workers…and it showed. A lot of space between moves, bad connections and the way Allie played off of interference or heel tactics just didn't feel genuine. I do like Brandi winning marred in cheating, it's very on the nose for how she's portraying herself. Plus we get Aja Kong to come out and make the save for Allie and insinuate Aja and Awesome may have a match. Aja may be older, but she's still that old school wrestler type who will rough you up just for fun. That should be good.
Angelico and Evans are nothing but flips. I can't tolerate that team at all. They have generic heel moments with cliche moves. Luchasaurus and Jungle Boy looked like a million bucks. Dark Order is kinda terrible honestly. A few tandem moves looked alright, but generally speaking Dark Order was just boring. Luchasaurus and Jungle Boy weren't hurt by the loss, but they are the ones to care about.
Superbad Sabian and the Hangman was a much better match than I think most initially thought. The pace got slowed down at different points, but the moves made sense and both men really got the story through. Sabian went after the injured knee since he's a flier but also has technical proficiency. Hangman proved himself to still be a resilient babyface for people to rally behind against the egotistical dickhead Jericho.
So when Jericho sneaks up and attacks Page after the match, it just furthered the story and the fan feeling. Simple yes, but it works well.
SCU and the Luchas were just a solid tag team match. I liked Daniels getting involved after being provoked, Scorpio and Pentagon going back and forth with taunts for a while and Aubrey dropping the glove, were all entertaining moments. A little more gimmick than wrestling at times, but we still got a solid match. No complaints at all.
This CIMA/Omega match started off pretty well like it was building towards a big match. It was a lot of Omega trying to prove who he is and CIMA trying to teach people who HE is. However, it turned into a stupid move spamming match. CIMA finishes people with a Meteora, and he did like 12 of them, it was inane. If anyone got annoyed at Omega hitting 20 V-Triggers, this was the same thing. If it weren't for the move spam, this would've been a damn good match. I was definitely disappointed in CIMA for playing into that spam style, when I've seen a good bit of his work and he's usually better than that. Finishers and false finishes for the sake of having them don't build suspense.
We get to the main event that BTE and a lot of the IWC were interested in after Cody's heartfelt promo. The Bucks turned up the visceral aspect by kicking away handshake attempts and spitting at them, so that raised the heat of the match. A bunch of moments in the ring where each team shone with double teams or just stereo spots. Seeing that Dustin and Cody still had some chemistry that it had the Bucks on the ropes was nice. Working on Matt's left arm was great since Matt has definitely gotten better at selling and being the one to get beat up the most. The Meltzer Driver gets hit on Cody, and the Bucks go over.
It looks like the Bucks wanted to have a moment to put the Rhodes' over, but then they admit they must be running short on time as other music hits and the check presentation procession comes out.
Overall Score: 6.5/10
This was better than Fyter Fest, but still had it's own issues. Some matches didn't have the suspense, some spots were shot awkwardly and then we had some sloppy and stupid stuff. Sure no one lubed up and got thrown in a kiddy pool, but there's multitudes of stupid things to do.
So yeah, with the Bucks openly admitting to why things seemed off, that's just comes off as amateurish. Most of the production they can easily get better on by October. But, it's one thing to have a diverse roster and another to have matches/characters that are just so far out there that casual fans won't get it or think are just stupid. There's a reason that "Indy stuff" isn't seen on national TV.