Tiffany's Takes: WWE 205 Live (4/30/19)
Did you enjoy WWE 205 Live this week?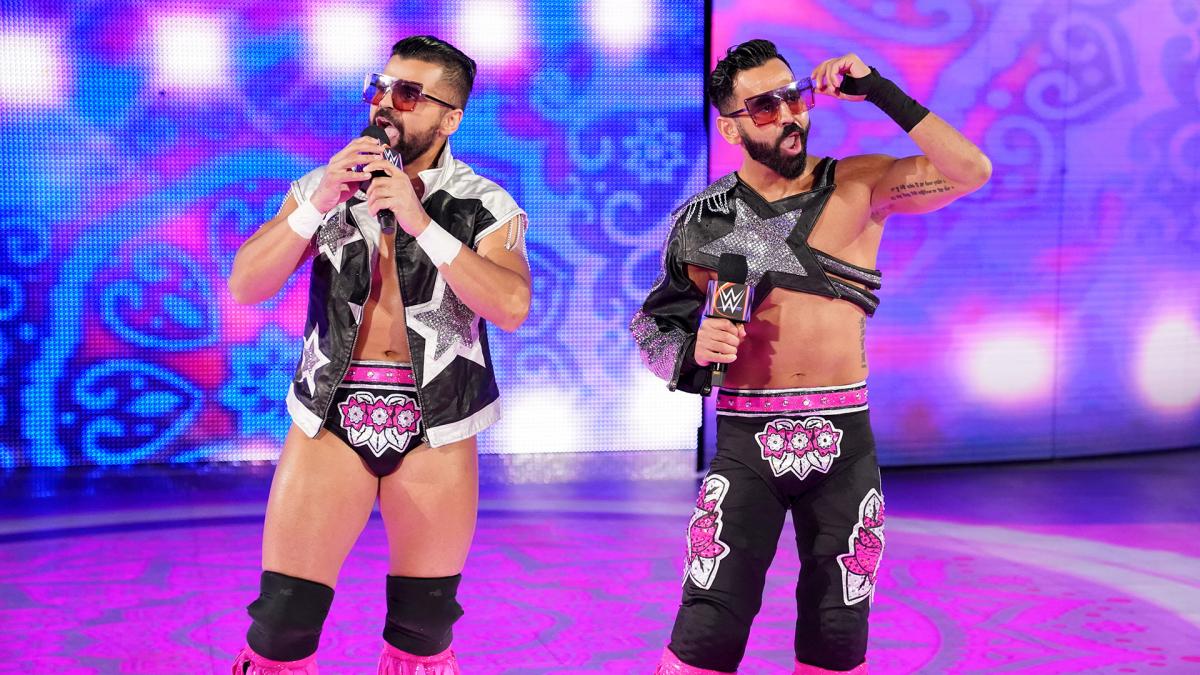 Tiffany is back with takes on this week's edition of WWE 205 Live!
Last week, 205 Live began to move forward without its pillars. How did the cruiserweights do this week?
Singh Brothers vs Lucha House Party: I was honestly surprised to see the Singh Brothers back on 205. Is Mahal injured? However, I was very impressed with the match and was actually mad that Lucha House Party won because it looked like they got a three-count, but it could be that Gran Metalik was just slow getting into the ring.
I'm hoping that the Singhs returning to 205 is going to be a permanent thing because they're much more talented than their lackeying gives them credit for.
Drake Maverick's Office: Apparently, we can have a segment in Drake Maverick's office without the Kanellises, who knew? I loved Maverick's rather belated warning to Humberto Carrillo about Drew Gulak. I also loved Gallagher's 'gentlemanly' challenge to Carrillo. I can't wait to see this match, with or without Gulak.
Mike Kanellis vs Brian Kendrick: This seems to be a feud of the cheapshots, but it looks like fun, ESPECIALLY a No DQ match between Kanellis and Tozawa. I loved Maverick literally pulling Kanellis and Tozawa apart, it was just a funny moment that I enjoyed. I am curious to know where Maria is, probably plotting somewhere.
I will say that I'm sad that my dreams of a babyface Mike Kanellis taking up the mantle of underdog from Alexander and Ali have been dashed for now, but I'm willing to wait and watch, Kendrick and Tozawa could turn heel, but I doubt it.
Tony Nese vs Drew Gulak: Someone really needs to tell Gulak that those Rocky inspired trunks are NOT doing him any favors. I respect his desire to emulate the Italian Stallion, symbol of Philadelphia, but the striped tights are hideous on him.
Yes, I know you want a review of the ACTUAL match, not a fashion critique. The match was FANTASTIC! I had my doubts about Nese as champion, but he's doing a great job making the title look important. My critique of Gulak's fashion choice aside, he's always done a great job of making himself look like a reasonable contender, even when his gimmick stuff looks and sounds ridiculous. Great main event from both guys.
Overall Thoughts: So, how was the second 205 without Ali, Alexander, and Murphy? Well, they did a much better job with one hour than RAW and SmackDown did with a cumulative five-ish. The segments all meant something and added to the ongoing storylines.
I was surprised to find myself excited to see the Singhs back in 205. I think that while they have done a good job as Mahal's lackeys, it was past time for them to be able to show off their skills again. I actually got mad at the ref for the fake three count because the Singhs had the match won.
I'm curious to see how the Kanellis vs Tozawa/Kendrick feud will develop because all sides are taking cheap shots at each other. Hopefully, the No DQ match next week will clear things up.
I cannot wait for Gallagher vs Carrillo whenever Gallagher is cleared. I like that Gallagher has become a tweener which works surprisingly well with his 'Gentleman' gimmick. I want Gallagher vs Gulak, but Gallagher vs Carrillo sounds like a TON of fun!
That it for Tiffany Takes for now. Tune in tomorrow for the NXT coverage!