Tiffany's Takes: WWE NXT UK (5/22/19)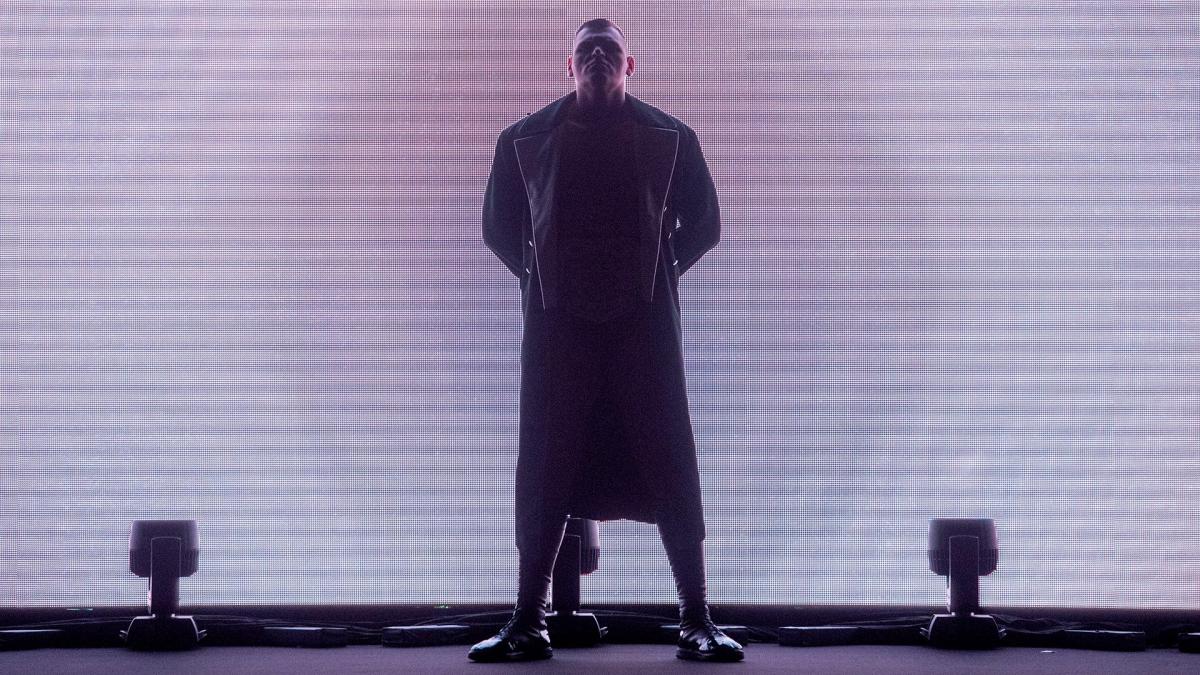 The most anticipated rematch in the history of WWE NXT UK is tonight while the battle to decide the #1 Contendership comes into the homestretch!
Tiffany Takes the time to provide this review of WWE NXT UK! Let's see how the show went this week.
Travis Banks vs Joseph Conners: I really loved this match. Travis Banks' NXT UK run seems to have been plagued with bad luck and aborted feuds, so to see him get a chance to challenge for the NXT UK Championship is wonderful. It's also interesting that he's had issues with two of his three opponents. I'm still hopeful that Devlin will win, but I wouldn't protest Mastiff or Banks pulling out a win here.
What is Joseph Conners' gimmick? The resident creep? He's a great competitor, but there's really nothing about him that stands out. The hair and jacket are pretty much like James Drake's gear for GYV and I'm constantly getting them confused.
Nina Samuels: I honestly don't think Samuels appreciates the hornets' nest she kicked with her comments a few weeks ago. Toni Storm strikes me as a very laid back person, but I've seen enough of her matches to gather that she isn't someone I would want to piss off and I have a feeling Samuels will learn that the hard way next week.
Noam Dar vs Mark Andrews: What's the easiest way to turn someone heel but still have them cheered? Have them turn heel in their home country. Seriously though, I LOVED that match between Dar and Andrews. Their first 'friendly' bout ended in a No Contest due to both of them being injured, so to see them try to settle the score was fabulous.
Dar's turn wasn't a surprise to me, he's better as a sneaky heel, but with them still being in Glasgow, he wasn't going to get booed. I'm guessing that he and Andrews will be feuding for awhile.
Grizzled Young Veterans: I'm not sure who GYV think they are, but the last time I checked, champs didn't get to decide who were 'worthy' opponents to challenge them, so GYV's comments about Mustache Mountain's desire for a rematch is really stupid and what are they going to do when/if they have to defend against the Big Strong Boys? I don' think they'll get away with the nonsense they pulled with Jordan and Williams.
Rhea Ripley: Even though I'm not a fan of hers, it was nice to see Rhea Ripley back in NXT UK and it was really nice to hear that her rivalry vs Piper Niven hasn't been forgotten, though Ripley's assertion that Niven is afraid of her is laughable. Can't wait for them to FINALLY collide.
Kassius Ohno: I'm a little puzzled by this. I was under the impression that Ohno was going to get a chance to enter the Fatal Four Way and that didn't happen, and he's getting ghosted by Johnny Saint. I do find the match of him vs Jack Gallagher very intriguing, so we'll have to see what happens.
WALTER vs Pete Dunne: Well, it's finally time to settle this thing. This was a good match, but since I'm not really a fan of either guy, I really couldn't get into it. I will say that it was just as good as the first go round, which is hard for a sequel to pull off. The fact that WALTER finally turned heel and has the European Alliance as back up is a really smart move since Dunne is allied with Mustache Mountain as is EA costing Dunne the match and protecting him so he can stay in NXT.
Overall Thoughts: So, how was WWE NXT UK? It was a good show, but it definitely feels like they were at the end of show tapings and were setting things up for the next round of taping. I BELIEVE that the Fatal Four Way is either next week or the week after and it's looking like a gangbuster!
Storm vs Samuels for the Women's Title next week will be great, but I'm still holding out for Ripley vs Niven. I am confused by what is going on with Kassius Ohno since he seems to be getting ghosted and jerked around by Saint and Scala. Hopefully, the match against Gallagher will clarify things.
That's it for Tiffany's WWE NXT UK Takes! Stay tuned for WWE NXT US!