Tiffany's Takes: WWE RAW (5/20/19)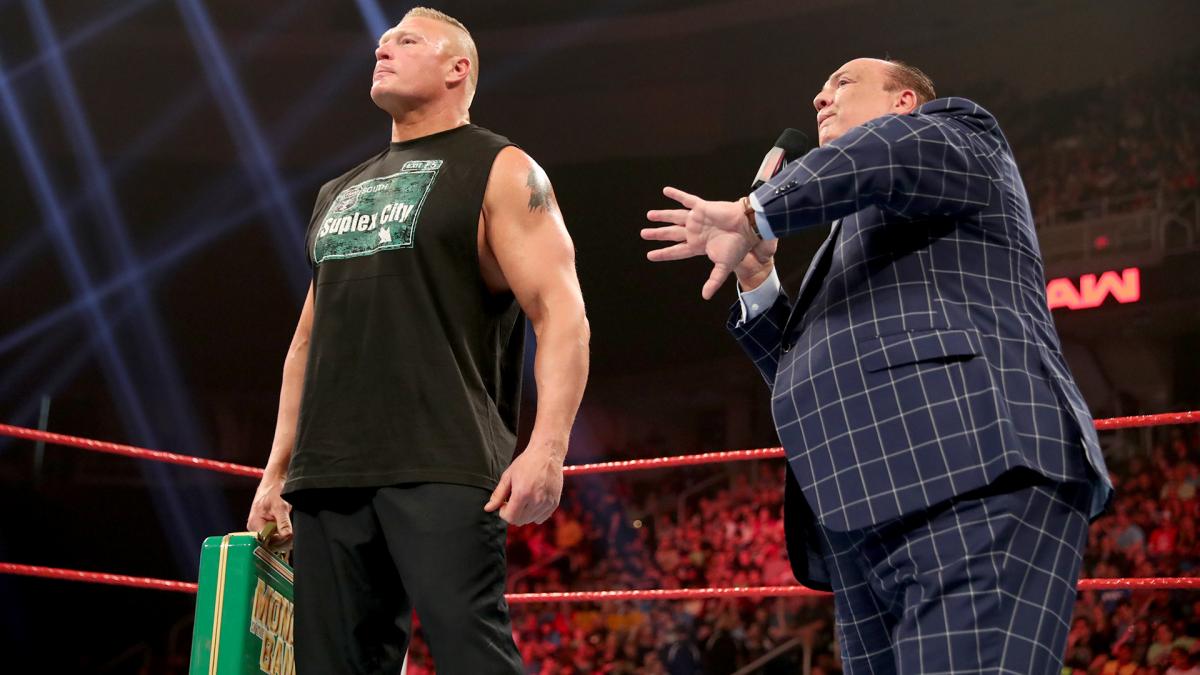 Raw was different this week, especially during hour 3. How did Tiffany react? Read on to see!
After a shocking and infuriating Money in the Bank, what is the state of the WWE heading into the summer? Let's see if WWE Raw gave us any indication!
Money in the Bank: I actually tried to change the channel to the Cubs game rather than listen to the drivel those two were speaking, but because MLB Network hates me and somehow thought that the closest regional market to Indianapolis is Texas rather than Philadelphia, I didn't get to see that game. However, raging at MLB Network and learning about Queen Victoria's drug habit was more interesting than watching that opening of RAW.
Universal and World Championships: I loved watching Seth and Kofi team up, but I'm not completely happy with this wild card situation but they make for a really great team. The match against Corbin and Lashley was fun, even if the teased cash in made things nerve-wracking.
The United States Championship: Normally, I roll my eyes at heels whining when they lose a title match, but Joe had a legit complaint. His shoulders were CLEARLY up when the ref counted three, but that wasn't Rey's fault. I'm going to bet that the rematch will be at Super Show Down.
RAW Women's Championship: That Moment of Bliss went better than expected. Apparently, Alexa still isn't cleared to wrestle, but Nikki Cross and Becky Lynch got on like a house on fire. I loved the handicap match between them, the IIconics and Emmie Slattery (Lacey Evans). I can almost see the team name: Celtic Connection or the Dublin-Glasgow Connection.
---
Pick up your very own "Baron. Corbin. Sucks." t-shirt!
---
The 24/7 Championship: I'm not sure what the proper reaction to a new championship is, but I'm pretty sure laughing my head off wasn't the desired reaction. This is the old hardcore title without the hardcore fun. That said, this title sounds like it could be a lot of fun, just going by the first night, but we'll have to see.
Braun Strowman vs Sami Zayn: I'm not sure what the point of that match was, I guess Strowman blamed Zayn for last week and for him getting banned from the arena last night, though there's no proof Strowman did anything wrong. It seemed to be more about building for Strowman vs Lashley at Super Showdown than doing Zayn any favors.
Lars Sullivan: I'm honestly not sure what WWE is trying to do here. If you know that one of your wrestlers has a history of making racist comments, even if it wasn't while he was in your employ, why would you put him in a feud with three minority wrestlers that are much shorter than him?
Ricochet vs Cesaro: This was a really good match, but can we get back to Ricochet winning again? I like that Cesaro seems to get getting a singles push, but Ricochet needed the win more, but judging by all the tape on his back, I'm guessing Ricochet needs some time off.
AJ Styles: I'm glad that they're continuing the storyline of Styles not really being a heel, just a very competitive person but I hate that the feud between him and Rollins is over, at least for now. The inclusion of Corbin was just bleh, but watching Corbin get bitch-slapped was hilarious.
Roman Reigns and Miz vs Shane McMahon and Company: I'm really not here for Miz and Roman being a team. I just don't see the chemistry working. I do love that Shane's taking a more…hands on approach to his feud with Roman and the match in Saudi Arabia should be good.
As for Miz and McIntyre, I was very meh on the whole thing. Miz just doesn't work as a babyface for me. The match was really good, but I just didn't buy it as a babyface vs heel match. Shane helping McIntyre win is very reminiscent of Vince's efforts to get McIntyre over ten years ago and it didn't work.
Usos vs Revival: That was a great match, but this whole feud has been so immature, it's really hampered my enjoyment. Revival getting a shady finish protects both sides, but this should really be about the RAW Tag Team Championships rather than this Junior High nonsense.
Overall Thoughts: So, how was RAW this week? It was much better than some of the previous weeks have been but that has more to do with coherent storytelling and putting on good matches than with the Money in the Bank winner.
It's clear that WWE is gearing up for SummerSlam season and they're doing it early, giving themselves plenty of wiggle room if things don't work out.
I'm a little surprised that we're getting Shane vs Roman so early in the season, but I have a feeling that this whole rigmarole is about having Roman beat the Money in the Bank winner at SummerSlam and being Universal Champ again. I'm not saying I like or don't like it, but that's what I see happening.
That's it for Tiffany's RAW Takes. Tune in tomorrow for SmackDown and 205 Live!