Time For Triple H To Take Over
There's a common thought shared throughout the IWC. If Vince gave Triple H the reins, the show would get better. But will it though?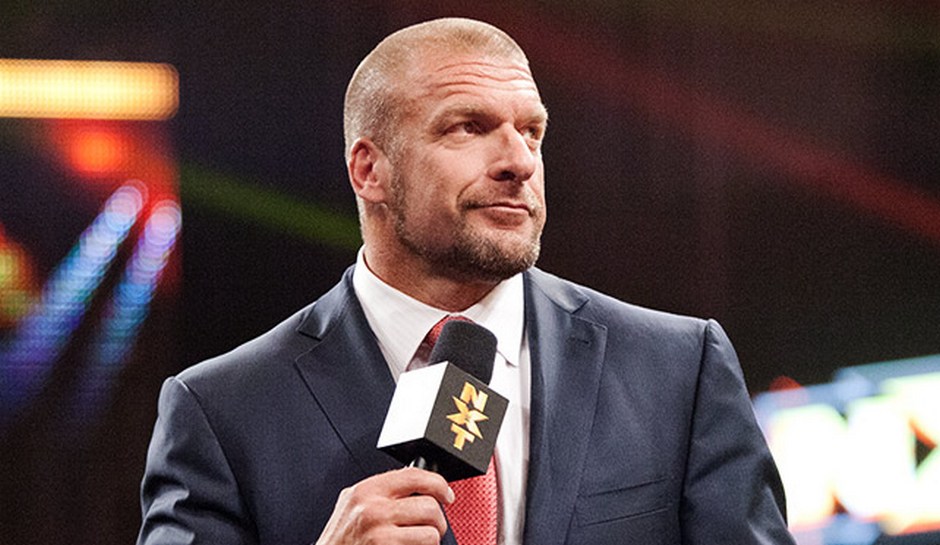 There's a common thought shared throughout the IWC. If Vince gave Triple H the reins, the show would get better. But will it though?
I follow a lot of wrestling fans and writers on social media, and the hot topic of discussion is how bad WWE programming is. Not only is WWE television suffering, but the talent is unhappy. We've already seen a number of big-named stars ask for their release, and there are others who want to leave, but can't because they're afraid of Vince.
Vince has been criticized for being out of touch, and based on what we've seen on television you can tell Vince's creativity isn't up to par. Recent reports suggest that everyone in WWE is becoming frustrated with Vince's antics, including Triple H.
The decline in ratings and the low backstage morale has everyone calling for change in WWE. The main solution fans have come up with is that it's time for Vince McMahon to step down and for Triple H to take over.
Since taking over an executive role, Triple H has been groomed to take over the company one day. From the start, there was criticism towards Triple H. Many felt his massive ego would get in developing new stars and he'd bury the wrestlers he didn't like. However, as we've seen and heard, the exact opposite is true.
Triple H has an eye for talent and within the last few years, he's signed many big name indie wrestlers. Matt Riddle and Ricochet are just a handful of indie stars Triple H has managed to sign to WWE. Thanks to him, these wrestlers are getting a chance to shine and gain new legions of fans in the WWE Universe.
Aside from signing new talent, Triple H also has a knack for creating storylines as evidenced by NXT. WWE fans constantly praise NXT for their entertaining stories, which keeps them tuning in for their weekly shows along with their TakeOver PPVs. Even if NXT is having a bad show, it still earns more praise than anything RAW or SmackDown produces.
Triple H's creativity has fans anxious for the day he can take over Vince's spot. But the fans aren't the only one ready for Triple H to be in charge. The wrestlers backstage are becoming concerned with the way Vince is running things. A majority of the wrestlers are NXT stars who've suffered due to Vince's terrible booking.
This is one of the reasons why Triple H has become upset with his father-in-law. Triple H has worked hard to create momentum for these stars, but once Vince gets his hands on them, that momentum disappears.
Triple H has shown that he's ready to take over WWE, but the question is when will it happen. Many expect it to happen soon because Vince is restarting the XFL, and his main focus would be on that instead of WWE.
Yet, Vince has a tendency to be stubborn and he likes to be in charge, so odds are he'll be sticking around for a while.
However, if Vince wants any chance of saving his company and his shows, he should do what's best for business and let Triple H take over.
Tiffany's Takes: WWE SmackDown Live (5/21/19)
Did Smackdown deliver in your eyes?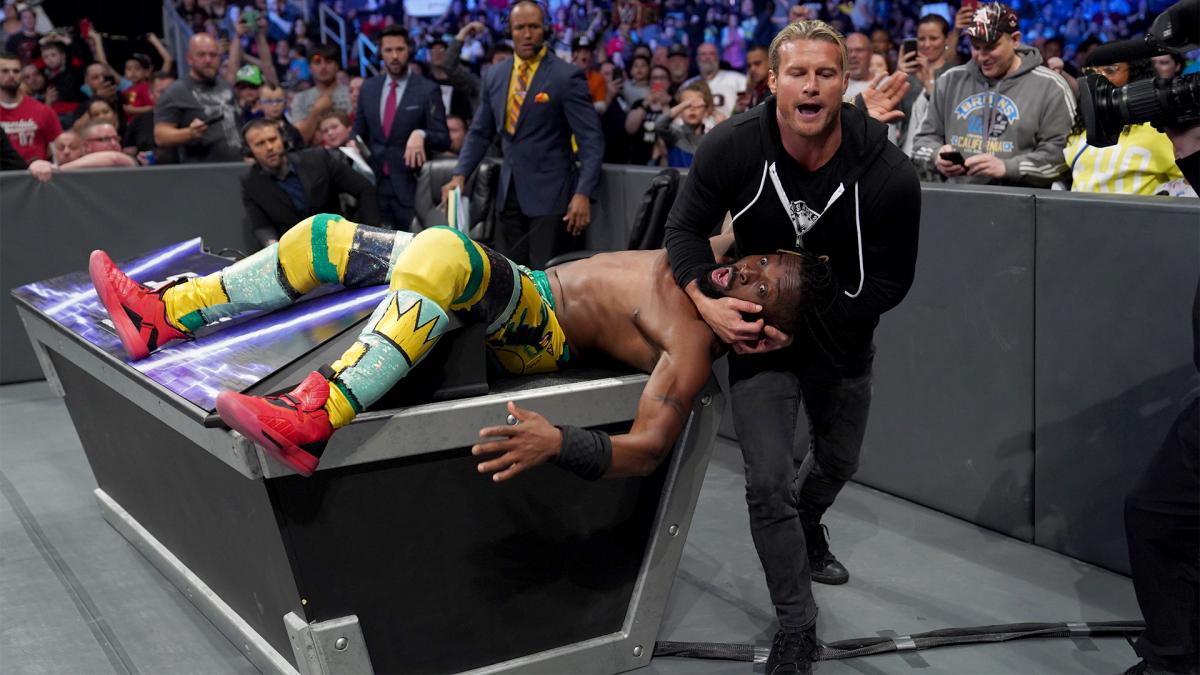 WWE followed up an eventful edition of Raw with another eventful edition of WWE Smackdown Live, and Tiffany has her Takes on the entire thing!
After the shocking events of Money in the Bank, how will SmackDown move into SummerSlam season?
Money In the Bank: I'm already over this. The yapbox for Mr. Money in the Bank managed to be so obnoxious tonight, it made want to do things with that briefcase that are physically impossible. Hopefully the fact that there hasn't been a successful men's Money in the Bank cash-in since Dean Ambrose in 2016 will hold true.
WWE Championship: I felt really bad for Sami Zayn. Here he is, becoming a top heel, but he gets sacrificed after a great match with Kingston, just so Dolph Ziggler, who hasn't been on TV since January, can walk in and get a title shot. Really? Plus, what was Ziggler's malfunction? Way he was acting, you'd think Kingston double crossed him or something.
As for Ziggler, I actually rolled my eyes at his explanation. Ziggler got the shit knocked out of him by McIntyre back in January and hasn't shown his face since. WWE wasn't denying him a damn thing, so the idea that he was more deserving of Kofi's spot is nonsense. Sit down, Dolph.
One thing I found interesting was the whole situation with Big E, the real one, not the fake schmuck that came out first. Big E and Ziggler were once business associates when E first debuted on the Main Roster, the fact that E got conveniently taken out, leaving Kingston without his New Day pals raises some serious questions.
WWE 24/7 Championship: There's a lot of things you can say about Carmella, but she's a good friend. Not only did she spend most of her evening trying to help R-Truth keep the WWE 24/7 Championship, sacrificing a chance to pummel Mandy Rose in the process,she even tried to help him with his disguise and didn't take advantage of him to try and grab the belt for herself. That's friendship.
Women's Championship: So, Emmie Slattery (Lacey Evans) and India Wilkes (Charlotte Flair) took on Scarlett O'Hara (Becky Lynch) and…I hate to refer to Bayley as Melanie Wilkes, but I've painted myself into that corner with the 'Gone with the Wind' references. ANYWAY, the two Women's Champs took on the women they beat on Sunday. Charlotte was clearly still mad about losing her title less than five minutes after she won it, but not only did she and Emmie not win, but CHARLOTTE took the pin. However, don't be fooled into thinking things are rainbows and unicorns between Scarlett and Melly. Becky and Charlotte are owed rematches and Becky's coming to collect hers.
Mustafa Ali vs Andrade: God love Mustafa Ali. He took a hell of a beating on Sunday and lost the opportunity, that RUMOR says he was promised, to be the Money in the Bank winner, but then he and his poor back got another pounding at the hands of Andrade. However, unlike what happened at Money in the Bank, Ali refused to let another victory be snatched away and fought through what looked like serious pain to pin Andrade and leave Rhode Island a winner.
Roman Reigns vs Elias: Remember when everyone predicted that Drew McIntyre would be a world champ and the best thing since sliced bread last year? Well, he's back in the position he always seems to end up in: Lackey to someone with more personality than him. It was revealed on Monday that Shane was using McIntyre as his new muscle and used him to punish Roman Reigns after Reigns defeated Elias yet again. Problem is that Reigns is great at getting guys over, but unless he can manufacture a personality and charisma for McIntyre, this feud is going to be a waste of time because McIntyre is as interesting as beige paint and barely gets a reaction.
Overall Thoughts: So, how was SmackDown? Well, it was actually pretty good. There was a lot of of story progression as WWE gears up for Saudi Arabia, Mudhole Stomping, or whatever the next US PPV is, and SummerSlam season.
I will admit to being hesitant about the 24/7 championship and there are some issues I see with it long term, but right now it's a hoot to watch and definitely helps break up the show.
I'm 'bleh' on Ziggler vs Kingston. They always have great chemistry, but this whole situation is uncomfortable and weird. It feels like whoever WWE actually wanted to put with Kingston in Saudi Arabia is refusing to go and so they're putting in Ziggler just so the match will be on the card.
Becky and Bayley was a great team up, but it's clear that Becky isn't going to be leaving SmackDown anytime soon, RAW Women's Champion or not. Charlotte taking the pin was odd, but very satisfying to see.
The whole thing with Reigns and Shane is good, but it seems that WWE hasn't given up on trying to get McIntyre over with the crowd with or without a personality. Vince is a stubborn one.
That's it for Tiffany's SmackDown Takes! Up next is 205 Live!
Joe's Lucha Libre Weekly: News & Analysis (5/22/19)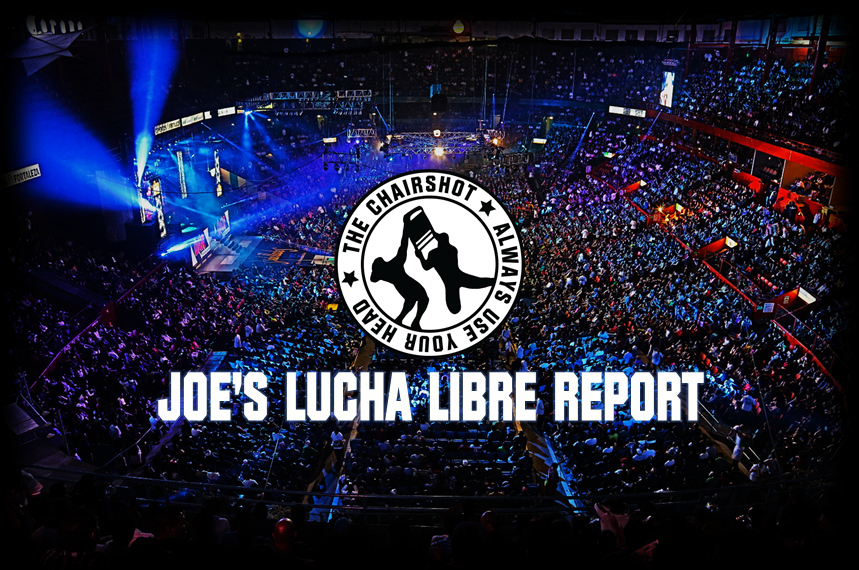 Joe Dinan gets you caught up on all things Lucha Libre in his latest Lucha Libre report!
CMLL
So May 31st we will have hair vs hair for Ultimo Guerrero and Mascara Ano 2000. We have another one for Kaho Kobayashi vs Amapola. As noted in my review, the CMLL show wasn't available in this country on VOD for some reason. Either a new thing or a copyright problem. If it persists I'll figure it out.
Arena Puebla Monday
The story of this show and this isn't gonna be long is. They had a random tag team tournament. Volador and Mephisto defeated Angel de Oro and Euforia in the finals. They somehow compressed 7 matches into 38 minutes. Impressive.
Arena Mexico Tuesday
Atlantis, Angel de Oro, Niebla Roja faced Rush, Terrible, and Bestia. This was actually a fun match. Los Ingobernables won the match. The post match was fun too. Lots of brawling and challenges that won't happen. Eventful for Tuesday. Truth be told there wasn't anything else important on the show.
Arena Mexico Friday
Obviously as mentioned before I didn't watch this show but I know what happened. It was a skippable show. Basically a hold me over. They set up Cavernario vs Mistico next week. They advanced the Ultimo Guerrero Mascara Ano feud. And they did the same with Kaho Kobayashi and Amapola. There was a fun lightning match with Negro Casas and Soberano. Casas did a Canadian Destroyer to facilitate the win.
AAA
Young Bucks had promo videos in the preshow for the 5/19 AAA show this weekend. They explain why they're the best tag team which is all you needed to do but it took them a while to do it. They say they'll beat the Lucha Brothers at Double or Nothing and again in Mexico. Them and Cody are booked for the 6/16 show. Basically AAA's Summer Slam. Cody is suspected to face Taurus.
Live on Twitch 5/18
Dr. Wagner Jr wasn't at any of these shows which I guess is fine because his brother had just died so who knows what he had to do for all of that. They continued the Lady Maravilla, Big Mami, and Nino Hamburguesa story which seems like it's been going on for months. Which it has. Tessa Blanchard made her debut teaming with Hiedra defeating Shani and Faby. It was a quick count by heel ref Hijo Del Tirantes. Tessa got the pin. There was storyline advancement between Kross and Puma King. Not much else because Wagner wasn't there. They're continuing the Escorpion Psycho Clown angle. A potential hair vs mask one day.
Live on Twitch 5/19
Show starts with a match involving Maravilla and Big Mami. Paired with Halcon 78 and Dragon Bane respectively. Mami cuts a promo and Maravilla attacks her. Then calls her fat and ugly over and over again. Big Mami pinned Halcon though. Konnan cuts a promo about Fenix not defending his Mega Championship. The Mercenarios is basically a fusion of the old MAD group now with Kross being there with Konnan. A 6 man between Faby, Astrolux, Nino Hamburguesa facing Chik Tormenta, Tessa Blancard, and Hijo del Tirantes. Tessa pinned Astrolux in this match. But it was basically another segment to advance Mami, Nino, and Maravilla. Maravilla came out to distract Nino and Mami came out. Nino left with Maravilla. There was a 5 way match to be the number one contender for Drago's Latin American Belt. Australian Suicide won the match against, Golden Magic, Myzteziz, Flamita, and Villano III Jr. Pagano beat Chessman in a sloppy and dangerous TLC match. Texano, Rey Escorpion, and Hiedra beat Vikingo, Laredo Kid, and Lady Shani in a match. They completely brutalized Shani at the end of this match. Finishing move after finishing move with Hiedra pinning her with a shield power bomb. The main event was a match. Get heat on the baby faces and the young kids Vikingo and Laredo Kid come out to help post match. Tecnicos stood strong for once despite losing.
Their next show is this Saturday. Dr. Wagner, Psycho Clown, and Puma King vs Blue Demon Jr, Rey Escorpion, and Texano Jr. Drago, La Parka, and Murder Clown vs Taurus, Daga, and Chessman to name the top matches. Tessa will be there again. Honestly AAA false advertises so much there's no point of previewing some matches.
Others
AEW is on TNT so that's a big deal because you'd think sometimes AAA guys will get the biggest exposure of their life.