Bradley Jay is here with your NXT Minus 6! What ideas does he have to bring to the table for the black and yellow brand, WWE NXT???
What to do with Keith Lee? Also, meet the Newcomer of the Year AND the female Kona Reeves from this week's edition of WWE NXT!
6. Beth Phoenix might be the only person ever to be a Hall of Famer and Newcomer of the Year in that order. She is a solid balance to Mauro Ranallo's manic energy. Plus, she actually says things that make sense and contribute to the in-ring story. Welcome to Full Sail, Glamazon.
5. Leave it to NXT to give us a match I never knew I wanted and can't wait to see. Matt Riddle versus Roderick Strong should kick all kinds of ass. Riddle wants revenge. Strong wants to prove himself. Boys, go out there and steal the show.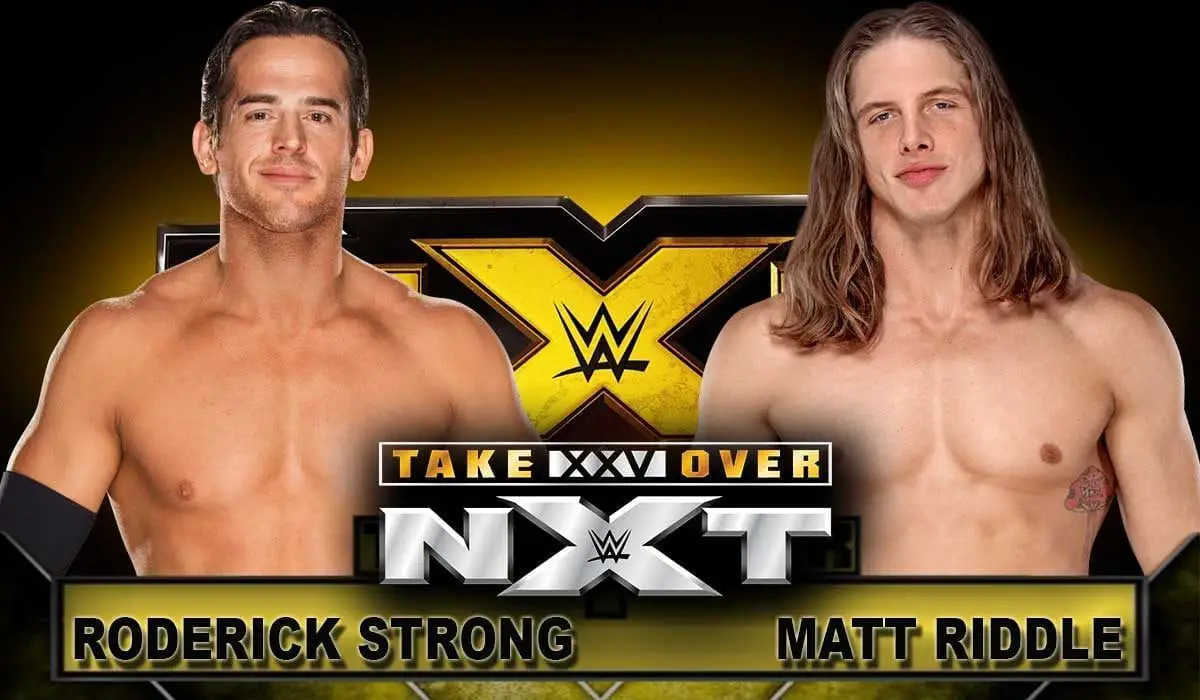 4. Say hello to Reina Gonzalez, the female Kona Reeves. That's a compliment. I'm impressed with her in-ring work. Wrestling has few big women. She's good enough to find her place in the upper mid card. She makes others look good, but if a woman that big is swinging Stan Hansen's cowbell and picks up a win, you'd understand. Plus, she's friends with PURE EVIL!!!
---
Pick up your own #SaveTagTeamWrestling shirt for 20% off using the promo code SPRING
---
3. Ridiculous (Limitless?) Fantasy Booking: Keith Lee starts interrupting matches & destroying everybody. Attacks people in the back. Kills bitches. Says he's been in NXT over a year & still hasn't had a Takeover match. Riddle comes out and confronts his friend. Says he's not really this kind of guy. Lee says "I am now," and flattens Riddle. Boom. Takeover match. William Regal, make it happen!!!
2. The sun will rise in the east. The sun will set in the west. NXT will give us insanely great tag team action. Undisputed Era versus Matt Riddle and Johnny Gargano started off with fantastic mat action & ended in a brawl. I will deduct a few points because for most of the match, Riddle forgot he had a rib injury. Other than that, watch this match. 4.5 stars.
1. This week's That's Why I Love Wrestling Award goes to…a splintered kendo stick! Io Shirai's English is shaky, so how else can she convey that she's really really mad at Shayna Baszler? Let her go to town on the Horsewomen with a kendo stick. What does severely pissed off look like when you can't find the words? A kendo stick shredded to the size of a chopstick.
That's right…I said it.