Andrew's WWE Raw and SmackDown Live Ratings & Analysis (6/3 + 6/4/2019)
Last week's polarizing holiday Raw should make this an interesting week going into Super Showdown!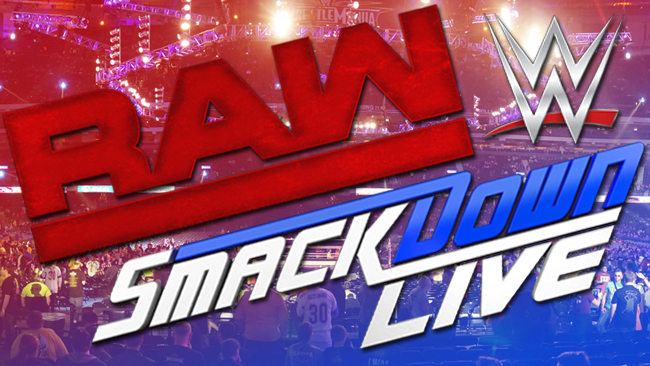 Last week's polarizing holiday Raw should make this an interesting week going into Super Showdown!
As I said last week, Raw was a decent 2 hour show, but that first hour was rough. Hopefully they don't front load the show with worthless segments and a ton of talking again. SmackDown hasn't been a ton better either.
At least Firefly Fun House is usually something to look forward to. Let's cross our fingers for a better show.
Raw Ratings:
The Bloodline (Roman Reigns & The Usos) vs The Revival & Drew McIntyre: McIntyre wins via Claymore – ***
Charlotte vs Lacey Evans: Charlotte wins via DQ – *
Nikki Cross w/ Alexa Bliss vs Peyton Royce w/ Billie Kay – * ¼
Ricochet vs Cesaro: Ricochet wins via Cradle – ** ½
Analysis:
We start off with a little bit of Roman and Shane talking, that leads right into the 6 man tag, so not too bad.
What can be said of the match is everyone looked pretty solid and the crowd was really behind Roman. "We Want Roman" chants popped up, the crowd popped when he got tagged in, so that's always fun in its own way.  Shane getting involved just enough for Drew to land a few Claymores looking like a beast, and then the beat down on Roman all made great sense, pretty entertaining as well.
Miz TV was honestly forgettable this week. Seth said nothing of merit or with conviction, so this just faded into the background noise of the night.
Lucha House Party comes out, and we all know I hate them. Lars comes back to retread the same crap about mowing them down, but they fight back a little knocking Lars out of the ring to walk away and rethink his strategy. So…I guess this was supposed to make it seem like the 3 of them maybe stand a chance. Horrible waste of time and space.
The IIconics pick on Nikki Cross a bit, Alexa comes in to stick up for her a little. Alexa says she knows Nikki probably wants nothing to do with her, but Nikki acknowledges the past, but since she's been nice to her, Nikki is happy to be her friend. This could be a great pairing, and Nikki has a tendency to bring an adorable tone to the scene. So this could be really good.
Now even though Becky and Lacey had some decent lines going back and forth, Charlotte is a travesty on the microphone. Everything she said was bland, forced and just felt shoe horned messing up any flow the conversation was supposed to have.
Then we get a God awful match that wasn't all Lacey's fault. It was clunky, poorly paced, poorly executed and the DQ finish seemed more like saving the dying segment Old Yeller style. This was a flaming trash can, and a bit of it was Charlotte's fault.
Rey Mysterio saying the line in English and then Spanish is really stupid. Joe coming out telling him he won't let him have a moment. Rey then saying he's not trying to have a moment, but needs a moment to talk. Poor use of words, but a segment that we were supposed to care, was just flat and dumb how he relinquished the belt to Joe instead of vacating.
Arm Wrestling was dumb, but it was short and Bobby showed off some great power and agility in the aftermath. So if nothing else, Bobby looked like a million bucks in change.
IIconics and Nikki with Alexa happen now. The match was a little rough, until we get to Alexa getting her coffee, getting it kicked and dropped while in white pants. Nikki gets the win with her finish and Alexa snaps. This is great for their story. Alexa used to get snarky and brush off anyone else, but now she was embarrassed, but Nikki managed to shake her out of her rage. I also like how Nikki keeps saying "we won", it's a cute little nuance that I hope matters.
Seth is out again to call out Brock. Corbin lays him out; Brock comes out, gets in a nice low blow and just enjoys beating the hell out of the champion. He doesn't want to cash in; he just wants to inflict damage.  The crowd was even behind Brock chanting "one more time" after multiple shots with a chair and the briefcase.
Firefly Fun House, YOWIE WOWIE!  The introduction of the new little piggy Huskis adds a layer to if this Fun House is just all in his head and his way of playing out his past with the kid's show veneer. The German accent also made me think Augustus Gloop from Willy Wonka. Muscle Man Dance was great. Just, wow, tons of great fun and clever references.
Triple H and Randy Orton have a run of the mill promo, until the end when Randy says "get your balls out of Steph's purse", and that pops them both. So it was interesting because you could tell that they're friends and that was such a buddy line to just get a reaction, the match should be decent since they both seem to enjoy the idea of wrestling one another.
So we all know Cesaro and Ricochet are great wrestlers, but damn this was sloppy. Numerous hiccups from the Backflip on the outside that Cesaro was supposed to catch him, but just fell, the finish wasn't correct either, and those are just two that stick out. It was still fine, but if you're gonna have them wrestle purely to see who's better, a clumsy match helps nothing.
Undertaker takes 2 minutes to get to the ring, says nothing and the time cuts off before he says Rest in Peace. So yeah…a nostalgic yet lame way to end the show.
Overall Score: 7.5/10
Even if a couple segments hit me as dumb or lackluster, I found myself enjoying the show for the most part. Plus the really damn good Fun House adding some points, cause my math is always bias when the Fun House knocks it out of the park.
SmackDown Live Ratings:
New Day vs Sami Zayn & Kevin Owens: Kofi wins via Trouble in Paradise – ** ¼
24/7 Championship Lumberjack Match: R-Truth (c) vs Elias: Elias win via Leaping Knee – N/A – TITLE CHANGE!!
24/7 Championship: Elias (c) vs R-Truth: Truth wins via Under the Ring Shenanigans – N/A – TITLE CHANGE!!!
#1 Contender Triple Threat: Alexa Bliss vs Charlotte Flair vs Carmella: Alexa wins via Bliss DDT – ***
Apollo Crews vs Andrade: Did that even start? No Contest? Chicanery! – N/A
Analysis:
Opening up with Kofi's video package of his trip to Ghana was obviously important to him and a great moment, but I started to get bored and when Dolph came out, I fell into a coma.
I came out of the coma to see the tag match start and it came off very much uninspired. This match really felt like watching them go through the motions. Then more Ziggler after makes that coma starts to creep in again.
Moment of Bliss wasn't bad. Bayley showed a little more personality, Carmella and Alexa were fine and then Charlotte evoked the groan that could be heard throughout the universe. Here's to hoping anyone except Charlotte wins this impending Triple Threat.
R-Truth really has been carrying this 24/7 gimmick well. If it were anyone else I don't think it would be nearly as funny or tolerable. The lumberjack match was nothing except a good vehicle to get an awkward situation, a title change and then Truth chasing Elias under the ring and the referee somehow being able to see what went on and count a pinfall. So Elias is a 2 time champion and R-Truth is a 4 time and the current champion again. The gimmick will start to get stale, but it's still fine to me.
Aleister Black says nothing of merit, but he yells a bit this time and gets marginally indignant. So does that count as character development now?
Shane gets the upper hand on Roman again, so one would assume Roman gets the win at Super Showdown. But I'd really like to see this setting up McIntyre for a big win at Stomping Ground.
This Triple Threat was actually pretty entertaining. Alexa shows off a slightly different style, Carmella keeps up well, Sparkle Splash/Twisted Bliss actually looked good and the finish was good. Sure, the Raw wild card getting a SmackDown title shot is a little awkward. But what better way for Bayley to cement a character change, then by beating the woman that humiliated her between Bayley this is Your Life and the Kendo Stick on a pole match. Good stuff here.
Lars Sullivan's interview was worthless. Trying to make him seem like a twistedly intelligent freak who revels in his moniker is dumb. No one cares that he's okay with being called a freak or whatever else he rambled about. Just beat up people, shut up, or stop nearly swallowing your tongue every breath.
Then we get a throw away Andrade and Apollo match, that doesn't even start and Finn shows up for a random brawl where Andrade stands tall afterwards. Talk about filler.
Goldberg comes out with good intensity and this was actually a solid hype promo. Undertaker does show up for a blue light stare down, then he disappears and Goldberg shrugs it off and laughs the whole time. Time for Goldberg to Spear Taker into dust!
Overall Score: 5/10
Well, this was not a great show, barely average and I think I read that there was only 19 minutes of wrestling. SmackDown is supposed to be the brand that does the in-ring action better, and lately it's felt like a watered down Raw. Hopefully after Super Showdown we go back to SmackDown's old formula. Cause this has been a fairly lame couple of weeks.
Blocking Moxley: What Does It Mean?
AEW has blocked Jon Moxley from participating in New Japan's G1 kickoff in Dallas, leaving fans with mixed feelings as we head toward a new era for the wrestling business.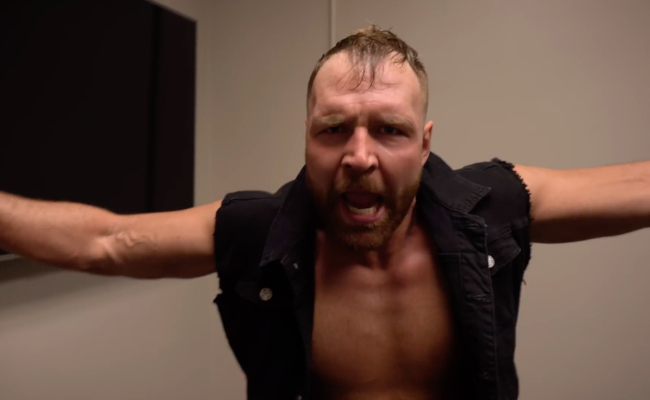 AEW has blocked Jon Moxley from participating in New Japan's G1 in Dallas, leaving fans with mixed feelings as we head toward a new era for the wrestling business.
So the big news at the beginning of last week was that AEW blocked Jon Moxley from working New japan's G1 show in Texas, the first night of the opening round of their annual G1 Tournament.  That put a major damper on New Japan's ongoing U.S. expansion effort, as Moxly had just won their U.S. Title and was going to be one of the faces of the company here in the U.S.  Mox is still working indie dates over the summer but apparently won't be allowed to work any televised dates for anyone outside AEW.  OK, I'm not totally surprised.  I did think they were going to let him do whatever he wanted throughout the summer but apparently they decided to pull him sooner.
What's been interesting is the reaction I've seen.  There were a few people mad at AEW, but a lot of people I saw or talked to on Twitter explained it away, thinking that the two companies would eventually work something out if not for right now then sometime down the line so that everybody could work everywhere (other than in WWE of course).  To which I say……don't hold your breath.  This is just the beginning.  Once AEW TV starts up don't surprised if more restrictions on working elsewhere are enforced on AEW talent, depending on the language in everyone's contracts.  Joey Janela is still running his Spring Break shows but don't be surprised if some of the talent that is working for other televised companies now has to stop doing that soon.
---
Read Andrew's recap of Jon Moxley's AEW debut at Double Or Nothing!
---
Why?  Because it's not in AEW's best interest to have any of there people show up on TV somewhere else, or to risk injury anywhere else either.  There have already been lines drawn in the sand with ROH, Impact and for now New Japan.  WWE is obviously off limits.  MLW might be as well.  Let's not forget that in the immediate term AEW's biggest rival is not WWE but all those other companies.  They'll be competing for talent, buildings, space on pay per view or streaming sites, and eyeballs.  And it does them no good if you can easily watch some of their people working somewhere else because then you don't have to make a weekly two hour TV watching commitment to see them in AEW.
Most of us have a few people that we'll watch anywhere but beyond that group it's see ya when I see ya and if I see you once or twice this week we're good.  There are people who are perfectly fine seeing MJF on a streamed local indie show and won't feel the urge to tune to AEW to see him again; if you're AEW the only answer to that is to not let him do the streamed indie show, it's not to hope he gets so big that people who like him will watch him everywhere all the time.  With Mox there's a novelty factor outside his core fanbaase where every time you see him it's a little less special or a little more indicative that he's not as different now as he's being talked up to be.  And then there's the inevitable comparison that will happen when guys and gals have to hold back for primetime TV vs being able to cut loose somewhere else. Again, unless you're such a huge fan of the wrestler that you watch all of there stuff then you're going to watch them where you think they're better and that's almost never in a shortened TV match. So yeah, choices are going to be made and barriers are going to be erected.
---
Get your Chairshot T-Shirt today!
---
I've maintained from day one that in order to succeed in the long term AEW is gonna have to operate a lot more like the Evil Empire than the progressive wrestling utopia that a lot of people have seemed to derive they would be from sound bites and way too friendly wrestling media coverage.  This is just one way and there will be others.  And for the reasons I laid out I don't blame them here.  From an exposure standpoint and from an injury standpoint (can't build around people only for them to get hurt working someone else's show and have to be taken off TV for several weeks), they're going to have to limit what they're people are allowed to do outside.  All this kumbaya, let's all work together with everyone stuff is a pipe dream.  to quote the Godfather, this is the business they have chosen.
Tiffany's Takes: WWE Raw (6/24/19)
What's the landscape of WWE Raw after Stomping Grounds? What is on deck for WWE Extreme Rules? And…UNDERATKER?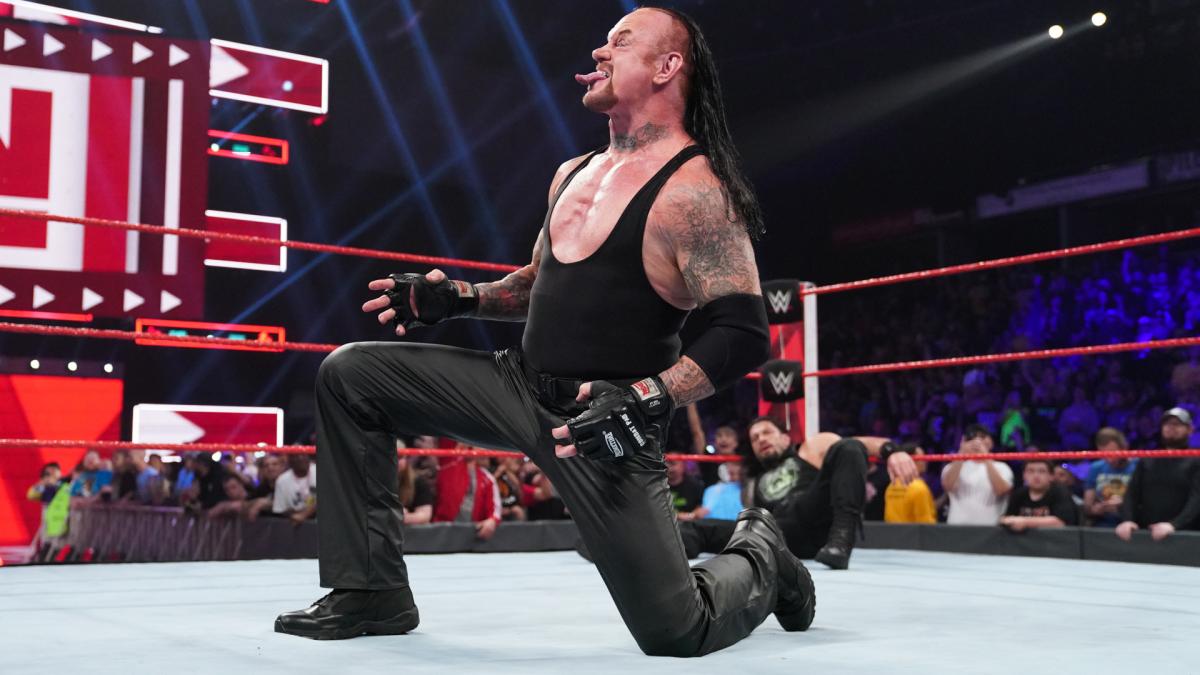 What's the landscape of WWE Raw after Stomping Grounds? What is on deck for WWE Extreme Rules? And…UNDERATKER?
Read: Steven Mitchell's review of WWE Raw for June 24th!
WWE Universal Championship: I love Seth and Becky's RL relationship. I think they're super cute and I'm very happy for them. I do NOT love their relationship being used as part of a storyline. I'm also not a fans of the continuation of each of them vs Corbin and Evans. Seriously, let's move on. I will admit to being intrigued by the match at Extreme Rules, but I'm hoping it'll be the end of the feuds and we all move on because this will be the THIRD match for these four.
WWE United States Championship: This was definitely a main event match! This has been a dream match since Ricochet came up from NXT. It was a great match, as expected, but I'm puzzled by what Gallows and Anderson were doing. I'm not even mad about Styles getting the win because A. It was a good match and B. We'll probably have a title match at Extreme Rules.
WWE 24/7 Championship: Well, that didn't go as expected. I thought Miz having Truth on MizTV meant Miz would double cross his former buddy and take the 24/7 championship. I was happy about Maverick being pissed about Truth crashing his wedding, which is understandable. According to Emily Post, it is highly inappropriate to crash a wedding simply to have a title match. You should always wait until the reception. The match was quick, so Maverick probably shouldn't have skipped the honeymoon for it.
Then it was back to chaos. Slater got a moment, then Truth, then Cedric Alexander, then EC3  got a go. Thank God, Truth has Carmella to watch his back for him. 9x 24/7 Champion, baby!
RAW Women's Division: I feel sorry for Nikki Cross. All she wants is a friend, and she's got Alexa Bliss, who is only interested in using her to get her own way. I love that Nattie and Naomi tried to warn Nikki off, but I still think Nikki's going to learn the hard way that she can't trust Alexa.
I love that Naomi showed off some new offense in the inevitable tag match, but it's too early to hope that Glow Cats got through to Nikki just yet, but it's clear that Nikki wasn't happy about Bliss stealing the win from her. We'll see.
Wild Card: So Greenjerks came back to RAW because WWE is still in Washington state, the only place Daniel Bryan WON'T get booed for an eight man elmination tag team match with the Revival against the Usos, New Day. The match was really good. It looks like New Day will be in line for a title match after Woods pinned Bryan, but the fact that the match ended up being the two RAW teams wasn't a shock and it looks like we're getting Revival vs Usos at Extreme Rules. Yay!
---
Pick up your Chairshot T-Shirt today!
---
Not yay-worthy was SmackDown taking up several minutes of RAW for the WWE Championship situation. Seriously, do this on your own show. The match between Kingston and Zayn was good, but again, They should've saved it for SmackDown instead of  taking up time on RAW. Also not here for Joe attacking Kingston. Seriously, over this.
Roman Reigns vs Shane McMahon: Well, your humble reviewer has once again had to delete an entire rant because shit went sideways while she was typing. Rest assured, my rant on why having Roman continuing to deal with McIntyre was dumb, then Undertaker showed up and made the save. I'm not sure where this is going, but I'm intrigued. Hopefully the Extreme Rules tag match won't be the trainwreck I fear it will be.
Braun Strowman vs Bobby Lashley: Just when we thought this was over, WWE dragged this trainwreck back out. This was the dumbest thing I've ever seen. Why is this feud continuing?
Gallows and Anderson vs Viking Raiders: Okay, I loved Styles trying to get the Good Brothers to be more serious, especially when it gives us matches like this. Viking Raiders have been on a tear…whenever they've been on TV, and it was nice to see them show their stuff in a match that wasn't a squash.
Overall Comments: So, how was RAW after Stomping Grounds? It was pretty good. there were some hit or miss spots, but they did a good job of building for Extreme Rules. I'm equally intrigued by the mixed match, Winner Take All for RAW, but I'm also tired of Corbin and Evans getting shots, especially since Evans has shown repeatedly that  she's not as good as her spot says she should be.
The whole Taker thing is interesting, but given how bad the Goldberg match was, I'm not sure I want to get my hopes up for it. The Wildcard thing is getting stupid. I don't mind it being for cross-promotional matches, but the fact that three SmackDown guys took up twenty minutes of RAW for a SmackDown title is ridiculous, especially when it was all about Samoa Joe challenging Kingston.
Styles vs Ricochet was Match of the Night. It's not even close. That's it for Tiffany's RAW Takes! Tune in tomorrow for SmackDown and 205!