Andrew's WWE Raw and SmackDown Live Ratings & Analysis (6/3 + 6/4/2019)
Last week's polarizing holiday Raw should make this an interesting week going into Super Showdown!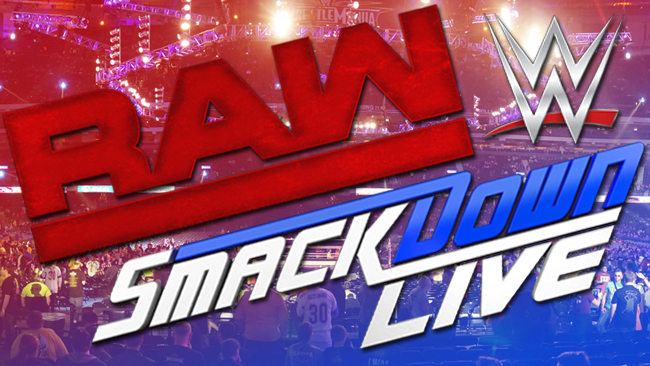 Last week's polarizing holiday Raw should make this an interesting week going into Super Showdown!
As I said last week, Raw was a decent 2 hour show, but that first hour was rough. Hopefully they don't front load the show with worthless segments and a ton of talking again. SmackDown hasn't been a ton better either.
At least Firefly Fun House is usually something to look forward to. Let's cross our fingers for a better show.
Raw Ratings:
The Bloodline (Roman Reigns & The Usos) vs The Revival & Drew McIntyre: McIntyre wins via Claymore – ***
Charlotte vs Lacey Evans: Charlotte wins via DQ – *
Nikki Cross w/ Alexa Bliss vs Peyton Royce w/ Billie Kay – * ¼
Ricochet vs Cesaro: Ricochet wins via Cradle – ** ½
Analysis:
We start off with a little bit of Roman and Shane talking, that leads right into the 6 man tag, so not too bad.
What can be said of the match is everyone looked pretty solid and the crowd was really behind Roman. "We Want Roman" chants popped up, the crowd popped when he got tagged in, so that's always fun in its own way.  Shane getting involved just enough for Drew to land a few Claymores looking like a beast, and then the beat down on Roman all made great sense, pretty entertaining as well.
Miz TV was honestly forgettable this week. Seth said nothing of merit or with conviction, so this just faded into the background noise of the night.
Lucha House Party comes out, and we all know I hate them. Lars comes back to retread the same crap about mowing them down, but they fight back a little knocking Lars out of the ring to walk away and rethink his strategy. So…I guess this was supposed to make it seem like the 3 of them maybe stand a chance. Horrible waste of time and space.
The IIconics pick on Nikki Cross a bit, Alexa comes in to stick up for her a little. Alexa says she knows Nikki probably wants nothing to do with her, but Nikki acknowledges the past, but since she's been nice to her, Nikki is happy to be her friend. This could be a great pairing, and Nikki has a tendency to bring an adorable tone to the scene. So this could be really good.
Now even though Becky and Lacey had some decent lines going back and forth, Charlotte is a travesty on the microphone. Everything she said was bland, forced and just felt shoe horned messing up any flow the conversation was supposed to have.
Then we get a God awful match that wasn't all Lacey's fault. It was clunky, poorly paced, poorly executed and the DQ finish seemed more like saving the dying segment Old Yeller style. This was a flaming trash can, and a bit of it was Charlotte's fault.
Rey Mysterio saying the line in English and then Spanish is really stupid. Joe coming out telling him he won't let him have a moment. Rey then saying he's not trying to have a moment, but needs a moment to talk. Poor use of words, but a segment that we were supposed to care, was just flat and dumb how he relinquished the belt to Joe instead of vacating.
Arm Wrestling was dumb, but it was short and Bobby showed off some great power and agility in the aftermath. So if nothing else, Bobby looked like a million bucks in change.
IIconics and Nikki with Alexa happen now. The match was a little rough, until we get to Alexa getting her coffee, getting it kicked and dropped while in white pants. Nikki gets the win with her finish and Alexa snaps. This is great for their story. Alexa used to get snarky and brush off anyone else, but now she was embarrassed, but Nikki managed to shake her out of her rage. I also like how Nikki keeps saying "we won", it's a cute little nuance that I hope matters.
Seth is out again to call out Brock. Corbin lays him out; Brock comes out, gets in a nice low blow and just enjoys beating the hell out of the champion. He doesn't want to cash in; he just wants to inflict damage.  The crowd was even behind Brock chanting "one more time" after multiple shots with a chair and the briefcase.
Firefly Fun House, YOWIE WOWIE!  The introduction of the new little piggy Huskis adds a layer to if this Fun House is just all in his head and his way of playing out his past with the kid's show veneer. The German accent also made me think Augustus Gloop from Willy Wonka. Muscle Man Dance was great. Just, wow, tons of great fun and clever references.
Triple H and Randy Orton have a run of the mill promo, until the end when Randy says "get your balls out of Steph's purse", and that pops them both. So it was interesting because you could tell that they're friends and that was such a buddy line to just get a reaction, the match should be decent since they both seem to enjoy the idea of wrestling one another.
So we all know Cesaro and Ricochet are great wrestlers, but damn this was sloppy. Numerous hiccups from the Backflip on the outside that Cesaro was supposed to catch him, but just fell, the finish wasn't correct either, and those are just two that stick out. It was still fine, but if you're gonna have them wrestle purely to see who's better, a clumsy match helps nothing.
Undertaker takes 2 minutes to get to the ring, says nothing and the time cuts off before he says Rest in Peace. So yeah…a nostalgic yet lame way to end the show.
Overall Score: 7.5/10
Even if a couple segments hit me as dumb or lackluster, I found myself enjoying the show for the most part. Plus the really damn good Fun House adding some points, cause my math is always bias when the Fun House knocks it out of the park.
SmackDown Live Ratings:
New Day vs Sami Zayn & Kevin Owens: Kofi wins via Trouble in Paradise – ** ¼
24/7 Championship Lumberjack Match: R-Truth (c) vs Elias: Elias win via Leaping Knee – N/A – TITLE CHANGE!!
24/7 Championship: Elias (c) vs R-Truth: Truth wins via Under the Ring Shenanigans – N/A – TITLE CHANGE!!!
#1 Contender Triple Threat: Alexa Bliss vs Charlotte Flair vs Carmella: Alexa wins via Bliss DDT – ***
Apollo Crews vs Andrade: Did that even start? No Contest? Chicanery! – N/A
Analysis:
Opening up with Kofi's video package of his trip to Ghana was obviously important to him and a great moment, but I started to get bored and when Dolph came out, I fell into a coma.
I came out of the coma to see the tag match start and it came off very much uninspired. This match really felt like watching them go through the motions. Then more Ziggler after makes that coma starts to creep in again.
Moment of Bliss wasn't bad. Bayley showed a little more personality, Carmella and Alexa were fine and then Charlotte evoked the groan that could be heard throughout the universe. Here's to hoping anyone except Charlotte wins this impending Triple Threat.
R-Truth really has been carrying this 24/7 gimmick well. If it were anyone else I don't think it would be nearly as funny or tolerable. The lumberjack match was nothing except a good vehicle to get an awkward situation, a title change and then Truth chasing Elias under the ring and the referee somehow being able to see what went on and count a pinfall. So Elias is a 2 time champion and R-Truth is a 4 time and the current champion again. The gimmick will start to get stale, but it's still fine to me.
Aleister Black says nothing of merit, but he yells a bit this time and gets marginally indignant. So does that count as character development now?
Shane gets the upper hand on Roman again, so one would assume Roman gets the win at Super Showdown. But I'd really like to see this setting up McIntyre for a big win at Stomping Ground.
This Triple Threat was actually pretty entertaining. Alexa shows off a slightly different style, Carmella keeps up well, Sparkle Splash/Twisted Bliss actually looked good and the finish was good. Sure, the Raw wild card getting a SmackDown title shot is a little awkward. But what better way for Bayley to cement a character change, then by beating the woman that humiliated her between Bayley this is Your Life and the Kendo Stick on a pole match. Good stuff here.
Lars Sullivan's interview was worthless. Trying to make him seem like a twistedly intelligent freak who revels in his moniker is dumb. No one cares that he's okay with being called a freak or whatever else he rambled about. Just beat up people, shut up, or stop nearly swallowing your tongue every breath.
Then we get a throw away Andrade and Apollo match, that doesn't even start and Finn shows up for a random brawl where Andrade stands tall afterwards. Talk about filler.
Goldberg comes out with good intensity and this was actually a solid hype promo. Undertaker does show up for a blue light stare down, then he disappears and Goldberg shrugs it off and laughs the whole time. Time for Goldberg to Spear Taker into dust!
Overall Score: 5/10
Well, this was not a great show, barely average and I think I read that there was only 19 minutes of wrestling. SmackDown is supposed to be the brand that does the in-ring action better, and lately it's felt like a watered down Raw. Hopefully after Super Showdown we go back to SmackDown's old formula. Cause this has been a fairly lame couple of weeks.