Blocking Moxley: What Does It Mean?
AEW has blocked Jon Moxley from participating in New Japan's G1 kickoff in Dallas, leaving fans with mixed feelings as we head toward a new era for the wrestling business.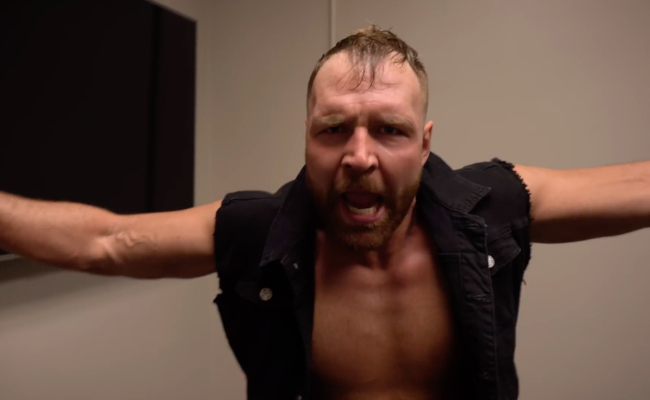 AEW has blocked Jon Moxley from participating in New Japan's G1 in Dallas, leaving fans with mixed feelings as we head toward a new era for the wrestling business.
So the big news at the beginning of last week was that AEW blocked Jon Moxley from working New japan's G1 show in Texas, the first night of the opening round of their annual G1 Tournament.  That put a major damper on New Japan's ongoing U.S. expansion effort, as Moxly had just won their U.S. Title and was going to be one of the faces of the company here in the U.S.  Mox is still working indie dates over the summer but apparently won't be allowed to work any televised dates for anyone outside AEW.  OK, I'm not totally surprised.  I did think they were going to let him do whatever he wanted throughout the summer but apparently they decided to pull him sooner.
What's been interesting is the reaction I've seen.  There were a few people mad at AEW, but a lot of people I saw or talked to on Twitter explained it away, thinking that the two companies would eventually work something out if not for right now then sometime down the line so that everybody could work everywhere (other than in WWE of course).  To which I say……don't hold your breath.  This is just the beginning.  Once AEW TV starts up don't surprised if more restrictions on working elsewhere are enforced on AEW talent, depending on the language in everyone's contracts.  Joey Janela is still running his Spring Break shows but don't be surprised if some of the talent that is working for other televised companies now has to stop doing that soon.
---
Read Andrew's recap of Jon Moxley's AEW debut at Double Or Nothing!
---
Why?  Because it's not in AEW's best interest to have any of there people show up on TV somewhere else, or to risk injury anywhere else either.  There have already been lines drawn in the sand with ROH, Impact and for now New Japan.  WWE is obviously off limits.  MLW might be as well.  Let's not forget that in the immediate term AEW's biggest rival is not WWE but all those other companies.  They'll be competing for talent, buildings, space on pay per view or streaming sites, and eyeballs.  And it does them no good if you can easily watch some of their people working somewhere else because then you don't have to make a weekly two hour TV watching commitment to see them in AEW.
Most of us have a few people that we'll watch anywhere but beyond that group it's see ya when I see ya and if I see you once or twice this week we're good.  There are people who are perfectly fine seeing MJF on a streamed local indie show and won't feel the urge to tune to AEW to see him again; if you're AEW the only answer to that is to not let him do the streamed indie show, it's not to hope he gets so big that people who like him will watch him everywhere all the time.  With Mox there's a novelty factor outside his core fanbaase where every time you see him it's a little less special or a little more indicative that he's not as different now as he's being talked up to be.  And then there's the inevitable comparison that will happen when guys and gals have to hold back for primetime TV vs being able to cut loose somewhere else. Again, unless you're such a huge fan of the wrestler that you watch all of there stuff then you're going to watch them where you think they're better and that's almost never in a shortened TV match. So yeah, choices are going to be made and barriers are going to be erected.
---
Get your Chairshot T-Shirt today!
---
I've maintained from day one that in order to succeed in the long term AEW is gonna have to operate a lot more like the Evil Empire than the progressive wrestling utopia that a lot of people have seemed to derive they would be from sound bites and way too friendly wrestling media coverage.  This is just one way and there will be others.  And for the reasons I laid out I don't blame them here.  From an exposure standpoint and from an injury standpoint (can't build around people only for them to get hurt working someone else's show and have to be taken off TV for several weeks), they're going to have to limit what they're people are allowed to do outside.  All this kumbaya, let's all work together with everyone stuff is a pipe dream.  to quote the Godfather, this is the business they have chosen.