Carol: Don't Blame Jon Moxley For Speaking His Mind
A message for those upset taking issue with the tone and tenor of the Jon Moxley interviews.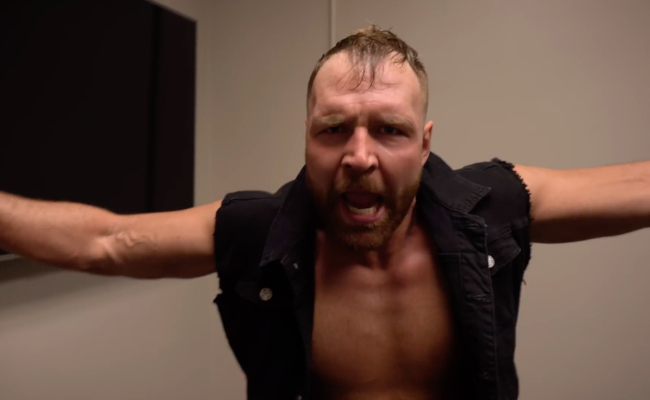 Carol Cassada has a message for those upset taking issue with the tone and tenor of the Jon Moxley interviews.
When Dean Ambrose left WWE and returned to the indies as Jon Moxley, we knew he was going to make a big splash. After making his debut at Double or Nothing where he attacked Chris Jericho and Kenny Omega, a reinvigorated Moxley made it clear that AEW was his new home. Moxley's AEW debut will go down as an historic moment in wrestling history.
Aside from being an elite member of AEW, Jon Moxley is also staying busy with a string of indie matches. This week, he'll have his first match in New Japan Pro-Wrestling when he fights Juice Robinson for the US title. But it's not Moxley's upcoming matches that have him the buzz of social media.
Last week, Moxley made the media rounds on Talk Is Jericho and later Wade Keller's podcast to discuss his time in WWE. Moxley gave listeners a look into what life was like for him in WWE. Throughout his interviews, Moxley vented about his frustrations with Vince's creative process. While Moxley has garnered support for speaking his mind, others have criticized the star. Most of the people criticizing Moxley are loyal WWE fans, who feel that the wrestler is ungrateful and shouldn't bash the company that made him a star.
As Moxley stated in his interview with Chris Jericho, he's grateful for the company because he met his wife Renee Young, gained his two best friends, and earned money to help provide for his mother.
Carol's analysis continues after the ad!
---
It's time to pick up some more Chairshot gear!
 
Get yours at:
https://www.prowrestlingtees.com/related/thechairshot.html
---
However, Jon Moxley isn't grateful for being made to look like an idiot in hokey segments, having all his ideas shot down, or having to deliver a promo where he says his friend deserves cancer. If you had to endure what Moxley did, you'd also find yourself mentally drained and physically ill to the point where you dreaded going into work.
At times Moxley may have came across negative in his interviews, especially when he discusses how Vince is ruining his own company and it's time for Triple H to take over. Moxley has expressed the same sentiments as WWE fans, yet why is he being criticized for his opinion?
Maybe it's because he's viewed as a disgruntled ex-WWE employee? Or it could be that fans just don't want to believe all the negativity happening within the company? Or it could be a combination of both.
With AEW now in the picture, WWE fans are more defensive than ever. I understand they want to see WWE get out of its slump and get back on top. But they shouldn't ignore the fact that Vince and co have done some questionable stuff in the past. It's because of Vince that the company is in a decline and unless something drastic changes, the company is going to continue towards a nosedive.
Moxley knows exactly how difficult life in WWE can be. He did nothing wrong in sharing his story, it was probably therapeutic for him to finally get all his pent up emotions out in the open Even though Moxley is working for AEW, he says that he has no hard feelings against WWE and wishes them the best, which is what everyone wants.