Carol: Good or Bad? Baron Corbin as Universal Champion
Baron Corbin is hard to deny as a pivotal figure on Raw. Is that a good or bad thing?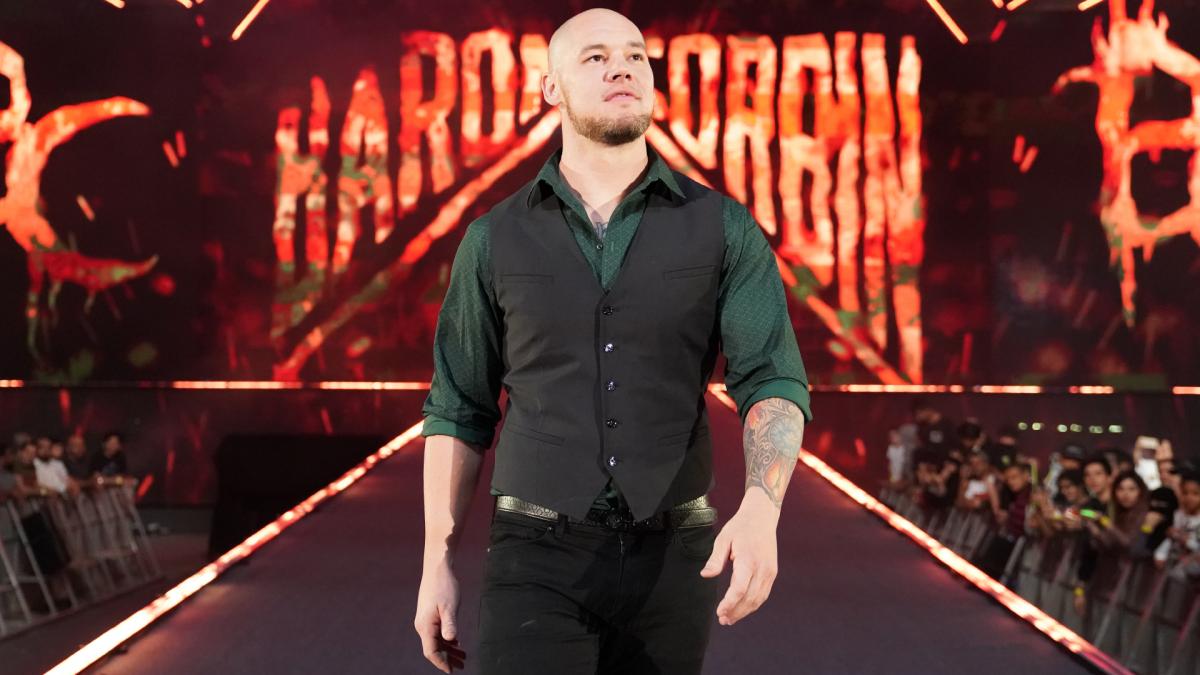 Baron Corbin is hard to deny as a pivotal figure on Raw. Is that a good or bad thing?
Aside from Brock Lesnar, there's no star in WWE more hated than Baron Corbin. The star has received a huge push within the past year. He's main-evented RAW against some of the red brand's top stars, he retired Kurt Angle at WrestleMania 35, and he's now in line to become the next Universal Champion.
While fans are against the idea of Baron Corbin being the Universal Champion, it would be a huge moment for the wrestler.
Corbin's wrestling career has been rocky to say the least. Upon being drafted to SmackDown, Corbin was made to be their next bad guy. It seemed like Corbin was destined to be a big star when he won the MITB briefcase, but a failed cash-in caused him to lose momentum.
But a move to RAW and a new look was the beginning of Baron's rise back to the top. He's been featured in prominent storylines the past year. He feuded with Kurt Angle over the General Manager position for RAW, then he teamed with Drew McIntyre and Bobby Lashley to take on The Shield.
Now, Corbin is ready to branch out on his own again as he feuds with Seth Rollins for the Universal Championship.
With the Universal Championship match coming up, I have to wonder would a Baron Corbin win be good or bad.
Let's examine both sides starting with the good. Before any fans start jumping on me, yes there is some good to come from Baron Corbin being champion.
The main reason is it'll give us a break from seeing the same contenders for the championship. No offense to Seth Rollins, he's a good wrestler and he's doing a good job of representing RAW. However, his championship run can't last too long.
While it's being teased that MITB winner Brock Lesnar will cash in on Rollins, I feel that a swerve could be coming. Corbin could be the one to end Seth's championship reign.
Baron Corbin as Universal Champion will be the change that fans have been calling for. For the past few years, the red brand has mostly had Lesnar, Rollins, and Roman Reigns in the title picture. Fans have wanted the red brand to include new contenders for the championship.
Corbin would be the first step in changing up the main event and title scene. His championship win will offer fresh matches and a new string of opponents for the belt.
While a possible Universal Championship win would be beneficial for Corbin and RAW, there is one downside.
As I stated earlier, Corbin has become one of the most hated stars on the main roster. It's not his fault, it's just the booking. Corbin is a good wrestler and an excellent speaker, who can get heel heat from the crowd. But WWE constant push of Corbin has become overkill.
Seeing Corbin hog a majority of RAW's screen time has caused crowds to turn on the wrestler. If Corbin does win the Universal Championship, it may do more damage to him and the company's reputation.
Baron Corbin as RAW's top champion has its pros and cons, the question now is whether WWE is ready to push him as their Universal Champion.