Chairshot Wrestling News Shuffle: Eli Drake, NJPW/AEW, Mickie James Injury And More! (6/5/2019)
News Involving Eli Drake, NJPW/AEW, Mickie James Injury And More!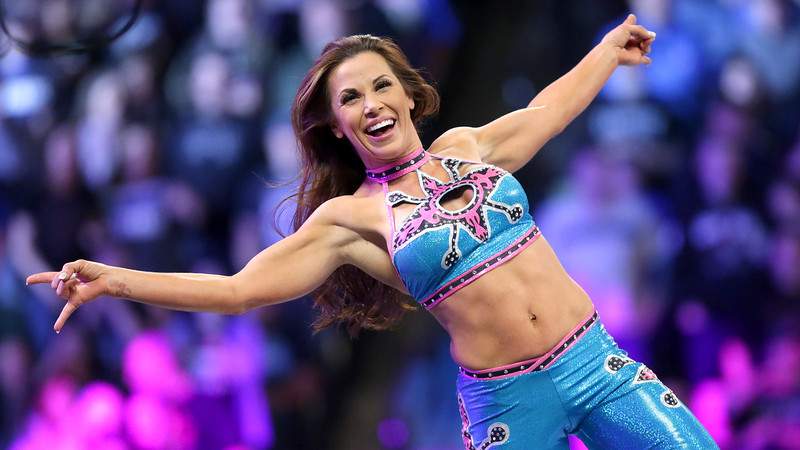 News here! Eli Drake, NJPW/AEW, Mickie James Injury And More!
Eli Drake A Free Agent
Former Impact Wrestling Champion, Eli Drake, announced on Twitter today that he is a free agent.
Bookelidrake@Gmail.com #EliDrake #BreakingNews pic.twitter.com/d4UGGRrUAh

— Eli Drake (@TheEliDrake) June 4, 2019
Jason's Take
Drake is a talented wrestler, so i would have to assume that either WWE/NXT or AEW would be interested in adding his talents to their roster.
NJPW Explains Why They Aren't Working With AEW
Since the formation of AEW,  there has been the discussion which promotions AEW would have a talent exchange with. Being a large amount of AEW's top talent was formerly in NJPW, the though by many was the two companies would form a working agreement. However, that has yet to happen. NJPW General Manager, Michael Craven, sat down with Sports Illustrated recently, and discussed why the two companies are not working together.
"Loyalty is a big virtue, especially in Japanese culture. Loyalty to our partners is of utmost importance to us as we continue to foster the premiere network of wrestling talent in the world. We wish everybody at All Elite Wrestling nothing but the best in their ongoing endeavors, though we must stress we have no working arrangement at this time. Again, we think our partners seek and deserve loyalty and an appropriate amount of care. We want our relationships to be mutually beneficial over the long haul, rather than just thinking in the moment."
Jason's Take
NJPW seems determined to make a footprint in America, without the help of other promotions. However, given time, it would be logical for the two promotions to work together.
Mickie James Dealing With Injury ?
According to F4WOnline.com, Mickie James is reportedly dealing with a knee injury. James injured her knee at a live event this past Saturday in Waco, Texas. Currently, the extent and the time table for return is unknown.
Jason's Take
Here is hoping for a speedy recovery for James. She adds well needed depth to the women's division, and can still go with the best of them.
WWE Changes Names Of 5 NXT Stars
WWE has been big on changing names of some its wrestlers, and NXT is no exception. The company changed names of 5 of the stars in NXT. The name changes are:
Adrian Jaoude is now Arturo Ruas.
Trevor Lee (Former Impact star) is now known as Cameron Grimes.
Jessie Elaban will be known as Jessi Kamea.
Luke Menzies has been renamed Ridge Holland.
Eric Bugenhagen's new name will be Rik Bugez.
Jason's Take
Well, at least it wasn't from War Raiders to Viking Raiders, to whatever the hell they are called this well