Chairshot Wrestling News Shuffle: Goldberg, Undertaker, NXT Contracts, RAW Preview and More! (6/10/2019)
News Involving Goldberg, Undertaker, NXT Contracts, RAW Preview and More!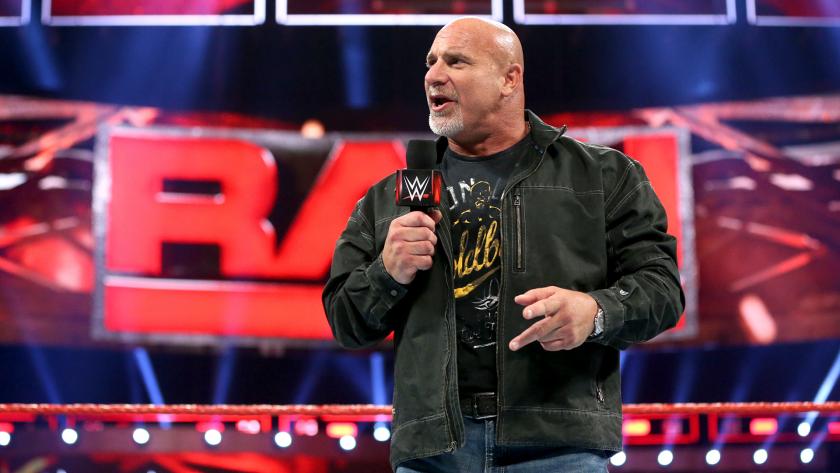 News here! News involving Goldberg, Undertaker, NXT Contracts, RAW Preview and More!
Goldberg/Undertaker Fiasco
Many who watched Super ShowDown on Friday had the (dis)pleasure of watching Goldberg take on the Undertaker. Many of you also may have saw the various botches that occurred throughout the match up. According to Wrestling Observer radio, Goldberg legitimately suffered a concussion during the match after running into the middle turnbuckle and slicing his head open. After the match, Goldberg would collapse ringside. Wrestlers and fans alike were very critical of the matchup, including Matt Riddle.
I love Pro Wrestling so much and that's why I get mad at certain people because they're unsafe, dangerous and a liability to everyone else, I've worked hard to get where I am and this is only the beginning!
PS @undertaker is a stallion and is a true legend pic.twitter.com/WotacyNOre

— matthew riddle (@SuperKingofBros) June 8, 2019
Jason's Take
If you haven't yet watched the match, don't. While many blame Goldberg for the poor match, there was also a spot where Undertaker tombstoned Goldberg directly on his head. Both of these men were two of the biggest legends in the 90's and early 2000's, but honestly it is time to let both wrestlers retire, or put them in an ambassador role. Goldberg does have a history of injuring wrestlers, and Undertaker has a history of wrestling like a 90 year old man. Both men are tarnishing their legacies.
Vince McMahon Sees The Light?
Wrestlers and fans have all been critical of Vince McMahon. Whether it's storylines that make absolutely no sense, or changes to scripts for RAW during the show. Most recently, Jon Moxley aired his grievances with the company on the Talk Is Jericho Podcast. In the latest edition of the Wrestling Observer Newsletter, Dave Meltzer reported that other wrestlers backstage feel the same way as Moxley. While there are some backstage who do not care for him personally, they feel he hit the nail on the head with his comments. One of the interesting things Meltzer stated was that even Vince McMahon himself realizes there needs to be change.
Jason's Take
Not the best reporting from Meltzer. Obviously, wrestlers are upset with the way things are occurring in WWE, with all the various reports of wrestlers wanting their releases, or speaking out against the company. Does Vince McMahon actually realize things need to be changed and if so, what does he do to fix it ? Can it be fixed at all ?
Wrestlers Unhappy About Saudi Arabia Trip
The last two shows WWE has done in Saudi Arabia have caused mixed feelings for many that are in the company. Daniel Bryan had chosen not to go on either trip, and Kevin Owens pulled out of Super ShowDown. According to Meltzer, feelings are mixed regarding this most recent trip.
"From what I've heard, I know there were people who went there who had a good time. One person told me they had a good time and they were happy and a couple of others were just like 'this really sucked.' Basically, most of the people knew they shouldn't have gone."
Jason's Take
More A+ reporting from Dave Meltzer. Of course some wrestlers will be happy with the trip, and some wont. Regardless, WWE is getting paid a lot of money for these shows, and Vince McMahon never seems to be one who can turn down a buck or two.
News On RAW
WWE.com has posted a preview on Monday's RAW, as we are on the road to Stomping Grounds.
– What's next for Seth Rollins after stopping Brock Lesnar's cash-in attempt at Super ShowDown?
– Shane McMahon and Drew McIntyre will celebrate McMahon's win over Roman Reigns.
– United States Champion Samoa Joe will be the guest on Miz TV.
– The Revival will challenge Zack Ryder and Curt Hawkins for the Raw Tag Team Titles in a WrestleMania rematch.
– More WWE 24/7 Championship craziness and more
WWE Worried About NXT Stars Jumping Ship?
WWE has competition for it's stars services. According to Meltzer, the fear of AEW is real. Meltzer stated that contracts for NXT stars are now five years, which is a change from the three year contracts originally offered to NXT signees.
Jason's Take
This make's sense for the WWE, as they take the time and money to invest in building a talent. Rather than the talent leaving after three years when they start to become an established name, they will be locked in longer.
Chairshot Wrestling News Shuffle: Extreme Rules Match, Mysterio Update, Changes To Raw? and More! (6/25/2019)
News Involving Extreme Rules Match, Mysterio Update, Changes To Raw? and More!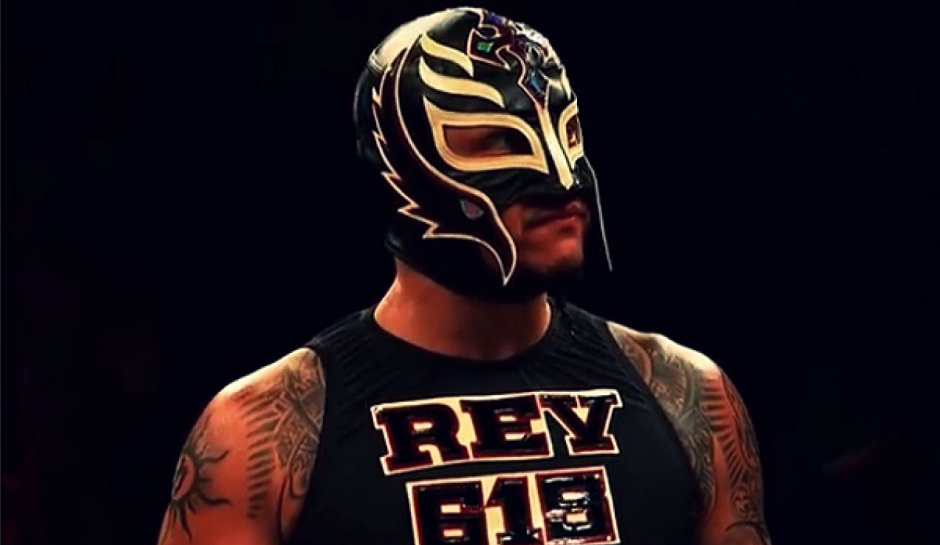 News here! News involving Extreme Rules Match, Mysterio Update, Changes To Raw? and More!


Winner Take All Match At Extreme Rules
To kick off Monday's RAW, an interesting matchup was announced for the upcoming Extreme Rules pay per view. Seth Rollins and Becky Lynch will team up to face Baron Corbin and Lacey Evans. The winners will claim both the Women's and Universal championships. The match will have a stipulation that if Rollins and Lynch win then Corbin and Evans can never get another match again with them.
Jason's Take
This is an interesting matchup. Essentially, a partner losing costs their team their respective titles, so there could be plenty of opportunity for some type of swerve from WWE. I am actually intrigued about this match, and curious what direction the company will take with it.
Betting Odds On WWE Stars Jumping To AEW
Sports Betting Dime has released its betting odds on which WWE superstars are favored to jump to AEW. The current odds and superstars are:
Dolph Ziggler (+200)
Finn Balor (+275)
Shinsuke Nakamura (+300)
Luke Harper (+450)
Sasha Banks (+1000)
Rusev (+1000)
The Revival (+1000)
Jason's Take
Shinsuke is still in the midst of a long term deal, so he isn't going anywhere anytime soon, neither is Sasha Banks. You have to assume that AEW has a limited amount of potential roster openings for current WWE stars, and I would guess there would be a long thought process internally about who they would be interested in. Maria and Mike, and Mojo Rawley recently re-signed with WWE, when one could say they would be favored to jump ship. It all comes down to money. Yes, Rawley, Mike and Maria aren't probably used to their potential, and they know that. But if WWE is going to pay them big money for an extension, of course they are going to take it. 99.9% of stars in WWE would most likely rather take the money than be a top name on the card in AEW. Jon Moxley seems to be the lone exception so far. It is fun to play fantasy booker, but if one were to listen to the rumors of which wrestler is leaving WWE, Dolph Ziggler would have been gone from the company at least a dozen times by now.
Rey Mysterio Injury Update
PWInsider has an update regarding Rey Mysterio's injury. It looks like Mysterio is targeted to return in July at the July 8th in Newark, NJ if he passes medical evaluations.
Jason's Take
This would be just in time for an angle/program for the SummerSlam pay per view. Perhaps a match with Samoa Joe?
New Structure To Matches On RAW And SmackDown?
With the sagging television ratings, WWE has tried to do various changes to the weekly program to generate ratings. One of the changes Vince McMahon is looking into making involves adding rounds to matches similar to boxing according to Bryan Alvarez and Wrestling Observer Radio. This is too allow matches to not occur during commercial breaks.
Jason's Take
Many long time, hardcore wrestling fans may remember the round system that was apart of the matches in the short lived AWF promotion in the mid 90's. It didn't work out to well for them, and I can't see it working for WWE. This seems like one of those attempted get rich quick schemes. It isn't going to draw ratings. The WWE match format has  been the same for over 50 years, don't change it.
Chairshot Wrestling News Shuffle: Lars Injured, ICW Champ Passes, UK WrestleMania and More! (6/21/19)
News Involving Lars Injury, ICW Champ Passing, UK WrestleMania and More!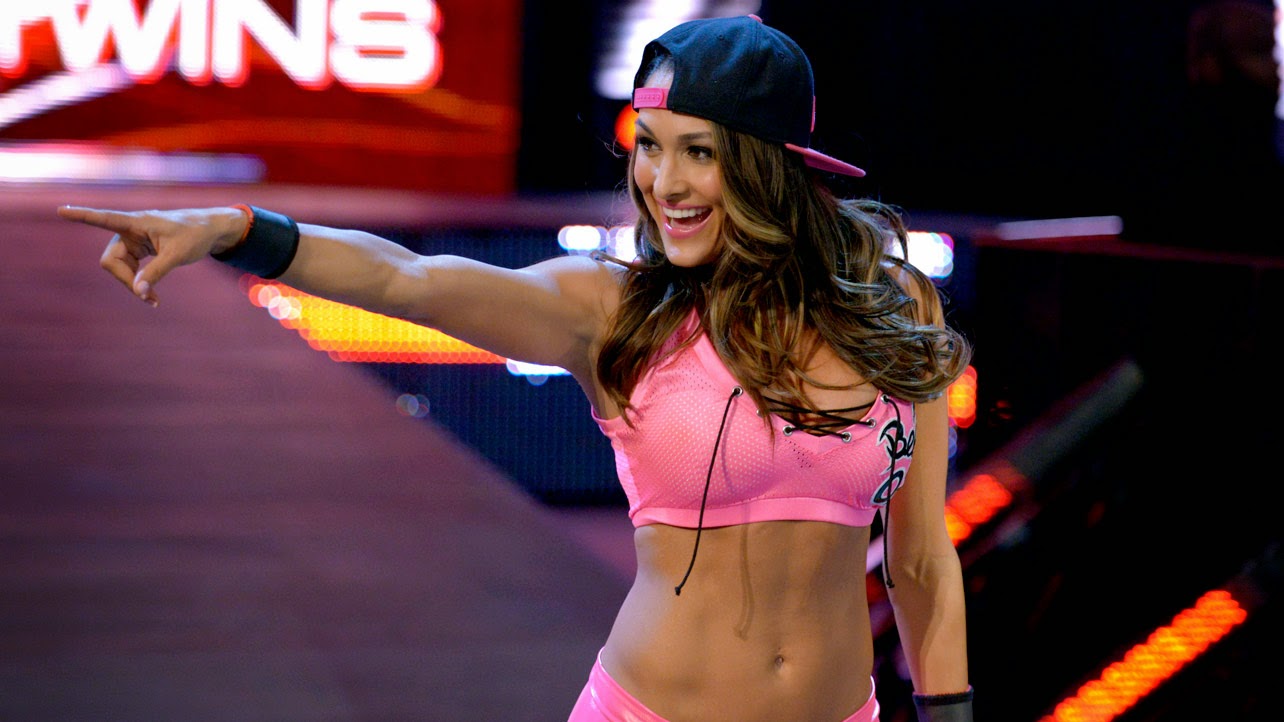 News here! Lars Injured, ICW Champ Passes, UK WrestleMania and More!


Lars Sullivan Injured
Last week, it had been widely reported that Lars Sullivan had suffered a knee injury. Dave Meltzer has reported that the injury is serious, and could keep Sullivan out 6 to 9 months.
Jason's Tale
Many say that this is karma. I won't say if I agree or not. Sullivan appeared to be in line for a big push, but, even with the injury, that could still be the case. The return timeline would put Sullivan on track for a return during WrestleMania season.
ICW Champion Passes Away
According to the official Twitter account of UK bases promotion ICW, ICW Champion, Adrian 'Lionheart' McCallum, has passed away at 36. No cause of death was revealed.
We are heartbroken to learn of the tragic death of ICW World Heavyweight Champion, Adrian 'Lionheart' McCallum. Adrian was a mainstay of ICW and British professional wrestling. Most importantly, he was our friend. His passing leaves a huge hole in the lives of those who knew him. pic.twitter.com/qmjnZTb5Lb

— ICW (@InsaneChampWres) June 19, 2019
Jason's Take
Another sad and early death in wrestling. Many of you may remember Lionheart as back in 2014 during a match with AJ Styles, his neck was broken in two places, and was thought to never walk, let alone wrestle, again,
Nikki Bella's In Ring Career Is Over
Wednesday evening, the Bella Twins made an appearance on the Tonight Show with Jimmy Fallon. Nikki Bella revealed that he in ring career is over due to a cyst on her brain.
"I really wanted to go back and fight for the tag titles. I've always had my neck issues and after neck surgery, it hasn't been ok. I feel like I needed to get that check up before we went back for the tag titles. I herniated the disc above where I had surgery. I had all this inflammation around the metal and I have a cyst on my brain."
Jason's Take
Regardless of what you think of them and their in ring ability, their contribution to the WWE Divas division and the the exposure they brought to it cannot be understated. Sending well wishes Nikki's way
WrestleMania Coming To A City Near You?
In an interesting note, WWE recently sent out a survey to fans to look at interest in a list of cities that could potentially host WrestleMania in the future. The list of cities include:
— Washington,DC
— Boston, MA
— Toronto, ON
— Mexico City, MX
— Phoenix-Glendale, AZ
— Houston, TX
— Los Angeles, CA
— New Orleans, LA
— Tampa, FL
— Seattle, WA
— San Diego, CA
— San Francisco-Santa Clara-San Jose, CA
— London, UK
— Indianapolis, IN
— Las Vegas, NV
— Miami, FL
— Chicago, IL
— Philadelphia, PA
— Atlanta, GA
— Orlando, FL
— Dallas-Fort Worth -Arlington, TX
— Jacksonville, FL
— San Antonio, TX
Jason's Take
It has long been rumored that the company has had interest in an international WrestleMania, so it isn't a surprise to see London on this list. I would expect that we will see a WrestleMania occur their soon.