Chairshot Wrestling News Shuffle: Jon Moxley/IWGP, Mickie James, Attitude Era Returns? and More! (6/7/19)
News Involving: Jon Moxley/IWGP, Mickie James, Attitude Era Returns? and More! (6/7/19)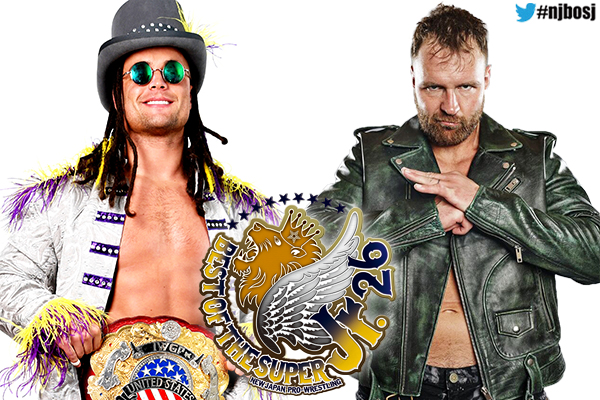 News here! Jon Moxley/IWGP, Mickie James, Attitude Era Returns? and More!
Moxley Wins IWGP US Title
Jon Moxley sure does get around. After his shocking debut for Double Or Nothing, Moxley had a match scheduled with Juice Robinson for the IWGP US Championship. After delivering the Death Rider finisher, Moxley was able to capture the championship. With the win, Moxley becomes the first person who has held both the WWE and IWGP US Championships. You we be able to see this match in full tonight (Friday) on AXS TV at 8 pm est.
View this post on Instagram
Jason's Take
I know this is old news to many of you, and I apologize for not getting this in a news shuffle quicker. Regardless, it looks like wrestlers signed to AEW aren't exclusively tied to the company. In Wednesday's shuffle, I discussed the interview NJPW's General Manager, Michael Craven, gave with Sports Illustrated in which he discussed the reason why NJPW did not have a working agreement with AEW. I don't know how much I am willing to believe that. I would imagine that some of AEW's signed talent heading to Japan is probably in good faith in hopes of working towards a talent exchange.
Mickie James To Undergo Surgery
Also in Wednesday's shuffle, I discussed the news of Mickie James suffering an injury at live event in Texas. It turns out the injury is serious, and she will undergo surgery to repair a torn ACL. There has yet to be a time table set for her return.
Jason's Take
Here is hoping for a speedy recovery for James. She still has a lot that she can offer to the wrestling business. In fact, I could see her transitioning to a training role at some point.
Women's Match To Take Place At Super ShowDown ?
According to Pro Wrestling Sheet, the WWE is working with the Saudi General Sports Authority in hopes to have a women's match occur between Alexa Bliss and Natalya at today's Super ShowDown event. Both women made the flight to Jeddah, Saudi Arabia.
Jason's Take
This will be interesting to see if this match actually occurs. WWE, and wrestling in general, has always seemed to be entertainment that helps break down social barriers.
Attitude Era To Return?
Since the dawn of the PG Era of WWE, many fans have longed for the return of the Attitude Era. The Attitude Era is arguably the most successful time period for WWE in the company's history. With WWE being a public traded company, and having millions of dollars on the line with partners/sponsors, it has always seemed unlikely. In a recent interview with TalkSPORT, Mick Foley threw out the idea of having an edgier third hour of RAW.
"The idea was 'why don't you try [having] a third hour.' It was like a giant albatross around your neck. The third hour is really difficult. I think it's an idea to have the third hour more unpredictable and more like the Attitude Era."
Jason's Take
It won't happen, but keep dreaming. In my opinion, the ratings have nothing to do with the company being in the PG era. The poor ratings have to due with incoherent creative ideas. The talent is there, the writers are not.
Goldberg's SmackDown Promo Unscripted?
Speaking of ratings and the attitude era, one of the the things that used to make WWE great was unscripted promos. Or, at least, promos with bullet points. It allowed a wrestler to grow in to their character, and it's something the WWE really misses the mark on today. With that in mind however, it appears the Goldberg's promo on SmackDown Tuesday, was unscripted according to Wrestling Observer Radio.
Jason's Take
A wrestler will never be able to grow into a character with scripted promos. While I understand there are a percentage of wrestlers on the roster who can't talk to save their lives, there are many that would be masterful at unscripted promos. Try it, see what happens. Ratings can't get any worse then what they are now.
Chairshot Wrestling News Shuffle: Brooke Injured, Tag Teams In AEW, EC3 Unhappy and More! (6/19/2019)
News Involving: Brooke Injury, Tag Teams In AEW, EC3 Unhappy and More!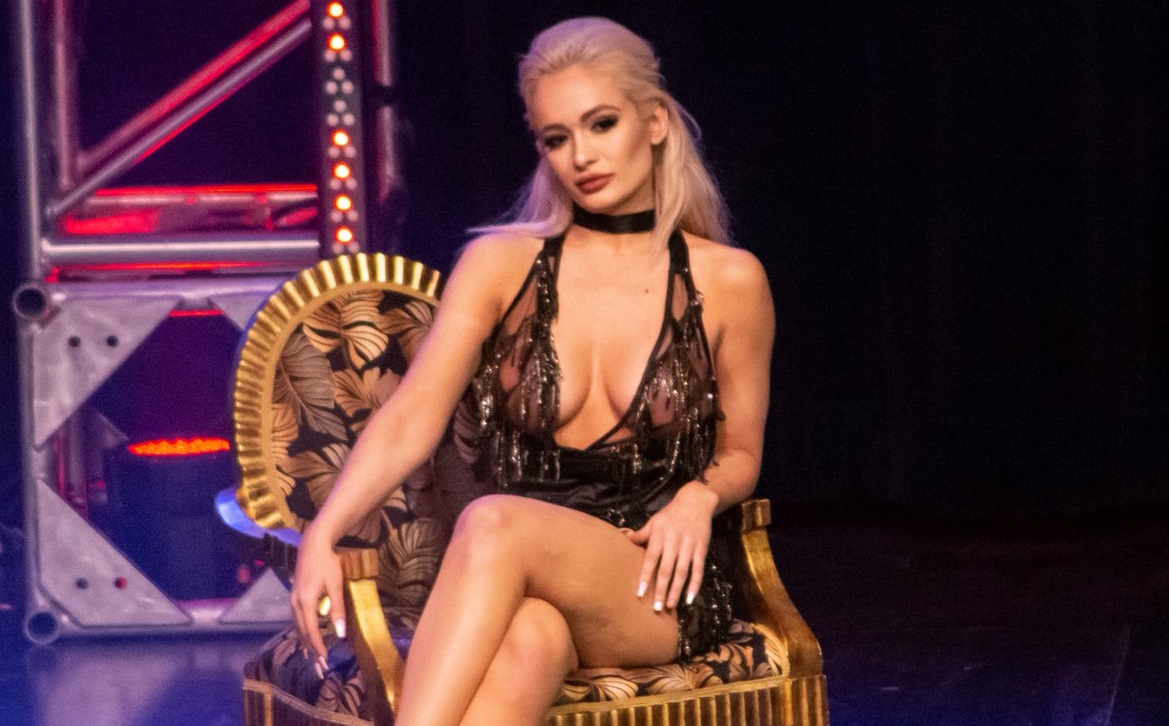 News here! Brooke Injured, Tag Teams In AEW, EC3 Unhappy and More!


Scarlett Bordeaux Released
One of the bright spots on Impact has been Scarlett Bordeaux. However, she is no longer a part of Impact as the company announced today that she has been released. Reportedly, Scarlett had asked for her release a month ago due to unhappiness regarding her pay.
IMPACT Wrestling confirms that it has released Scarlett Bordeaux from her commitments to IMPACT. We wish her every success in her future endeavours.

— IMPACT (@IMPACTWRESTLING) June 18, 2019
Jason's Take
I think Impact really dropped the ball with her by not having her be a part of the knockouts division. While I get the fact she is attractive, she also is a very talented wrestler. In the ever present battle for talent between WWE and AEW, I am sure Scarlett will come out a winner.
Tag Team Division In AEW?
One of the many complaints fans and media have had with the weekly WWE product is the lack of focus in the tag team division. On Tuesday, Tony Kahn appeared on the Steven Austin Show podcast and had the following to say about the tag team division in AEW:
"We're super focused on it. One of the things we're going to be focused on and something we're going to do is establish a great tag team division. When we launch our weekly television show in the fall, we're going to be doing a tag team tournament that's going to have some of the greatest tag team matches ever on TV. We're going to be starting that, it's going to be one of the main focuses of our TV. There's going to be team's competing to get a first-round bye in that tournament, which is a big deal. And we've got some of the best tag teams in all of wrestling competing for our tag team championship coming up in the fall."
Jason's Take
If AEW is trying to do the opposite of what the competition is doing, than focusing on the tag team division is the way to go. Having it a part of weekly television will also be good for ratings, as many fans miss the days of a solid tag team division.
EC3 Unhappy In WWE?
Fans felt that EC3 was destined for big things in WWE, especially after picking up a victory against Dean Ambrose earlier this year. However, since then, the company really hasn't seemed to have much creatively for EC3. It appears that after Monday's segment with Baron Corbin and the New Day, EC3 has become frustrated.
Every time I make you laugh, I suffer more inside. https://t.co/CzHbw53oYj

— ecIII (@therealec3) June 18, 2019
Jason's Take
To me this feels like another instance of WWE not knowing how to properly push an NXT star after they call them up to the main roster. He can talk, he has the look, and he can wrestle, so I really don't understand where the disconnect is here with WWE.
Dana Brooke Injured?
In news that has been making its way across various outlets, Dana Brooke appeared to be injured during a Main Event taping before RAW when taking on Sarah Logan. Brooke was busted open during the match, and the match was promptly stopped by the referee.  Video is below, but be aware, it is a bit gruesome.
— alex (@zaternn) June 17, 2019
Jason's Take
Brooke is another talent that I feel the company really hasn't done anything with since they brought her up from NXT. Many have commented that she has been working hard, putting in the extra time to become a better in ring performer. Here is hoping for a speedy recovery.
DeMarco's WWE Raw Rating Analysis (6/17/19): Raw Finishes #1, #2, & #4
What rating did the go-home Raw for Stomping Grounds deliver?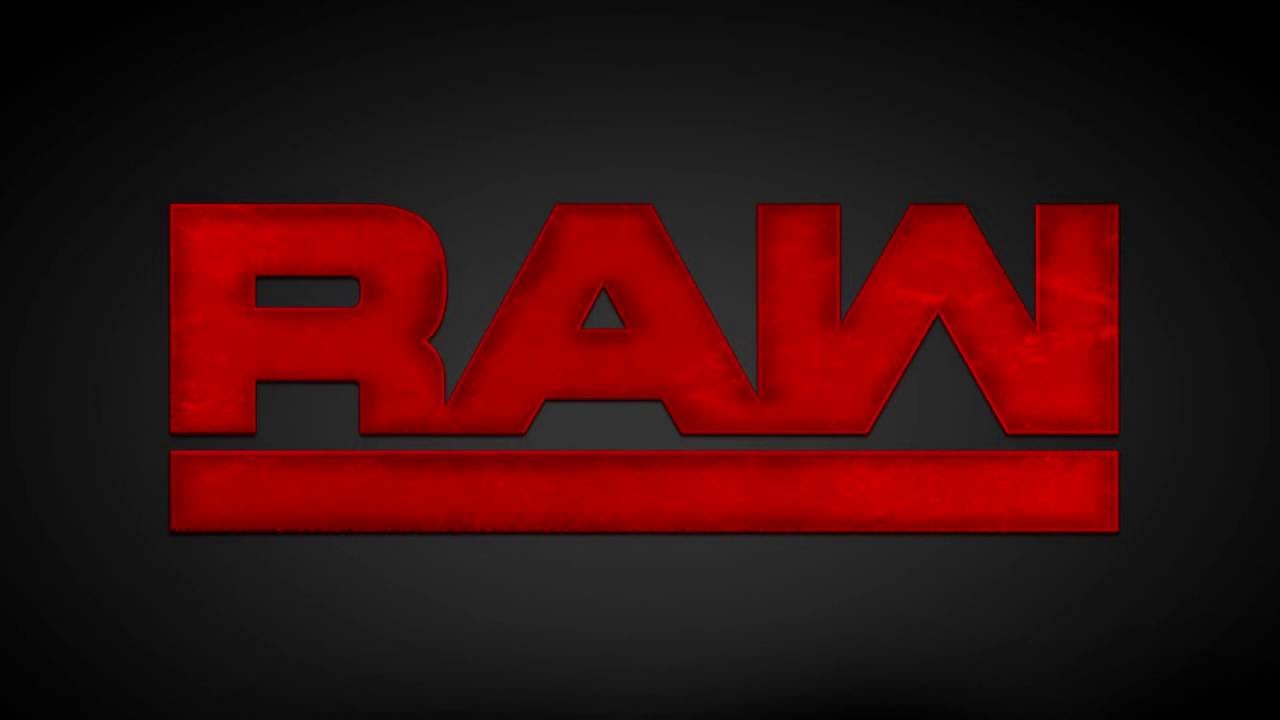 Greg DeMarco chimes in with your WWE Raw Rating Analysis for the June 17th episode, the last Raw before Stomping Grounds!
The WWE Raw Rating is in for the June 17 edition, and it's another tale of WWE dominating everyone not named NBA:
Hour 1: 2.235 million viewers, .74 rating in the important 18-49 demographic (#1 ranked hour)
Hour 2: 2.303 million, .71 in the 18-49 demo (#2 ranked hour)
Hour 3: 2.078 million, .67 in the 18-49 demo (#4 ranked hour)

7% drop in viewership from Hour 1 (8 PM) to Hour 3 (10 PM); -157k viewers
For comparison, here are ratings from last week:
Hour 1: 2.380 million viewers, .75 rating in the important 18-49 demographic (#1 ranked hour)
Hour 2: 2.086 million, .65 in the 18-49 demo (#3 ranked hour)
Hour 3: 1.909 million, .59 in the 18-49 demo (#4 ranked hour)

19% drop in viewership from Hour 1 (8 PM) to Hour 3 (10 PM); -471k viewers
(Available via ShowbuzzDaily)
But what does the WWE Raw Rating really mean, Greg?
So another interesting week for WWE Raw ratings. The show averaged more viewers this week, and had two hours higher in the Top 5, but is being spun as a worse rating around the internet. the ratings improved, the viewership drop from Hour 1 to Hour 3 improved, and Raw continued to deal with a really difficult summer.
One thing we can't ignore is the impact of two major network shows on WWE, as The Bachelorette drew big numbers for ABC, and American Ninja Warrior did the same for NBC. Both aired from 8 PM – 10 PM, the first two hours of Raw. One is a reality show, and the other is a sports-reality show, both targeting an audience similar to Raw (whose audience isn't–no matter how hard y'all try–wrestling fans).
This was a go-home Raw for Stomping Grounds, but it's for a PPV that many aren't at all excited about. One problem we don't discuss enough is the over-saturation of the WWE product. It's all-WWE, all-the-time, 52 weeks a year. That is another challenge facing WWE that can't be overlooked. We will have YouTube numbers tomorrow as usual!
---
Elisa looks great in her Chairshot gear.
You can, too!
Be like Elisa and get yours at:
https://www.prowrestlingtees.com/related/thechairshot.html