Chairshot Wrestling News Shuffle: WWE To Stream Evovle, Rollins On Moxley, Mahal Re-Signs and More! (6/27/19)
News Involving: WWE To Steam Evovle, Rollins On Moxley, Mahal Re-Signs and More!
News Here! WWE To Steam Evovle, Rollins On Moxley, Mahal Re-Signs and More!


Another WWE Re-Signing
There has been much speculation that many wrestlers inside of WWE are unhappy, and plan to leave the company when their contracts expire. However, over the last week, WWE has re-signed Mike and Maria Kanellis to long term deals. You can now add Jinder Mahal to that list as well. According to Pro Wrestling Sheet, Mahal has signed a 5 year deal with the company.
Jason's Take
Not every wrestler on WWE's roster is going to jump to AEW. There just isn't going to be enough room on the AEW roster. However, WWE is spending big money to keep some of it's mid carders from jumping ship. So, if there is an indirect benefit of AEW, it's that wrestlers in other companies are getting paid good money to stay.
Seth Rollins Unhappy With Moxley?
Seth Rollins has been setting the Internet on fire lately with some of his comments. Whether it's calling WWE the best wrestling on the planet (read more on my thoughts about that here) or his Twitter feud with Will Ospreay. Rollins recently appeared on the Sports Illustrated Media podcast and discussed Jon Moxley's recent comments regarding WWE.
"Ambrose can do what he wants. He's a big boy. He's got his big boy pants on, he can go out there and say whatever he wants, but the bottom line is not everyone is equipped to handle the riggers of the WWE and the schedule and how it affects you mentally and emotionally. Ambrose gave everything he had to the company for the entire time he was here. He put his heart and soul into the travel and the schedule and the injuries and the work in the ring and all that stuff, but at the end of the day, he took his ball and he went home or he went elsewhere, at least. I think it's a little presumptuous of him to get on a podcast and talk down about the company that gave him such opportunities, and he referenced some of those, he did talk about how he was thankful for the time he spent here and the fact that he was able to learn, meet his wife and all that good stuff. Like I said, I love the guy. I love him, I'll always love him, but at the end of the day, we share differing perspectives about what we want out of life and where we're at in our own lives."
Jason's Take
Not to put words into Rollins mouth, but it almost feels like he is saying he is more of an adult in his life, making money, putting it away for a rainy day. And perhaps that Moxley hasn't reached a point of responsibility in his career. Just my thought.
WWE To Broadcast Evolve Event
WWE has announced that it will be streaming Evovle's 10th Anniversary event on the WWE Network on July 13th. That also happens to be the same night AEW will be hosting their Fight For The Fallen Event. Kenny Omega issued two Tweets today with his thoughts on WWE broadcasting the event. His first Tweet (that has since been deleted) stated:
"If lining your pockets with blood money is okay, then what's wrong with trying to undermine a charity show for victims of gun violence?" Omega wrote in a since deleted Tweet. "I hear that healthy competition is supposed to be a good thing and yet I can't help but feel like I'm gonna be sick."
His second:
I've said my piece and it opened the door to a very toxic environment. It wasn't a message to fans, or the boys, just the decision makers. I wish everyone wrestling on any show that day all the best. That is all.

— Kenny Omega (@KennyOmegamanX) June 26, 2019
Jason's Take
So…100's of wrestling promotions are running cards that night, are you going to Tweet about them to ? It's ok for Kenny, Cody, and The Young Bucks to act like keyboard warriors at shows or in interviews, but when the big, bad, bully that is WWE does something, they complain about it. NXT airs on Wednesday, which will also be the home of Wednesday Night Dynamite.  I understand the meaning of having the charity show, but I'm sure people will attend, and I am sure money will be raised. Why not Tweet at Evolve directly? The war is on, we will see who lasts.
Chairshot Wrestling News Shuffle: Jeff Hardy, RAW Reunion, Paul Heyman and More! (7/15/19)
News Involving Jeff Hardy, RAW Reunion, Paul Heyman and More!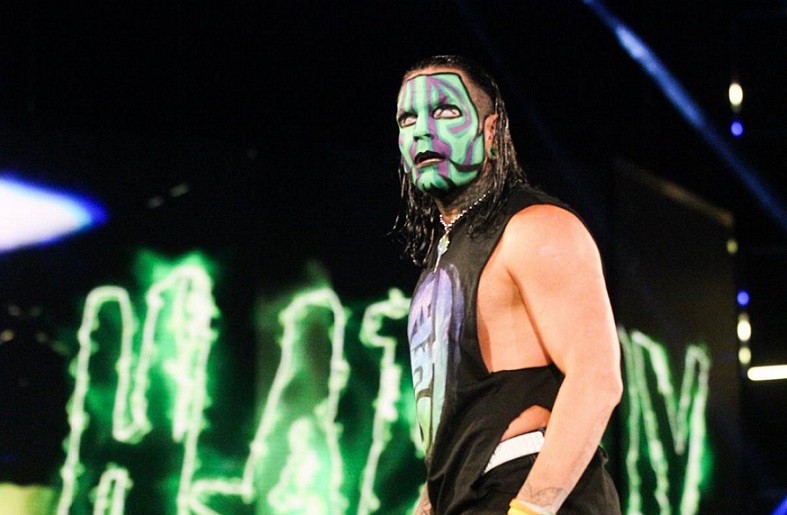 News here! Jeff Hardy, RAW Reunion, Paul Heyman and More!


Jeff Hardy Arrested
According to various news outlets this weekend, WWE star Jeff Hardy was arrested for public intoxication Saturday in South Carolina.Police said they received a report of an intoxicated person in Myrtle Beach about 11 a.m. Shortly after, authorities arrested Hardy without incident and charged him with public intoxication.Hardy posted a $153 bond and was released the same day.In a statement, WWE said, "Jeff Hardy is responsible for his own personal actions."
Jason's Take
Jeff Hardy's battles with substance abuse over the years have been well documented. After period of staying off the radar, Hardy has been in court twice over the past year for alcohol related issues. Here is hoping that Hardy can get things under control.
Huge RAW Planned For Next Week
During Sunday nights Extreme Rules pay per view, WWE aired a commercial for RAW Reunion that will take place on July 22nd. Some of the big names advertised include Hulk Hogan, Steve Austin, Scott Hall, Kevin Nash and Ric Flair.
It'll be the BIGGEST reunion in Monday Night #RAW HISTORY.

Don't miss #RAWReunion LIVE one week from tomorrow at 8/7c on @USA_Network! pic.twitter.com/ZrqEhxQmhR

— WWE (@WWE) July 14, 2019
Jason's Take
This seems like a reach for a quick ratings grab, but it is always cool to see the legends return. Potentially we could see some involvement from some of the legends for SummerSlam storylines ?
Paul Heyman Appears At EVOLVE Show
For those of you who didn't catch the EVOLVE 10th Anniversary show on the WWE Network Saturday night, you missed out on a hell of a show. You also missed out on an appearance from none other than Paul Heyman. Most wrestling fans know that Heyman mentored EVOLVE founder Gabe Sapolosky back in ECW.
"You're going to watch this match, and you're going to say to yourselves 'that was the moment we all knew that this industry is going to EVOLVE.'"@HeymanHustle makes a surprise appearance at #EVOLVE131 ahead of the Winner Takes All Match between @austintheory1 and @RealJDDrake! pic.twitter.com/7ugS1xMr60

— WWE (@WWE) July 14, 2019
Jason's Take
Those of you have followed my daily news shuffles, and the random In This Corner articles I put together, know that I rarely follow the indie wrestling scene. However, I took in both the EVOLVE show and AEW Fight For The Fallen. I was extremely impressed with the talent in EVOLVE, and my hopes are that WWE continues to broadcast their shows on the WWE Network.
Enzo and Cass Done With ROH ?
During April's G1 Supercard Show at Madison Square Garden, fans were shocked to see Enzo and Cass jump the guard rail and started attacking ROH stars. Many felt initially that this may have been a shoot, but it appeared to be a work to lead to a potential appearance in ROH for the two. However, according to Dave Meltzer on the latest edition of Wrestling Observer Radio, it appears the relationship between the former WWE stars and ROH is over before it truly began. According to Meltzer, NJPW was unhappy as they were not notified before hand of their appearance, and the company has cut their loses with the two.
Jason's Take
It's Enzo and Cass. I mean, with what little I follow ROH, I can't really see the two of them fitting with the company long term. However, if you want a team to be a legit heel right out of the chute, you could have that with those two.
Chairshot Wrestling News Shuffle: Latest On Extreme Rules, SummerSlam Changes, Alexa Missing RAW and More! (7/12/19)
New Involving The Latest On Extreme Rules, SummerSlam Changes, Alexa Missing RAW and More!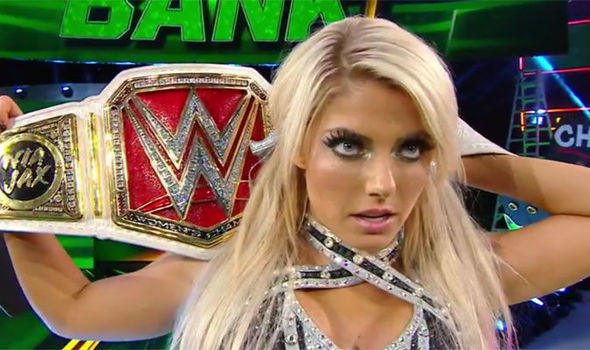 News Here! The Latest On Extreme Rules, SummerSlam Changes, Alexa Missing RAW and More!


Original RAW Main Event Plans
This past Monday's RAW featured the main even of Shane McMahon and Drew McIntyre taking on Roman Reigns and a partner of his opponents choosing. The mystery partner of Reigns was masked the entire match, and was eventually revealed to be Cedric Alexander. According to PWInsider, the decision to use McIntyre was not made until hours before the show. Original plans called for the company to use an extra or local indie wrestler. The report also notes that there will be storyline follow up for Cedric Alexander that will play out the next few weeks.
Jason's Take
Some people didn't care for the choice, but I think it makes sense with the changes that are occurring with the weekly shows. The company hasn't really done a lot with Alexander since his main roster call up, so my hope is that pairing him with Reigns helps establish him on the RAW roster.
SummerSlam Changes Coming ?
Speaking of changes to the WWE, the Twitter account of WrestleVotes Tweeted that any plans involving the SummerSlam card are subject to change this week with the Eric Bischoff and Paul Heyman officially starting in their new roles. WrestleVotes has been very accurate with rumors involving WWE in the past.
Was told recently that anything WWE had planned for SummerSlam in advance was all subject to change once Bischoff & Heyman fully start their roles this upcoming week. Good on Vince & Co to allow a legitimate clean start. No forced agendas off the jump. That's how it should be.

— WrestleVotes (@WrestleVotes) July 11, 2019
Jason's Take
The company had to finish up story lines before letting Heyman and Bischoff loose, so changes to the SummerSlam plans make sense. RAW and SmackDown have shown some improvement the past couple of weeks, so I am excited to see what changes will continue to occur.
Reason For Alexa Bliss RAW Abscence
The rumor mill was buzzing this week with Alexa Bliss and her absence from RAW. Dave Meltzer noted on the latest addition of Wrestling Observer radio that the reason she missed RAW, and the reason Nikki Cross was added to the match at Extreme Rules is that Alexa is suffering from a bad sinus infection.
"Alexa Bliss has a real bad sinus infection. Originally, they were not going to do the handicap match. The handicap match was a late change and everything that happened on TV on Monday and Tuesday with no Alexa Bliss was because of her sinus infection and they rewrote that whole storyline."
Jason's Take
I though things seemed out of sorts on RAW with Nikki Cross winning the beat the clock challenge. I am going to assume the plan is for Bayley to win at Extreme Rules, with Nikki and Alexa planting the seeds for a potential feud.
Extreme Rules Betting Odds
The Chairshot staff picks for the upcoming Extreme Rules pay per view will be up later this weekend, but if you are a betting person, the odds for the winners have been released.
Mixed Tag Team Winners Take All Extreme Rules Match:
Seth Rollins & Becky Lynch -400 vs. Baron Corbin & Lacey Evans +250
No Holds Barred Tag Team Match:
Roman Reigns & The Undertaker -400 vs. Drew McIntyre & Shane McMahon +250
WWE Title Match:
Kofi Kingston -350 vs. Samoa Joe +225
WWE SmackDown Women's Title Handicap Match:
Bayley -140 vs. Alexa Bliss & Nikki Cross EVEN
WWE Cruiserweight Title Match:
Drew Gulak -300 vs. Tony Nese +200
WWE SmackDown Tag Team Title Match:
Daniel Bryan & Rowan 5/8 vs. Heavy Machinery 7/4 vs. The New Day 3/1
WWE United States Title Match:
Ricochet -150 vs. AJ Styles +110
Last Man Standing Match
Braun Strowman -180 vs. Bobby Lashley +140
WWE SmackDown Tag Team Title Match:
The Revival -170 vs. The Usos +130
Singles Match:
Aleister Black -140 vs. Cesaro EVEN
Jason's Take
If the card plays out in the odds favor, there doesn't appear to be any real surprises with the outcomes.