Chris King: The 3 Best Scenarios For The New Bray Wyatt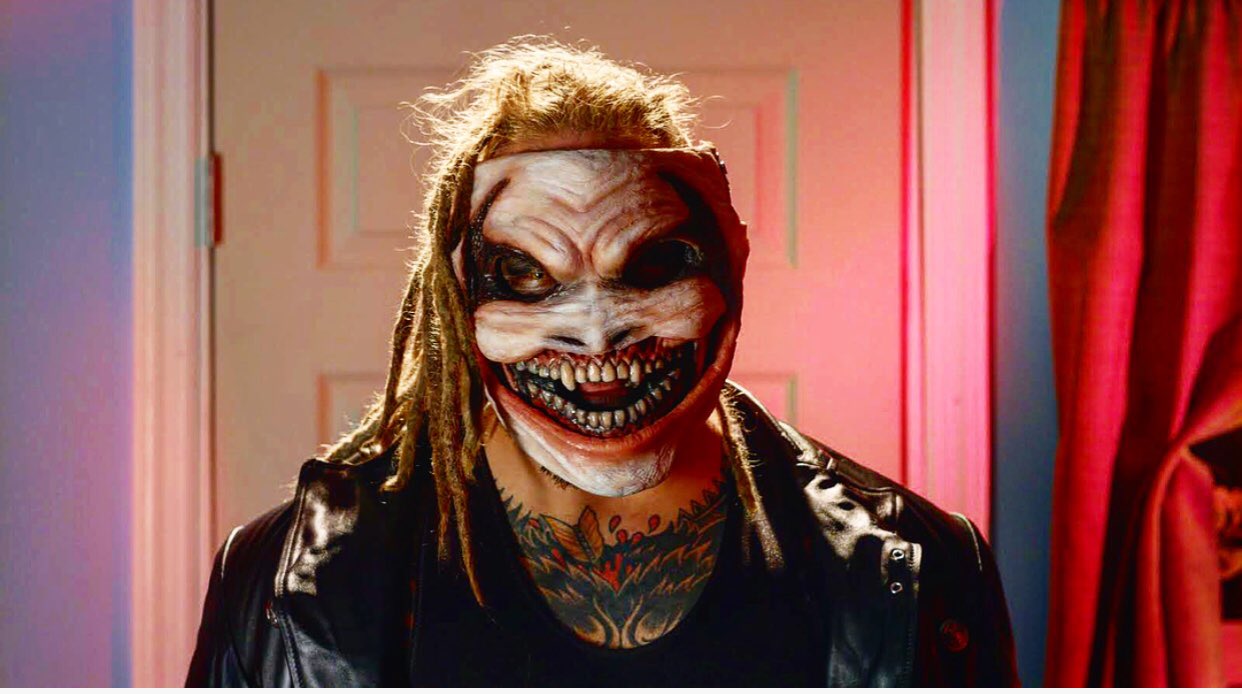 Chris King ponders the ways you can use Bray Wyatt once he makes his return to in-ring (or at least in-arena) competition for WWE.
Today we were given some exciting news about the next step in the enigma known as "The New Bray Wyatt". PWINSIDER announced that for the first time since the resurgence of Wyatt, he would be live at next weeks Monday Night Raw in Los Angeles, CA.
The happy, overjoyed and ever so creepy Mr. Rogers burst on our screens on April 23, 2019, after he was involved in a car accident in August 2018. Wyatt welcomed us into his "Firefly Funhouse" and we met his friends Abby the witch, Mercy the buzzard. The sight of him destroying a cardboard cutout of the "Eater of Worlds," the bad man and self-proclaimed loser was unsetting as it was reassuring WWE was finally giving him a fresh start.
As the weeks progressed so did the disturbing revelations; on May 27, 2019, Wyatt like a little kid on Christmas morning asked the WWE Universe if they wanted to see his "secret" and what's he's really been working on? Abby, Mercy, and the newest addition Rambling Rabbit covered their eyes in horror; the atmosphere changed, the vibe of this whole segment was drastically altered, and Wyatt morphed into "The Fiend". A terrifying monster with a Slipknot mask that even puts Finn Balor's Demon to shame. His voice was threatening and the phrase "let me in" has been sounded so scary until now.
With no indication that he will be live in the ring, this opens up a realm of infinite possibilities. The segments have worked as best as they can, and now is the perfect time to let the WWE Universe see him face-to-face. I will be sharing with you what I believe are the three best scenarios that can build Wyatt back up as an unstoppable force.
3. Bray Wyatt challenges Finn Balor for the Intercontinental Championship at Extreme Rules
Do you remember the horrible match we were supposed to see at 2017 TLC? Wyatt as his awful "Sister Abigail" alter-personality was set to face "The Demon," but the contest was scrapped due to illness. We instead were blessed with the "Outstanding" dream match between Balor and AJ Styles, both men who competed in NJPW before arriving in WWE.
Even though we saw "The Demon" end the feud at SummerSlam; ever since the unveiling of "The Fiend" I have been dying to see both alter-egos clash one more time. Someone needs to take the Intercontinental title off Balor, so can make the transition back to the main-event championship scene.
Ever since his severe shoulder injury hampered his Universal Championship title-reign to 44 hours, Balor has been criminally misused as mid-card level talent. Wyatt could be a great Intercontinental champion if given the correct booking, and intriguing storylines.
2. Bray Wyatt confronts Aleister Black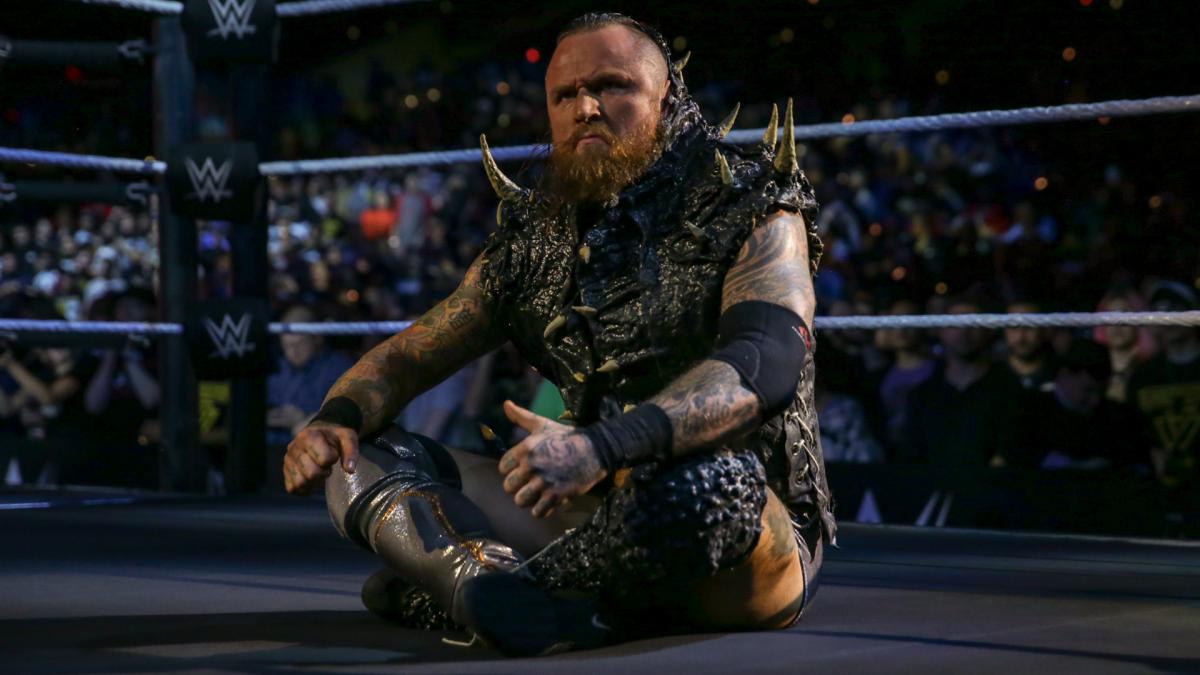 Aleister Black, a recent SmackDown Live draftee has been "begging anyone to knock on the door and fight him," as of now no one has stepped up. Black is an ominous individual; nobody really knows his motives, and everyone should be scared. In NXT he portrayed a babyface; making all his opponents "fade to black" all for the richest prize in the black and gold brand, the NXT Championship.
If Wyatt and Black confront each other; they will create tremendous magic inside and outside of the squared circle. Their promos would be straight fire, as would their matches. The only downfall is Wyatt will fall right back into the hole; he just recently emerged from, Black is not losing his first match on SmackDown Live!
1. Bray Wyatt challenges Kofi Kingston for the WWE Championship at Extreme Rules
In 2017, Cena celebrated his unprecedented sixteenth world heavyweight championship title reign after toppling AJ Styles at the Royal Rumble. He quickly lost the title to someone more deserving; Wyatt who had not held a singles championship since his arrival in 2015, the WWE Universe in unison chanted "YOU DESERVE IT" and you're damn right he did. Which is why I have to beg the question; why in the blue hell did WWE have Randy Orton a veteran who's already had his opportunities, defeat Wyatt in one of the most underwhelming WrestleMania matches??
I remember writing a prediction for the contest and I clearly said Orton will lose so Wyatt's talents aren't wasted again, and how wrong was I? Now is the time for Wyatt to jump right back into the WWE Championship scene; Ziggler will get his steel cage match at Stomping Grounds, but he's not taking the title. Which is going to leave Kofi wide open for a fresh challenger.
Now before you get upset, I'm not saying Kofi should immediately drop the title. I can see him holding it until the end of the year. But, by next year Wyatt needs to be WWE Champion, to repay him for the mistreatment in the past.
Tiffany's Takes: NXT UK (7-17-19)
Who will step up to face Imperium?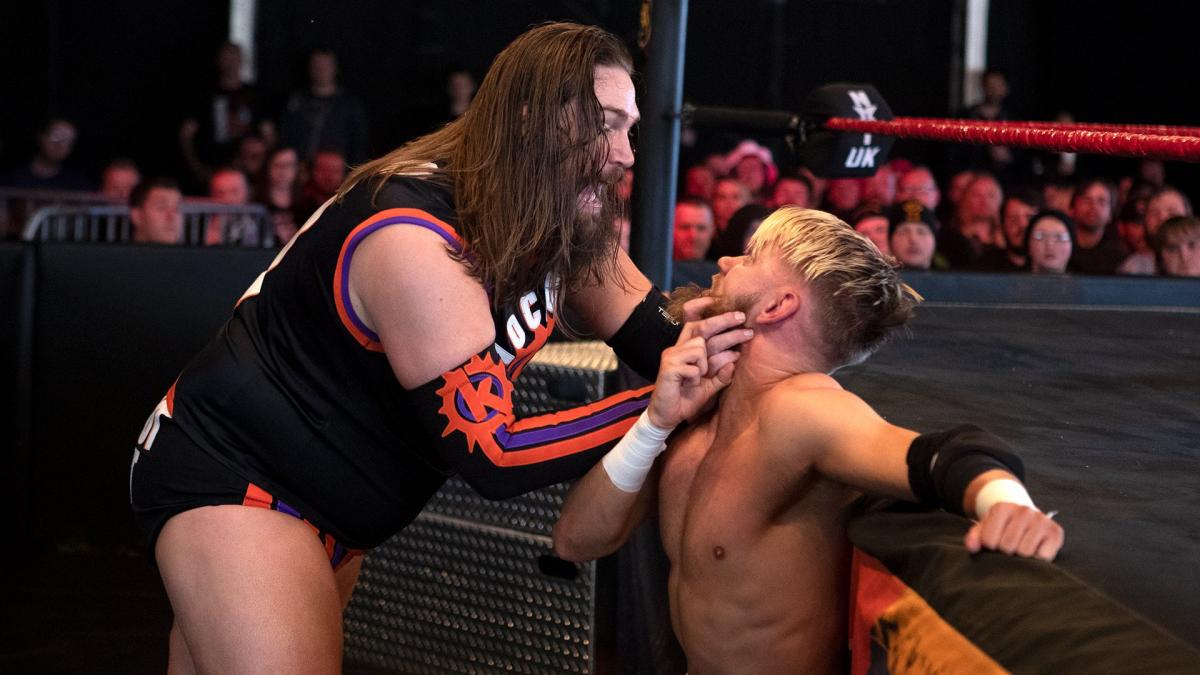 Who will step up to face Imperium?
I've said several times that I wasn't sold on the whole Imperium storyline because it sounds too much like World War II, but I will give them credit for being talented, even if they aren't my cup of tea. That said, I'm not thrilled that Tyson T-Bone and Saxon Huxley did have more of a match with them than that. I get wanting to build the team up but T-Bone and Huxley are capable of more.
I feel for Travis Banks. Going for the NXT UK Championship should've been a huge deal for him, but everyone knew he was going to lose, so there was no real drama to his championship shot. Hopefully, he'll bounce back and get another shot where he actually has a prayer of winning.
I've said numerous times that I love Xia Brookside and thinks she's a STAR in the making and it seems like WWE agrees with me. Yeah, Xia lost her match against Jinny, but it had more to do with Jazzy Gabert than Jinny's wrestling skills, which protects Brookside. I'm not sure what the endgame for this is because I don't picture Brookside beating Gabert clean, but we'll see.
Yeah, the Imperium storyline is sounding too much like World War II documentaries. Trent Seven vs WALTER sounds really interesting, but I'm not sold on this constant 'Get Seven to retire' stuff.
I'm really starting to get into this Kenny Williams/Noam Dar feud. It's still a little odd to me, but I like that Williams seems to be done playing around.
You gotta love Gallus for playing up how tough they are. I also love that the feud between them and the Wild Hunt isn't over. I wonder how long Mastiff's undefeated streak is going to last because he should've had a title shot by now.
I'm SUPER excited about Toni Storm vs Kay Lee Ray, but the way the feud is being written is confusing. I thought Storm and Ray weren't friends, now they're supposedly best friends but KLR has changed. I'm just a little puzzled. At least we know the match will happen at TakeOver: Cardiff, but the rest of this was confusing.
Well, the six-person tag virus has spread to NXT: UK according to Sid Scala. At least some of the competitors makes since, but I have no idea why Piper Niven is there, unless it's to start a feud with Gabert.
I'm not really into this Kassius Ohno/Mark Andrews feud. I just don't buy Andrews growing up watching Ohno, I just don't. I did enjoy this match, it's always fun to watch an arrogant heel look like an idiot, which is what happened to Ohno. I guess Ohno's job in NXT: UK is about the same as it was in NXT: Work with younger talent and get them over and look like an idiot in the process, which is cool, I guess. However, Mark Andrews has DEFINITELY been needing some oomph in his run since Flash Morgan Webster has disappeared. I don't think this feud will be done, but at least we got one good match out of it.
That's it for Tiffany's Belated NXT UK Takes! Stay tuned for NXT OG!
Andrew's G1 Climax 29 Ratings & Analysis: Night 5 A Block
KENTA, Lance Archer and Kazuchika Okada are setting the early A Block pace! Something's gotta give. Who comes out undefeated?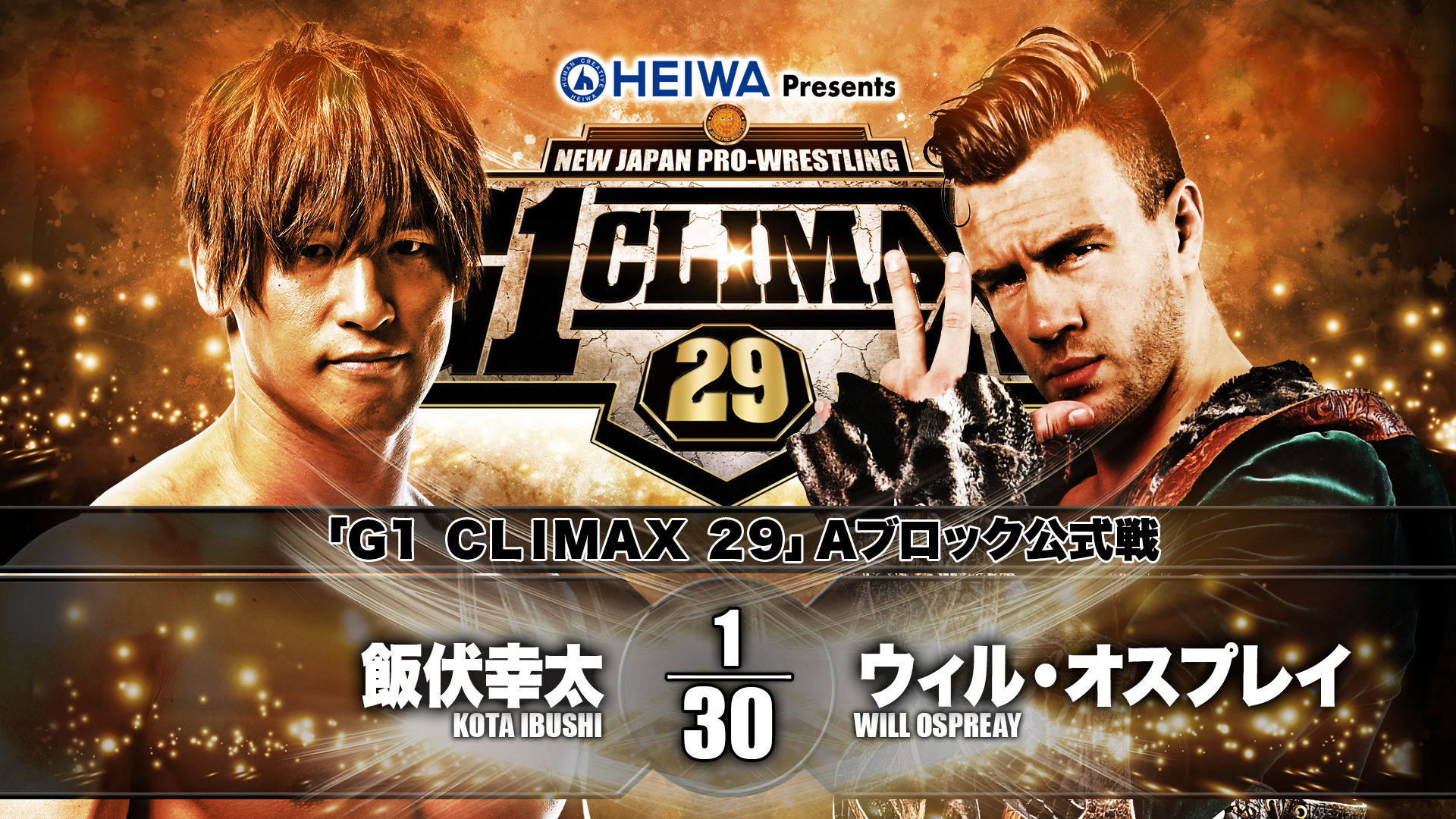 KENTA, Lance Archer and Kazuchika Okada are setting the early A Block pace! Something's gotta give. Who comes out undefeated?
Shmoxley in the opening tag team match means we should start off fun. Tanahashi and Sabre are in the battle of, well, someone needs to get at least a point out of that.
Then we've got Ospreay and Ibushi who are banged up but most likely still going to be psychopaths in the ring. Let's get ready for the carnage, I mean, no…I meant carnage.
Ratings:
Shota Umino & Jon Moxley vs Tomohiro Ishii & Yuya Uemura: Shooter wins via Fisherman Suplex Hold @5:45 – ***
Hirooki Goto, Jeff Cobb & YOSHI-HASHI vs Toa Henare, Yota Tsuji & Juice Robinson: YOSHI wins via Butterfly Lock @9:30 – ** 1/4
Tomoaki Honma, Ren Narita & Toru Yano vs Jay White, Chase Owens & Yujiro Takahashi: Owens wins via Package Piledriver @8:50 – ** 1/2
BUSHI, Tetsuya Naito & Shingo Takagi vs Taichi, Minoru Suzuki & Yoshinobu Kanemaru: Suzuki wins via Gotch Style Piledriver @8:35 – ** 1/2
A Block: KENTA vs Lance Archer: Kenta wins via Game Over @12:00 – *** 
A Block: SANADA vs EVIL: EVIL wins via Everything is Evil @18:10 – **** 1/4
A Block: Bad Luck Fale vs Kazuchika Okada: Okada wins via Double Legged Cradle @10:15 – ** 1/2
A Block: Zack Sabre Jr vs Hiroshi Tanahashi: Tanahashi wins via Triangle Counter Pin @13:55 – *** 3/4
A Block: Kota Ibushi vs Will Ospreay: Ibushi wins via Kamigoye Knee @27:15 – **** 3/4
Analysis:
Moxley and Ishii start off trying to kill one another. This is a great opener and the respective Young Lions have to pull their veteran off as to not incur a disqualification. The Young Lions then take the bulk of the match and Shota has definitely picked up a few mannerisms from Moxley that we slowly see him unlocking. This may be our evolution of Shooter, but for an opening match this was very fun and the fact Moxley and Ishii just want to fight added for a neat dynamic.
Juice and Cobb are both respectful Gaijin faces, so not a lot of heat for this match. Plus YOSHI-HASHI was in it, so I could've downed a few Valium and been more invested in staring at a wall. Pork Chop Sandwiches later, and YOSHI-HASHI wins with that awful Butterfly Lock. Great…I can now taste colors.
So Yano wanted to get him a piece of the Jay White on the down turn, but Jay tried to still play the calculating heel. Honma put in a bit of decent work but Narita was obviously the one sent out to eat the pin. Narita held his own against Yujiro and Chase, but Chase eventually stopped playing with his feud and hit the Package Piledriver to tie things up in a nice little bow.
Shingo took a hell of a beating in this match. Kanemaru played random interference and Taichi took Shingo to the woodshed. Naito also continued his distaste of Taichi and Suzuki while being a little protective of Shingo at points. Now being the unabashed fanboy of Shingo, yet also a subscriber to Holy Emperor weekly, I'm very torn about this whole thing. The match played up the G1 tensions and the LIJ vs Suzuki-Gun tensions very well, but my heart knows not which to root for.
Lance is a good foot taller than KENTA and that was the story of the first 75% of this match. Lance was shrugging off the strikes of our returning striker. KENTA was getting effectively crushed, until Lance pushed the anime comeback button and said "You're fucking Hideo! That's who you are! HIDEO!" – which prompted the anime comeback in KENTA. KENTA managed to even lift Lance for a few things, but relied heavily on the dropkicks and strikes. He couldn't quite pull off the Go 2 Sleep, so he went to his Crossface submission, Game Over. And boy howdy, it was game over! (I will see myself out after that)
EVIL and SANADA have this brotherly rivalry in LIJ. Being former 2 time IWGP Heavyweight Tag Champions, familiarity is obvious. SANADA starts off the match quickly and this is definitely a match of quick bursts when the one gets an advantage. I guess they are transitioning SANADA away from the Paradise Lock since this is the second match where he had it mostly on, but "something happened" and the opponent gets out of the move. We get a bunch of great back and forth, but something that continues to plague SANADA is his limited moveset when it gets down to crunch time. EVIL pulled out a plethora of tricks, including using the referee as an anchor for the Magic Killer. Whereas, SANADA sticks to Dragon Sleeper variants, into Skull End attempt or a Moonsault. With how over SANADA is, I really expect him to start getting more crunch time maneuvers. EVIL wins and quickly wants to bury the hatchet by extending the LIJ fist bump. SANADA bumps fists, and all is fine in our ungovernable world.
Fale tends to have Okada's number in tournaments, and he starts off by attacking him in the back and dragging him out. So we get a typical Bullet Club brawl with heel tactics and ref bumps, but Okada perseveres. Okada is able to lift Fale a few times, but can't hit the Rainmaker, and wins via the wrestling move he tends to fall back on, the Double Legged Cradle.
Well both Tanahashi and Sabre come into this match 0-2, so there's a level of desperation that both bring to the table. Sabre wrestled circles around Tanahashi, and Tanahashi just tried to keep up for most of the match. After countering the High Fly Flow, Sabre locks in a Triangle Arm Bar, but Tanahashi floats over for the bridging pin counter. The Ace finally has 2 points!
There have been well known injuries for both of these men, and they played into the story of the match well. Focusing on each other's injuries, calling back to their Wrestle Kingdom match and just a generally high energy and high impact match. Watching this match, you have to assume one of them will die with their style, but it is damn entertaining. Everyone expected this to be a great match and it delivered.
Overall Score: 8/10
Well we had a lot of good storylines and matches that mostly paid off. Lance Archer has been doing great work, Fale and Okada was at least somewhat entertaining and the cripple fight in the main event was fantastic. The inner faction turmoil was now squashed, so we can have a nice tournament while The Ace gets a few points over the petulant British child.
So great show, great entertainment, and generally a good time. I can only hope the B Block carries equal weight.
Block A Standings:
Kazuchika Okada: 3-0 (6 Points)
KENTA: 3-0 (6 Points)
Lance Archer: 2-1 (4 Points)
EVIL: 2-1 (4 Points)
SANADA: 1-2 (2 Points)
Hiroshi Tanahashi: 1-2 (2 Points)
Will Ospreay: 1-2 (2 Points)
Bad Luck Fale: 1-2 (2 Points)
Kota Ibushi: 1-2 (2 Points)
Zack Sabre Jr: 0-3 (0 Points)