Chris King ponders the ways you can use Bray Wyatt once he makes his return to in-ring (or at least in-arena) competition for WWE.
Today we were given some exciting news about the next step in the enigma known as "The New Bray Wyatt". PWINSIDER announced that for the first time since the resurgence of Wyatt, he would be live at next weeks Monday Night Raw in Los Angeles, CA.
The happy, overjoyed and ever so creepy Mr. Rogers burst on our screens on April 23, 2019, after he was involved in a car accident in August 2018. Wyatt welcomed us into his "Firefly Funhouse" and we met his friends Abby the witch, Mercy the buzzard. The sight of him destroying a cardboard cutout of the "Eater of Worlds," the bad man and self-proclaimed loser was unsetting as it was reassuring WWE was finally giving him a fresh start.
As the weeks progressed so did the disturbing revelations; on May 27, 2019, Wyatt like a little kid on Christmas morning asked the WWE Universe if they wanted to see his "secret" and what's he's really been working on? Abby, Mercy, and the newest addition Rambling Rabbit covered their eyes in horror; the atmosphere changed, the vibe of this whole segment was drastically altered, and Wyatt morphed into "The Fiend". A terrifying monster with a Slipknot mask that even puts Finn Balor's Demon to shame. His voice was threatening and the phrase "let me in" has been sounded so scary until now.
With no indication that he will be live in the ring, this opens up a realm of infinite possibilities. The segments have worked as best as they can, and now is the perfect time to let the WWE Universe see him face-to-face. I will be sharing with you what I believe are the three best scenarios that can build Wyatt back up as an unstoppable force.
3. Bray Wyatt challenges Finn Balor for the Intercontinental Championship at Extreme Rules
Do you remember the horrible match we were supposed to see at 2017 TLC? Wyatt as his awful "Sister Abigail" alter-personality was set to face "The Demon," but the contest was scrapped due to illness. We instead were blessed with the "Outstanding" dream match between Balor and AJ Styles, both men who competed in NJPW before arriving in WWE.
Even though we saw "The Demon" end the feud at SummerSlam; ever since the unveiling of "The Fiend" I have been dying to see both alter-egos clash one more time. Someone needs to take the Intercontinental title off Balor, so can make the transition back to the main-event championship scene.
Ever since his severe shoulder injury hampered his Universal Championship title-reign to 44 hours, Balor has been criminally misused as mid-card level talent. Wyatt could be a great Intercontinental champion if given the correct booking, and intriguing storylines.
2. Bray Wyatt confronts Aleister Black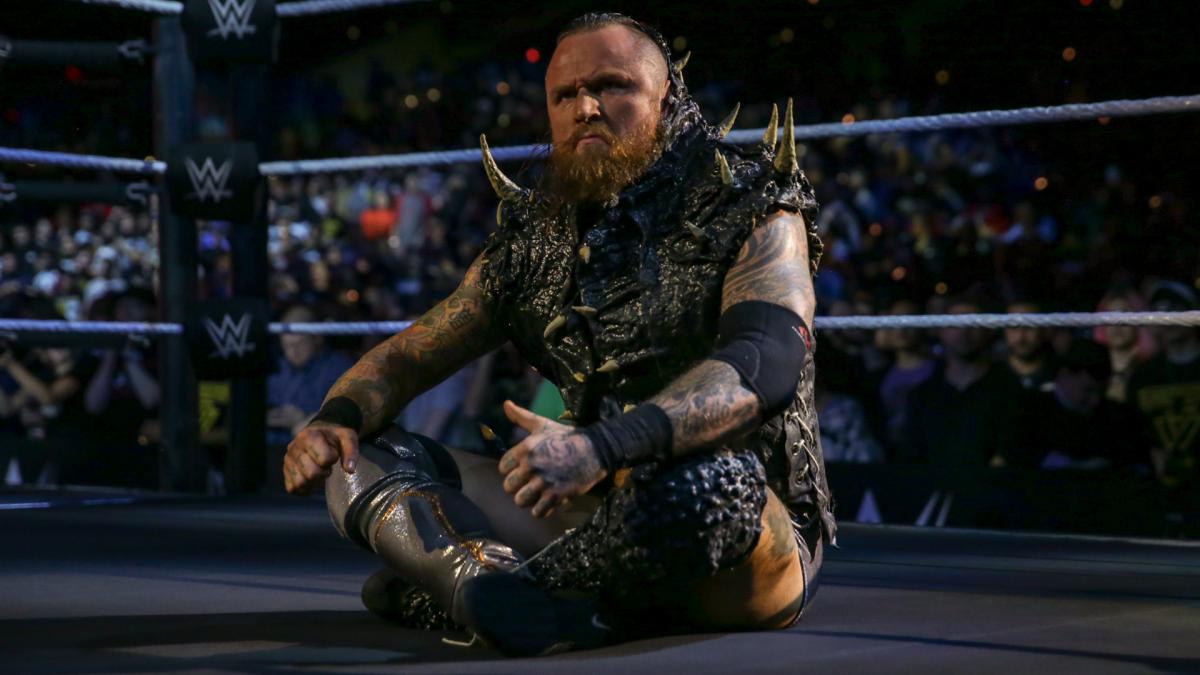 Aleister Black, a recent SmackDown Live draftee has been "begging anyone to knock on the door and fight him," as of now no one has stepped up. Black is an ominous individual; nobody really knows his motives, and everyone should be scared. In NXT he portrayed a babyface; making all his opponents "fade to black" all for the richest prize in the black and gold brand, the NXT Championship.
If Wyatt and Black confront each other; they will create tremendous magic inside and outside of the squared circle. Their promos would be straight fire, as would their matches. The only downfall is Wyatt will fall right back into the hole; he just recently emerged from, Black is not losing his first match on SmackDown Live!
1. Bray Wyatt challenges Kofi Kingston for the WWE Championship at Extreme Rules
In 2017, Cena celebrated his unprecedented sixteenth world heavyweight championship title reign after toppling AJ Styles at the Royal Rumble. He quickly lost the title to someone more deserving; Wyatt who had not held a singles championship since his arrival in 2015, the WWE Universe in unison chanted "YOU DESERVE IT" and you're damn right he did. Which is why I have to beg the question; why in the blue hell did WWE have Randy Orton a veteran who's already had his opportunities, defeat Wyatt in one of the most underwhelming WrestleMania matches??
I remember writing a prediction for the contest and I clearly said Orton will lose so Wyatt's talents aren't wasted again, and how wrong was I? Now is the time for Wyatt to jump right back into the WWE Championship scene; Ziggler will get his steel cage match at Stomping Grounds, but he's not taking the title. Which is going to leave Kofi wide open for a fresh challenger.
Now before you get upset, I'm not saying Kofi should immediately drop the title. I can see him holding it until the end of the year. But, by next year Wyatt needs to be WWE Champion, to repay him for the mistreatment in the past.