After his WWE Super ShowDown with The Undertaker wasn't well received, is there room for Goldberg to have more "proper sendoff" to end his career?
By now you've heard the troubling news that during Goldberg and The Undertaker's first-ever-match something went terribly awry; Goldberg smashed his head square into the ring-post, instantly he began bleeding profusely and was knocked out. What followed was extremely hard to watch; several signature maneuvers were horribly botched, and I was 100% concerned for both superstars's health and well-being. This is not what we hoped would occur, and this should not be the last image of Goldberg that we witness in WWE.
There was speculation that Undertaker was furious at Goldberg for his performance that appeared absurd to me; how could Undertaker a locker room leader held in such high respect get into a screaming match backstage? On top of that there was also rumblings about Vince McMahon the CEO of WWE, was fuming, and had to break things up between the legends. He apparently told both superstars they were finished wrestling careers were over.
Thankfully the rumors were quickly refuted by not only WWE officials who were in Saudi Arabia, and TalkSport's Alex McCarthy, and Mike Johnson on PWINSIDER.
Goldberg has admitted he was knocked out during his match with Undertaker at #WWESSD and that is why the final minutes were what they were.

Undertaker was angry with how the match went, but reports suggesting things got heated backstage with Goldberg aren't true, I'm told.

— Alex McCarthy (@AlexM_talkSPORT) June 8, 2019
Mike Johnson confirmed that after chatting with WWE officials he can confirm that after the bout Goldberg was too weak to muster up the energy to engage in a heated altercation.
Johnson said: "I have not heard one person with any legitimacy claim this as being true. In fact, when I asked about that rumor, it was quickly shot down by those who were actually in Saudi Arabia, so I tend to think that story is 100% fiction."
Goldberg the WCW veteran was last seen in the squared circle on the Post-Mania-Raw, twenty-four hours after dropping the Universal championship to Brock Lesnar. The WWE Universe gave him a standing ovation for his love for the business throughout his illustrious twenty-year pro wrestling career.
Goldberg has battled some of the biggest wrestlers in WWE; The Rock was his first feud after his arrival in 2003 at the Backlash pay per view, followed by his almost year-long rivalry with HHH and "Evolution" where he won the World Heavyweight championship. He finished his initial run in the company in 2004 in a "Battle of Behemoths" with Lesnar. In 2019, there are many new powerhouses since he left the company in 2004. Below I will be listing the 5 Potential Opponents for his final match in WWE.
5 Best-Suited Opponents For The Final Goldberg Match
5. Goldberg vs. Brock Lesnar
Brock Lesnar toppled Goldberg for-the-first-time in his WWE career at WrestleMania 33; after a humiliating loss at 2016 Survivor Series, in a "Shocking" one minute and twenty-seven seconds. This was Goldberg's first official match in WWE in twelve years; the two powerhouses have had a total of three encounters, they have manifested a buzz that surpassed all the other matches on the pay per view card. Despite the fact that Goldberg and Lesnar faced in each other only two years ago, it doesn't rule out the possibility that Goldberg won't come back for retribution. While this contest in the past has not been well-received by the WWE Universe, there's still a sliver of a chance these Titans' will go to war one final time.
With Lesnar as "The Beast in the Bank" his adversary could once again cost him the Universal or WWE Championship cash-in; reminiscent to 2004 No Way Out pay per view where Eddie Guerrero was challenging Lesnar for his WWE championship, and Goldberg (who had been given a front row ticket by Raw commissioner Stone Cold Steve Austin). He would then deliver a "Devastating" spear to cost Lesnar his championship, which led to their first clash at WrestleMania XX. Goldberg could cost Lesnar his opportunity and the two competitors could then revisit this hard-hitting personal rivalry.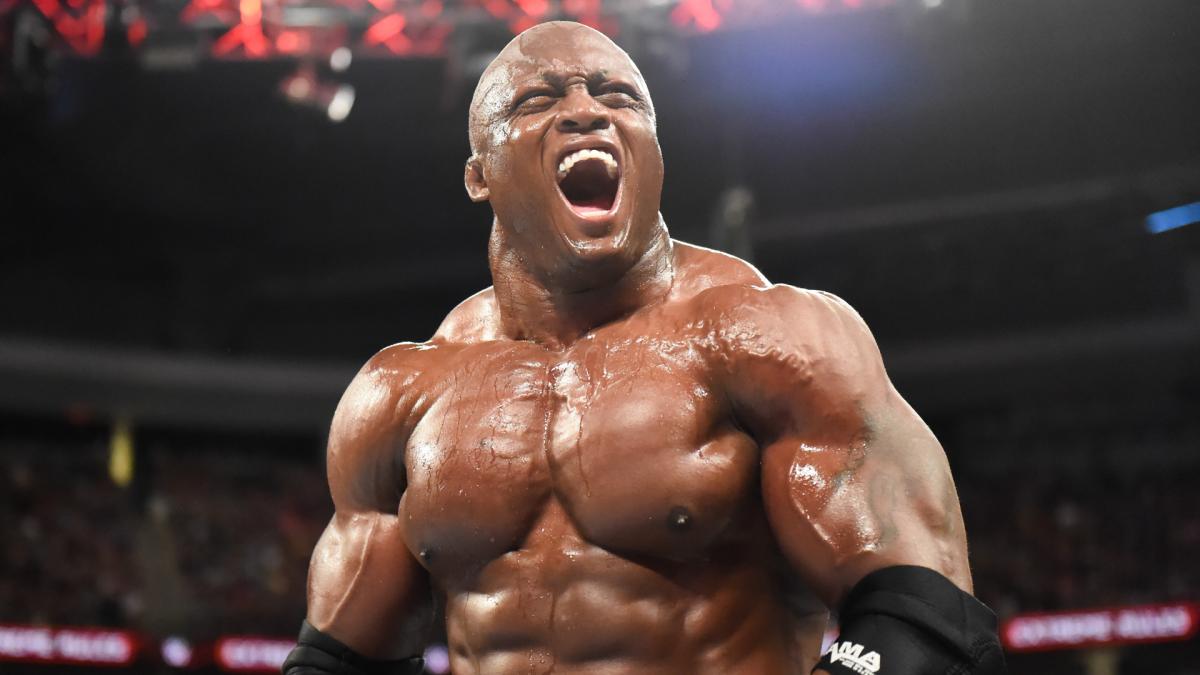 4. Bobby Lashley
It's still surreal to me that these two powerhouses have never crossed paths in both of their WWE tenures. Bobby Lashley returned to WWE after making an "Impact" (Pun intended) on the Raw after Mania 34. Despite being the fan-favorite to dethrone Lesnar at 2018 SummerSlam, Lashley was upset by Roman Reigns who eventually captured the Universal Championship. Goldberg vs. Lashley will still be a "Big Money" match that will put butts in seats and sell out arenas. This the kind of "once in a lifetime" physical confrontation contrary to Rock/Cena at WrestleMania 28 that people from all over the world would tune in to watch. The WWE Network could see a "massive" increase in subscriptions, and the weeks leading up to their collision we would most certainly be a pull-apart brawl and someone could likely to be taken to jail.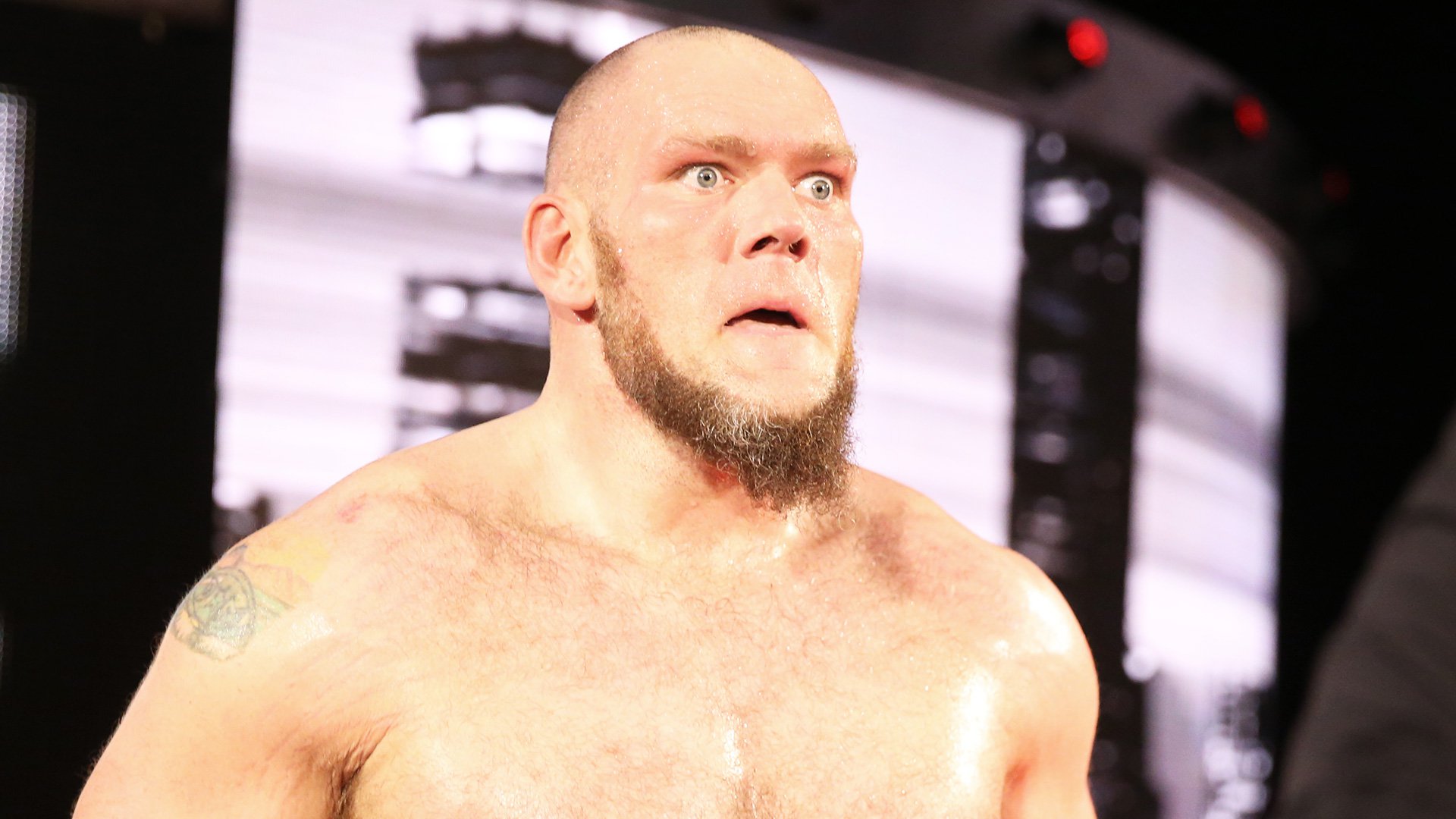 3. Goldberg vs. Lars Sullivan
"The Freak" Lars Sullivan has been leaving a pile of bodies on his path of destruction since his arrival on Monday nights. Currently, he's annihilating the Lucha House Party, but after he's finished bullying smaller wrestlers "," Sullivan is going to be hungry for "Real" competition. Enter Goldberg. This wouldn't do much for the WCW titan but it sure would be a "Huge" rub for the recent draftee. Sullivan was penciled into battle John Cena at WrestleMania 35 "," but due to health reasons, it never happened. This victory over a legend of this caliber could catapult "The Freak" to the top of the food-chain in WWE.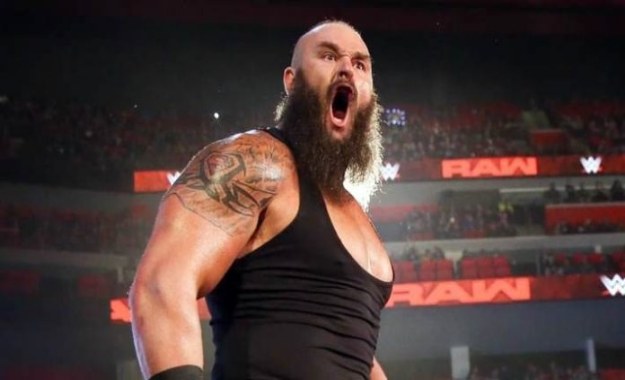 2. Braun Strowman
To say "The Monster Among Men" has been mistreated would only be the tip of the iceberg. Strowman was the "Hottest" wrestler in 2017 with his horror-themed assaults on Roman Reigns. Unfortunately for Strowman, his name wasn't "Roman Reigns" and despite his best efforts he never captured the Universal Championship.
Strowman was on a path of destruction until he went toe-to-toe with Universal champion Lesnar at 2017 No Mercy; in what should have been his coronation as the next champion, Strowman was crushed within a matter of minutes. Last year at WWE Crown Jewel in Saudi Arabia he was heavily-favored to walk out with the vacated Universal championship; and instead WWE thought it was wise to start a lengthy program with Baron Corbin (who clocked Strowman in the back of the head with the title), and Lesnar dropped "The Monster Among Men" with 5 F5's to start a second title-reign with the Universal championship. To say Strowman deserves a "Monumental" win would be a HUGE UNDERSTATEMENT!
1. Goldberg vs. Roman Reigns
The announcement of this match is enough buzz to sell-out WrestleMania 36. "The Big Dog" Roman Reigns has done it all in his short eight-year career, some accomplishments other wrestlers only dream to achieve. He defeated the seemingly-unbeatable Undertaker in his second loss in decades. Reigns is a Grand-slam champion, a three-time WWE Champion and former Universal Champion. Ever since the two crossed paths on the road to WrestleMania 33; and delivered a double-spear to Strowman on January 12, 2017, I believe this dream match has been quietly penciled in. Now that there may be "One More Match" for Goldberg before he calls it quits, this is the only true contest!