Greg DeMarco's BOLD Predictions: What Happens AFTER NXT Takeover XXV?
Greg DeMarco is back with another round of BOLD Predictions! These aren't exactly for NXT Takeover XXV, but for what tonight will lead to. Where are we BOLDly headed?
If you are reading this, you obviously aren't tired of me, so thank you. I know you get a lot of me between the TV ratings, YouTube viewership, Driving With DeMarco, and more.  But here, I wanted to bring back my (world) famous BOLD Predictions for NXT. If you aren't familiar with BOLD, here is what these predictions should be:
Bull-headed
Outlandish
Lascivious
Deplorable
So remember, don't take them too seriously! But I am not going to make BOLD Predictions for takeover, you can see my predictions as part of our Staff Picks as compiled by The Commish PC Tunney. Instead, I am going to BOLDly predict what we are going to see AFTER Takeover XXV … where we're headed. So enough pleasantries… LET'S GET BOLD.
Shayna Baszler Moves To Raw, Feuds With Becky Lynch
After she loses to Io Shirai at NXT Takeover XXV, I can see Shayna Baszler moving to the main roster. She's 38 years old, but works a style that can provide some longevity. As much fun as Lacey Evans has been, she's established enough to carry a second women's feud on the Raw roster (remember, we can have more than one!). That could open us up for a great feud between Shayna and Becky Lynch, leading to a tremendous SummerSlam showdown. Baszler offers something the women's division doesn't have (especially on Raw), and she can be an impact player from Day One. If I'm in charge (and for the purposes of this article, I am!), she takes our Becky on Raw this Monday.
Velveteen Dream Moves To Raw, Feuds With AJ Styles
While the first one wasn't really all THAT bold, I mean it's something many of us wanted to see coming out of WrestleMania 35, this is definitely BOLD. I haven't seen this anywhere. At least not in terms of who Dream feuds with on the main roster. I personally think that guy is AJ Styles. AJ's current injury gives him time off, and Dream can disappear for a few weeks/a couple of months. WWE can hype AJ's return promo, he can come back and talk about how he's healing and nearly ready for a return. Just as he's thanking the fans during a "we're nearing the end for me" portion of the promo, here comes Velveteen Dream to a shocked reaction. Dream has a world class opponent and we're off to the races.
The IIconics show up in NXT with the WWE Women's Tag Team Championships
We have a lot of talent in NXT, and a set of tapings coming to set the table for post-Takeover. I would love to see The IIconics in get some wins (that's what everyone is complaining about, right) in NXT, leading to a big match–possibly in Toronto.
BONUS: The WWE 24/7 Championship is "defended" at Takeover
For sticking with me, you get a BONUS BOLD PREDICTION. So tonight, we see R-Truth (and Carmella) show up in Bridgeport and be put into a position to defend his championship. Maybe Drake Maverick shows up as well–we'll see! R-Truth is hot right now (the YouTube views prove it) and it would be a great surprise for the NXT crowd.
The Undisputed Era Breaks Up, Adam Cole Turns Babyface
I fully expect Adam Cole to be the long representative of The Undisputed Era to win tonight, with Roderick Strong losing to Matt Riddle, and Bobby Fish & Kyle O'Reilly now capturing the NXT Tag Team Championships in the ladder match. The seeds of dissension have been sewn, and it will start to play out at Takeover when Cole doesn't celebrate with his partners. It will continue at the next set of tapings, where Adam Cole is brutally attacked and abandoned by the trio, and possibly a new member/leader. This puts Cole in the rare babyface role, but it'll still be the same Adam Cole we all know and love.
Concluding BOLD Predictions for WWE NXT Takeover XXV
There is so much that can happen as WWE is in such a state of flux right now. So here are a few things to think about:
Matt Riddle goes to the main roster – Riddle has star potential and can offer so much
Danny Burch follows Oney Lorcan to 205 Live – it gives that brand a tag team to add to the mix
Johnny Gargano goes to 205 Live – I know you don't want it, but he can reignite the brand that has gone stale with the losses of Buddy Murphy and Cedric Alexander, the move to Raw or Smackdown after WrestleMania 36
Shane Strickland makes an impact at Takeover – NXT needs a spark as well (I know it sounds crazy, but it's true), and a surprise attack tonight could really provide that moment
We'll have to wait for the next set of NXT tapings to see what happens–but we'll know soon enough. For now, enjoy NXT Takeover XXV, which follows an amazing AEW Double Or Nothing event, which followed a fantastic WWE Money In The Bank event, and it all precedes some great NJPW events and an ROH PPV that might kickstart the Jeff Cobb era. WHAT A TIME TO BE A FAN.
King: Dominik Mysterio Needs To Do This At WrestleMania
Chris King is here with what WWE should do with Dominik Mysterio at WrestleMania in his long-awaited match against his father Rey Mysterio Jr.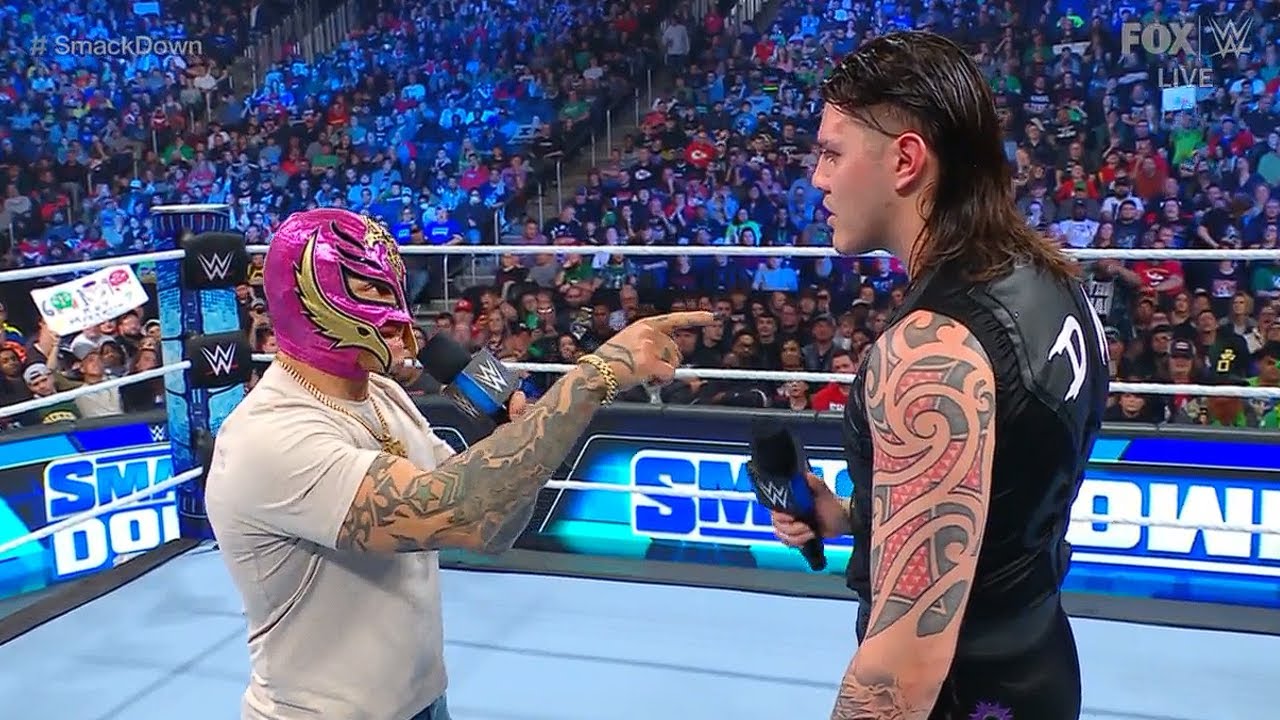 Chris King is here with what WWE should do with Dominik Mysterio at WrestleMania in his long-awaited match against his father Rey Mysterio Jr. 
On this week's episode of Friday Night SmackDown, Rey Mysterio finally snapped and beat some sense into his disrespectful punk-ass kid Dominik. The member of the Judgement Day came out to push his father again for a match on the Grandest Stage of Them All, this time with his mother and sister at ringside. The ungrateful punk told his mom to "Shut Up," as a father even I wanted to jump through the screen and whoop his ass.
Back in October of last year, Mysterio made the emotional decision to possibly quit the company but, instead, Triple H persuaded the Lucha libre superstar to move over to SmackDown to avoid his son. This came after Dominik shockingly turned on his father at Clash at the Castle. Mysterio did everything he could to refuse his despicable son's challenge for Mania but, a man can only be pushed so far. Mysterio will be inducted into the 2023 WWE Hall of Fame and I expect Dominik to embarrass his father during his speech to further this personal feud.
Yes, the WWE Universe hates Dominik and wants to see him get the ever-loving crap kicked out of him but, this feud is missing a special ingredient to capitalize on the biggest heat possible. Throughout this feud, Dominik has made mention of the legendary Eddie Guerrero on several occasions going back to the "iconic" 2005 feud.
I know WWE might not want to go this route but, Dominik MUST come out to Eddie Guerrero's theme at Mania. The disrespectful punk needs to come out in a lowrider to garner nuclear heat. It doesn't matter if The Judgement Day comes out and causes interference for Dominik to get the win, all that matters is that both superstars get the biggest payoff of this nearly year-long feud. Just imagine the Roman Reigns heat after he defeated The Undertaker and multiply that by ten. Dominik portrays the perfect heel and he truly is the missing ingredient that The Judgement Day needed to grow and evolve into a top faction.
King's WrestleMania Rewind: Eddie Guerrero vs. Rey Mysterio (WrestleMania 21)
In the next WrestleMania Rewind, Chris King takes us back to WWE WrestleMania 21, and Rey Mysterio vs Eddie Guerrero in a battle of tag team champions!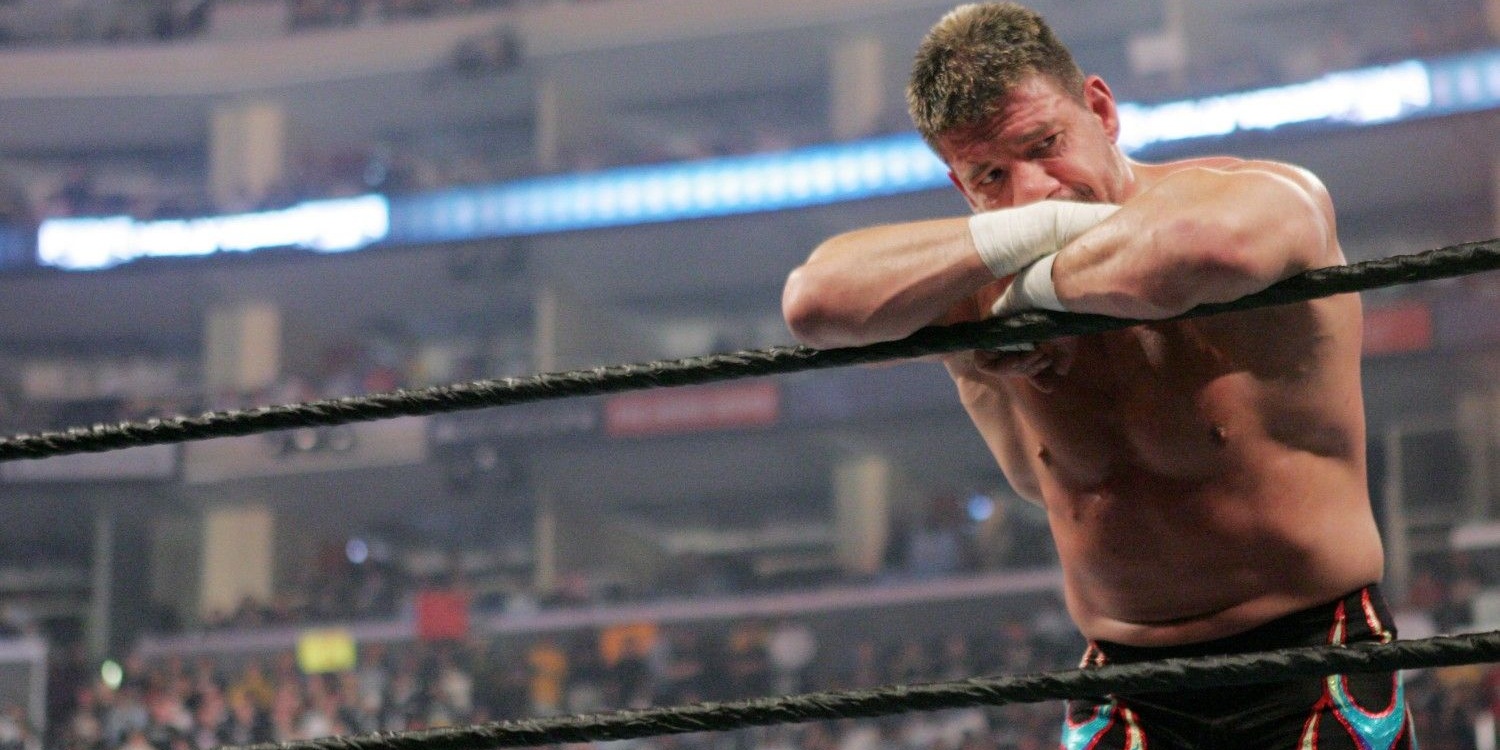 In the next WrestleMania Rewind, Chris King takes us back to WWE WrestleMania 21, and Rey Mysterio vs Eddie Guerrero in a battle of tag team champions!
Chris King is back with his third edition of WrestleMania Rewind. This week he's bringing us back to some 'Latino Heat.' We're rolling back to WrestleMania 21 where Eddie Guerrero faced longtime friend and rival Rey Mysterio.
This would be Guerrero's last Mania match caused by his unfortunate death. Over on SmackDown, Mysterio and Guerrero would become the tag team champions at No Way Out where they defeated MNM.
Chavo Guerrero would get into the head of Latino Heat by making him believe Mysterio was trying one-up his tag team partner. Chavo went as far as to tell his uncle to stop using the Guerrero name.
Guerrero would finally give in to his nephew's manipulation and went on to challenge Mysterio to a one-on-one match at WrestleMania 21. I For the first time in history, both tag team champions would face each other. Guerrero vs. Mysterio was the first match on the stacked card. Both partners threw everything at each other including the kitchen sink in a battle of one-up-manship.  In an incredible high-octane match that saw both superstars delivering counter for counter, Mysterio pulled off the win with a surprise pin roll up.
A few months later, what once was a friendly battle turned into a nasty fight involving the custody of Mysterio's real-life son Dominik Mysterio. After several torturous weeks, both former tag team champions would face off in a ladder match with the custody of Dominick on the line. I forgot how amazing this rivalry was and it's definitely worth a watch. Sadly, we would lose Latino Heat in November of 2005. There will never be another Eddie Guerrero. Viva La Raza!