Heather Jeannine continues her in-depth dive into St. Louis Anarchy with this look at one of the pillars: Davey Vega.
There are a few people that you cannot talk about Anarchy without mentioning. These people are seen as the pillars of STL. There's a reason they're all so loved and celebrated, especially within the walls Spaulding Hall.
The final pillar is part of a world-renowned tag team and is the person who actually got me to watch Anarchy in the first place. He is the Ace of Anarchy: Davey Vega. He was the final SLA Heavyweight Champion before the hiatus and is one of the most prominent figures within Anarchy (seriously, if you're ever in the crowd, most shirts are his or Gary Jay).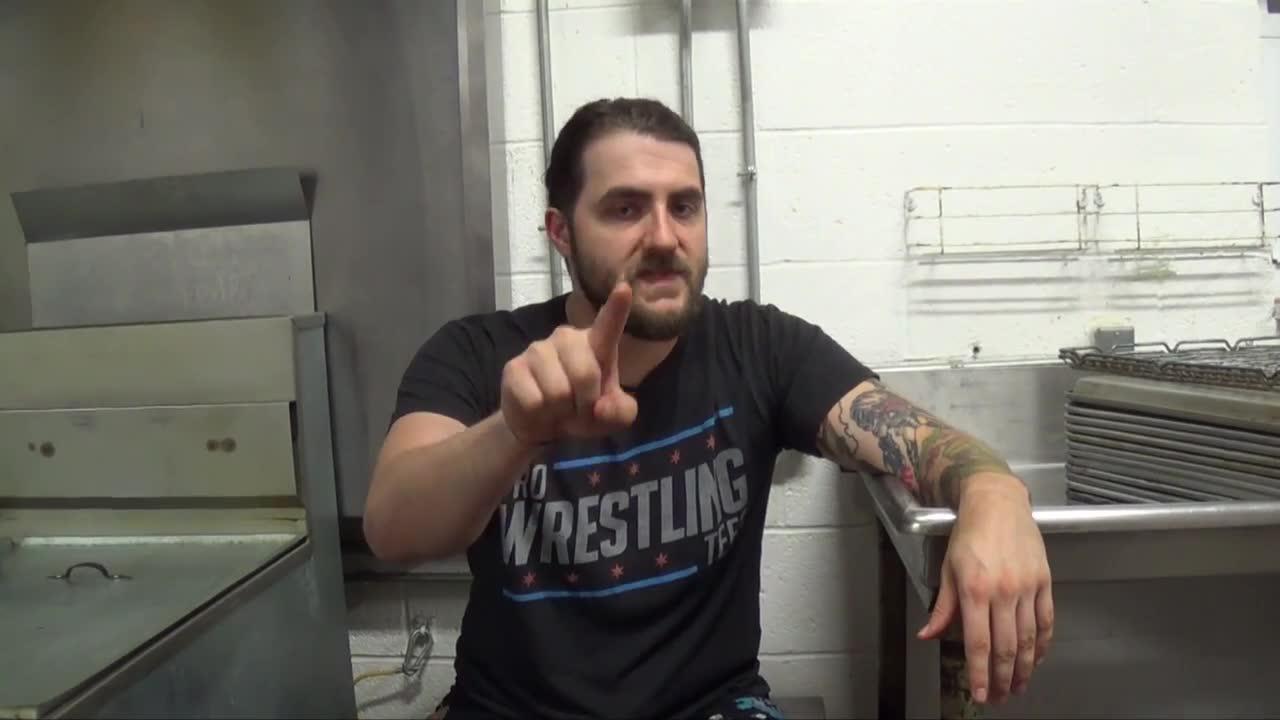 Vega has been wrestling since about 2006 overall and for Anarchy from about 2011. He started with Anarchy under the Submission Squad and has paved his own path within the company as both a singles wrestler and a tag team wrestler. Within Anarchy, Vega has wrestled everyone from Davey Richards to TJP to Jonathan Gresham to Martin Stone (aka Danny Burch) to Gary Jay and even Mat Fitchett on the singles side and Roscoe Eat Lisa, The Carnies, The Riegel Twins, and even Kicks n Shit.
If you go back and watch early Anarchy and compare it to today, you see what strides Vega has made during the past 8 years and that's just within Anarchy. Vega is confident. He's cool. He's collected. Yet he is never really calm. Even when you're supposed to hate him, his ridiculousness shows a side of him that everyone can't help but like, with the silly facial expressions and reactions to some of the ridiculous things he spews on the mic. The crowd at Anarchy roots for Vega against just about anyone from the littlest ones to the oldest ones. When he's in the ring, you want to be involved. Sitting idly by and watching is not a choice; there aren't many that make that happen in today's wrestling climate.
Vega is a special breed of talent in that his quiet hard work and humbleness speaks for itself. Watch any of his matches, in and out of Anarchy; in and out of the U.S. if you want; he transcends what you expect out of a professional wrestler and that alone makes him worth watching on any show that he is on.