There are a few people that you cannot talk about Anarchy without mentioning. These people are seen as the pillars of STL.
There's a reason they're all so loved and celebrated. I want to introduce you to each of them.
There is no one, in any wrestling scene, that is anything like Jake "Warhorse" Parnell. The evolution of Parnell has been a steady one. Parnell was The Little Viking in Viking War Party from 2013 through today. In that time, he traveled the country wrestling in Illinois, Florida, Missouri, New Jersey and beyond. The last few years have seen a meteoric change in Parnell. Gone is The Little Viking and out came the Warhorse. He has transformed and become an undeniable force not only within Anarchy (whom he debuted for in 2014) but in the Mid-West scene and beyond.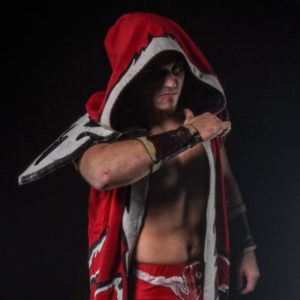 Warhorse is known for his grit, his determination, his insane promos, and the fact that he'll do anything to leave the victor in a match. Speaking of insane promos, send Warhorse $5 dollars via PayPal and he'll cut a promo for anything you want; including a pregnancy. He's had a longstanding feud with none other than Gary Jay that has taken them to a bunch of different promotions and even left Parnell with a split mouth in January of 2018. Within Anarchy, we have seen great matches with Aaron Williams, Thomas Shire, Jeremy Wyatt, Chip Day, Devin Thomas, and Gary Jay and that's just since Anarchy's return last year. You can go back and watch older matches and see the change that Parnell has made. At Circus Maximus on July 19th, we see the Warhorse return to take on the Gateway Heritage Champion Jeremy Wyatt, and that will be a match you do not want to miss.
There's no denying Warhorse anymore.