Joe's Lucha Libre Weekly: News & Analysis (6/19/19)
The world of Lucha Libre continues to amaze and inspire, and Joe Dinan is here to keep you up to date on the overall scene this week!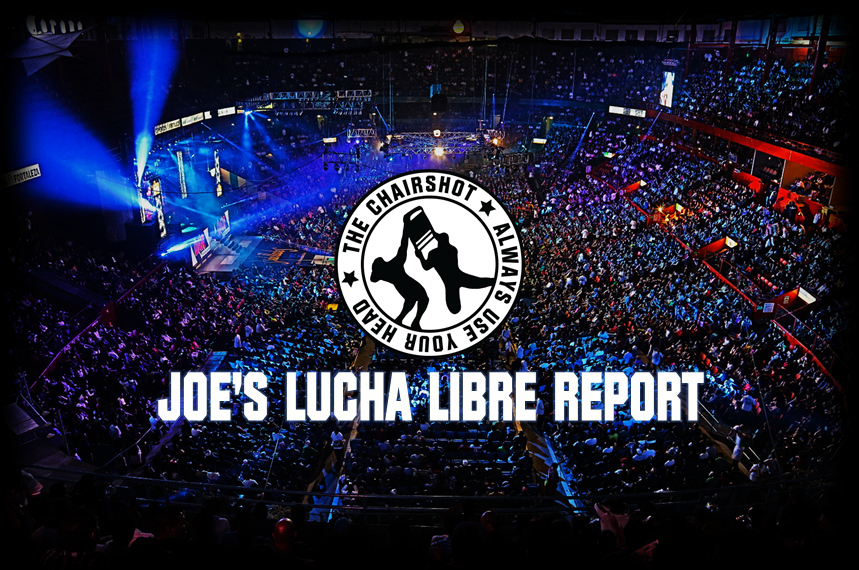 The world of Lucha Libre continues to amaze and inspire, and Joe Dinan is here to keep you up to date on the overall scene this week!
CMLL
The big news out of CMLL is Angel de Oro and Niebla Roja will face Rush and Bestia del Ring in the copa Dinastia finals. It should be a fine match, depending on how much effort Rush puts in. Austin Theory debuted in arena Mexico which is odd because he works for Evolve which has a relationship with WWE so it's weird to see him taking a CMLL booking. By all it accounts from Lucha people it doesn't even seem like he might come back. Supposedly Matt Taven is supposed to defend his title against Volador next week as well but we will see. The Monday and Tuesday shows were pretty low quality this week. Nothing special happened. No special singles matches.
AAA
AAA had two shows this week. First on the 15th they did a tv taping from Cancun. Aerostar did a spot where he did a cannon ball off of the lighting structure. He almost killed himself. Vikingo looked like he hurt his rib but he still wrestled the next day. Scarlett was back and she was a tecnico in the match she was in but came out as a ruda later with Kross. Weird thing where a fan basically groped her and Lady Shani came over to help her. Scarlett didn't even realize it in the moment and later commented about it on twitter saying how it isn't okay to do that. That goes without saying.
More Lucha Libre
Verano de Escandalo
So this is one of their big shows, translated to Summer of Scandals. Oddly enough Lady Maravilla, Nino Hamburguesa, and Big Mami weren't on this card and you'd figure with that storyline it's right down the alley for scandal. Keyra became the new Reina de Reinas champion by pinning Shani in a triple threat match. It was an awkward double foot stomp finish. Laredo Kid and Taya defeated Daga and Tessa. A situation there where Tessa was mouthing off to a fan and it looked like she spat at him. Which I wouldn't care about normally but there was a lot of kids surrounding the dude. Aerostar did another stupid spot on this show. He climbed to the top of the structure again and did a dive on Monster Clown from about 25 feet high. He wasn't caught right and landed badly on his head. AAA said he was okay but we don't really know yet. He posted a picture of his bruise so maybe he's okay. It was awkward for me to see the Mercenarios selling a lot for the fake La Parka's comedy spots. This is like the main event group in the company. It was weird. The Lucha Brothers beat the Young Bucks for the AAA tag team titles. I personally liked this match better than the double or nothing match. It told a better story to me. Bucks played the heels well. There was good ref spots and there were more believable and better near falls. They ran an angle earlier in the show where Konnan and the Bucks beat down the Lucha Bros. It let the fans know they should boo these guys. They got good heat for the match. In the main event Psycho Clown and Dr. Wagner Jr faced Blue Demon Jr and Taurus. Psycho and Wagner won where Wagner pinned Blue Demon with a michinoku driver. Wagner and Blue Demon bled a lot. On the 15th AAA promoted Cody as being there along with another AEW surprise. Needless to say neither of that happened.
Others
Del Rio's new promotion in Mexico is off to a shaky start as AAA has pulled their talent from the show because it's gonna be on television in Mexico and AAA doesn't want their guys to be under another umbrella. I don't see this promotion lasting long.
---
Time to pick up a new Chairshot shirt!

Get yours at:
https://www.prowrestlingtees.com/related/thechairshot.html