McLeod: What Is Damien Priest?
A familiar face, with a new name. Scott McLeod clues in anyone who isn't up to speed about Damien Priest.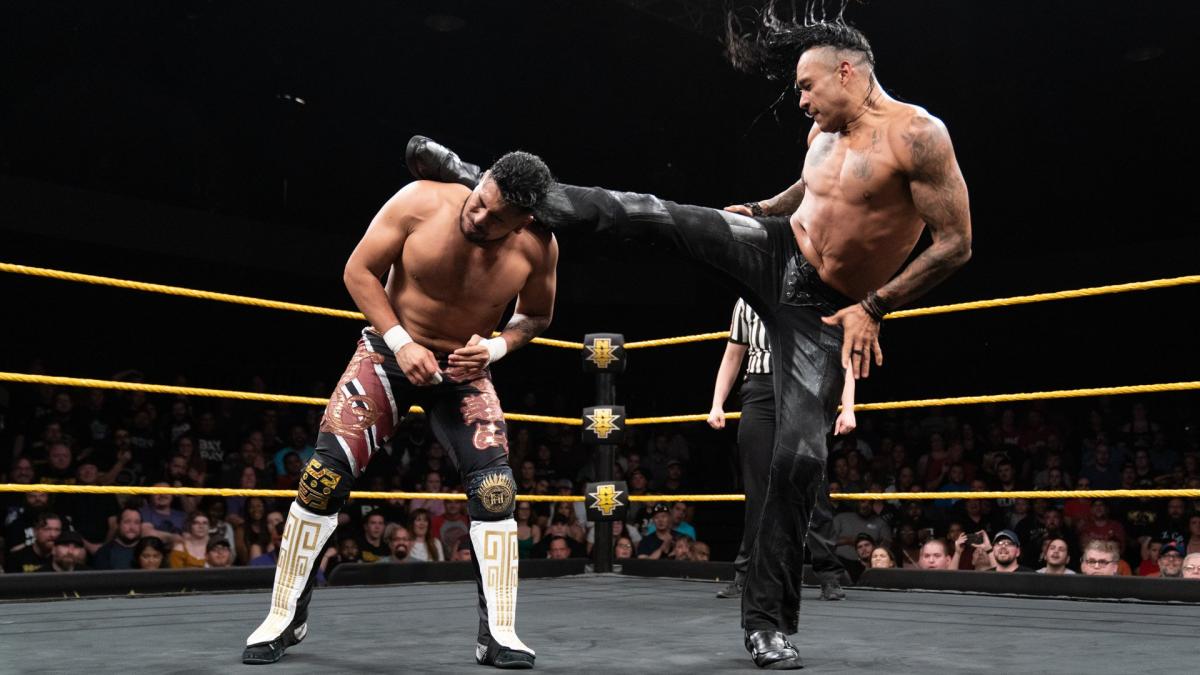 A familiar face, with a new name. Scott McLeod clues in anyone who isn't up to speed about Damien Priest.
A big episode of NXT this week with the announcements of a steel cage match for the NXT Women's championship and the NXT Breakout Tournament in the coming weeks. Also on this week's show Damien Priest finally made his debut.
The man who was known as Punishment Martinez in a former life got a quick decisive win over Raul Mendoza. He got a good reaction as the crowd clearly knew who he was. This is not the first time he wrestled in front of this crowd as he lost a match to Matt Riddle back in December under his former name.
While this was a strong showing in ring something hasn't been made clear in the Vignettes or on this episode is: Who or What is Damien Priest supposed to be?
The Vignettes just saw him wandering around the streets, going into tattoo parlors and getting into cars with random women. It seemed like they were trying to portray him as this man of mystery but then Mauro started comparing him to a rock star.
He also kept making an arrow motion for some reason.
I think he could have done with a few more weeks of Vignettes before having his first match. Obviously it's his first match and he hasn't cut a promo yet so it's too early to really judge. Hopefully in the next few weeks when he starts cutting promos we'll get an idea of what his character is supposed to be.
I don't see why he couldn't keep the name Punishment Martinez since that's what most fans know him as and it sounds cooler. His character in ROH was basically he enjoys hurting people hence the name Punishment. It's a strange thing with NXT that it seems like the more well known you are the more likely you are to keep your name. Undisputed Era all get to keep their names whereas him and the guys in the Breakout tournament all had their's changed.
His vignettes remind me of Edge's vignettes before he debuted where he was portrayed as this mysterious loner. A character that's miles away from how we all remember Edge so we shouldn't judge this character to quickly.
He looked impressive in the match but it was too short to really judge. If you've seen any of his matches in ROH you'll know this was only the tip of the iceberg of his abilities. While he hasn't been wrestling as long as some of the other guys that come to NXT from the indies he's very agile for a man his size.
Going forward in NXT or even when he comes to the main roster would be as a bodyguard or enforcer like when Kevin Nash was introduced or Drew McIntyre has been playing recently. It would also be good to see him in more big man vs little man matches against the likes of Kushida. A match likely to happen for the North American Championship as I think Kushida will be the one to take the title from Dream. Priest seems more like a North American title contender rather than the NXT title. He seems more like a first challenger for that title.