New Japan Legend Minoru Suzuki Wants to Fight Chris Jericho and Jon Moxley
Minoru Suzuki is one of the most feared men in New Japan Pro Wrestling. He's vicious, merciless, and remorseless, and he wants Jericho and Moxley.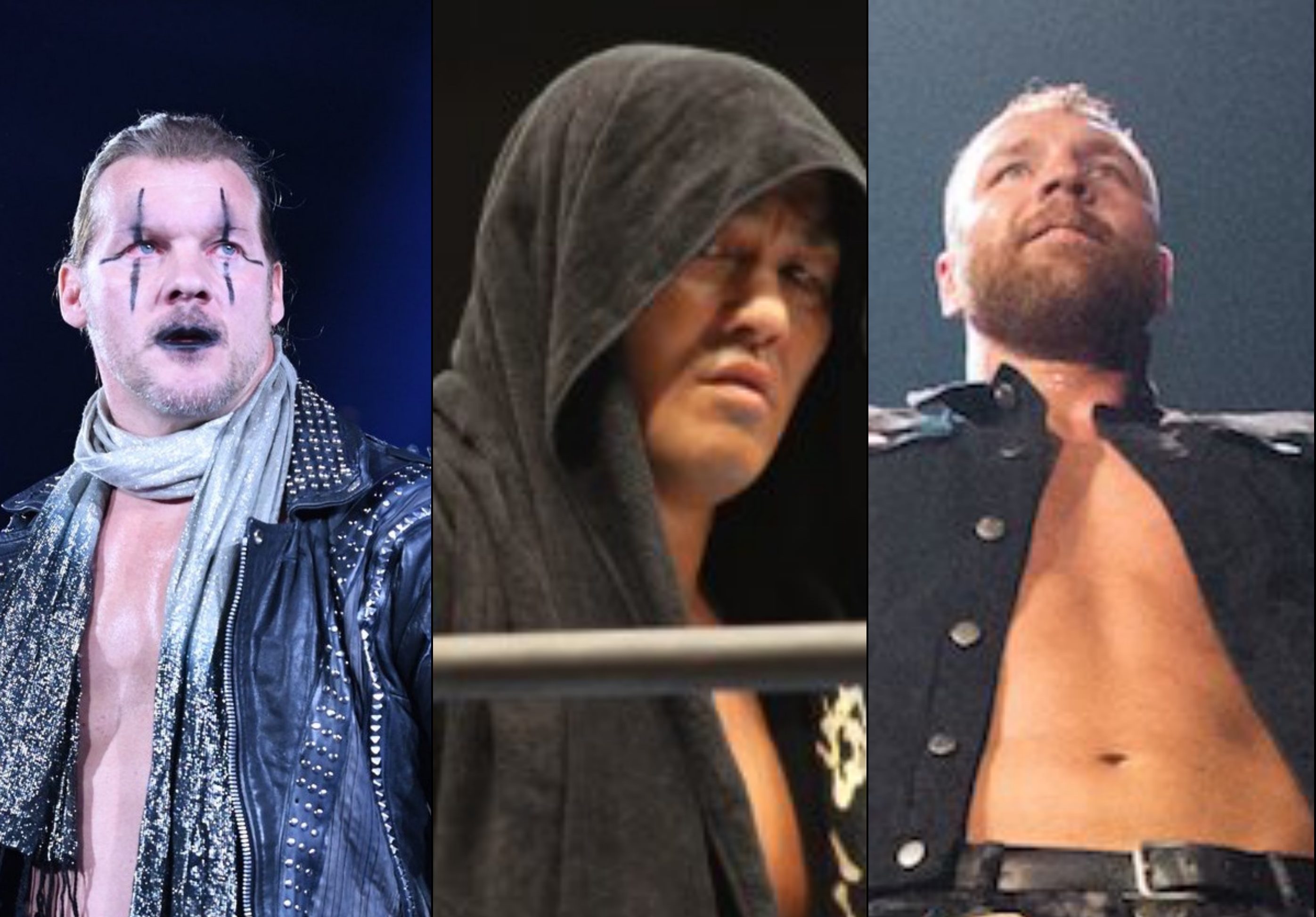 Minoru Suzuki is one of the most feared men in New Japan Pro Wrestling. He's vicious, he's merciless and he's remorseless. Suzuki has never backed down from a fight and he never will. While many fans compare one pro wrestling company to another, it's nearly an impossible task in this case. That's because no one compares to Minoru Suzuki.
Now the leader of Suzuki-gun is ready for his next victim and wants two of the industry's hottest stars. Minoru Suzuki Tweeted that he wants Chris Jericho and Jon Moxley. Suzuki's Tweet seems to have come from out of nowhere, but now the wheels are surely turning for NJPW fans.
These are two dream matches that the New Japan faithful perhaps didn't even know they wanted. But now the door has been opened, which means anything is possible. So will one, or both, of these matches actually happen?
Each one would be a main event anywhere in the world right now and with good reason. Jericho and Moxley are indeed on fire, but Suzuki's status also cannot be denied. He's a universally respected wrestler and whenever he takes the stage, he steals the show. The King doesn't have to yell or scream and he's never needed to brag about what he can do between the ropes.
言いたいことは言うことにする。。。クリス・ジェリコ @IAmJericho 、ジョン・モクスリーとケンカしたい。プロレスしたい。世界中が世界のプロレスファンがこれを見たがってる。世界が待っている。よく聞け!オレが日本の鈴木みのるだ!

— 鈴木みのる (@suzuki_D_minoru) June 6, 2019
Suzuki just shows up and goes to work. It's who he is and it's what he does. In a business that's filled with characters, gimmicks and overproduced promos, Suzuki is an original. He doesn't need anything to get over. All he needs is an opponent, a ring and a referee; the last two are optional.
Indeed, it's the intrigue of Jericho and Moxley just locking up with Suzuki that's enough for fans to tune in. Chris and Jon both have a relationship with New Japan of course. AEW is presumably allowing those relationships to happen until the new company comes to the TNT Network in the fall of 2019.
This means that for the next few months or so, Moxley and Jericho will likely be among the top stars of New Japan Pro Wrestling. There's time for both men to cross paths with Minoru Suzuki. The question is, will NJPW provide the opportunity?
The G1 Climax Tournament begins on July 6 and runs for a total of four weeks. It may be the perfect chance for NJPW head booker Gedo to give the fans something new and fresh. In both cases, a match with Suzuki would not only work; it would surely exceed fan expectations.
Time to pick up a new Chairshot shirt!

Get yours at:
https://www.prowrestlingtees.com/related/thechairshot.html
---
Jericho's current character is a heel and he will likely remain that way. That's especially true in New Japan, where's he carved out a reputation for himself as a coldblooded villain. He's left the List of Jericho far behind, along with his past WWE persona. Chris has completely reinvented himself and if he steps into the ring with Suzuki, Jericho would probably still be a heel.
This works quite well for Minoru, who's far from being a traditional babyface. But he's over enough with the crowd and he's extremely respected for his 31-year career, that fans would certainly be on his side. The crowd would cheer him on, if for no other reason than they want to see him bring Jericho down to earth.
Chris can have a great match with anyone and there's no doubt that would also be the case against Suzuki. Jericho always finds a way to add something new to his work and he would surely love the challenge that facing Suzuki would bring. But if Chris could have a great match with Minoru, does that mean Moxley would as well?
Jon and Chris's former characters could not be more different. Jon was Dean Ambrose and was an unpredictable fighter, while Chris was typically a straightforward pro wrestler. But now Mox and Jericho have similar styles, both of which would match quite well against Suzuki. The biggest difference here is that while Chris is already established in New Japan, Jon is just getting started.
Moxley came into his match against Juice Robinson with something to prove. Jon was allowed to do what he wanted, how he wanted to do it and he excelled as a result. If anyone in New Japan would jump at the chance to face Suzuki in the ring, it's Moxley. Jon wouldn't look at this match like a war. He would see it as fun. But then again, why wouldn't he?
Suzuki, despite how menacing and intimidating he can be, is a pro. He's highly skilled and for Moxley, he would be a true test. That's because the fans are watching and they know if a guy can hang with Minoru Suzuki, then he can do anything. Facing Minoru would be like a rite of passage for Jon, which is certainly how Moxley would approach the match.
The fact is that both Jericho and Moxley are onboard and ready to work. Chris is on his way to a huge match with IWGP champion Kazuchika Okada at Dominion and Jericho may, or may not, win the title. So if Chris remains occupied with other top NJPW talents, then perhaps Moxley will get the nod against Suzuki. Minoru Suzuki is ready. So who's ready for him?