Bradley brings his NXT Minus 6! Wait, everybody wins? How does that work?
For this week's That's Why I Love Wrestling Award, I do something I've never done before and probably will never do again.
6. Matt Riddle versus Roderick Strong
Roderick Strong should be this generation's Chris Benoit. That's right. I said it. He is simply too good in-ring to be ignored. He's undersized & not so great on the mic, but between the ropes there are few better. As for Riddle, if he wasn't The Bro, he'd be the Anaconda. With those long limbs, he can wrap you up and squeeze you out from any angle. 4.6 stars.
5. NXT Tag Title Ladder Match
I could do an entire Minus 6 just from this match. From Montez Ford's air guitar battle with Kyle O'Reilly to the savage beating O'Reilly took, I loved it all, including Jaxson Ryker's appearance.  Watching 6 guys flatten one human being with a ladder is GIFworthy. I can't remember the last time I ended a match with an audible "holy f$%&ing $h!T!" NXT is known for their tag team division. The story was simple: be the best team in a place where that means something. If for only one night, the Street Profits can say they were the best tag team on the planet. 5 stars & my current MOTY runner-up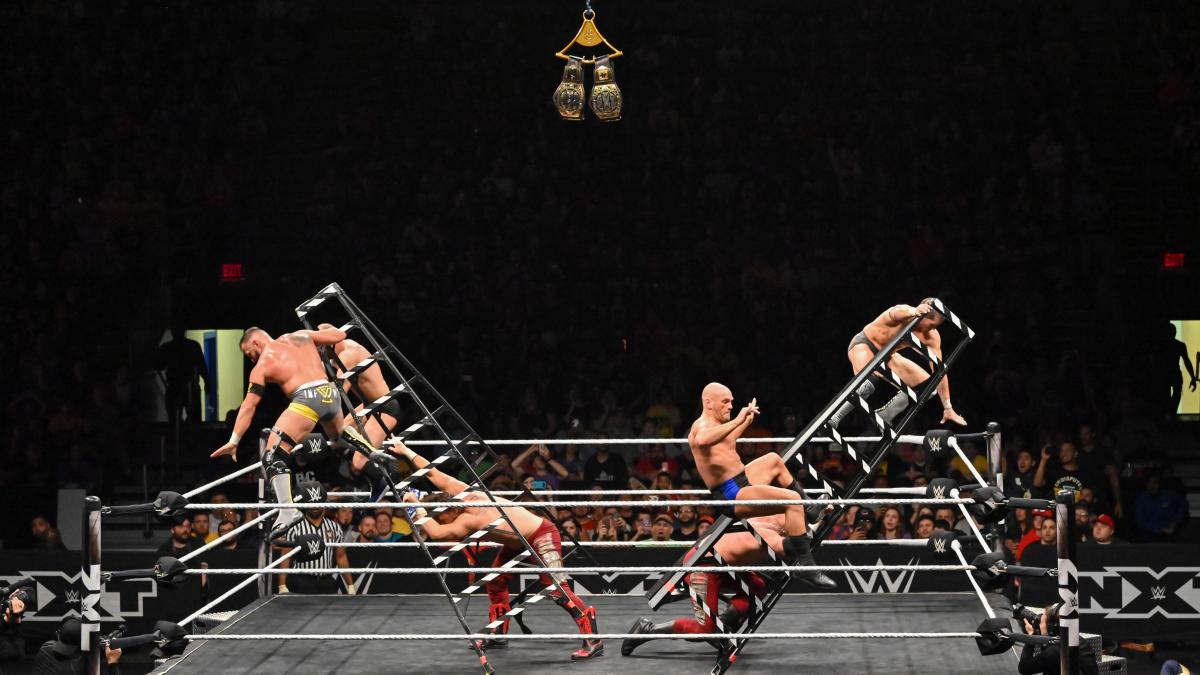 4. Velveteen Dream versus Tyler Breeze, North American Title Match
The little things turn good into great. Dream hits the Dream Valley Driver, stays on his feet and heads up the ropes for the Purple Rainmaker. Zero wasted motion. It's no coincidence that for 2 consecutive Takeovers, he earned the respect of his opponent. For Breeze's part, he really cranked up the intensity. I actually thought he'd walk out with the title. One day he will. 4.3 stars
3. Io Shirai versus Shayna Baszler, Women's Title Match
The match itself was very good. The ending was the catsup on the tater tots. Io goes bonkers again and splinters another kendo stick on Baszler. I hope she's buying them in bulk. That's not normal face behavior, but when the crowd started chanting "You deserve it" to a decimated Baszler, I knew it was the right move. She would take a dozen more folding chair moonsaults just to know we hate her so much. Job well done, real Queen. Job well done. 4.5 stars
2. Adam Cole Versus Johnny Gargano, NXT Championship Match
This was better than their previous match. The story of their familiarity led to some amazing counters & chain wrestling. Gargano in particular hit moves I've never seen from anybody. The only reason I'm not giving this 5 stars is they relied too heavily on superkicks. At times I thought I was watching the Young Bucks battle each other. 4.9 stars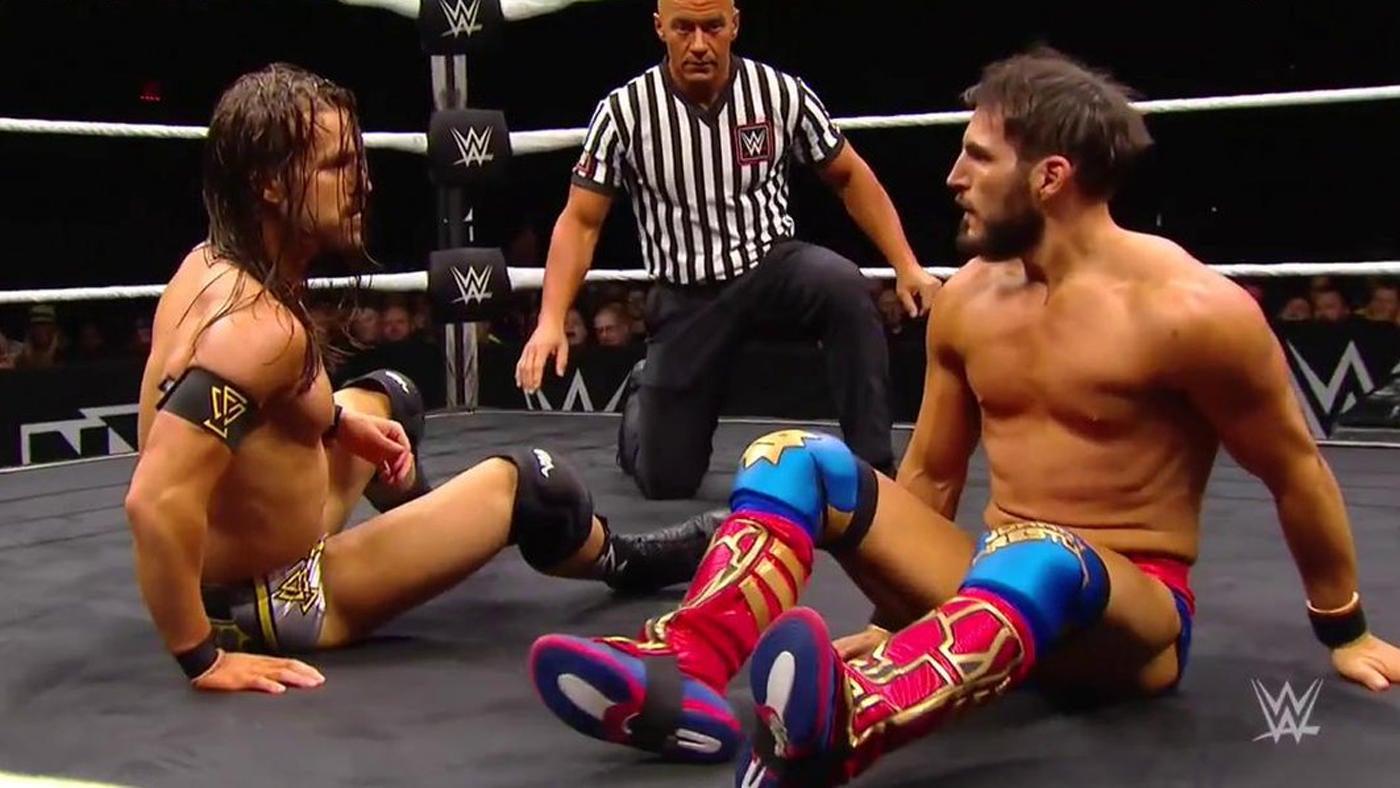 1. This week's That's Why I Love Wrestling Award goes to….Everybody!!!
I could be mistaken, but I believe every wrestler pulled out at least one move they have never used in an NXT match. This show was about defending their territory. Takeover always delivers, we owe AEW a dose of thanks for inspiring every NXT superstar to push themselves to the next level. They wanted to remind us that they are the Black & Gold Standard of professional wrestling. Mission Accomplished.