Rob: Let's Talk About Shane McMahon
He's the Best In The World!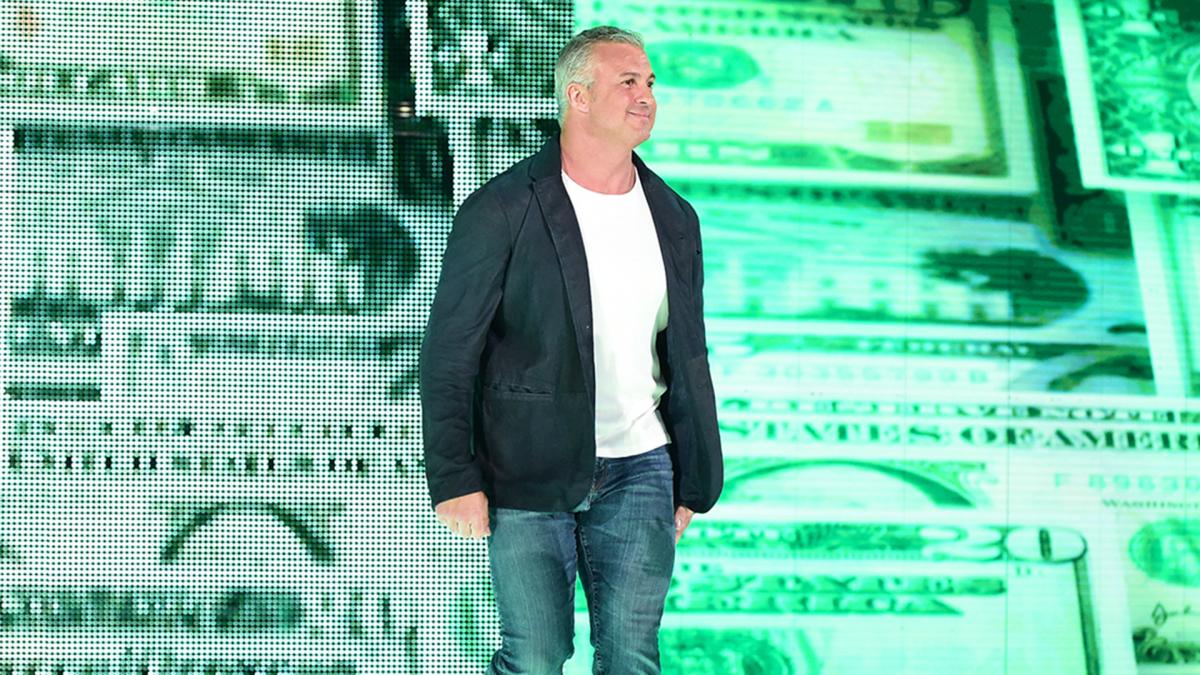 Shane McMahon is a hot topic among WWE fans, and Rob is here to chime in on the rumors that Shane could become WWE Champion in 2019.
Yeah, it's time to talk about the Best in the World Shane McMahon.  Shane has become a real thorn in the side of many on wrestling twitter and not in the way that Vince intended.  A lot of you guys don't like the amount of TV time he gets (even I'll admit that this week was a bit much), don't like that he got a win over Roman Reigns at Super Showdown (I don't either but so long as things play out the right way in the end I'm willing to see it as a needed piece of a bigger story), and really got nuts when the NEWZ sites starting 'reporting' rumors that he may become WWE World Champion down the line.   Some of you guys are even threatening that you're done if it happens, and I believe you this time.  And this all makes me wonder if certain aspects of wrestling storytelling are just not viable in 2019 anymore.  Because this is the kind of thing that would have been a layup for mega heat back in the day but now seems to only result in scorn towards the bookers, or in this case Vince, from a lot of you guys for even considering it.
Now I can't tell you guys what to like or not like, but there are a lot of times when I see the takes being thrown around on Twitter and wonder if I'm watching the same TV show that you guys are.  I also wonder, often out loud and in this space, just what it is some of you guys want.  Because I see people complain about emotional investment but from my earliest days as a fan one of the quickest ways to get emotional investment was to do something that would make people angry.  But it seems like in 2019 way too many people on Wrestling Twitter don't ever want to get angry, and take that as a crime committed by Vince McMahon and not a storytelling piece.  And I don't know how you rectify that.
Who knew this would lead us to "The Best In The World," Shane McMahon???
By my estimation, someone like Shane McMahon getting the title is perfect for the 'You Deserve It' era, because he obviously doesn't deserve it.  And to win it dirty off of someone like Kofi Kingston who toiled for 11 years  to just get a chance to win it should be a heat magnet.  But instead all I see is that it's bad booking, that it's a sign that Vince hates the fans and needs to go, etc.  So again I have to ask just what is it that some of you guys are looking for?  Heels are part of wrestling, and heels have to prevail sometimes.  A lot of you guys won't boo Kevin Owens no matter low he stoops in turning on or assaulting people.  And one of the few guys who gets booed from the crowd because the people there don't like him, Baron Corbin, gets ripped every day by 'smart' fans for being a bad choice to even put on television.
Maybe I'm out of date here but for me part of having heels is that at least every now and then something has to happen that you don't want.  The people you root for have to lose, the people who should be champion have to be denied, somebody has to do something that you find to be beyond the pale, etc.  And it can't just happen when you expect it or are ready for it, it has to happen at a time when you aren't ready for it to get the maximum effect so that you'll get angry enough at the perpetrators to want to see them get their comeuppance.  But it seems that getting mad at the characters is a bridge too far on Wrestling Twitter, that the point of a heel is to get shout outs on Twitter for 'good heel work', and that anything or anyone that you find truly loathsome is now grounds to change the channel.  Thus the constant 'Corbin has go away heat' takes on Twitter.  Where I'm from Go Away Heat meant 'can somebody please come out and get this guy outta here? and not 'why is he on my TV, what else is on?'
---
---
I mentioned before that we're in the 'You Deserve It' era, and what I mean by that is that a lot of  'smart' fans are judging what they watch based who's in it and whether or not they 'deserve' to be there.  And deserving it is almost entirely based on their personal career journey or perceived skill level.  Workrate guys and gals deserve it, as do those who went down some long, grueling road to get there.  Even if they're playing a heel some of us cheer them based on how good they are in the ring or what they had to go through to get there, while on the flip side anyone who doesn't meet our technical standards or didn't suffer enough should be relegated to supporting roles or just removed from our television altogether.  The fastest way to get someone booed now it seems is for 'smart' fans to find out that they didn't have to struggle hard enough (by their measures) to get a big spot.  Hell, we just had a WrestleMania main event where the winner's whole elevation came despite acting like a heel because the personal career story of the woman behind the character was deemed more important than the actions of her character on screen.
So now back to Shane.  If you can't get some people to boo heels over sneak attacks, cheating to win (don't get me started on the whole 'heels are fine but they shouldn't cheat too much' takes I've seen…..smh), etc. and the thing some fans get most consistently upset about is whether or not the 'most deserving' people are in the right places, then putting someone in the highest position who absolutely does not deserve it seems like an inevitable choice.  I'm not telling you that you're not a real fan if you don't like it, but I am telling you that there is some very sound logic behind it if they go that route.  And all the arguments against it – that Shane is not a full time wrestler, that he's the boss's son, etc – seem to me like just more reason to go ahead and do it.
Anyhow……until next week, everyone.