Sarah: 8 WWE Superstars Who Could Benefit From Joining AEW
With all the discussion of creative differences, and a seemingly greener pasture available; Sarah brings us her Top 8 WWE names that might benefit from some new scenery!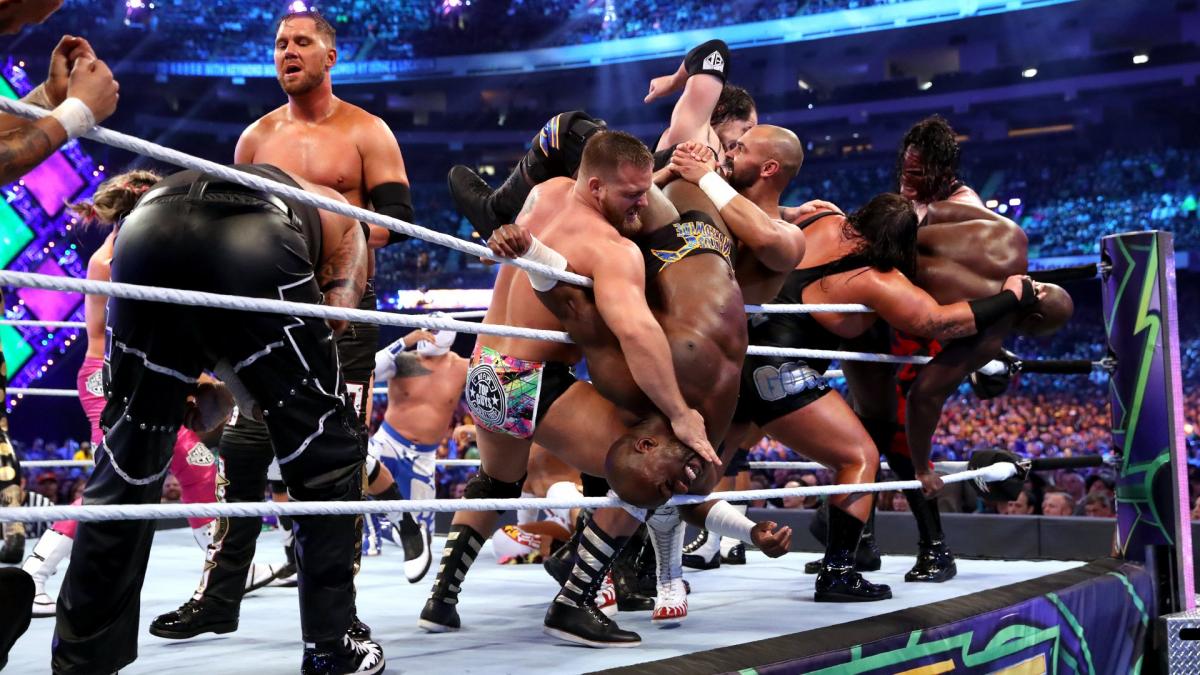 With all the discussion of creative differences, and a seemingly greener pasture available; Sarah brings us her Top 8 WWE names that might benefit from some new scenery!
AEW's Double or Nothing PPV is in the books, and what a statement the flourishing company has made in pro wrestling.  From stellar matches to shocking debuts, AEW has the hype that will take the company through 2019 and beyond.
AEW's success looms to be a legitimate threat to WWE, who has seen declining rating and unhappy Superstars in addition to that.  Fans crave an alternative that reminds them of why they love pro wrestling in the first place.  While WWE has been complacent at best, AEW delivered on that promise to bring something new to the table.
Following Double or Nothing, many fans are speculating as to what could happen next with the company.  The Emancipation of Jox Moxley episode from Talk is Jericho undoubtedly raises more speculation among fans.  The former Dean Ambrose was one of WWE's top stars whose unhappiness led to depression and a dying love for the sport that initially saved him.
One of the quotes that stands out from Double or Nothing speaks so many volumes, "Prepare Yourself For a New Standard".  What was once thought impossible has been realized, and with the talent, masterminds, and legit financial backing that makes up AEW, this movement revitalizes hope and new life into pro wrestling.
With those realizations on top of Moxley's epiphanies comes the idea that other WWE Superstars will perhaps follow his footsteps in due time.  More and more Superstars have been reported to be unhappy.  Backstage reports of "hush money" add to the stress of those whose dreams of performing in the ring are unassumingly dashed.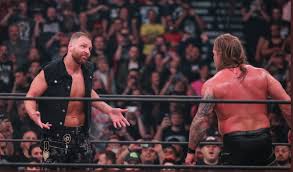 While us analysts could more than likely write a book on who should leave the company for new opportunities in AEW is an understatement.  Mapping out who could use the opportunities the most, while debatable, fans know these talents deserve better.  If Moxley's podcast was anything to go by, then it poses a much bigger problem with those who barely get TV time at all.
Veterans such as Dolph Ziggler would be a great addition to the AEW roster.  After his feud concludes with WWE Champion Kofi Kingston, what is next for the former WWE Champion?  Ziggler is considered one of WWE's most underrated Superstars.  Ziggler's contract reports and his time off of TV alludes to doing different things once his WWE career is over.
Asuka has been the victim of WWE's poor booking since joining the main roster.  The once-unstoppable Empress of Tomorrow has suffered meaningless losses and fell victim in the cusp of Charlotte Flair favoritism.  Her SmackDown Women's Championship loss to Flair has many fans giving up hope on the Japanese powerhouse, she has yet to invoke her rematch clause.  However being paired with Kairi Sane isn't a bad idea, but Asuka has yet to recover from the booking mishap of the Championship.
The team of Luke Gallows and Karl Anderson really goes without saying.  The former Bullet Club members saw bits and pieces of success, but nothing long-term.  The former WWE Raw Tag Team Champions are popular among fans, thanks to their huge success in NJPW.
EC3 has come a long way from his initial NXT days as Derrick Bateman.  He went on to perfect his skills and character in TNA, being able to transform himself into a bigger name like Drew McIntyre did.  However his main roster transition has been tragic.  His WWE career is on the edge of dying just as fast as he started back.
Again, while debatable, these 8 WWE Superstars could use some revitalization.  This is no fault of their own, but victims of careless booking and being lost in the shuffle has proven detrimental for them.
1.  Luke Harper
Back in April, Harper announced via Twitter that he would be requesting his release from WWE.  However, it was reported that his release was denied in addition to his contract being extended due to time off from injury.
Harper saw moderate success as being 1/3 of The Wyatt Family.  As Bray Wyatt's right hand man, Harper stood out due to his size and his ring skills.  Harper's character fit right in with the Wyatt Family, looking as if he came straight out of the swamp lands.
Harper also enjoyed solo success, gaining the Intercontinental Championship for a short time in 2014.  After The Wyatt Family disbanded, Harper and third member Erick Rowan struggled to stay a force in the Tag Team Division.  There was hope with the team when they were rebranded as the Bludgeon Brothers.  Harper and Rowan's new attitude escalated them to be top contenders for the WWE Tag Team Championships.
Their Championship reign was cut short due to Rowan suffering a bicep injury.  The Bludgeon Brothers faded out with Harper lost in the shuffle.  Harper could be considered underrated due to unfortunate incidences, however he rose to the occasion when called upon.  Now that Rowan has a new role with Daniel Bryan, Harper finds himself at a crossroads.  Perhaps AEW is in his future.
2.  Shelton Benjamin
This super-talented WWE veteran is one of the most underrated Superstars in WWE history.  A true craftsman in pro wrestling, Benjamin has had his share of history-making moments from his time in the Tag Team Division as a part of Team Angle to the first Money in the Bank matches.
His return to the company received hype-filled vignettes, only for him to enjoy little success.  His teaming up with Chad Gable brought them several opportunities to win the WWE SmackDown Tag Team Championship.  The team was never able to capture the Championships.
Benjamin has made sporadic appearances on SmackDown and Raw since then, however nothing has materialized into a sufficient storyline.  Benjamin's experience from WWE and NJPW would be beneficial should he ever make the jump to AEW.  This fan will take Benjamin vs. Kenny Omega.
3.  Rusev
Rusev and Lana both have expressed their frustration and unhappiness with the company for quite some time now.  One could speculate that the power couple will soon be the latest to head out of WWE for better opportunities.
Interesting i beat Bryan and Miz and yet they are captains and i can't even make the roster. NOT EVEN QUALIFYING MATCH!!!

— Miro (@RusevBUL) November 7, 2018
Rusev started off strong, just like others before him in the past.  His ruthless style was feared, deeming him unstoppable.  His feud with John Cena back in 2015 was a sign that big things were ahead from the Bulgarian Brute.  After a failed stint with the League of Nations, Rusev found a light at the end of the tunnel with his "Rusev Day" catchphrase in 2017.
As soon as it started, the Rusev Day phenomenon ended.  Since then, Rusev has struggled to get the TV time that he used to get.  Of course, Rusev has been utilized more than others that will be mentioned in this blog.  However, nothing has seemed to click for the promising Superstar.  He has recently been teaming with Shinsuke Nakamura, though the team hasn't found any kind of success.
Rusev has shown different sides to his character over time, and that means that he can adapt and is versatile.  AEW could benefit from a powerhouse such as Rusev, who has proven he can get over as both a good guy and a bad guy.  The talent is there, but the real scenario is keeping the focus on him once something clicks.  It seems that WWE gives up on Rusev before it really gets started.
4.  Dana Brooke
Dana Brooke may have found herself in a more prominent role recently thanks to the Sasha Banks sabbatical.  However, Brooke has been one of the Superstars in the Women's Division who has expressed to have more opportunities.
Brooke's gymnastics background certainly helps her stand out among the other Superstars in the Women's Division.  And while she has taken part in the Women's Royal Rumble and Money in the Bank matches, Brooke hasn't tasted success.
Brooke certainly has room for improvement.  Working with AEW's Women's Division could help her grow into a better-rounded wrestler.  A change of scenery could help Brooke out as well, helping her find a better fit for her character and reinventing herself along the way.
5.  Tyler Breeze
Prince Pretty was a mainstay on NXT before coming onto the main roster.  Breeze did enjoy some success as one-half of Breezango.  However, Breeze has been lost in the shuffle on SmackDown, which would lead fans to forget how great this talent is.
Breeze has recently made his return to NXT, where he took part in NXT Takeover: XXV.  He took on NXT North American Champion Velveteen Dream in what was a great showing.  Breeze has also altered his look, which can help him in this transition.
An arrogant male model who loved taking selfies, Breeze was over in NXT and was the one who could be depended on to carry out a strong match.  A highlight for Breeze was being the opponent for the legendary Jushin "Thunder" Liger.  Unfortunately having a gimmick such as the model would set up for some comedic relief backstage.  Breeze is entertaining for sure, but he can also put on a performance in the ring.
His connection with the former Tye Dillinger would be a key to AEW.  The two have opened a wrestling school together recently, which will more than likely open some doors in the future.  His growing experience will certainly help post-WWE should Breeze decide to take his talents elsewhere.
6.  Shinsuke Nakamura
After listening to the Emancipation of Jon Moxley, Nakamura was the first Superstar I thought of afterwards.  It has been reported that Nakamura has been unhappy with the company.  Considering his success in NJPW and worldwide reputation, it is no surprise that Nakamura would be in that predicament.
WWE fans got a tease of what Nakamura could do with his feud against AJ Styles.  Their feud in NJPW was something many fans caught onto prior to Styles' shocking move to WWE.  Nakamura's wrestling style doesn't compare to what WWE likes to do and it shows.  Nakamura is extremely versatile in the ring in addition to his larger than life character.
Nakamura is a rock star, and it is anything but in WWE.  More than likely Nakamura will return to NJPW in the future, but it doesn't rule out an AEW appearance as well.  AEW would be breaking new ground for him whereas NJPW will be what Nakamura is used to.  Moxley's impending NJPW dates opens way for Nakamura to explore those options post-WWE.
7.  Mickie James
If the AEW Women's Division could benefit from a veteran wrestler, look no further than Mickie James.
James' career highlights include being a six-time WWE Women's Champion in addition to being one of the trailblazers for the Women's Evolution.  James' characters are nothing short of crossing the lines, and AEW fits that bill.  With James' insatiable charisma and talent, seeing her lock up with those such as Britt Baker and Kylie Rae would be highlights.
James' time in WWE this go-round has established Alexa Bliss as one of the roster's top Superstars.  James was a prominent factor for both Bliss and Becky Lynch with the first SmackDown Women's Main event and establishing the SmackDown Women's Championship.  Meaning, her run with WWE has not been a waste.
James has proven her worth in WWE, and perhaps she isn't finished in the square circle just yet.
8.  Apollo Crews
Apollo Crews is insanely talented, but most fans wouldn't know that thanks to his sparingly use on WWE TV.  A promising talent, Crews didn't spend much time in NXT.  His quick transition to the main roster has proven almost fatal with nothing to back up the hype of this up and comer.
Crews would be one of the top candidates that possibly could reinvent himself in AEW.  As the former Uhaa Nation, Crews carried a reputation that wowed audiences with his agile move set.  His time in WWE has done him no favors, but his jumping ship elsewhere would mean everything to a growing AEW.
Crews doesn't lack in the talent department at all, however he could be better utilized.  A potential powerhouse, Crews' talent knows no limits when used properly.  Becoming an afterthought is what he doesn't need, because Crews deserves much better than what he's getting in WWE.