Steve Cook's Top 5 Possible Locations For 24/7 Title Defenses!
WWE has brought us the 24/7 Championship. A golden goose, a blessing of wholesome fun…but now where else can the shenanigans go down? Steve Cook gives us some options!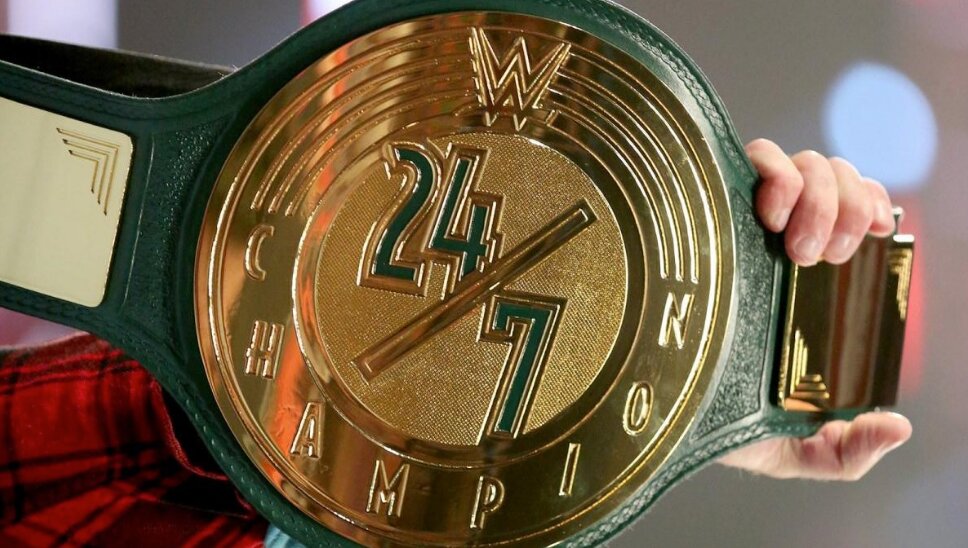 WWE has brought us the 24/7 Championship. A golden goose, a blessing of wholesome fun…but now where else can the shenanigans go down? Steve Cook gives us some options!
After a bumpy beginning, WWE's 24/7 Championship is starting to find its groove. Superstars like R-Truth, Drake Maverick, Elias & others are bringing the "entertainment" to "sports entertainment". and the results so far have been tremendous. We all like a little levity from time to time in our wrestling viewing, and this championship is bringing exactly that.
The 24/7 Champion is never safe, not even while trying to enjoy a round of golf.
The possibilities are endless. Where can the 24/7 Championship be defended next? I took a look at WWE's touring schedule over the next couple of months, and here are my Top 5 Potential Locations for 24/7 Title Defenses. I attempted to limit it to places that they could feasibly shoot things at anyway. Sure, I could talk about how great a title defense in Antarctica or on the moon would be, but neither are on WWE's road schedule.
5. Tootsie's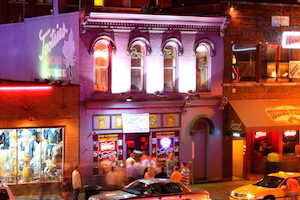 Nashville, Tennessee will host a WWE house show on Saturday, July 27. As anybody with a passing knowledge of Nashville & wrestling knows, Tootsie's is the favored hangout of any wrestlers passing through the area. WWE has featured the venue on its television shows numerous times. The show at Bridgestone Arena won't be making television or WWE Network, but there's no reason video of a 24/7 title change or two taking place in a crowded Tootsie's after the event couldn't appear on various social media outlets.
4. Steps of the Philadelphia Art Museum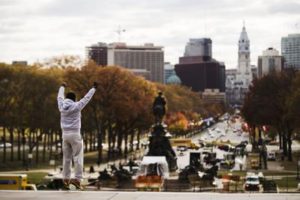 Extreme Rules takes place in Philadelphia on July 14 at the Wells Fargo Center. With Philly's hardcore wrestling history, it would only make sense for the Hardcore Championship's spiritual successor to change hands a time or two there. There's no shortage of possible locations within Philadelphia, but one stands out.
I'd like to see somebody score a pinfall with the Rocky Balboa statue in the background, then run up the steps in celebration. Preferably wearing a tracksuit, though if Jinder Mahal wants to go full gear I'm not going to stop him.
3. Burj Khalifa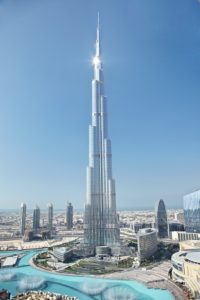 It's no secret that I'm not a big fan of the whole WWE/Saudi Arabia relationship. I've talked about this before, there's no real need to delve into it again. With that being said, there's still plenty of potential for entertaining 24/7 stuff during WWE's trip to the Middle East. I don't think I'd pull anything in Mecca, as the ramifications of running a wrestling angle at a Muslim holy site could be steep. The most interesting spot to me for a title change isn't in Saudi Arabia itself, but the neighboring United Arab Emirates.
Burj Khalifa is the tallest existing structure in the world, standing at an astounding 2,722 feet. That's over a thousand feet taller than the Sears Tower, which I remember being the world's tallest building when I visited it. I don't know how high up people are allowed to go in Burj Khalifa, but a 24/7 title change at the highest point possible would certainly make wrestling history.
2. The White House
WWE's running a house show in Washington D.C. on July 6th. Ordinarily, I wouldn't pitch this as an idea as the odds of the Secret Service letting a wrestling angle go off without a hook seem pretty long. However, I understand that Vince McMahon may have some friends in high places that could get the okay on this.
You don't even have to make it political. Have R-Truth take the official White House Tour and get attacked by Drake Maverick or whoever. Simple enough, assuming the right people get the okey doke.
1. The U.S./Mexico Border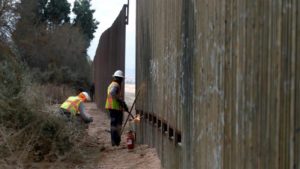 Is there a more controversial place in North America right now than the border between the United States & Mexico? The whole business with the proposed wall, potential tariffs, and general disdain from a certain percentage of the American public towards their neighbors to the south, not to mention all the detainees shipped to various parts of the country with little rhyme or reason.
WWE's running San Diego on June 16. That's close enough to the border for some shenanigans, right? They ran an angle with JBL shooing illegal immigrants away before. It's not like it would be the first time. If WWE wants to get some attention, shooting an angle on the border would be a way to do it.
King's WrestleMania Rewind: Charlotte Flair vs. Asuka from WrestleMania 34
Chris king is back with one of the most underrated matches in WrestleMania history–Charlotte Flair vs. Asuka!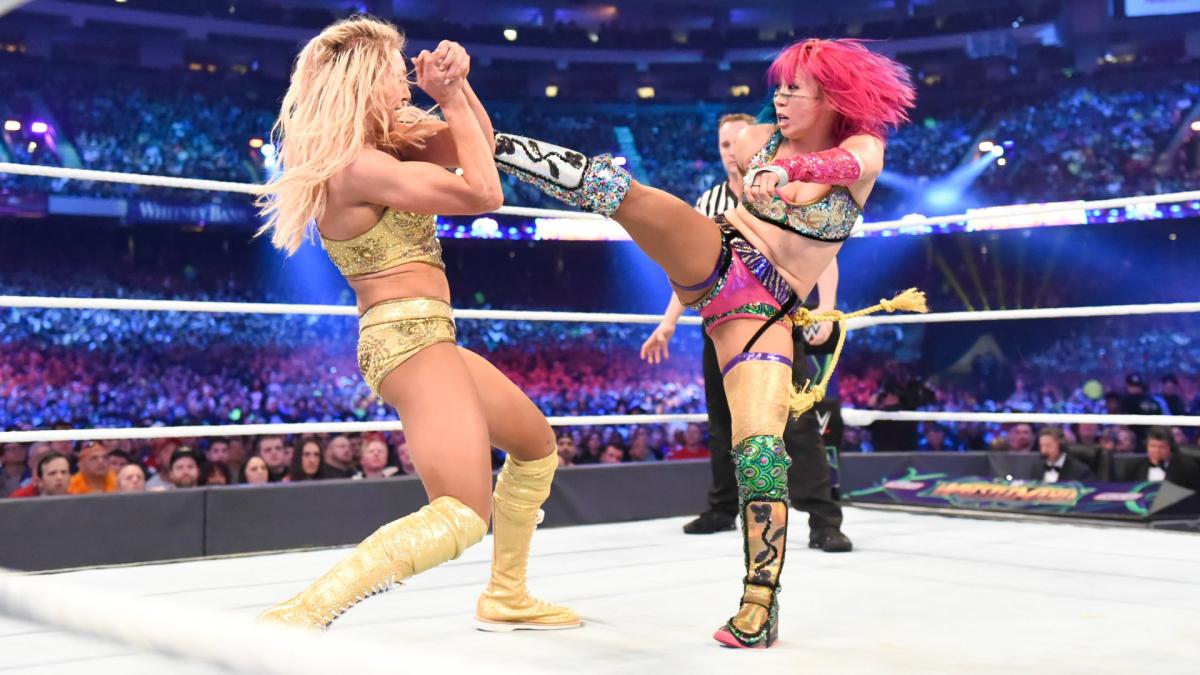 Chris king is back with one of the most underrated matches in WrestleMania history–Charlotte Flair vs. Asuka!
We look back at Charlotte Flair vs. Asuka at WWE WrestleMania 34. 'The Empress of Tomorrow' put her unprecedented and historic undefeated streak of 914 days on the line against 'The Queen's' SmackDown Women's Championship.
For years, this was considered a dream match while Asuka dominated the roster in NXT, while Flair won numerous championships on the main roster on both Raw and SmackDown. The Empress made her long-awaited debut on the September 11th episode of Raw and began to tear through the competition.
Asuka outlasted all twenty-nine other women in the historic first-ever Women's Royal Rumble match to challenge for the title of her choosing. At Fastlane, she made her choice.
The WWE Universe was so excited for this match myself included. Both superstars delivered a fantastic performance on the Grandest Stage of Them All executing counter after counter. Asuka showed off some nasty-looking kicks to her opponent, and Flair hit a thunderous Spanish Fly off the top rope. Flair was seconds away from defeat at the hands of The Empress but she locked in Figure Eight and Asuka was forced to tap out.
I can't even begin to explain how shocked I was at this outcome, as nearly everyone expected The Empress to continue her undefeated streak and walk away with the women's title. This controversial decision was the downfall of Asuka's momentum. She would ultimately win the SmackDown Women's Championship at the 2018 TLC pay-per-view in the triple-threat ladder match.
Fast forward to this year when Asuka has recently returned with her Japanese-inspired persona Kana. Kana is dangerous and ruthless and is heading into a championship with Bianca Belair at WrestleMania 39. The Empress has regained all her momentum and is highly favored to walk away with the Raw Women's Championship. Let's hope that Asuka and Belair can tear the house down and deliver an A+ grade match both women are fully capable of.
King: Dominik Mysterio Needs To Do This At WrestleMania
Chris King is here with what WWE should do with Dominik Mysterio at WrestleMania in his long-awaited match against his father Rey Mysterio Jr.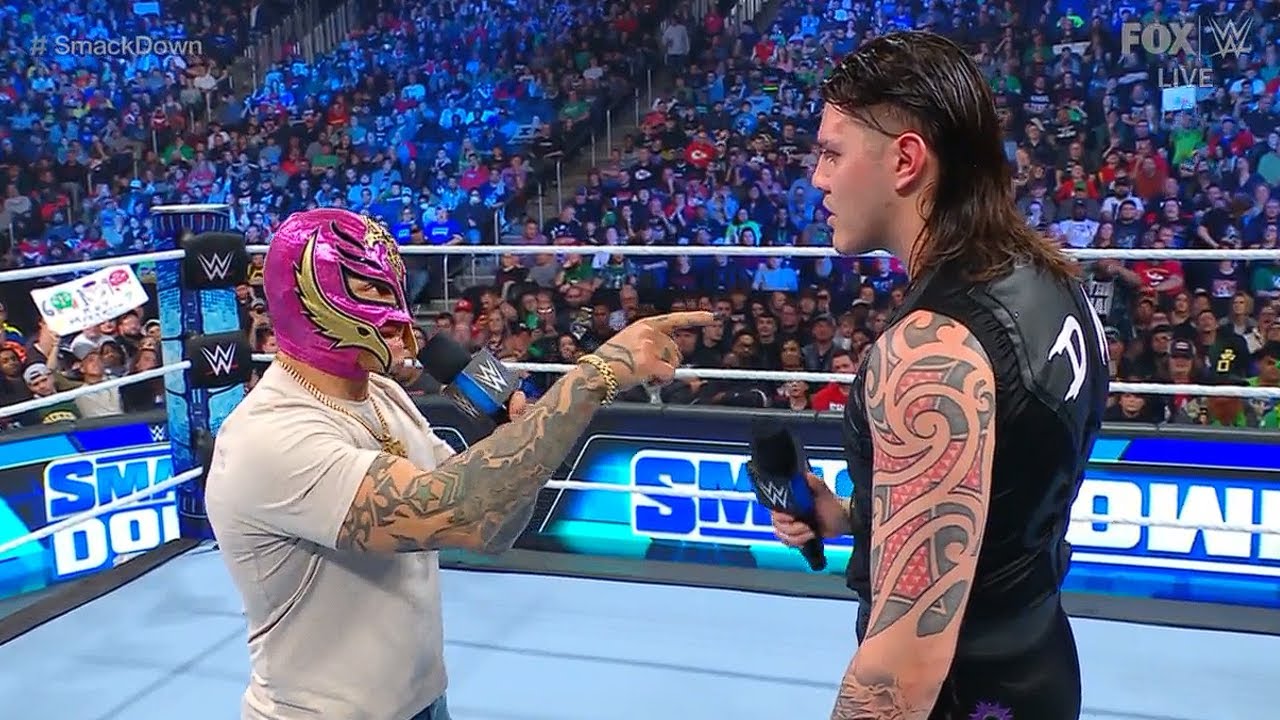 Chris King is here with what WWE should do with Dominik Mysterio at WrestleMania in his long-awaited match against his father Rey Mysterio Jr. 
On this week's episode of Friday Night SmackDown, Rey Mysterio finally snapped and beat some sense into his disrespectful punk-ass kid Dominik. The member of the Judgement Day came out to push his father again for a match on the Grandest Stage of Them All, this time with his mother and sister at ringside. The ungrateful punk told his mom to "Shut Up," as a father even I wanted to jump through the screen and whoop his ass.
Back in October of last year, Mysterio made the emotional decision to possibly quit the company but, instead, Triple H persuaded the Lucha libre superstar to move over to SmackDown to avoid his son. This came after Dominik shockingly turned on his father at Clash at the Castle. Mysterio did everything he could to refuse his despicable son's challenge for Mania but, a man can only be pushed so far. Mysterio will be inducted into the 2023 WWE Hall of Fame and I expect Dominik to embarrass his father during his speech to further this personal feud.
Yes, the WWE Universe hates Dominik and wants to see him get the ever-loving crap kicked out of him but, this feud is missing a special ingredient to capitalize on the biggest heat possible. Throughout this feud, Dominik has made mention of the legendary Eddie Guerrero on several occasions going back to the "iconic" 2005 feud.
I know WWE might not want to go this route but, Dominik MUST come out to Eddie Guerrero's theme at Mania. The disrespectful punk needs to come out in a lowrider to garner nuclear heat. It doesn't matter if The Judgement Day comes out and causes interference for Dominik to get the win, all that matters is that both superstars get the biggest payoff of this nearly year-long feud. Just imagine the Roman Reigns heat after he defeated The Undertaker and multiply that by ten. Dominik portrays the perfect heel and he truly is the missing ingredient that The Judgement Day needed to grow and evolve into a top faction.