WWE has brought us the 24/7 Championship. A golden goose, a blessing of wholesome fun…but now where else can the shenanigans go down? Steve Cook gives us some options!
After a bumpy beginning, WWE's 24/7 Championship is starting to find its groove. Superstars like R-Truth, Drake Maverick, Elias & others are bringing the "entertainment" to "sports entertainment". and the results so far have been tremendous. We all like a little levity from time to time in our wrestling viewing, and this championship is bringing exactly that.
The 24/7 Champion is never safe, not even while trying to enjoy a round of golf.
The possibilities are endless. Where can the 24/7 Championship be defended next? I took a look at WWE's touring schedule over the next couple of months, and here are my Top 5 Potential Locations for 24/7 Title Defenses. I attempted to limit it to places that they could feasibly shoot things at anyway. Sure, I could talk about how great a title defense in Antarctica or on the moon would be, but neither are on WWE's road schedule.
5. Tootsie's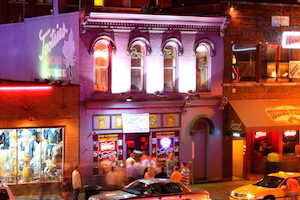 Nashville, Tennessee will host a WWE house show on Saturday, July 27. As anybody with a passing knowledge of Nashville & wrestling knows, Tootsie's is the favored hangout of any wrestlers passing through the area. WWE has featured the venue on its television shows numerous times. The show at Bridgestone Arena won't be making television or WWE Network, but there's no reason video of a 24/7 title change or two taking place in a crowded Tootsie's after the event couldn't appear on various social media outlets.
4. Steps of the Philadelphia Art Museum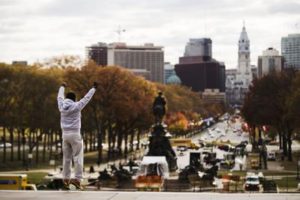 Extreme Rules takes place in Philadelphia on July 14 at the Wells Fargo Center. With Philly's hardcore wrestling history, it would only make sense for the Hardcore Championship's spiritual successor to change hands a time or two there. There's no shortage of possible locations within Philadelphia, but one stands out.
I'd like to see somebody score a pinfall with the Rocky Balboa statue in the background, then run up the steps in celebration. Preferably wearing a tracksuit, though if Jinder Mahal wants to go full gear I'm not going to stop him.
3. Burj Khalifa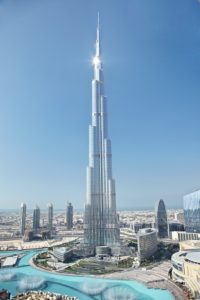 It's no secret that I'm not a big fan of the whole WWE/Saudi Arabia relationship. I've talked about this before, there's no real need to delve into it again. With that being said, there's still plenty of potential for entertaining 24/7 stuff during WWE's trip to the Middle East. I don't think I'd pull anything in Mecca, as the ramifications of running a wrestling angle at a Muslim holy site could be steep. The most interesting spot to me for a title change isn't in Saudi Arabia itself, but the neighboring United Arab Emirates.
Burj Khalifa is the tallest existing structure in the world, standing at an astounding 2,722 feet. That's over a thousand feet taller than the Sears Tower, which I remember being the world's tallest building when I visited it. I don't know how high up people are allowed to go in Burj Khalifa, but a 24/7 title change at the highest point possible would certainly make wrestling history.
2. The White House
WWE's running a house show in Washington D.C. on July 6th. Ordinarily, I wouldn't pitch this as an idea as the odds of the Secret Service letting a wrestling angle go off without a hook seem pretty long. However, I understand that Vince McMahon may have some friends in high places that could get the okay on this.
You don't even have to make it political. Have R-Truth take the official White House Tour and get attacked by Drake Maverick or whoever. Simple enough, assuming the right people get the okey doke.
1. The U.S./Mexico Border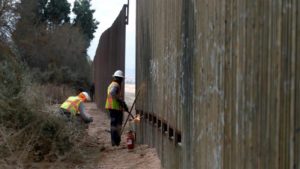 Is there a more controversial place in North America right now than the border between the United States & Mexico? The whole business with the proposed wall, potential tariffs, and general disdain from a certain percentage of the American public towards their neighbors to the south, not to mention all the detainees shipped to various parts of the country with little rhyme or reason.
WWE's running San Diego on June 16. That's close enough to the border for some shenanigans, right? They ran an angle with JBL shooing illegal immigrants away before. It's not like it would be the first time. If WWE wants to get some attention, shooting an angle on the border would be a way to do it.