The Chairshot Staff Picks – WWE Stomping Grounds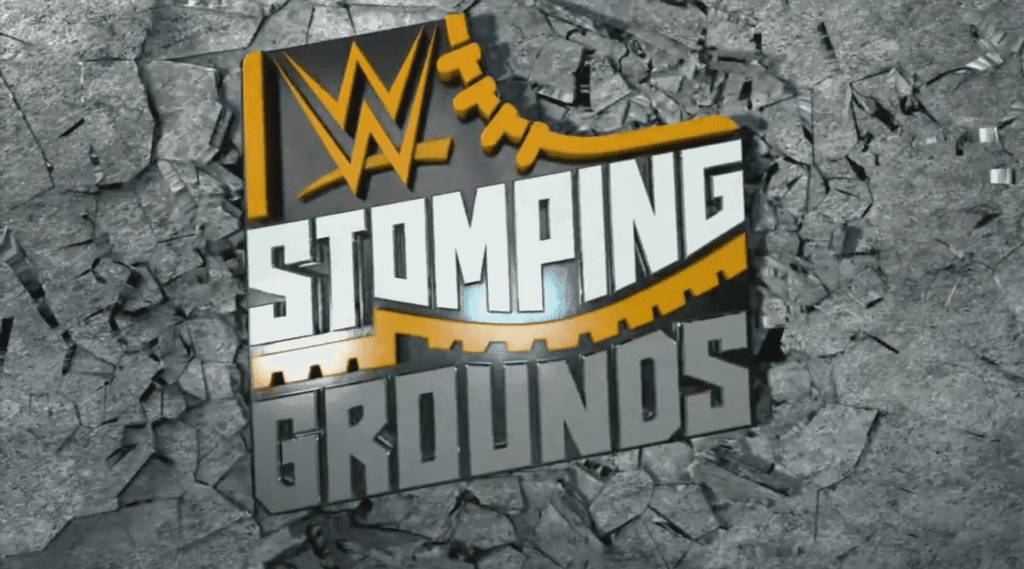 Ladies and gentlemen welcome back to The Chairshot Staff Picks! Summer is upon us and so our sights are set on the highway to hell!… aka SummerSlam. Before we can get there, we must endure a few checkpoints along the way. First up, Stomping Grounds!!! A very solid card of intriguing matchups. I'm once again looking forward to a solid in ring showing from the WWE main roster. Now, time to predict the future…
WWE Stomping Grounds – Tacoma, Washington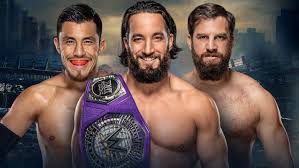 Nese(c) v Tozawa v Gulak
Bradley Jay – Gulak
Bobby Fernandes – Gulak
Carol Cassada – Gulak
Francesca Scopalleti – Gulak
Harry Broadhurst – Gulak
Jason Shufletowski – Nese
Mathew Sarpriacone – Nese
Rey Ca$h – Gulak
Rob Bonnette – Nese
Steve Cook – Nese
Steven Mitchell – Gulak
Tiffany Carter – Nese
Dave Ungar – Nese
Miranda Morales – Nese
DPP – Tozawa
Chris Platt – Nese
Andrew Balaz – Gulak
Greg DeMarco – Gulak
Tunney's Take: Tozawa takes the fall here. Nese gets his rematch at Extreme Rules. My pick is Drew Gulak
The Chairshot – Drew Gulak 10-8-1 #UseYourHead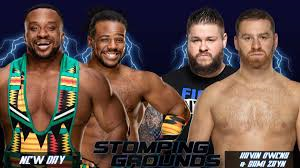 Big E & Xavier Woods v Kevin Owens & Sami Zayn
Bradley Jay – BigE & Xavier
Bobby Fernandes – Owens & Zayn
Carol Cassada – Owens & Zayn
Francesca Scopalleti – Owens & Zayn
Harry Broadhurst – Owens & Zayn
Jason Shufletowski – Owens & Zayn
Mathew Sarpriacone – Owens & Zayn
Rey Ca$h – Owens & Zayn
Rob Bonnette – Owens & Zayn
Steve Cook – Owens & Zayn
Steven Mitchell – Owens & Zayn
Tiffany Carter – BigE & Xavier
Dave Ungar – BigE & Xavier
Miranda Morales – BigE & Xavier
DPP – Owens & Zayn
Chris Platt – Owens & Zayn
Andrew Balaz – Owens & Zayn
Greg DeMarco – BigE & Xavier
Tunney's Take: Very much looking forward to this tag team match. Both teams could benefit from some momentum and possibly find themselves in a tag title match in the near future. My pick is Kevin and Sami
TheChairshot – Owens & Zayn 14-5 #UseYourHead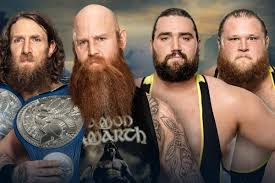 Daniel Bryan & Rowan(c) v Heavy Machinery
Bradley Jay – Heavy Machinery
Bobby Fernandes – Heavy Machinery
Carol Cassada – DB & Rowan
Francesca Scopalleti – DB & Rowan
Harry Broadhurst – DB & Rowan
Jason Shufletowski – DB & Rowan
Mathew Sarpriacone – DB & Rowan
Rey Ca$h – DB & Rowan
Rob Bonnette – DB & Rowan
Steve Cook – DB & Rowan
Steven Mitchell – DB & Rowan
Tiffany Carter – DB & Rowan
Dave Ungar – DB & Rowan
Miranda Morales – DB & Rowan
DPP – DB & Rowan
Chris Platt – DB & Rowan
Andrew Balaz – DB & Rowan
Greg DeMarco – DB & Rowan
Tunney's Take: This would be one hell of a victory for Otis and Tucker! I just don't see their time as right now, its coming soon, just not at Stomping Grounds. My pick is Daniel Bryan & Rowan
The Chairshot – Daniel Bryan & Rowan 17-2 #UseYourHead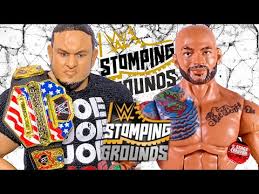 Samoa Joe(c) v Ricochet
Bradley Jay – Ricochet
Bobby Fernandes – Ricochet
Carol Cassada – Joe
Francesca Scopalleti – Ricochet
Harry Broadhurst – Joe
Jason Shufletowski – Joe
Mathew Sarpriacone – Joe
Rey Ca$h – Ricochet
Rob Bonnette – Joe
Steve Cook – Ricochet
Steven Mitchell – Joe
Tiffany Carter – Joe
Dave Ungar – Ricochet
Miranda Morales – Joe
DPP – Ricochet
Chris Platt – Joe
Andrew Balaz – Joe
Greg DeMarco – Ricochet
Tunney's Take: This is the match I want to be given as much time as these two would like. What a great clash of styles! Ricochet has been gaining popularity and momentum lately, but Joe could be his toughest task yet. My pick is Samoa Joe
The Chairshot – Samoa Joe 11-8 #UseYourHead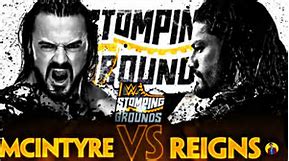 Drew McIntyre v Roman Reigns
Bradley Jay – Reigns
Bobby Fernandes – Reigns
Carol Cassada – McIntyre
Francesca Scopalleti – Reigns
Harry Broadhurst – McIntyre
Jason Shufletowski – McIntyre
Mathew Sarpriacone – Reigns
Rey Ca$h – Reigns
Rob Bonnette – Reigns
Steve Cook – McIntyre
Steven Mitchell – McIntyre
Tiffany Carter – Reigns
Dave Ungar – McIntyre
Miranda Morales – Reigns
DPP – McIntyre
Chris Platt – Reigns
Andrew Balaz – McIntyre
Greg DeMarco – Reigns
Tunney's Take: If Shane McMahon is to continue to the main event against Kofi at SummerSlam, then Drew McIntyre can't win here. Shane needs to be the only one that can have bragging rights over Roman. My pick is Roman Reigns
The Chairshot – Roman Reigns 11-8 #UseYourHead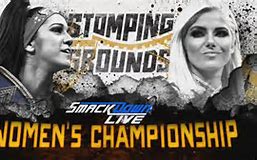 Bayley(c) v Alexa Bliss
Bradley Jay – Bayley
Bobby Fernandes – Bayley
Carol Cassada – Bayley
Francesca Scopalleti – Bliss
Harry Broadhurst – Bayley
Jason Shufletowski – Bliss
Mathew Sarpriacone – Bayley
Rey Ca$h – Bliss
Rob Bonnette – Bayley
Steve Cook – Bliss
Steven Mitchell – Bayley
Tiffany Carter – Bayley
Dave Ungar – Bayley
Miranda Morales – Bayley
DPP – Bayley
Chris Platt – Bayley
Andrew Balaz – Bayley
Greg DeMarco – Bayley
Tunney's Take: I'm very much enjoying the whole Nikki and Alexa storyline. I feel like the dynamic of their relationship is about to change. Nikki will cost Alexa the title victory here. My pick is Bayley
The Chairshot – Bayley 15-4 #UseYourHead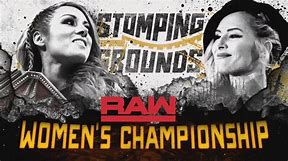 Becky Lynch(c) v Lacey Evans
Bradley Jay – Becky
Bobby Fernandes – Becky
Carol Cassada – Becky
Francesca Scopalleti – Becky
Harry Broadhurst – Becky
Jason Shufletowski – Becky
Mathew Sarpriacone – Becky
Rey Ca$h – Becky
Rob Bonnette – Becky
Steve Cook – Becky
Steven Mitchell – Becky
Tiffany Carter – Becky
Dave Ungar – Becky
Miranda Morales – Becky
DPP – Becky
Chris Platt – Becky
Andrew Balaz – Becky
Greg DeMarco – Lacey
Tunney's Take: Not that I am 100% confident on all of my other picks but, I really struggled here and wanted to go along with DeMarco. How long can we keep Lacey Evans at the top of the women's division without a title victory? Another loss here would hurt her legitimacy of being a top star in the women's division(imo). However, like most title holders right now, it makes sense to see them defending at SummerSlam. My pick is Becky Lynch … insert Dolph Ziggler record scratch here … Becky is better chasing and why not keep this feud going all summer. My pick is Lacey Evans!!! Let's do this Greg!
The Chairshot – Becky Lynch 17-2 #UseYourHead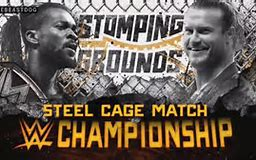 Kofi Kingston(c) v Dolph Ziggler
Bradley Jay – Kofi
Bobby Fernandes – Kofi
Carol Cassada – Kofi
Francesca Scopalleti – Kofi
Harry Broadhurst – Kofi
Jason Shufletowski – Kofi
Mathew Sarpriacone – Kofi
Rey Ca$h – Kofi
Rob Bonnette – Kofi
Steve Cook – Kofi
Steven Mitchell – Kofi
Tiffany Carter – Kofi
Dave Ungar – Kofi
Miranda Morales – Kofi
DPP – Kofi
Chris Platt – Kofi
Andrew Balaz – Kofi
Greg DeMarco – Kofi
Tunney's Take: No Dolph, it shouldn't have been you. My pick is Kofi Kingston
The Chairshot – Kofi Kingston 19-0 #UseYourHead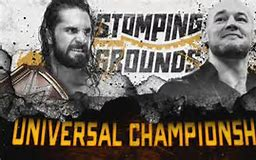 Seth Rollins(c) v Baron Corbin
Bradley Jay – Corbin
Bobby Fernandes – Rollins
Carol Cassada – Rollins
Francesca Scopalleti – Rollins
Harry Broadhurst – Rollins
Jason Shufletowski – Rollins
Mathew Sarpriacone – Rollins
Rey Ca$h – Rollins
Rob Bonnette – Rollins
Steve Cook – Rollins
Steven Mitchell – Rollins
Tiffany Carter – Rollins
Dave Ungar – Rollins
Miranda Morales – Rollins
DPP – Rollins
Chris Platt – Rollins
Andrew Balaz – Rollins
Greg DeMarco – Rollins
Tunney's Take: I would absolutely love to see Baron Corbin win the title here! Corbin has gotten better and better week after week in and out of the ring. Here's to hoping I am wrong, that we are all wrong except for Bradley. My pick is Seth Rollins
The Chairshot – Seth Rollins 18-1 #UseYourHead
As always a BIG thank you to The Chairshot staff for participating and an even BIGGER thank you to all of our readers and listeners over at THECHAIRSHOT.com  My name is PC Tunney(@PCTunney) and you can find me right here for the staff picks every month and in your ears on POD is WAR and the DWI Podcast every week. Take the time to kick back and enjoy Stomping Grounds, and remember pro wrestling is FUN!!!