Tiffany's Takes: WWE Raw (6/17/19)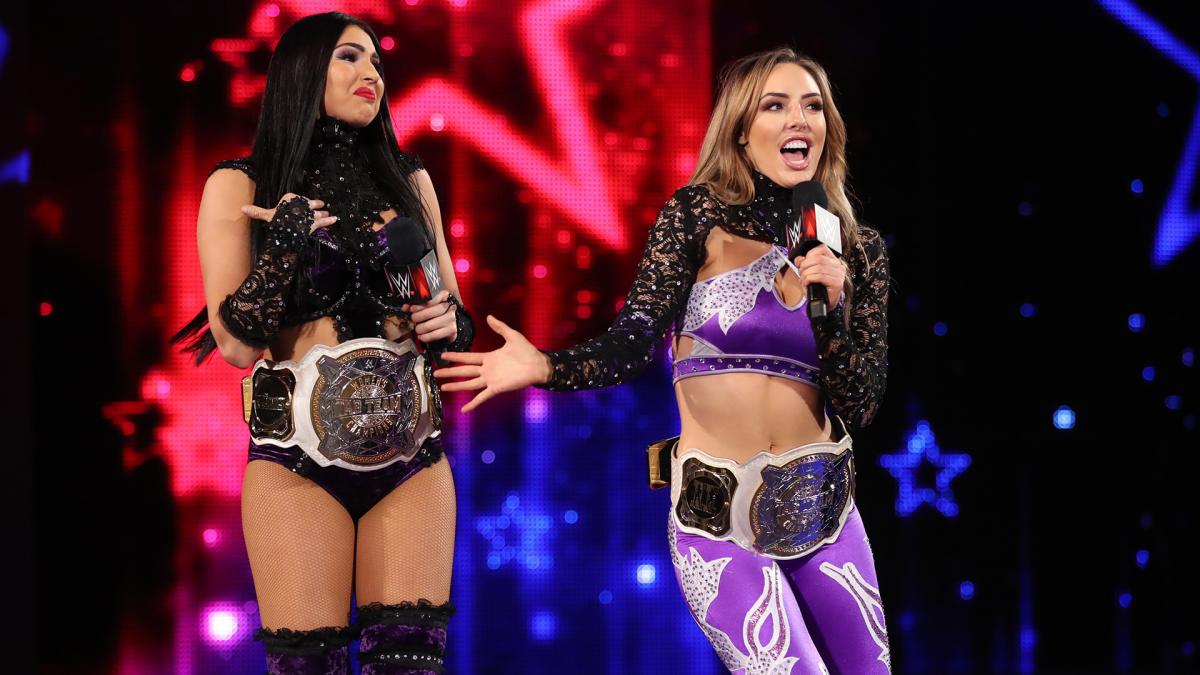 Tiffany's Takes kicks off the week with look at WWE Raw that featured Seth Rollins vs. Daniel Bryan and The New Day in a 2-Out-Of-3-Falls Match!
It's the go-home show for Stomping Grounds! How will WWE Raw make a case for fans to tune in?
Universal Championship: Seth Rollins might a babyface, but that doesn't mean he's afraid to get nasty. I LOVED this nasty side of the BeastSlayer and the warning about what will happen to anyone who sides with Corbin over him. THIS is a Universal Champion I can definitely get behind.
I love it when a face makes good on a threat. I lost count on how many prospective refs Seth destroyed, but he definitely got his point across to Corbin and his cronies: Do NOT piss off Seth Rollins.
I enjoyed the six man tag, though an actual, conscious ref was not as fun as EC3 playing Bernie from Weekend at Bernie's (look it up on Wikipedia if you have no idea what I'm talking about). I had a rant all done about how dumb it was to have Rowan interfere and ruin Rollins vs Bryan, but it wasn't needed. That was a great match, can we have more of those, please?
United States Championship:  If Elias wasn't such a slimeball and mediocre singer, I'd almost feel bad for him after he got beat up by every person involved in the Fatal Five Way #1 Contender's Match for the United States Championship, including two guys he used to be allied with.
The match was actually better than I'd expected, though I did somewhat appreciate the story building of Lashley helping to get Strowman eliminated as payback for Strowman eliminating him. My one big gripe is that this match didn't go for very long, but I am THRILLED that Ricochet won and will get a shot on Sunday!
RAW Women's Division: Have I ever mentioned that I'm over this Becky Lynch/Lacey Evans feud? I have? Good, because I wasn't sure I've mentioned how boring I'm finding Becky's ongoing problems with Emmie Slattery (Evans). I did appreciate them bringing up that Evans is a former Marine because I hate that they've taken someone who is a legit badass and can be such a great example for girls and turned her into a pinup who espouses sexist nonsense that has no place in modern America. HOPEFULLY, Scarlett (Lynch) will finally triumph over Emmie and move on to someone else.
Thank you, God, they made the IIconics look like competent champs! Their title run has been build on them looking stupid and it's hurt them so badly. Even with a tainted win, it was a win over serious opponents, which they needed. Again, I loved edgy Bayley, but I hate that she's playing into Alexa's plan to steal the title. Hopefully, someone gets to Nikki and makes her see sense before something really goes wrong.
Raw Tag Team Division: After an absence of several weeks, Viking Raiders finally returned to RAW for some pillaging, and had to deal with the Greenjerks watching their match, for some reason, and that was about the most interesting thing about that match, since I don't think we got the names of the poor guys they squashed.
I liked the Revival proving that there is no honor among thieves when they stole money from Drew McIntyre. I appreciated WWE trying to enhance McIntyre's heel creds by having him attack Heath Slater, but it just felt forced.
I know Good Brothers are leaving in the fall, but I LOVED the reunion between them and Styles. Oh, what could've been if Vince had pulled his head out of his ass. That said, it looks like Styles' words got to them so this last run might be pretty good. I did enjoy the tag match between them and the Usos, but it wasn't long enough for me, plus Good Brothers looked ridiculous.
24/7 Championship: I'll give Truth and Carmella their dues for trying to be clever with those disguises. They would've gotten away with it if not for the camera crew.
Roman Reigns vs Shane McMahon: If Shane and Drew haven't gotten the message about pissing off Roman Reigns, I'm pretty sure they learned it tonight after Roman beat the hell out of Shane, to everyone's delight, including mine.
Firefly Fun House: NOPE. Just…NOPE! He still gets points for the literature nod, but that's it. I draw the line at maggots, but at least the rabbit was okay. Also: The world is ROUND, you inbred!
Overall Comments: So, how was RAW tonight? That was actually the best go-home show they've had in awhile. Every story got built and we got some great matches. Whoever was booking tonight should get a raise.
There's been some discussion about Seth's conduct, but it makes sense when you realize that he's on his own. Ambrose is gone and Roman is dealing with his own issues. Seth's got no one to watch his back and Lesnar is lurking around, so he's getting paranoid and sick of everyone's BS.
I'm ready for Alexa to get her ass kicked on Sunday and I hope Nikki Cross comes to her senses soon. I'm thrilled that the IIconics are finally being treated like legit performers and not just jokes.
Rollins vs Bryan didn't disappoint, but the fact that we still don't have a guest ref is cause for concern.
That's it for Tiffany's Takes! Tune in tomorrow for SmackDown and 205!
---
Time to pick up a new Chairshot shirt!

Get yours at:
https://www.prowrestlingtees.com/related/thechairshot.html