Tiffany's Takes: WWE Raw (6/24/19)
What's the landscape of WWE Raw after Stomping Grounds? What is on deck for WWE Extreme Rules? And…UNDERATKER?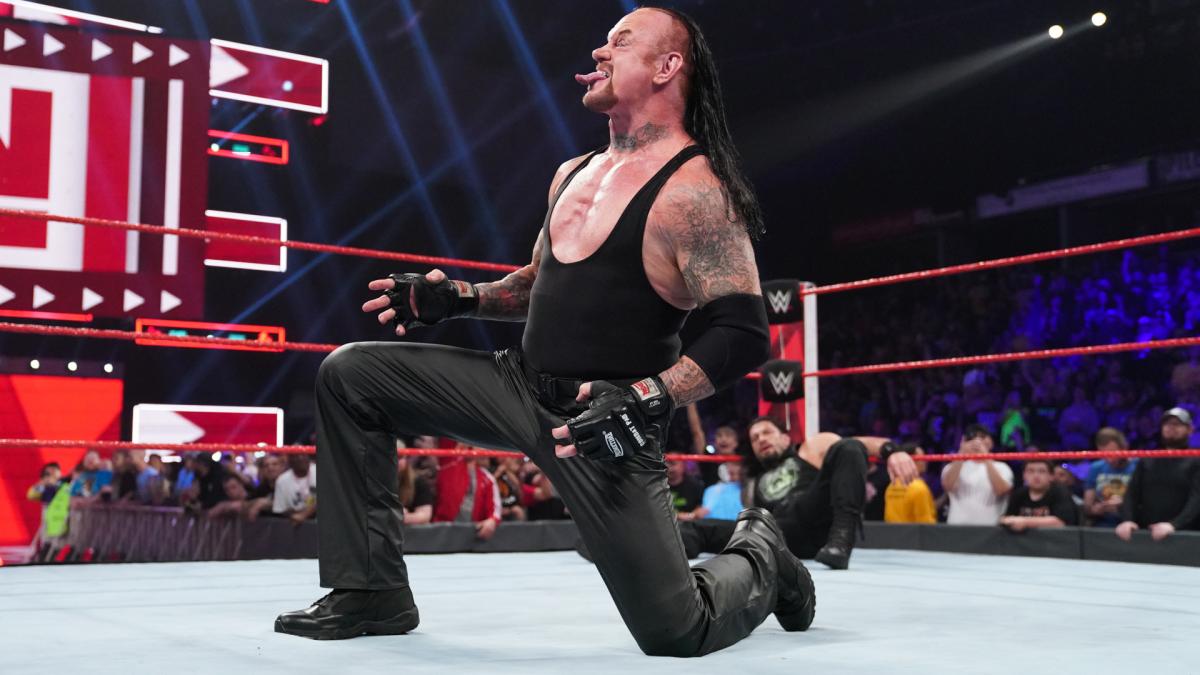 What's the landscape of WWE Raw after Stomping Grounds? What is on deck for WWE Extreme Rules? And…UNDERATKER?
Read: Steven Mitchell's review of WWE Raw for June 24th!
WWE Universal Championship: I love Seth and Becky's RL relationship. I think they're super cute and I'm very happy for them. I do NOT love their relationship being used as part of a storyline. I'm also not a fans of the continuation of each of them vs Corbin and Evans. Seriously, let's move on. I will admit to being intrigued by the match at Extreme Rules, but I'm hoping it'll be the end of the feuds and we all move on because this will be the THIRD match for these four.
WWE United States Championship: This was definitely a main event match! This has been a dream match since Ricochet came up from NXT. It was a great match, as expected, but I'm puzzled by what Gallows and Anderson were doing. I'm not even mad about Styles getting the win because A. It was a good match and B. We'll probably have a title match at Extreme Rules.
WWE 24/7 Championship: Well, that didn't go as expected. I thought Miz having Truth on MizTV meant Miz would double cross his former buddy and take the 24/7 championship. I was happy about Maverick being pissed about Truth crashing his wedding, which is understandable. According to Emily Post, it is highly inappropriate to crash a wedding simply to have a title match. You should always wait until the reception. The match was quick, so Maverick probably shouldn't have skipped the honeymoon for it.
Then it was back to chaos. Slater got a moment, then Truth, then Cedric Alexander, then EC3  got a go. Thank God, Truth has Carmella to watch his back for him. 9x 24/7 Champion, baby!
RAW Women's Division: I feel sorry for Nikki Cross. All she wants is a friend, and she's got Alexa Bliss, who is only interested in using her to get her own way. I love that Nattie and Naomi tried to warn Nikki off, but I still think Nikki's going to learn the hard way that she can't trust Alexa.
I love that Naomi showed off some new offense in the inevitable tag match, but it's too early to hope that Glow Cats got through to Nikki just yet, but it's clear that Nikki wasn't happy about Bliss stealing the win from her. We'll see.
Wild Card: So Greenjerks came back to RAW because WWE is still in Washington state, the only place Daniel Bryan WON'T get booed for an eight man elmination tag team match with the Revival against the Usos, New Day. The match was really good. It looks like New Day will be in line for a title match after Woods pinned Bryan, but the fact that the match ended up being the two RAW teams wasn't a shock and it looks like we're getting Revival vs Usos at Extreme Rules. Yay!
---
Pick up your Chairshot T-Shirt today!
---
Not yay-worthy was SmackDown taking up several minutes of RAW for the WWE Championship situation. Seriously, do this on your own show. The match between Kingston and Zayn was good, but again, They should've saved it for SmackDown instead of  taking up time on RAW. Also not here for Joe attacking Kingston. Seriously, over this.
Roman Reigns vs Shane McMahon: Well, your humble reviewer has once again had to delete an entire rant because shit went sideways while she was typing. Rest assured, my rant on why having Roman continuing to deal with McIntyre was dumb, then Undertaker showed up and made the save. I'm not sure where this is going, but I'm intrigued. Hopefully the Extreme Rules tag match won't be the trainwreck I fear it will be.
Braun Strowman vs Bobby Lashley: Just when we thought this was over, WWE dragged this trainwreck back out. This was the dumbest thing I've ever seen. Why is this feud continuing?
Gallows and Anderson vs Viking Raiders: Okay, I loved Styles trying to get the Good Brothers to be more serious, especially when it gives us matches like this. Viking Raiders have been on a tear…whenever they've been on TV, and it was nice to see them show their stuff in a match that wasn't a squash.
Overall Comments: So, how was RAW after Stomping Grounds? It was pretty good. there were some hit or miss spots, but they did a good job of building for Extreme Rules. I'm equally intrigued by the mixed match, Winner Take All for RAW, but I'm also tired of Corbin and Evans getting shots, especially since Evans has shown repeatedly that  she's not as good as her spot says she should be.
The whole Taker thing is interesting, but given how bad the Goldberg match was, I'm not sure I want to get my hopes up for it. The Wildcard thing is getting stupid. I don't mind it being for cross-promotional matches, but the fact that three SmackDown guys took up twenty minutes of RAW for a SmackDown title is ridiculous, especially when it was all about Samoa Joe challenging Kingston.
Styles vs Ricochet was Match of the Night. It's not even close. That's it for Tiffany's RAW Takes! Tune in tomorrow for SmackDown and 205!
King's WrestleMania Rewind: Stone Cold VS. Scott Hall (WrestleMania X8)
Chris King is back with another WrestleMania Rewind, looking at the NWO's Scott Hall battling Stone Cold Steve Austin at WWE WrestleMania X8 from Toronto!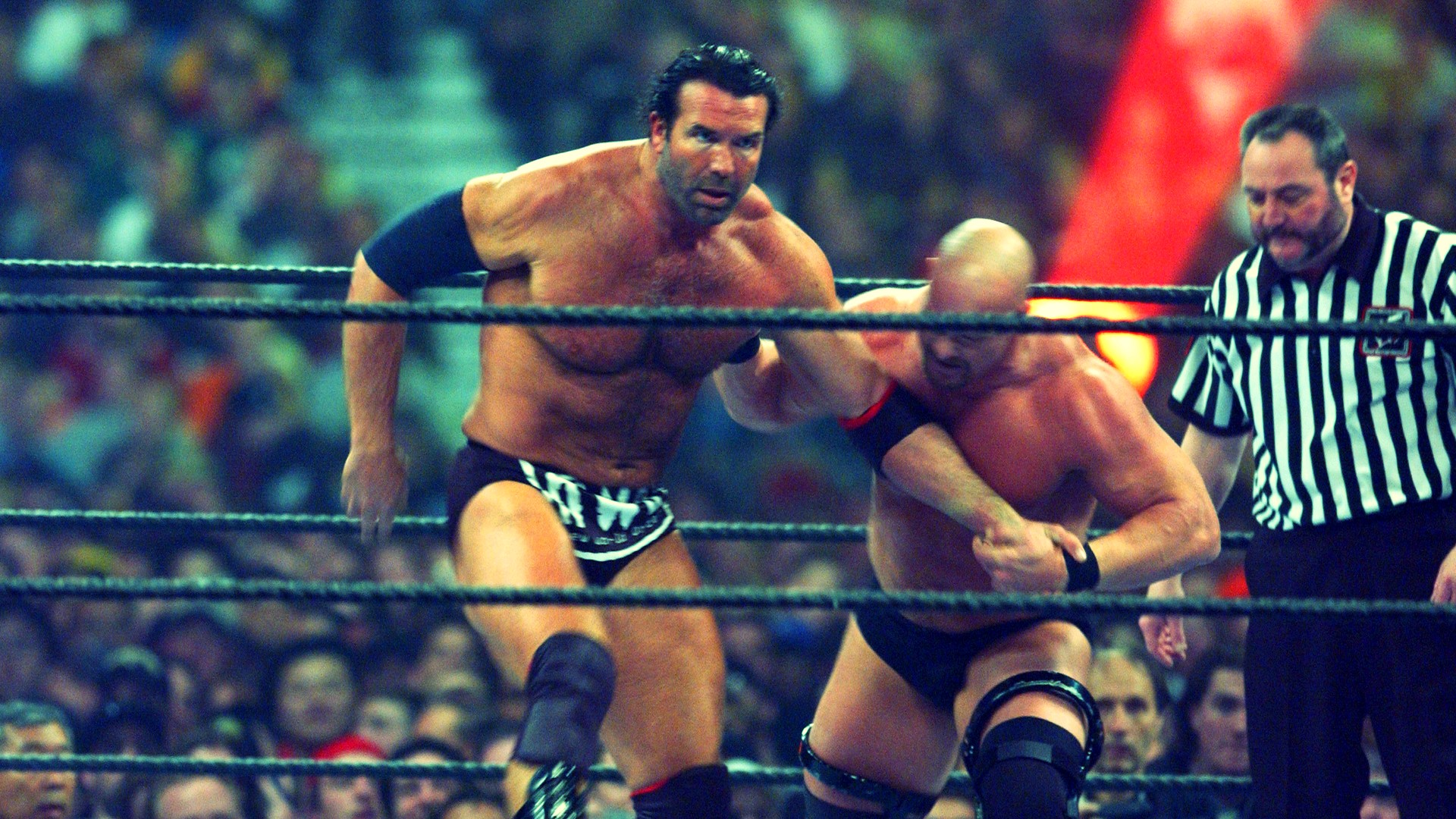 Chris King is back with another WrestleMania Rewind, looking at the NWO's Scott Hall battling Stone Cold Steve Austin at WWE WrestleMania X8 from Toronto!
Chris King is back this week with another edition of WrestleMania Rewind, where he is rewatching all the past Mania matches and feuds. This week you're in for a treat as we look back at 'Stone Cold' Steve Austin vs. Scott Hall at WrestleMania X8.
In late 2001, Vince McMahon bought out his competition WCW and acquired the rights to a plethora of talent including Booker T, Eddie Guerrero, Chris Benoit, and the iconic trio known as NWO. Hulk Hogan; Kevin Nash, and Scott Hall were hell raisers, and what better way to make a name for yourself than take out the two top superstars in the WWE The Rock, and Stone Cold?
The NWO cost Austin his chance at becoming the Undisputed Champion at No Way Out during his match with Chris Jericho. Adding insult to injury, the NWO spray-painted 'The Texas Rattlesnake' with their brand logo just like they did in WCW. As you can imagine, Austin was pissed and out for revenge against the group and primarily Scott Hall.
Hall would challenge Stone Cold to a match at WrestleMania 18. Both superstars beat the living hell out of each other leading up to this highly-anticipated match for who runs the WWE.
The glass broke and Stone Cold made his iconic entrance, and black and white NWO covered Halls' entrance alongside Kevin Nash. With the odds stacked against 'The Toughest S.O.B' could Austin or NWO prove their dominance? Sadly the NWO  broke up that very night when Hulk Hogan came to the aid of his adversary The Rock after their 'iconic' dream match. Stone Cold would ensure the victory with the Stunner. Hall would perform an Oscar-worthy sell over the finisher.
What a time to be a wrestling fan in the 2000s when nothing was impossible for WWE. Who would've thought WCW would go out of business and Hogan would make his long-awaited return to WWE?
King's WrestleMania Rewind: Seth Rollins vs. Kevin Owens (WWE WrestleMania 36)
Chris King takes a look at the most underrated WWE WrestleMania matches, and starts off with Seth Rollins battling Kevin Owens at WrestleMania 36!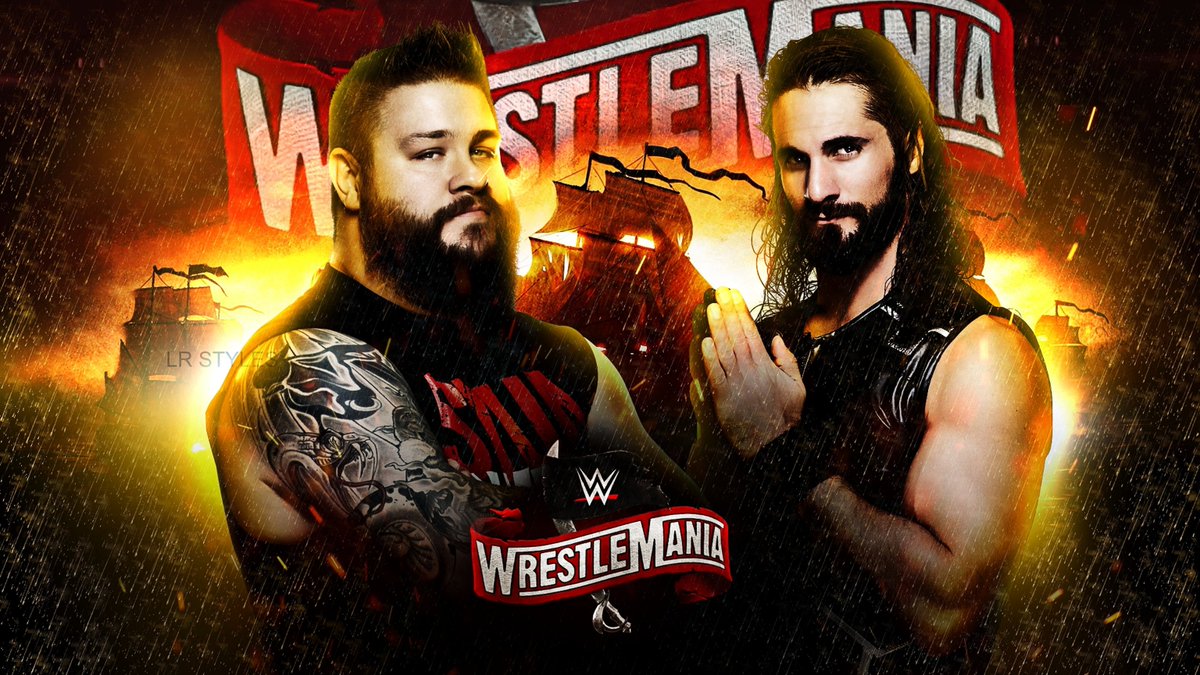 Chris King takes a look at the most underrated WWE WrestleMania matches, and starts off with Seth Rollins battling Kevin Owens in the WWE Performance Center at WrestleMania 36!
Chris King is starting a new series heading into WrestleMania season dubbed WrestleMania Rewind. Each week he'll be going back and sharing his insight over underrated matches at the Show of Shows. First up, is Kevin Owens vs. "The Monday Night Messiah" Seth Rollins at WrestleMania 36.
At the 2019 edition of Survivor Series, Rollins sacrificed himself during the men's traditional match allowing SmackDown to ultimately gain the victory. The following night the self-proclaimed Messiah, berated the whole roster but KO was not having any part of it. Owens quickly became a huge barrier in Rollins' cause for the greater good. The Authors of Pain attacked Owens with Rollins' character in question.
Owens finally had enough of his rival's mind games and torment and challenged Rollins to a match on the Grandest Stage Of Them All. Rollins mockingly accepted his challenge and the match was made official for night one of WrestleMania. Owens came out of the gate beating the holy hell out of the Monday Night Messiah trying to achieve his long-awaited moment at Mania but, Rollins tried to steal a disqualification victory by using the ring bell.
Owens hellbent on revenge provoked Rollins into turning their encounter into a no-disqualification contest where the fight could be taken all over the empty arena. The highlight of the match, was when KO used the WrestleMania sign to deliver a thunderous senton bomb through the announce table. Owens would secure the victory with a Stunner in an incredible match. Despite having no crowd during the pandemic era, both KO and Rollins put on an intense performance under the brightest lights.
In my personal opinion, this was a great feud that helped both superstars in their transformation as compelling characters for years to come.