Tiffany's Takes: WWE SmackDown Live (6/4/19)
What did the blue brand do in the go home show for Super Showdown?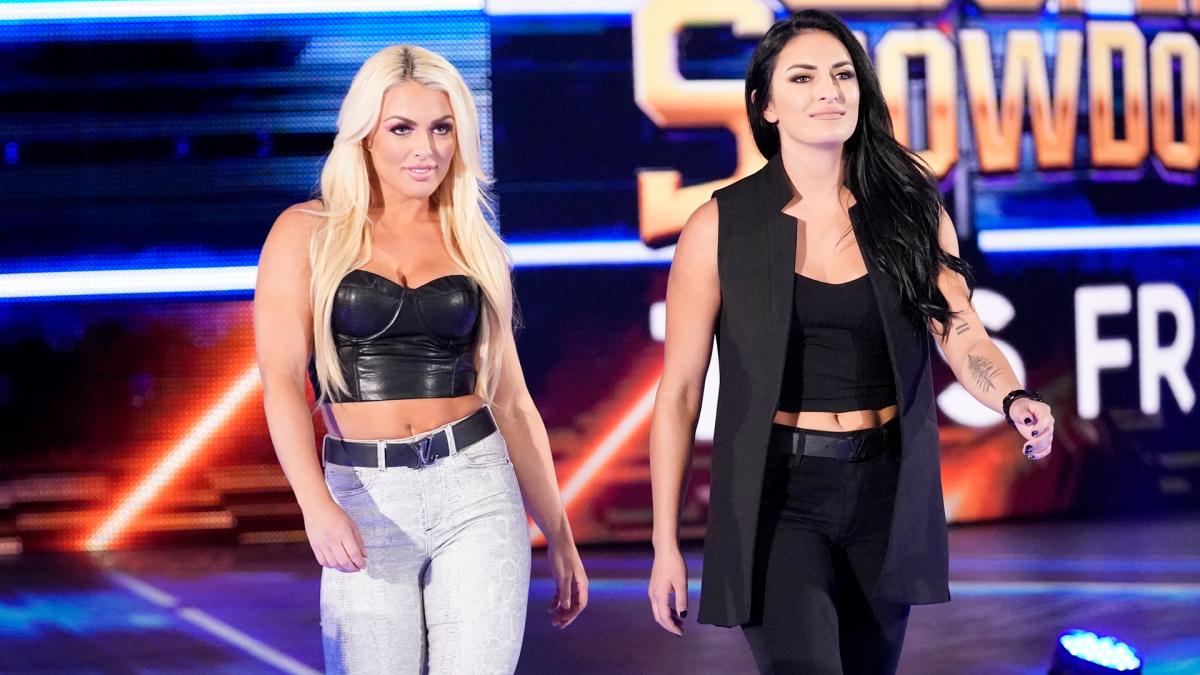 Tiffany's Takes stops by this week's edition of WWE Smackdown–what did the blue brand do in the go home show for Super Showdown?
The countdown to Super Show Down continues, how does SmackDown's card look?
WWE Championship: So, what is the storyline for Kofi/Ziggler? A white guy can't stand that an African-American of equal or greater talent succeeded while the white guy stayed home and pouted? Is that what this is because that's what it looks and sounds like.
Anyway, the match between Kingston/Woods vs Owens/Zayn was great, especially considering that Kingston probably had serious jetlag from being in Ghana last week, which is a video series I highly recommend. It's really a shame that we're not going to get Kingston/Owens or Kingston/Zayn at Super Show Down, but as long as Kingston beats the hell out of Ziggler, it'll be okay.
WWE Intercontinental Championship: Well, we finally got a build for this match at Super Show Down! It was becoming the forgotten match, in my opinion. The one thing that sucked was that Apollo Crews got sacrificed to remind people that this match is happening.
SmackDown Women's Championship: For once, Moment of Bliss wasn't a total trainwreck, thank you God. I'm a little puzzled by Bliss playing the heel, but that might be a layer to the story. I loved the Baymella reunion but I'm tired of Charlotte constantly in the title picture.
Well, this is what happens when you assume. I had something all typed up because I assumed that Charlotte was going to go over AGAIN and I was going to subject you all to a long rant about how much she suffocates the division and I was wrong. Don't get me wrong, I'm not thrilled about Alexa being the #1 Contender over other SmackDown women, but she's not Charlotte, so I'll take it, especially since all three women put on a great match.
---
Time to pick up a new Chairshot shirt!

Get yours at:
https://www.prowrestlingtees.com/related/thechairshot.html
---
Roman Reigns vs Shane McMahon: Shane McMahon is a lunatic and that's why we both love him and despise his existence, right? The idea that he's going to 'soften' Roman up for Friday is hilarious because Shane needed three guys to beat Reigns Monday.
So, Revival and Shane learn to never poke a dog, especially a pissed off one. Even though Shane needed three people to get the better of Reigns again, I think  it's safe to say that Shane and Drew will be sorry on Friday.
24/7 Championship: I've been clear about my reservations about this title, but you can't deny that's it's funny as hell to watch. By my count, Truth is at title reign #5, making him the greatest 24/7 champion in history.
Aleister Black: Are we ever going to get Aleister Black back in a WWE Smackdown ring? Seriously, I love his promos, but I'd rather watch him in the ring.
Undertaker vs Goldberg:  I think I said on Monday, that I wasn't thrilled about this match, mainly because it's ten-twenty years too late to be as memorable as it should be. Don't get me wrong, the face off was cool as hell, but I'm just not into it, WWE waited too long.
Lars Sullivan Interview: It's not often I genuinely feel sorry for someone on TV, but I really felt bad for Kayla Braxton. Being asked to interview someone who has a history of racist comments could not have been easy for her as a biracial woman, but she did it like a trooper. Doesn't disguise the fact that Sullivan is just creepy and gross.
Overall Thoughts: That was actually not a terrible go-home show for WWE SmackDown. It was definitely an improvement over the mess that we've been getting over the last few weeks. Every storyline got a build and we have things starting to form for Stomping Grounds.
One thing I really didn't like was the Lars Sullivan thing. That was just awful. 24/7 continues to be a highlight, even with the limitations.
Bayley will probably go over Alexa at Stomping Grounds and that's okay, but I have to wonder if Alexa will be cleared in time. Yeah, she competed tonight, but she'd definitely got an issue with the injury bug, so I'm not holding my breath.
That's it for Tiffany's SmackDown Takes! Stay tuned for 205!