WWE NXT Minus 6: Forty Nine Minutes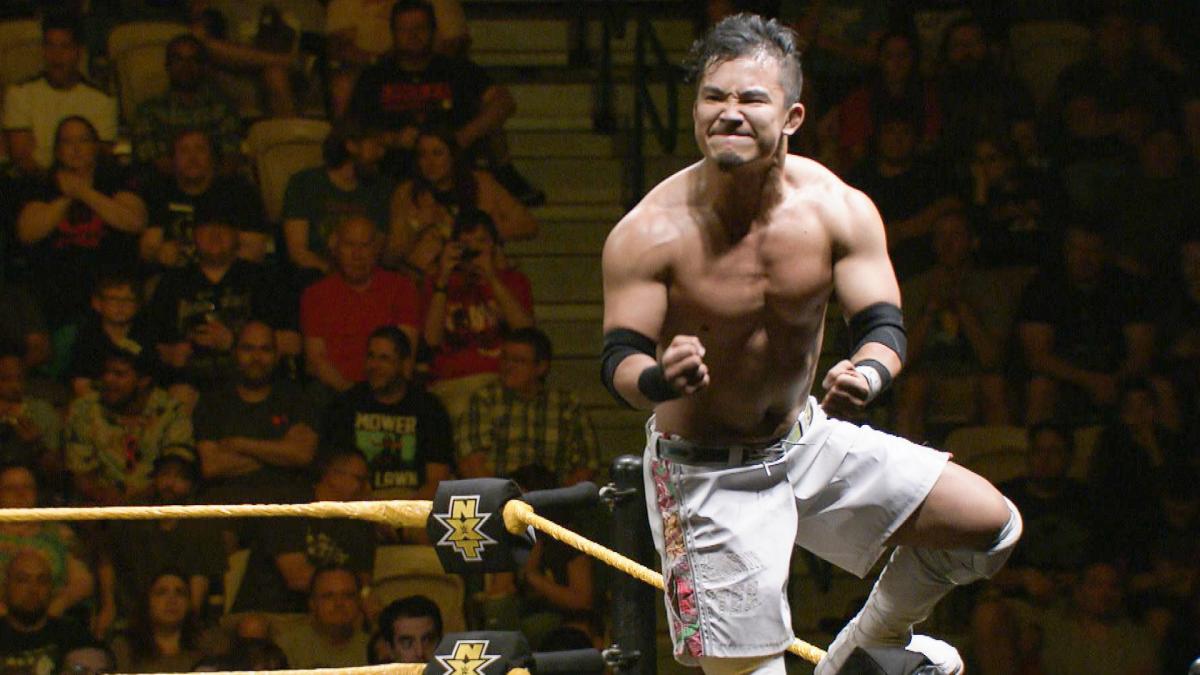 Bradley Jay checks in with his look at the 49-minute edition of WWE NXT on this week's installment of the NXT Minus 6! What could you do with 11 minutes?
We want a full hour of the best hour on the WWE Network… WWE NXT!
6. Forty-nine minutes. That's how long NXT was this week. We can't even get a full hour of the best show on the WWE network? NXT could do a lot in 11 minutes. Forget making the show two hours long. Let's not get greedy. Make it ONE hour.
5a. Things you can do in 11 minutes: Watch Keith Lee hit 10 Spirit Bombs and a Pounce.
5b. After all this time, Marina Shafir & Jessamyn Duke should be more than glorified jobbers. This week, Duke actually got in some offense & I'm happy to report she looked good doing it. Sadly, Marina Shafir is getting really good at acting like every punch she takes kills her dead. As much as I loved the post-match brawl, there is no way Candace Lerae should be able to take out half of the Horsewomen by herself.
4a. Things you can do in 11 minutes: Prince Pretty Tyler Breeze takes selfies with the front row.
4b. Io Shirai versus Shayna Baszler in a steel cage. This makes my wrestleparts tingly. The build for this rivalry has been fantastic. It grows more intense every week. Steel cage is the only logical conclusion. If they deliver like I hope they do, this will be a strong contender for Rivalry of the Year.  
3a. Things you can do in 11 minutes: Let The Street Profits bring the swag like nobody can.
3b. I liked the Drew Gulak-KUSHIDA match. I didn't love it like I wanted to. I still don't see what everybody else sees in KUSHIDA. Maybe he was better in NJPW. He's good in ring, but his personality is boring. That's right. I said it.
2a. Things you can do in 11 minutes: Flip your $h!T when The War Viking Raiders return where they belong.
2b. When I'm running the show, every proper tag team will have a proper tag team name. If you are going to call Oney Lorcan & Danny Burch the Brit-Am Brawlers, make it their name. They've been together long enough. They deserve a name.  
1a. Things you can do in 11 minutes: Air guitar battle with Eric Bugenhagen and Kyle O'Reilly.
1b. Once again, NXT shows why they are home to the best tag team action on the planet. The Brit-Am Brawlers (see how easy that is) versus Undisputed Era was a sizzling sprint. A few more minutes (maybe 11?) and that would have been a Takeover-worthy match. And I know this isn't happening, but in my head they were planting the seeds for a 1-on-1 match with Kyle O'Reilly & Oney Lorcan. I live in a rich and vibrant fantasy world.