Andrew's G1 Climax 29 Ratings & Analysis: Night 2 B Block
After nearly a week between shows, the G1 Climax 29 continues! Who sets the pace in B Block?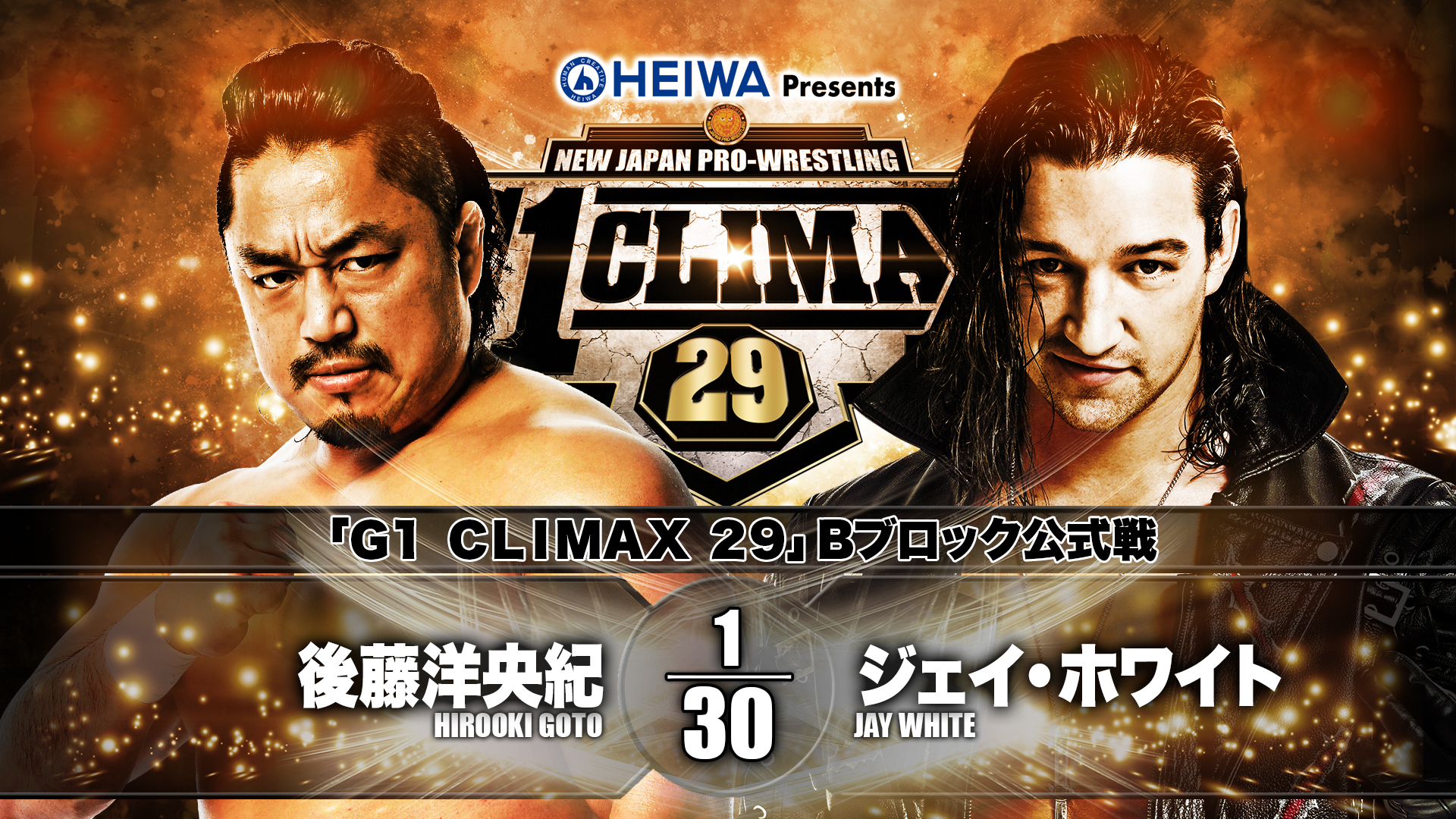 After nearly a week between shows, the G1 Climax 29 continues! Who sets the pace in B Block?
This block has a lot of new faces to G1, with Jeff Cobb, Jon Moxley and Shingo Takagi making their G1 debuts.
Tetsuya Naito is the early favorite, but Toru Yano is known to get random tricky wins. Being the sublime master thief, Naito could find himself in a hole…purely out of shenanigans.
Let's get the B Block started!
Ratings:
SANADA, EVIL & BUSHI vs Yuya Uemura, Will Ospreay & Kota Ibushi: BUSHI wins via Codebreaker @8:00 – ** 1/4
Lance Archer & Yoshinobu Kanemaru vs Bad Luck Fale & Chase Owens: Owens wins via Package Piledriver @6:00 – **
Karl Fredricks, Clark Connors & KENTA vs Hiroshi Tanahashi, Ren Narita & Shota Umino: Fredricks wins via Half Crab Submission @11:10 – ** 1/2
Minoru Suzuki & Zack Sabre Jr vs Kazuchika Okada & YOSHI-HASHI: Sabre Jr wins via Cross Arm Breaker @11:15 – ***
Block B: Juice Robinson vs Shingo Takagi: Juice wins via Pulp Friction @14:40 – ***3/4
Block B: Jon Moxley vs Taichi: Moxley wins via Death Rider @7:35 – ***
Block B: Tetsuya Naito vs Toru Yano: Yano wins via Roll-Up @3:40 – **
Block B: Tomohiro Ishii vs Jeff Cobb: Ishii wins via Vertical Drop Brainbuster @18:35 – ****
Block B: Jay White vs Hirooki Goto: Goto wins via GTR @21:05 – **** 1/4
Analysis:
The story of this match was Ibushi's injured ankle. EVIL and SANADA both worked over Ibushi, focusing on the injury. Ospreay wasn't in much, but it seemed to mostly just get across that SANADA is just as athletic as Ospreay. BUSHI getting the win over the Young Lion doesn't affect things too much, but he could build momentum for himself. G1 tends to have an interesting under current for the people not in the G1 Climax.
Our big men in this match do more of a "anything you can do, I can do better", while the Juniors actually did some real wrestling. Chase showed some of his amateur background, Kanemaru used his veteran cheating prowess, but after a few big shots the match is down to the Juniors. Chase hits the Package Piledriver and gets things trending up for Bullet Club.
The Japanese debut of the LA Dojo Young Lions, and they come out looking solid. All four Young Lions do most of the work, Clark broke up a bunch of pinfall attempts while Karl had a late rally fire up to get the win over Ren Narita. KENTA and Tanahashi did just enough to get people invested, but nothing crazy. This was fine.
Suzuki and Sabre are the dynamic duo of tormenting. YOSHI-HASHI tried to do things, but he's YOSHI-HASHI and he sucks. Okada had a few moments with Sabre, but nothing heavy. YOSHI is just such a bad joke of a wrestler. Match was pretty solid, but whenever YOSHI is involved, you can never count on him winning.
A slug fest between two brawlers. Nice exchanges, big lariats and strikes, just a really nice start to the B Block. Juice gets a hard fought win and Shingo should struggle a little bit since he's still considered a Junior. So when most wrestlers start coming up in weight class, they have to pay their dues. Damn good match though.
Taichi attacks Moxley during his crowd entrance and takes an early advantage. A few hardcore elements with Taichi's usual heel stuff made this entertaining but it's not like it was a technical masterpiece. Taichi looked a little resilient and Moxley solidified his Japan character as a brawling babyface. Fun match.
Naito takes like two minutes to take off his outfit to frustrate Yano, but then the comedy kicks in. Yano decides that if Naito is gonna stall he'll go for the turnbuckle pads, a few scramble moments ensue. Yano does his BREAK spot, Naito duplicates it and puts Yano's shirt over his head to try and win in Yano fashion. The finish comes from Naito pushing Red Shoes so he can use the turnbuckle pad like a baseball bat, but Red Shoes recovers and literally flies in to grab the pad away. Yano puts Red Shoes shirt over his head, low blows Naito, shirts him as well, and then hits the Roll Up since Red Shoes recovered in time for the three count. Yano shenanigans are always entertaining.
HOSS FIGHT! Big boys do big boy things and it was great. Chop exchanges, suplexes and both men putting the other through hell. Each favored their backs at different points, which made sense with all the punishment and suplexes both we dolling out. This definitely felt like it could go either way and that's always a great vibe. Cobb never hit Tour of the Islands, so it was well protected.
Jay White hasn't taken Goto seriously, like the better portion of New Japan fans. White put on some great heel work, from his interactions with Gedo, to being a step ahead with a beaming shit eating grin the whole time. Goto showed the heart and resolve that he used to be well known for. Most people who became fans over the last 4 years or so, know Goto as a good hand but to never accomplish anything really. This could finally be a return to the form he had a while ago when he was considered on equal footing with Nakamura and Tanahashi. Damn great effort from both wrestlers.
Overall Score: 7/10
Not quite as much energy and name quality on the matches as the first night, but this was definitely an entertaining show. Undercard felt less impactful, except for the Ibushi's ankle story. The block matches were about even with A Block so far, so it's nice to see there's not as palpable of a gap, like there was last year.
B Block Standings:
Hirooki Goto – 1-0 (2 Points)
Tomohiro Ishii – 1-0 (2 Points)
Jon Moxley – 1-0 (2 Points)
Juice Robinson – 1-0 (2 Points)
Toru Yano – 1-0 (2 Points)
Jay White – 0-1 (0 Points)
Jeff Cobb – 0-1 (0 Points)
Shingo Takagi – 0-1 (0 Points)
Taichi – 0-1 (0 Points)
Tetsuya Naito – 0-1 (0 Points)