Andrew's Impact Wrestling Ratings & Analysis 7/26/2019
Finally we get a proper episode to build towards specials and pay-per-views! We also get 5 Star vs 6 Star Frog Splashes tonight!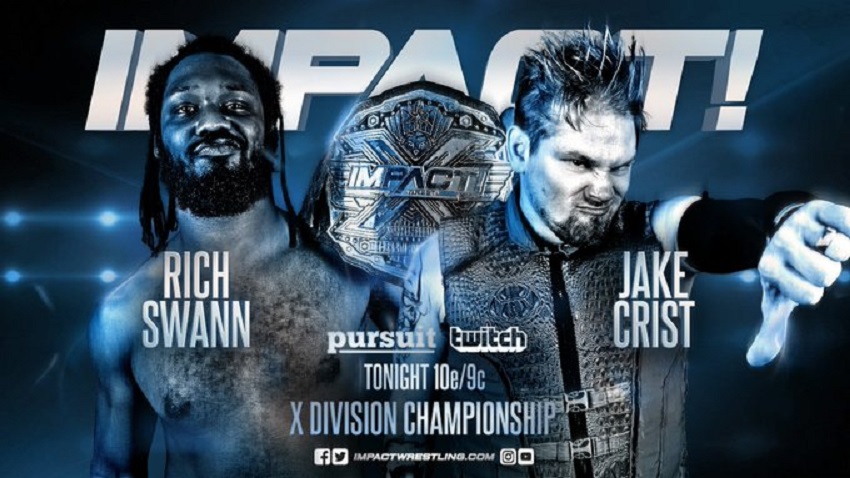 Finally we get a proper episode to build towards specials and pay-per-views! We also get 5 Star vs 6 Star Frog Splashes tonight!
So the show will build to Unbreakable with Tessa and Sami for the number on contender spot. Ortiz needs a new partner with Santana's injury and Rich Swann puts his title on the line.
How much of this episode will revolve around oVe?
Just like Sami said to oVe, stay here dumbasses!
NEXT WEEK, @TheSamiCallihan is sending @FultonWorld to take care of @Tess_Blanchard!

WATCH HERE: https://t.co/sWu6SEiYN7 #IMPACT pic.twitter.com/JusLbY48MZ

— IMPACT (@IMPACTWRESTLING) July 27, 2019
Ratings:
Jordynne Grace vs Kiera Hogan:  Grace wins via Japanese Leg Clutch – ** ¾
Moose vs Ray Steele:  Moose via Spear – N/A (Squash Match)
Willie Mack vs Rob Van Dam:  RVD wins via 5 Star Frog Splash – *** ¼
X Division Championship: Jake Crist vs Rich Swann(c):  Jake wins via Tornado Cutter – *** ¾ – TITLE CHANGE!!!
Analysis:
Jordynne Grace vs Kiera Hogan– Madison Rayne comes out for commentary and to add a few bread crumbs about an alliance against Jordynne. The match was pretty solid back and forth. Kiera did overshoot a Dive a little, you could see her smack her head on the railing. But aside from that Kiera showed a lot of resiliency and fire. Madison gets involved a little by helping Kiera into the ring before the 10 count, but Kiera loses to an O'Connor Roll into the Leg Clutch.
We get a promo from Brian Cage for the Street Fight tonight. Then we go to Melissa on Twitch.
NO DEAL! @WeAreRosemary refuses to help @TheTayaValkyrie take out @FearHavok!

WATCH HERE: https://t.co/sWu6SEiYN7 #IMPACT pic.twitter.com/MwG4sIevyk

— IMPACT (@IMPACTWRESTLING) July 27, 2019
Sami Callihan comes out for some in-ring promo time! He starts off by calling out Tessa, I'm not mad at all. Callihan delivers a damn good old school heel promo putting Tessa over like a million bucks. He says it's not intergender wrestling, it's just pro wrestling and that he respects her. He offers his hand and when Tessa shakes his hand, he gives her a pat on the ass and Tessa holds onto the shake. Sami slowly turns and Tessa cold cocks him and hits him with Magnum so she stands tall after the promo. Great promo.
Moose vs Ray Steele – It's a squash match, nothing to say. Moose then grabs the mic and says to be a champion you have to not care about the company. He points out the last few people to hold the belt are gone and he's been proudly touting the brand.
Rascalz have a tree house promo trying to decide on next week. Wentz says he can't do the tag match anyway since he has Jonas Borthers tickets and he's going with Gail Kim. Shenanigans ensue, and it's just generally funny.
ImpactPlus Moment:  James Storm vs Bobby Roode,Street Fight, Bound for Glory October 14,2012
Kiera Hogan gets a backstage interview that Madison crashes and it turns into a little bit of verbal jabbing. Then when Melissa tries to get the mic back, both Kiera and Madison gang up on Melissa. So they've got this odd dynamic of hating each other, but joining forces against a third party. Sure…it's a thing.
Sooo Ace Austin has this creepy going after women in relationships gimmick. Okay…I mean if WWE can do a cuck angle, Impact can do a homewrecker angle.
Willie Mack vs RVD – Started off a little slow, but eventually the physicality picked up and we saw a little more of classic Van Dam than usual. Both men had decent stretches of dominance, and we saw all the greatest hits of RVD. Split Legged Moonsault, Rolling Thunder and the 5 Star. A much better match than I expected it to be.
No words.

WATCH HERE: https://t.co/sWu6SEiYN7 #IMPACT @The_Ace_Austin @MrsAIPAlisha @DSSAdventure pic.twitter.com/HjlgV2emrU

— IMPACT (@IMPACTWRESTLING) July 27, 2019
So Daga will fill in for the injured Santana, but Ortiz doesn't believe it will work. Effectively, he just misses his buddy. If it's not Santana he doesn't feel comfortable tagging with them and he's been drinking heavily.
X Division: Jake Crist vs Rich Swann – This was an interesting back and forth. Eventually Dave Crist showed up to interfere a little bit, Madman Fulton pushed Swann off the top rope into a Cutter from Jake. So the finish was a little surprising, but since Swann has held the belt for about 6 months with only a handful of defenses, it might be alright for the change. The Mini Draw gets his first singles title and we'll see where this all goes.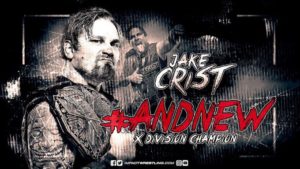 Street Fight: Michael Elgin vs Brian Cage – This never started. Elgin attacked Cage in the back so for the better portion of the last 5 minutes of the show, Elgin was tearing apart the Machine. Melissa ran out to try and protect Cage, but the masked man showed up for the save. He took off the mask, revealed himself as Rhino, and Gore'd Elgin into next Friday. After the Gore, Rhino shows off an Impact t-shirt that solidifies he's back with the company.
Overall Score: 7.25/10
Pretty good show. We got a title change after a damn good match, we get a returning star in Rhino and Tessa versus Sami gets a little more heat. Stories moved forward, matches were pretty solid and Melissa on Twitch was a little off tonight, but still amusing.
So hopefully Wentz and Gail Kim enjoy the Jonas Brothers, while we see if the other Rascalz can take the belts off of the The North next week. Ace Austin and Stone Rockwell are also filling the comedic void at the moment, so I guess it's alright.