Chris King: What Should Daniel Bryan Save Next?
Tag Team Wrestling… The WWE Championship… Kofi Kingston's LEgacy… The Planet… What should Daniel Bryan save next???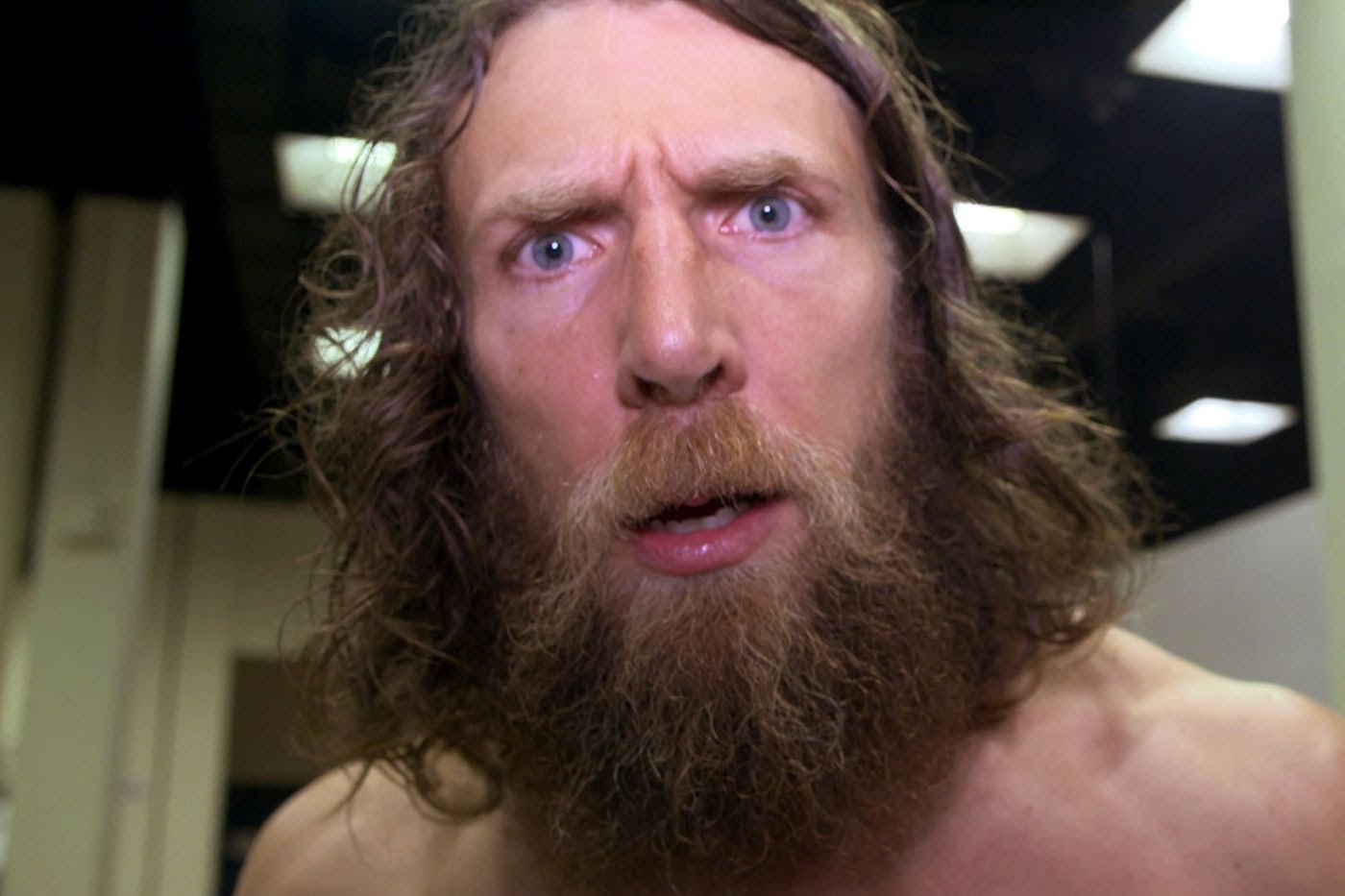 Tag Team Wrestling… The WWE Championship… Kofi Kingston's Legacy… The Planet… What should Daniel Bryan save next???
The 'Submission Specialist' Daniel Bryan has done it all in WWE–4-Time WWE Champion, a former United States and Intercontinental Champion and alongside the monstrous Rowan a 2-Time WWE Tag Team Champion. At Extreme Rules, the self-proclaimed 'Planet's Champions' lost their titles to The New Day in a triple-threat-match. In a post-match backstage interview, a delusional Bryan paced back-and-forth saying "Daniel Bryan needs to go somewhere he's never been before, I know what I need to do!"
On last week's SmackDown Live it appeared we were about to find out what the future holds for 'The New' Daniel Bryan, but thanks to New Day's antics the former tag team champion just stormed off the stage. In my estimation, there are only three brands that Bryan can jump to, 205 Live, NXT UK and my number one choice NXT.
---
Read Chris King's WWE Smackdown Grades & Analysis!
---
Daniel Bryan Goes To NXT UK
Bryan  has not had any run-ins with any of the superstars of NXT UK since it's inception in 2018. That doesn't mean it needs to stay that way, in recent months we've seen current NXT and 205 Live superstars jump to the UK brand such as 'The Knockout Artist' Kassius Ohno, Mike Kanellis and even current Cruiserweight Champion Drew Gulak who was a participant in the 2018 United Kingdom Tournament.
If you thought Tyler Bate/Pete Dunne II was EPIC, you ain't seen nothing yet. There are a plethora of dream matches that Bryan could have such as, Mark Andrews, Travis Banks, Flash Morgan Webster and my top two would be Tyler Bate and Pete Dunne. If Bryan changes back to a babyface he could mix it up with Jordan Devlin and perhaps even the monstrous current NXT UK Champion WALTER.
As I'm writing this I'm contemplating changing this to my number one pick. Just the excitement and buzz surrounding Bryan's debut on the UK brand would be more than enough of a reason to start watching this highly-entertaining weekly show. Then having a one-on-one match with any of those high caliber superstars on an NXT UK: TakeOver event would be the cherry on top!
Daniel Bryan Goes To WWE 205 Live
On December 11, 2018, Bryan then-WWE Champion went toe-to-toe with one of the most versatile cruiserweights from 205 Live Mustafa Ali, and both incredibly gifted superstars tore the house down! There's also a massive amount of reason to believe, that Ali's SmackDown Live debut was orchestrated by the egocentric Bryan himself.
Last night on #SDLive, the guy that was an alternate in the Cruiserweight Classic, stood toe-to-toe with the @WWE Champion. Dream on, dream on. #205Live pic.twitter.com/w3uKzrkfxM

— ALI / Adeel Alam (@AliWWE) December 12, 2018
If 'The Submission Specialist' decides to venture over to the purple brand, he would have an array of high-flyers and other technical specialists to mix it up with. From the young up-and-coming Lucha libre sensation Humberto Carrillo, Akira Tozawa, his real-life friend The Brian Kendrick and last but certainly not least the current WWE Cruiserweight Champion Drew Gulak. The list goes on and on.
In the past few years, it's been proven that heel vs. heel matches can work on some occasions. I personally would love to watch the Bryan and Gulak battle it out for the Cruiserweight Championship, and find out which submission is most dangerous Dragon Sleeper vs. Heel Hook? That would be a five star EPIC Match!
With Bryan's popularity with the WWE Universe (whether he's a heel or babyface) and his exceptional in-ring prowess, he could be the remedy for 205 Live to not only bring in more viewership but prevent it from being canceled altogether. Bryan could overthrow Gulak and reign supreme as the greatest Cruiserweight Champion we've ever seen!
Daniel Bryan Goes To NXT
Before we go any further I know Bryan played an integral role in NXT from 2010-2011 as a 'rookie', with his WWE 'pro' The Miz making his life a living hell the whole time. The fact remains though that Bryan has never wrestled on a TakeOver event. Let's make it happen.
In my dream scenario I could realistically see the egocentric Bryan interfering in Johnny Gargano/Adam Cole at NXT TakeOver: Toronto, costing the beloved NXT favorite his last chance at regaining the NXT Championship and working a lengthy program with Gargano. Gargano vs. Bryan would be a masterpiece, both are dazzling to watch and could easily produce Match of the Year caliber contests. Its the perfect dream match where Gargano can face the man that he paralleled his career after.
Or perhaps Bryan has his gaze on the North American Championship and wants to 'Save the planet' from  The Velveteen Dream. Bryan would be a terrific foe for the 23-year-old. Who would be more perfect for Dream to learn from, than the seasoned veteran Bryan who can truly show Dream how to hold any crowd in the palm of his hands.
Or what if Bryan challenges 'The Original Bro' of NXT Matt Riddle. Both competitors are technician specialists, and with Riddle's dangerous stiff strikes vs. Bryan's unlimited arsenal of submissions they would put on a wrestling clinic. If WWE is looking to produce a 15-Minute sellout ala AEW, announcing Bryan vs. literally anyone in NXT could make it a reality. Not to mention if Bryan turns babyface, the possibilities are endless for him to work with.
---
Bryan has several options to choose from for his future in WWE, with a plethora of fantastic opponents to mix it up with. Another wild concept to consider, is what if Bryan leaves WWE altogether and signs with AEW? That's just a fantasy but stranger things have happened in the world of professional wrestling. We the WWE Universe get the honor and privilege of witnessing magic whatever the decision is. So, where do you want Bryan to head to next?