Chris's WWE Raw Grades & Analysis For 7/15/19
Chris takes a look at Monday's edition of WWE Raw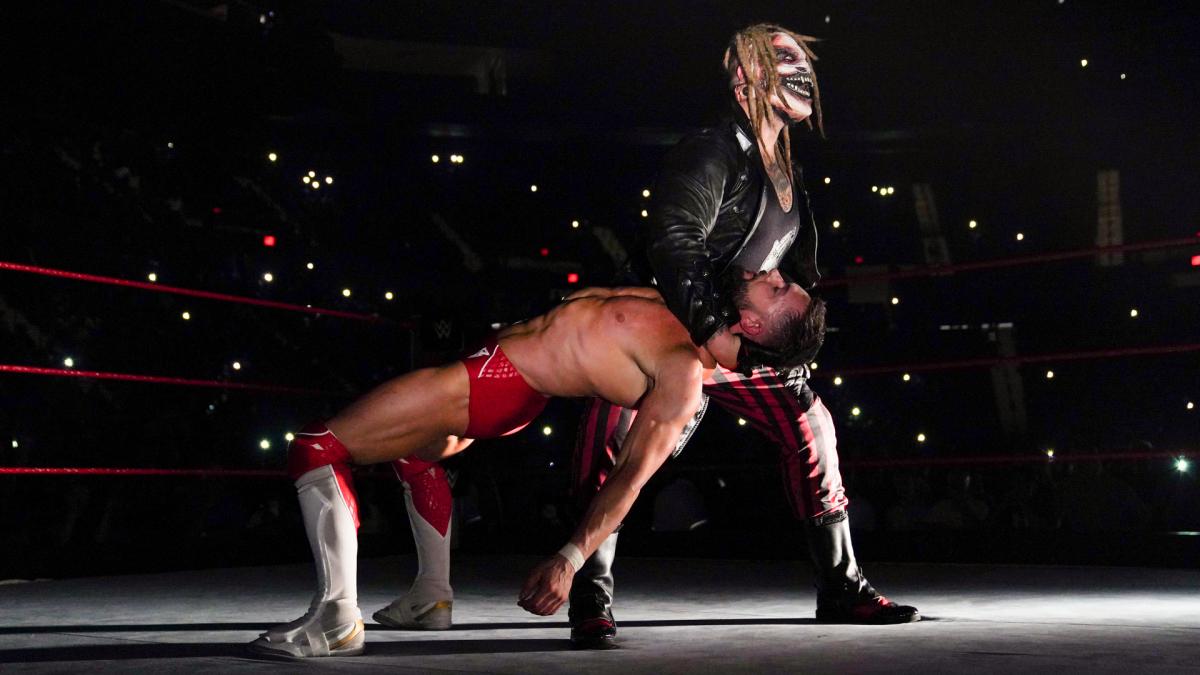 RAW is live 24 Hours after The Beast in the Bank made good on Heyman's word, and cashed-in on an emotionally spent Seth Rollins. A four-year story came circle, with Brock Lesnar returning the favor from Rollins's Heist of the Century at WrestleMania 31. What will the self-proclaimed Beastslayer have to say?
Chris's WWE Raw Grades
2/3 Falls Six Man Tag: Ricochet & The Usos VS Robert Roode & The Revival–B
The Viking Raiders VS Vinnie Rooner & Jackson James–D
Drew McIntyre VS Cedric Alexander–B+
Finn Balor VS Samoa Joe–C for the match, A for The Arrival of The Fiend
Zack Ryder VS Mike Kanellis w/ Maria–D
Six Man Tag: The Club VS Lucha House Party–A-
Raw Women's Championship #1 Contender Elimination Fatal 

4 Way

: Natalya VS Naomi VS Carmella VS Alexa Bliss w/ Nikki Cross; Natalya wins and will face Becky Lynch for the title at Summerslam–C+
WWE 24/7 Championship: Drake Maverick w/ Renee Michelle VS R-Truth–B
WWE Universal Championship #1 Contender "Cross-Brand 10-Man Over-The-Top-Rope

Battle Royal–B+
WWE Raw Analysis
We go live as the new Universal Champion Brock Lesnar and his advocate Paul Heyman make their entrance. We see a recap of last night's Winners-Take-All Match, and the inevitable cash-in by the Beast Incarnate. I TOLD YOU SO! Heyman gives a history lesson of how many times HE told us that Lesnar would cash-in, and HE told us that Rollins wouldn't be defended his Universal title at SummerSlam.
Brock wants to do what Brock wants to do! Tonight there will be a 10-man  cross-branded over-the-top-rope battle royal to determine Brock's opponent for SummerSlam. Seth Rollins, Randy Orton, Big E, Cesaro, Braun Strowman, Rey Mysterio, Baron Corbin, Sami Zayn, Bobby Lashley, and, last but not least The Big Dog Roman Reigns! Apparently, we're all Brock's Bitches.
Here comes The One and Only Ricochet making his electric entrance as The Beast looks on from the apron… could Brock want to go one-on-one with the high-flyer? Ricochet is in action… Commercial.
It's Six-man Tag Action as The Usos team up with Ricochet vs. Robert Roode and The Revival ⅔ Falls Match. Jey and Dawson start off… Superkick and Dawson is rocked, here comes Ricochet. Dawson eats a Recoil and a running Shooting Star Press for the 1-2-3. I am expecting The Club to cause a distraction and allow the heels to get the win. Recently, WWE has been giving six-man tag matches it's like we've traveled back in time. Dawson gets the second fall with a Pancake Slam… Commercial.
We return to Dawson hitting multiple suplexes… two-count. Dawson and Wilder are absolutely brilliant with old-school wrestling 101, Wilder gets arm-dragged however he still makes the tag to Dawson to prevent Jey. Ricochet comes in and firing on all cylinders…Jimmy flies to the outside. The One and Only is hitting everything that's moving…Recoil…The Dazzling 630 1-2-3! While The Usos and Ricochet celebrate guess who shows up…The Club.
Before they even make it to the ring, Ricochet hits a suicide dive on AJ Styles. A massive brawl ensues as all the tag teams fight all over the place. Usos are having a Superkick party! Ricochet hits a cross-body splash on Roode and The Revival! Ricochet you need to keep eyes in the back of your head… Phenomenal Forearm that turns him inside out! It's not over yet… Magic Killer and Styles shoving HIS United States Championship in the face of the former champ, while screaming "NO ONE, NO ONE, I'M THE MAN!"
Its Raid Time as The Viking Raiders is shown in a red-lighted room preparing to obliterate when we return.
A commercial for Next Week's Monumental Raw Reunion with all. the legends and greats are making an appearance! I got no problem with that, as long as they don't steal the spotlight from the Full-Timers!
Which jobbers are Erik and Ivar going to destroy apparently, it's Vinnie Rooner and Jackson James? No matter how many jobbers they annihilate; and no matter how much Michael Cole, Corey Graves and Renee Young sell The Viking Raiders as real threats, WWE isn't doing these two badasses any favors with one-minute squashes. When the hell are these two going to get a real feud? At this point, they're just another name on the long list of NXT teams that have been mistreated. Rant over… Viking Experience for the academic win.
Recap of the No Holds Barred Match last night, The Big Dog and The Deadman handled their business! Taker looked really good.
Earlier today, The Scottish Psychopath is ready to eviscerate Cedric Alexander for his masked trick on Shane and McIntyre last week. Alexander is not scared and stands up to him, ahead of their match tonight… Commercial.
Apparently, their match is up next as McIntrye is out first, followed by Alexander. The Scottish Psychopath is in a foul mood tonight as he bulldozes through his opponent. Alexander springboards off the ropes and delivers a beautiful Neutralizer enzugiri that sends McIntrye outside. Alexander takes out his foe with a jaw-dropping overhead splash to the outside.
One of the highlights of the match is when The Scottish Psychopath hits a ferocious Belly-to-belly that sends Alexander into the turnbuckle. The Age of Alexander is showing why he was the soul of 205 live, long before Mustafa Ali was. McIntrye sets up for the Alabama Slam but Alexander counters into a rolling pin and hooks the leg for the shocking 1-2-3. RUN Alexander! Looks like another joke on McIntrye!
Recap of  Shinsuke Nakamura defeating Finn Balor. Balor gives a Focus-driven promo about finding ways to move forward, but rest assured, he's going to find a way back to HIS Intercontinental Championship! He says he's going over, under or through Samoa Joe. Joe responds on the other side, "YOU'RE GOING TO DO WHAT?" The Samoan Specialist is not fazed! I am hoping these two get a good amount of time, going back to their exhilarating battles in NXT! The match is next… Commercial.
We come back as Charly Caruso is interviewing Reigns "Tonight is his week, from winning the Espy's to Hobbs & Shaw Movie Premiere to Whooping ass with The Deadman last night…The only way to cap it off is to win the battle royal and taking back HIS Universal Championship!"
Back live as Balor is making his entrance. The Bell rings and both competitors tie-up…Break and Joe locks in an armlock, Balor attempts a Russian Leg Sweep… Nope. Wow, this one was quick…Quite disappointing as both rivals could tear the house down! Anyways, Joe rolls Balor and hooks the arms for the surprise pin. After though, Joe locks in the Coquina Clutch…Maybe not as Balor slips out, and hits the slingshot dropkick and the Coup de Grace!
All of a sudden the lights go out and shrieks echo…HOLY SHIT when they come back on The Fiend in mask and all is in Sister Abigail position! The Crowd is going nuts!!!! I predicted this about a month ago since we never got a truly good program with Balor and Wyatt. The dreaded Sister Abigail character was thwarted by The Flu or something. This is how you make an impact! While the lights go out again, sounds of Wyatt laughing echoes through the arena!
Mr. and Ms. 24/7 Champion are checking into a hotel to well you know…consumate the marriage. Drake Maverick is hilarious with his facial expressions like a teenager about to get lucky. Truth is hiding behind the wall with a referee. He asks the front desk if Hornswoggle is there?  These vignettes are entertaining but what's the end game here? I've been saying for a while now that Maverick vs. R-Truth in a real match at SummerSlam is the next step in the 24/7 process.
The Street Profits are backstage and give another 100% FULL OF ENERGY HYPE for the Fatal-4-Way Elimination Match tonight where Natalya, Naomi, Carmella, and Alexa Bliss Dawkins goes…"Is Nikki Cross going to be with Bliss?" The hilarious Montez Ford pulls down his shades with a hilarious sly grin and says "That's what the graphic says". Dawkins has Big E for the battle royal, while Ford has MONDAY NIGHT ROLLINS!
We head back to the ring as Zack Ryder is waiting for his opponent. Maria Kanellis is degrading Mike again… and apparently, she's taking the match and pushes her loser husband out of the way. She comes down the ramp and the official stops her…Here comes Mike to save the day…Nope Ryder hits the Rough Ryder for the 1-2-3. What was the point of that? How is this verbal abuse going to even help Mike become a credible superstar?
We finally see that the Fatal-4-Way is to determine Becky Lynch's opponent for SummerSlam. The Club is in six-man tag team action when we return.
We're back as The Lucha House Party are their opponents. Styles blasts Gran Metalik to start the match. Hot tags and a brutal onslaught so far as its been all Club. Out of nowhere Ricochet snatches Styles from the apron and drives him into the barricade. Officials come out to break it up as we're taking another commercial break? What the hell!
We return to see Kalisto taking it to Anderson…hits a hurricanrana and Anderson goes outside. Double suicide dives from Gran Metalik and Lince Dorado, followed by a stunning Corkscrew splash from Kalisto to wipe everyone out! I'm pleased to see for a moment the luchas got some form of offense. Kalisto and Anderson are back in…The boot of Doom. Styles gets the tag and locks in the calf-crusher. Styles keeps it locked in despite the tap-out!
How many recaps of The Winners-Take-All match are we going to get tonight?
Sarah Schrieber is interviewing a LASER-FOCUSED Seth Rollins, who says The Man will be fine after Baron Corbin dropped her with The End of Days last night. He's pissed that Lesnar holds HIS Universal Championship that The Beast Incarnate doesn't deserve. He is prepared to fight and destroy anyone who stands in his path to regaining the Universal title including…Roman Reigns.
We see a recap of The Fiend's shocking return to attack Balor.
I apologize, folks, my power went out so I didn't see much of the Fatal-4-Way Elimination Match. So here are a few highlights, before the bell rings the Courageous Lynch proudly walks out battered and bruised but still the Raw Women's Champion! Bliss kicks Natalya and slaps Naomi, she gets chased out. Mella is tossed out as well, now the two friends go at it. Natalya and Naomi hit dueling dropkicks to each other, and clotheslines. Mella gets some good offense in now and she hits a Stunning Steiner for a two-count. This is the point where I can pick up as my cable is back on.
Mella-Go-Round to Natalya…Naomi with the Rearview… nope Superkicks to both her and Natalya and the crafty Bliss rolls Mella up for the first elimination. Noami drops Bliss with a dropkick. She drills Bliss with some high kicks in the corner, followed by one that has Bliss rocked and almost gets the elimination. Both Bliss and Naomi collide with clotheslines and we go to commercial.
We are back as all three women are ready to continue the fight. Again we see Bliss rolling outside and appears to be "hurt" leaving the two friends to battle. Natalya wants a Suplex on the outside, Naomi counters…she almost gets sent into the steel steps, blocked and hits a gorgeous Blockbuster! All three superstars get some offense in and several near falls. Bliss is extremely crafty and picking her spots. The crowd is chanting "This is awful!" Natalya stacks Naomi up from a roll-up pin for our second elimination… commercial.
We return as the wily Bliss is in control…Insult to Injury. Natalya wipes out Cross by accident. This is a distasteful crowd tonight as a "Let's go, Cena, Cena Sucks" chant begins. Granted this isn't the best fatal-four-way but still have some respect! Anyway Bliss drives Natalya into the steel steps and rolls her in the ring, she was playing possum and locks in the Sharpshooter and Bliss taps out. Natalya is the Number-One Contender for SummerSlam.
Post-Match Interview with Charly Caruso, she is proud of competing for the Raw Women's Championship in her hometown of Canada! The Man has something to say! She and Natalya her "friend" share some mince words. The typical I'm going to kick your ass threats! I would be much more thrilled if WWE actually made Natalya seem like a real threat… instead, she's just another victory for The Man.
Orton gives his hype for the battle royal… courtesy of R.K.O. The Miz is coming out now for his Miz TV as we go to commercial.
We return and The A-Lister welcomes his guest Dolph Ziggler. Right off the bat, Ziggler is passive-aggressively throwing jabs about Miz. He used to prove he was the best and now he's just a Yes-man and has a show. Ziggler tries to fire back at Miz about not being on the card last night, Miz says well it's better to not be on than to lose to Kevin Owens in seventeen seconds. Ziggler crosses the line as he claims that all Miz cares about is fame and fortune…just like his wife. The A-Lister pounces on him and unloads right hands. As much as I love both Miz and Ziggler, I would rather not see a recycled feud again.
It's Maverick's lucky night or so he thought! Room service arrives with their champagne that his wife ordered. Maverick is wearing nothing but the 24/7 title. The attendant doesn't leave and, Maverick notices its an official. He frantically starts lifting up the bed and looking for someone. Truth crawls out from under the beverage cart. He rolls Maverick up for only a two. He hits a version of a cross-body splash and gets the three! Truth has his baby back all is right with the world!
We return from commercial as all 10 competitors in the Cross-brand Battle Royal are in the ring, and Heyman and The Beast are watching from the entrance ramp. To keep things not confusing I'll just be naming superstars one-by-one who gets eliminated.
Cesaro eliminated by Bobby Lashley
Bobby Lashley eliminated by Braun Strowman
Big E eliminated by Sami Zayn
Sami Zayn eliminated by Randy Orton
Rey Mysterio eliminated by Baron Corbin
We're down to four Roman Reigns, Seth Rollins, Braun Strowman and poor Baron Corbin!
6. Baron Corbin eliminated by Seth Rollins
Roman Reigns inadvertently speared Rollins as Strowman sidestepped.
7. Both Braun Strowman and Roman Reigns eliminated by Seth Rollins.
He starts to celebrate but The Viper strikes.
8. Randy Orton eliminated by Seth Rollins
Winner: Seth Rollins
Rollins says at SummerSlam it's going to resemble WrestleMania. He will stomp The Beast and become THE REIGNING DEFENDING UNDISPUTED WWE UNIVERSAL CHAMPION! Brock marches down and throws a chair at Rollins and exits.
That's the show folks!
Steve Cook's Fave Five: March 2021
Cook gives us his quick snapshot of early storylines that might be the important things through the month of March!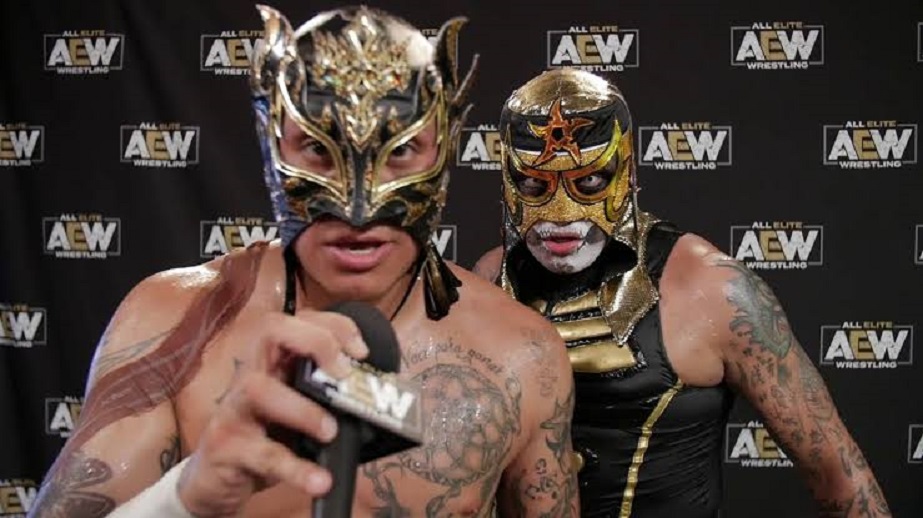 It's March! You know what that means.
It's time for me to channel my inner Booker T and list my Fave Five in the world of wrestling! This list could very well change tomorrow, or whenever this ends up getting posted, but I only type it out once each calendar month. Consider it a snapshot in time.
5. Cameron Grimes
People have been telling me about Grimes for years, going back to his stint with Impact Wrestling. I never really saw it. Decent enough competitor, sure, but he always seemed like Just A Guy to me. Now that he hit it rich on the stock market, he's the most entertaining part of NXT.
Get rid of Finn Balor & Adam Cole and put the strap on Grimes! TO THE MOON!
4. Shane Taylor
One of my criticisms of ROH television over the past several months has been a lack of defined characters. As fun as Pure Wrestling is, everybody involved in the tournament & the division tend to sound the same. Then, with a lot of the main guys, it's tough to tell whether they're good guys, bad guys, or shades of grey. There's a place for shades of grey, but it's tough to be interested in a TV show where you don't know who to root for.
Shane Taylor's presentation suffered from this for me for awhile. I wasn't too familiar with his work pre-pandemic, so I've been getting to know him along with the rest of the ROH talent. From what I can gather, he was working one of those deals where the promotion didn't really want to promote him, which can either make one very popular or largely ignored. The promotion tended to treat him like a heel. Either way, Shane looked pretty darn good in his matches, working a physical style that appeals to fans like me. Apparently it appeals to other people as well, since Taylor was the #1 choice of the fans to get a shot at Rush. Taylor was screwed this time around, but now has a story to sink his teeth into. Nothing wrong with that.
3. Tully Blanchard
2021 is quickly becoming the year of the olds. WWE has seen Goldberg & Edge emerge as top championship contenders. Keiji Muto won the GHC Heavyweight Championship. Tommy Dreamer celebrated his birthday by challenging for the Impact Championship. Sting will be taking part in a street fight this weekend.
Age is only a number, and Tully's number is a little higher than these other men. He also spent more time out of the ring. Nearly fourteen years since he had any kind of match, but he went into Wednesday night with all guns blazing. J.J. Dillion was in the corner. Tully was wearing his classic robe & the silver US Heavyweight Championship, while FTR donned the classic NWA World Tag Team Championships. All the old school feels were being had before the match, and after the match as well, when Arn Anderson looked on from the entrance and flashed that familiar hand signal.
From one generation to another… Top Guys do Top Guy things. ✌️ #AEWDynamite #AEWonTNT pic.twitter.com/Qr0mOy5InG

— TDE Wrestling (@tde_gif) March 4, 2021
Tully had plenty of talent around him to make the match work, but he hit his spots well. Marko Stunt's good to have around so he can take a slingshot suplex. JJ got to give his shoe to somebody to use. It ended up being a fitting tribute on the night of Jim Crockett Jr.'s passing, and maybe a sign that Tully's got a little more left in the tank. (Multi-man would probably be for the best though, I'm not as confident that he can hang with Kenny.)
2. Bobby Lashley
As expected, The Miz joined the likes of Ivan Koloff, Stan Stasiak, the Iron Sheik and other men whose world championship reigns merely existed to get the title from one person to the other without having them face off. In the case of Bobby Lashley, it's because they didn't want him to beat Drew McIntyre for the title, so their eventual match will be a first-time (in this particular WWE run) meeting. It makese sense, and Miz played his part well, as you'd expect.
Now is Lashley's time, and one can wonder why it took so long. The guy looks like what'd you'd expect a WWE Champion to look like. Huge. Powerful. Dominant. He fits the prototype of what Vince McMahon would have seen as an appropriate champion back in the day. Is there anything there that Vince wouldn't like?
Bob seems to be on a collision course with Drew at WrestleMania, and that should be a pretty solid piece of business.
1. Rey Fenix
Every match Rey Fenix is in, it can easily be match of the night 🔥 pic.twitter.com/wVyauFh9iV

— The Real One (@WWEREALONE) February 18, 2021
I don't know who the "best in the world" is, but Rey Fenix is the most exciting wrestler currently gracing televisions & other viewing devices. All he does is go out there and deliver every time he's out there, if you see him listed on a card you know it's going to be a good match.
AEW seemed a bit slow to capitalize on Fenix's abilities, but since 2021 began we've seen the masked man getting bigger matches. His win-loss record hasn't been the best, as he's come up short against Kenny Omega & Lance Archer and eaten the pin in some multi-man matches. He's still making people take notice, and I'd be surprised if Fenix doesn't jump up to the next level sometime this year.
My favorite wrestler to watch right now, which is how one tops a list like this one.
Bodeen's Top 5 Moments: WWE NXT (3/3/21)
Bodeen breaks out his Top 5 moments of NXT this week. Did he miss anything that made your list?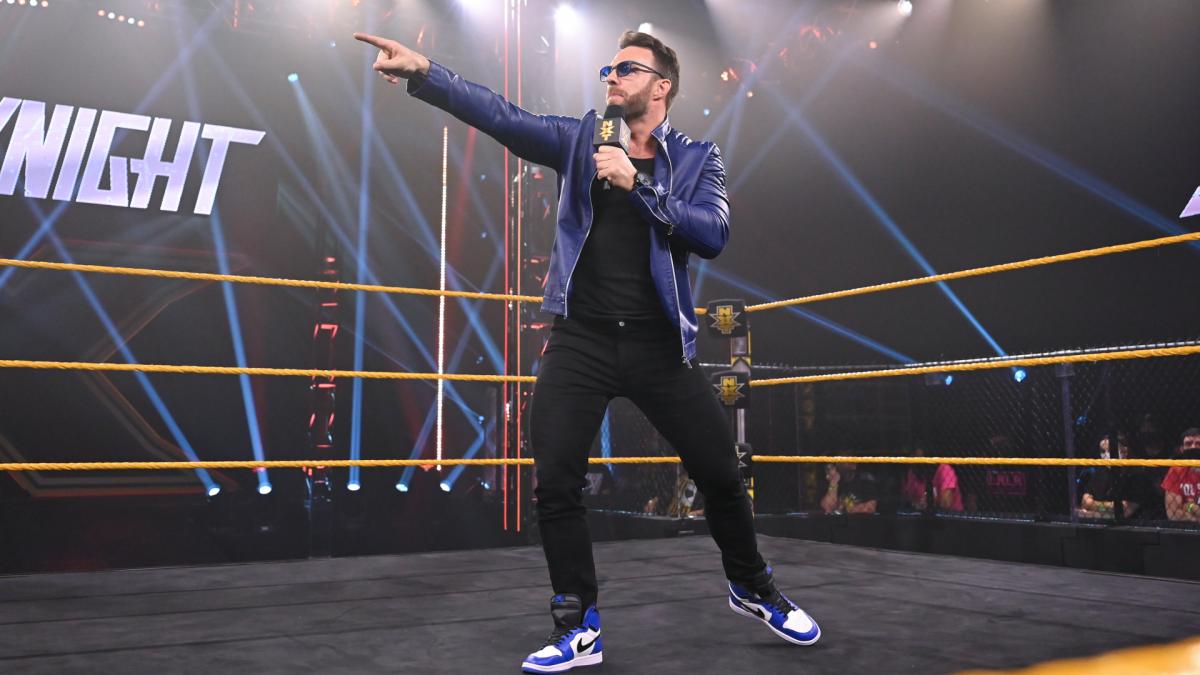 After Adam Cole put the nail in the coffin in the Undisputed Era last week, many eyes were on NXT this week to see what the reaction from Roderick Strong would be as well as the Tag title matches after the Dusty Rhodes Classic. With all these factors it's no surprise that NXT put on another amazing night of action that was entertaining from start to finish. So without further ado, it's time to look at the top 5 moments from NXT this week.
5. Nia Jax and Shayna Baszler beat Dakota Kai and Raquel Gonzalez
It feels like so long ago we saw Shayna Baszler on NXT. Just a few years ago Baszler was dominating the NXT women's division as she beats the likes of Kari Sane, Mia Yim, Bianca Belair and Io Shirai. After she lost the title to Rhea Ripley and moved to RAW, over time she lost credibility and she was slowly removed from the title picture. That's why it was so great to see the submission magician back to her former self on NXT as she and Nia Jax beat Dakota Kai and Requel Gonzalas in a great match that ended in controversial circumstances
This was another great match for the team of Dakota Kai and Raquel Gonzalez, with Raquel Gonzalez once again being the MVP of this match as she took a hot tag from Dakota Kai to dominate Shayna Baszler and Nia Jax. The match would end under controversial circumstances after Adam Pearce called for a referee to ring the bell after Kai was trapped in a submission despite the fact Gonzales was legal.
This finish made Kai and Gonzales look strong in defeat as they did not lose cleanly. It also sets up a storyline in the future, especially after NXT General Manager, William Regal stated he had an announcement to make that would change the NXT landscape.
4. The Way go to therapy 
The Christmas with the Gargano's vignettes were one of my favorite moments from NXT in 2020. The jokes catered to everyone and ranged from inside jokes to die-hard wrestling fans to silly, cheesy jokes that you would see in a Monty Python or Adam Sandler movie. While the Way going to therapy wasn't near the level of Christmas with the Gargano's it was still a fun segment that continued to highlight how good Johnny Gargano is at being a goofy heel.
Gargano's reactions were priceless to watch as he could not believe that Austin Theory enjoyed his time with Dexter Lumis. Indi Hartwell's innuendoes were also hilarious to watch, as this series of segments did a great job in giving all members of The Way enough lines so that no member felt pointless being there.
With Dexter Lumis most likely the next in line for Johnny Gargano's North American Championship, it will be interesting to see the involvement of Austin Theory in what is sure to be a highly entertaining feud to watch.
3. Oney Lorcan and Danny Burch beat Tommaso Ciampa and Timothy Thatcher  
While it was originally meant to be Dusty Rhodes Classic winners, MSK facing Oney Lorcan and Danny Burch we instead got the makeshift team of Tommaso Ciampa and Timothy Thatcher facing the NXT Tag Team champions in a brutal, hard-hitting match that was intense from start to finish, with Lorcan and Burch getting the win after Imperium distracted Thatcher and Ciampa.
This match did a good job at bringing together Thatcher and Ciampa as they smiled at each other, sharing their joy for inflicting pain on their opponents. Despite sharing a moment with each other, the relationship between the two men would be tense as Ciampa seemed annoyed at Thatcher's history with Imperium costing them the match.
2. Roderick Strong faces off against Finn Balor  
After Adam Cole put the nail in the coffin of the Undisputed Era by superkicking Roderick Strong last week, Strong would open the show this week and would waste no time in calling Adam Cole out to the ring. Despite Strong calling Cole out, Finn Balor would come out, with Roderick blaming Balor for Cole's actions. Balor would reply by saying that Roderick does not have the killer instinct that Balor has causing Roderick to attack the NXT Champion, leading to a match between the two men later in the night.
This was my favorite match of the night as Roderick Strong, pushed the NXT Champion to his limit, with Balor once again doing an amazing job of selling, as he sold the back which, Strong attacked throughout the match. The match would end after Balor hit the Coup De Grace and 1916 on Strong to win, with Adam Cole coming out to stare off at Balor ahead of their title match next week.
With Finn Balor and Adam Cole ready to face each other in a TakeOver worthy match, it will be interesting to see who will win, in what is sure to be an amazing match.
1. LA Knight makes his intentions known 
While his name change has led to disagreement between fans LA Knight's short time in NXT has been entertaining to watch. His promo skills and style remind me of a 1980s movie star as he is always the center of attention when he is on the mic. This week would be no different as LA Knight cut his first in-ring promo on NXT TV as he called out the entire roster as well as sewing the seeds for a feud with Bronson Reed.
LA Knight's promo this week was absolute gold, as he blended cockiness, arrogance, pride and emotion brilliantly, stating that he is not in NXT to do flips and dives, but rather win regardless of style. LA Knight would make his big move against Bronson Reed, as he cost Bronson Reed a match against Cameron Grimes.
Bronson Reed is a great first feud for LA Knight, as it can perfectly show off LA Knight's style well against a bigger man like Bronson Reed.
These were my top 5 moments from NXT this week. What were your top 5 moments and who do you think will win the NXT Championship Title match next week? Let us know in the comments below.