Global Junior Tag League has started! Hisame let's us know what's going on in Pro Wrestling NOAH!
CURRENT TOUR RECAP
After a long break in which it was thought that due to the silence coming from the roster, they had all gone on a short summer break, NOAH returned on the 12th July to hold a show in Tokorozawa.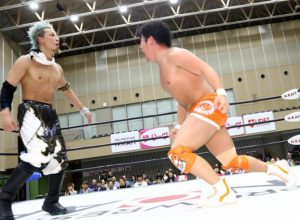 In Global Junior Tag League, YO-HEY defeated Junta Miyawaki (although he did praise him afterwards in a rambling promo), and Chris Ridgeway defeated fellow STINGER, Kotaro Suzuki by making him tap.
Minoru Tanaka vs Daisuke Harada for Global Junior League, was the main event of the evening, and what a match it was. They pulled everything out of every drawer they had, Tanaka worked on Harada's knee, while Harada worked on the neck. The match went to a thirty minute draw, and both spoke afterwards about it. Minoru Tanaka says that he won today, and he will win the league. He also mentioned that he wants to see more junior matches main event shows.
Daisuke Harada said that he would not let "that stranger" win, and he would challenge for the belt again, whether the fans liked it or not.
Takashi Sugiura and Hajime Ohara took on Masao Inoue and Kinya Okada, and there was the usual amusing Inoue\Sugiura interplay. Earlier in the evening, joining in with Marufuji not remembering Kenoh's name, and vice versa, Takashi Sugiura joined in, but changed it so that he couldn't remember Masao Inoue's name. Inoue is a sufferer of gout, and naturally Sugiura targeted his foot by keeping him in the ankle lock after Kinya Okada had tapped, and then when his arms were lifted in victory, he continued stamping on Inoue's foot.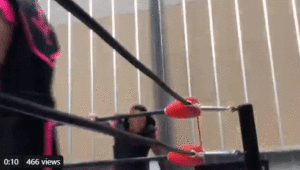 Speaking of Marufuji and Kenoh, Kenoh (when the team of Marufuji, Yoshinari Ogawa, Hiroshi Yamato and Keisuke Ishii took on Kongoh), timed it just right when Marufuji bounced into the ring, landed and turned so that he was there waiting for him, and they both got in each others face. Inamura was chopped to ribbons.
As Go Shiozaki was still absent (he will return to the ring on the 15th), Katsuhiko Nakajima came to the ring carrying both of the tag belts. As he said at the match signing which took place on the 13th June, he was preparing more for the GHC Heavyweight than the singles, and so he started the match off against Kaito Kiyomiya. However, it wasn't Nakajima who took the win, but Kaito Kiyomiya with the Tiger Suplex on Hi69.
EVENT RECAPS
Tokorozawa City Gymnasium, Sub Arena (12th July 2019)
Post match promos – 12th July 2019

Current Global Junior League Scores (as of July 14th 2019)
BLOCK A
Minoru Tanaka 5
Daisuke Harada 3
Yoshinari Ogawa 2
Tadasuke 2
YO-HEY 2
Junta Miyawaki 0
BLOCK B
HAYATA 4
Chris Ridgeway 4
Hajime Ohara 2
Hitoshi Kumano 2
Kotaro Suzuki 0
Hi69 0
NEWS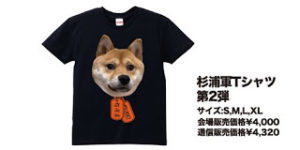 In keeping in the theme of using pets on merchandise (a silhouette of one of Hitoshi Kumano's little French Bulldog appeared on the back of one of his t-shirts, and Akitoshi Saito had a cat t-shirt) continued when NOAH put the head of Takashi Sugiura's beloved Shiba Inu on a t-shirt, complete with dog tags which read "company dog". Naturally, this was a shot at Kongoh (in specific Kenoh, as he is the only one who speaks), who are currently feuding with The Sugiura Army, and the use of the phrase "Company dog" (i.e. someone who does his masters bidding unquestionably, comes goes, fetches, wags tail etc).
The t-shirt will be released on the 15th July at Korakuen Hall, with mail order to follow (a white version is also available).
NAOMICHI MARUFUJI'S COMIC STRIP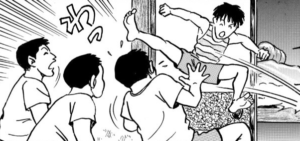 Naomichi Marufuji has started illustrating a comic for "Weekly Pro". The comic is a condensed version of his autobiography, "Heir To The Ark", and starts off with his childhood growing up in Saitama with three older brothers, and wrestling with them which inspired his love of the sport. The comic starts off with two of his brothers arguing about who they are going to be, then they tell little Marufuji that they feel sorry for him, as being the youngest and the smallest, he is going to get it from them (which he did in reality), and Marufuji fighting back by saying that Tiger Mask (Mitsuharu Misawa) is strong.
You can find an ongoing translation on my blog.
TAKAYAMANIA

The main event for TAKAYAMANIA EMPIRE 2 will be Hideki Suzuki and Minoru Suzuki vs Naomichi Marufuji and Masato Tanaka. Event will be held on Monday, August 26 2019 at Korakuen Hall.
Broadcast most likely will be through ABEMA (a Japanese PPV subscription channel, only available to those in Japan).
CURRENT CHAMPIONS
TOUR TIDBITS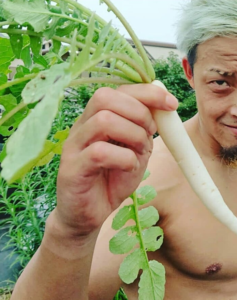 ~ HAYATA'S garden has produced Daikon. YO-HEY celebrated by putting it in his mouth.
~ NOAH held a joint fan birthday party for Kaito Kiyomiya and Junta Miyawaki. Miyawaki turned 22 in June, with Kiyomiya turning 23 this month.
~ Naomichi Marufuji says he has a new gown for Korakuen Hall on the 15th June
~ YO-HEY made a summer vacation to see his family in rural Yabu. One of his young nieces asked him if he was married to HAYATA.
BROADCASTS
NOAH's big Kawasaki Kultz event (and the GHC Heavyweight title, plus the final night of Global Junior League 2019) will air on the 2nd August on G+ at 12.30am JST
NOAH will be broadcast live on Sunday 4th August at 11.30am JST on G+
GIF OF THE WEEK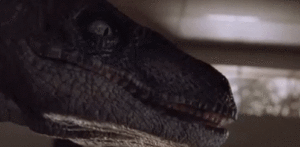 LINKS
GHC Heavyweight tag & single championship signing

Picture credit: Noah GHC, PKDK, YO-HEY
GIF credit: Noah GHC