The Impromptu Sports Show: NBA Free Agency
Listen in as two of your favorite Chairshot personalities shoot the breeze on the most current events in the sporting world. Join Chris Platt @therealcplatt and PC Tunney @PCTunney this week as they discuss…
NBA Free Agency
MLB All-Star Rosters
Wimbeldon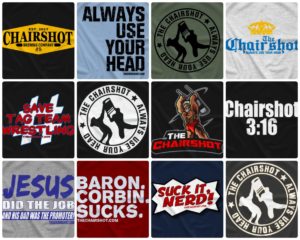 For the latest, greatest and up to datest pro wrestling news, opinions and podcasts remember to ALWAYS #USeYourHead and visit THECHAIRSHOT.com
Bandwagon Nerds #159: Disney's Bold Move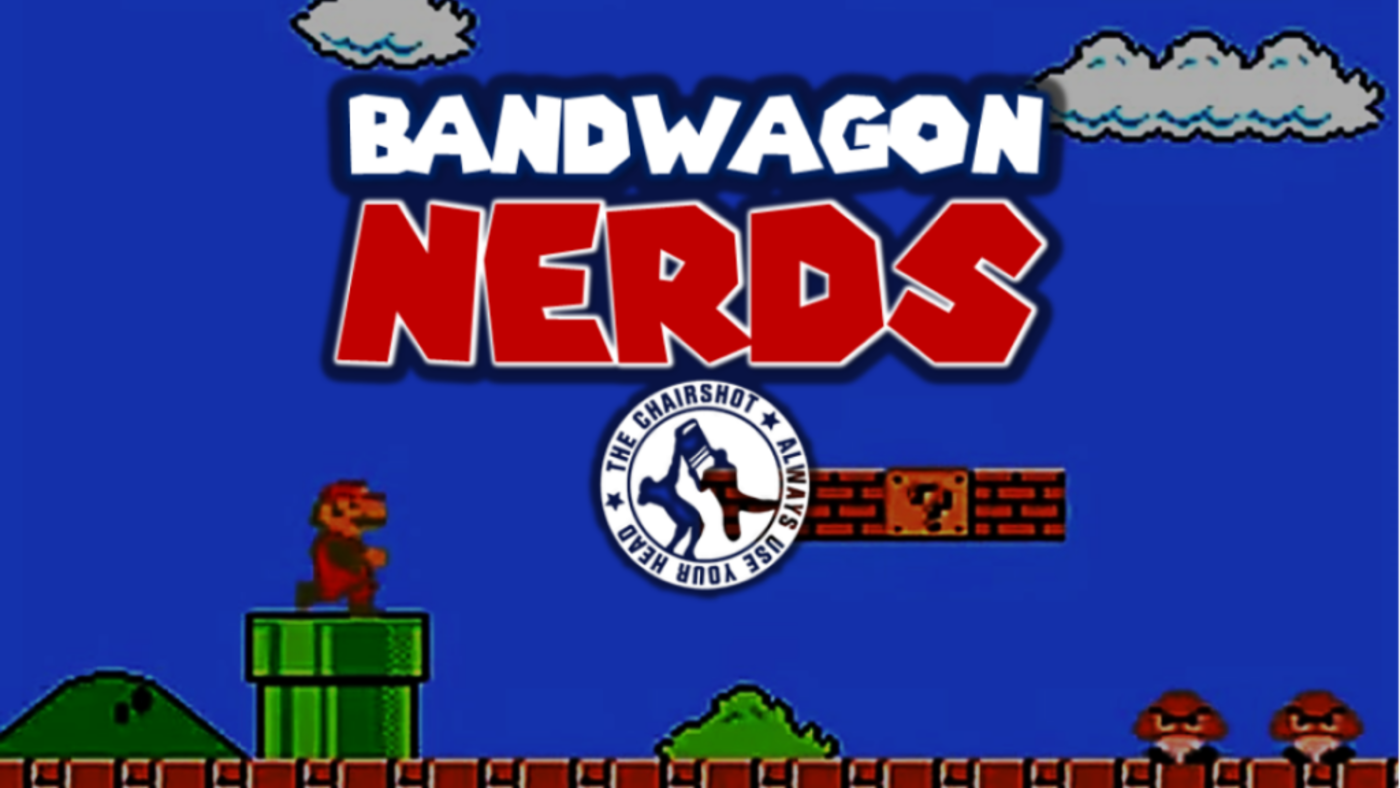 This week Dave, Patrick and PC Tunney give their thoughts regarding the huge news out of Disney that Bob Chapek is out as CEO and has been replaced by the returning Bob Iger.  What does it mean for the struggling company and will Iger be able to right the ship?  Plus with the O'Dowds back from Disneyworld, the Little O'Dowd crashes the show to share his Disneyworld experience.  Finally, the Nerds finish their review of Locke and Key Season 3!
@WrestlngRealist

@AttitudeAgg
@itsReyCash
@PCTunney
@ViolentAesop
@therealcplatt
@ChairshotMedia
About Bandwagon Nerds
Join Patrick O'Dowd, David Ungar, PC Tunney and Rey Cash as they keep everyone up on all things nerd, and maybe add some new nerds along the way. It's the Bandwagon Nerds Podcast!
About the Chairshot Radio Network
Created in 2017, the Chairshot Radio Network presents you with the best in wrestling and wrestling crossover podcasts, including POD is WAR, Women's Wrestling Talk, The #Miranda Show, Badlands' Wrestling Mount Rushmores, The Outsider's Edge, DWI Podcast, Bandwagon Nerds, the Greg DeMarco Show, 3 Man Weave, Five Rounds, Turnbuckle Talk, Suwama's Station, The Reaction and more! You can find these great shows each week at theChairshot.com and through our distribution partners, including podcasting's most popular platforms.
---
The Chairshot Radio Network
Your home for the hardest hitting podcasts and radio shows!
Listen on your favorite platform!
iTunes  |  iHeart Radio  |  Google Play  |  Spotify
Listen, like, subscribe, and share!
---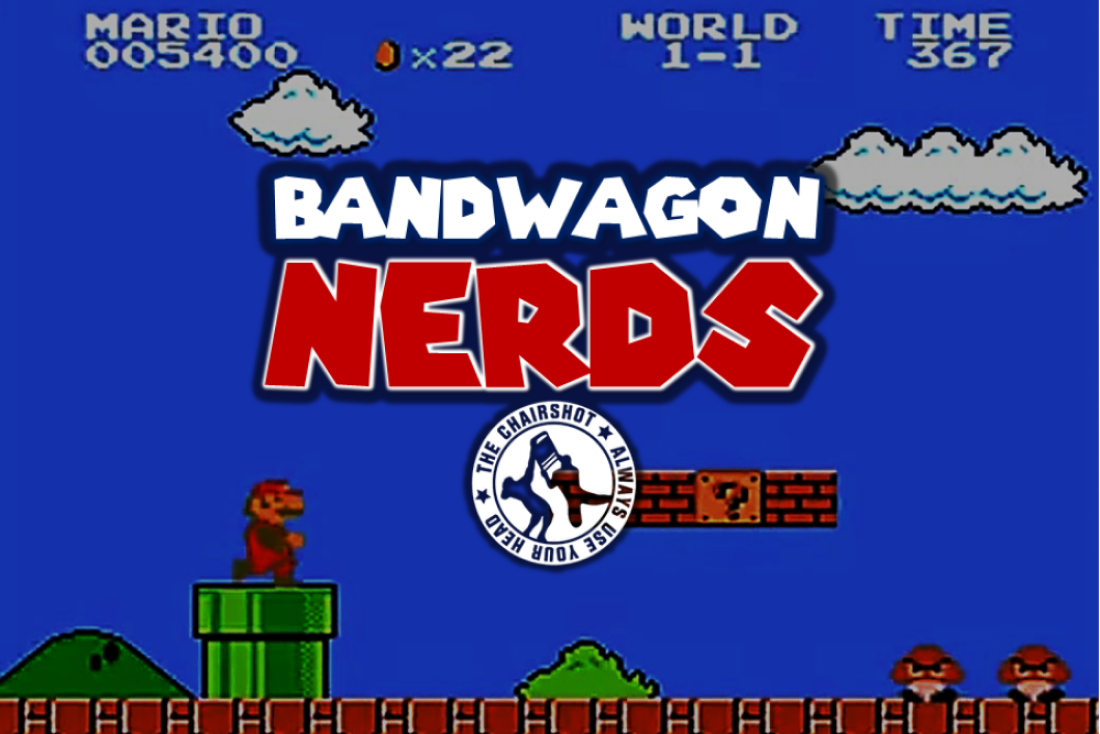 Andrew's Judgmental Album Reivews: Nickelback – Get Rollin' (2022)
Many of us have judged them as bottom tier garbage for years! Does the JAR keep this new album in the bin, or is their a light of hope? Nickelback – Get Rollin' is next up!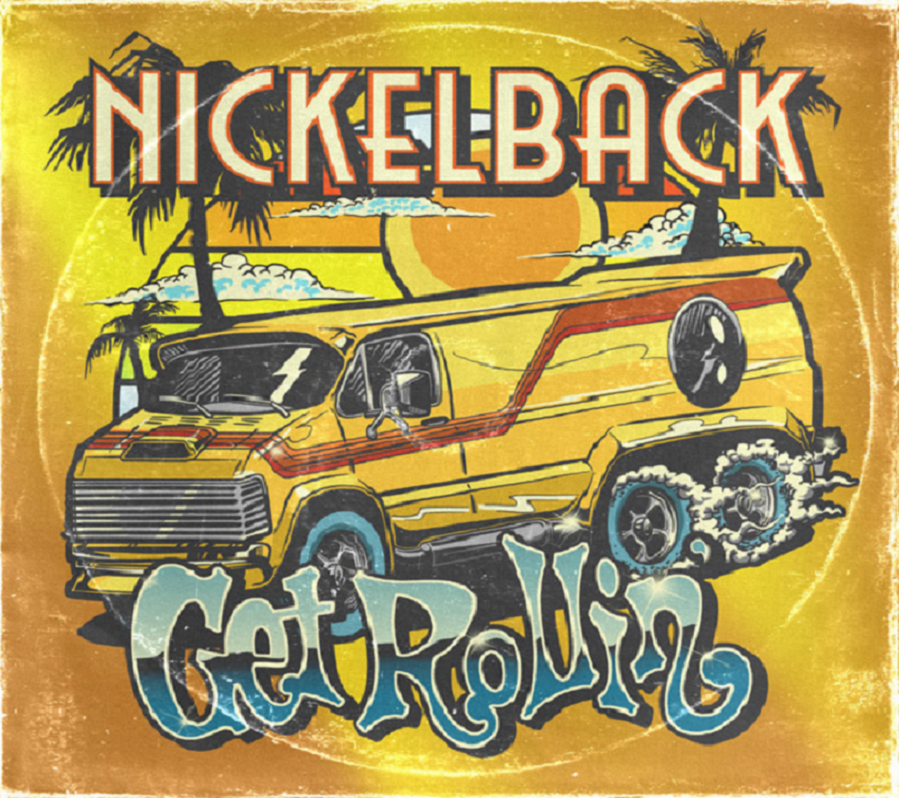 As everyone knows, the world has generally passed Judgment on Nickelback as being a steaming pile of garbage. Nickelback is a punchline, the lowest common denominator or the bare bottom measuring stick of tolerance. With that, I figured it would be potentially entertaining to review their most recent album.
The original most hated musical act from Canada until Justin Bieber came around. Depending on who you ask, its still a closely contested battle. But hell, lets just see if this is any good, or will uncrown Three Days Grace as the worst album of the year.
Nickelback is: Chad Kroeger (Lead Vocals & Guitars), Ryan Peake (Guitars & Backing Vocals), Mike Kroeger (Bass), Daniel Adair (Drums & Percussion)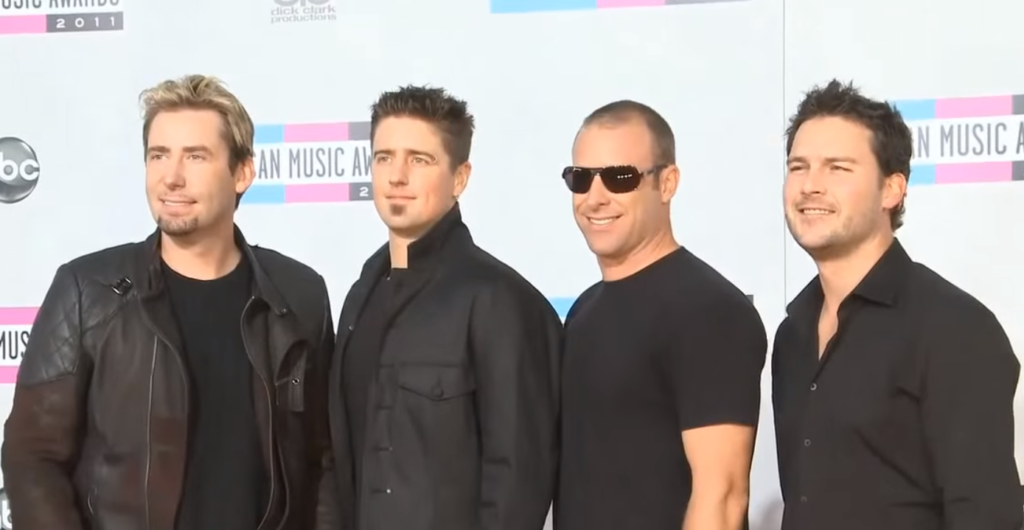 Artist: Nickelback
Album: Get Rollin' (2022)
Label: Nickelback II/BMG
Total Track Time: 41:02
San Quentin is their heavy song that was apparently also the lead single. They've dabbled in having heavier songs, first to come to mind is Animals; so with that said, this is tolerable. Its not deep, it just grooves along talking about trying to stay out of San Quentin but still doing irreverent things. Now I doubt its setting a heavier tone for the album, but maybe I'll be surprised. Skinny Little Missy is a title that makes me cringe and think 70 year old southern men wrote this. So I'm both intrigued and confused from the title alone. Surprisingly it stays a little heavier in the color with distorted guitar and a prominent bass groove, and I don't hate the chorus; "Skinny little Missy don't want no boyfriend, Skinny little Missy don't waste no time, Her pretty little face will never grace your bedroom, 'Cause skinny little Missy is a friend of mine" – the concept of warning people at the bar is a country trope, but its not terrible. Oh God, the first two songs aren't bad…am I broken? Did Nickelback get better?
Those Days is…OH GREAT! This is stripped down and cringe sounding. Like super cliché, nothing interesting about the arrangement and it's basically Photograph but for an old 90s first love. And the lyrics are so simplistic it just makes this hard to tolerate. While the sentiment of pining for an old relationship is not new and has been done a lot just over the albums I covered, a bad arena rock group singing moment, simple words, cringe imagery…adults should not have wrote this. High Time steers into the country vibe, but it also started with a lighter and smoke exhalation sound, so now they think a song about drugs is cool? I'm all for self medication of all types, but this just sounds stupid. This sounds like it could be in a National Lampoons movie, as the picture of someone who doesn't know what drugs do but has an image in their head. This is so awful. Vegas Bomb is a little bit of a distorted and pedaled riff with a heavy drumbeat and guitar groove. So dammit, this actually has a good sound and could easily be thrown into the background of a bar scene. While I'm a fan of an Irish Car Bomb and a Vegas Bomb isn't my style…the song achieves what it wants and it's fairly groovy and solid.
Tidal Wave is a song I wanted to hate at first, but it pivots a different way than I expected. It reminds me more of a Richard Marx or Cannons song. Its stripped down, but has that 80s retro synthwave simplicity and just glides along in the sparse guitars and metronome drum usage. It has that dreamlike vibe and while I don't love it following up a heavier song since the tone shifts are whiplash inducing but its a good song. Does Heaven Even Know You're Missing? – the titles of some of these songs made Chad sound like he's a boomer and not Gen X. "I knew it from the day we met, That I could throw away regret, It doesn't matter what we do, As long as I can be with you, So come and run away with me, You're gonna love it, wait and see, Forever we can live like that, 'Cause I'm never gonna give you back", is the second verse and its a cute sentiment. Aside from the title and usage in the chorus being a little cliché and eye roll worthy, the song is structured like a Country ballad, think like Lady Antebellum. While I can't see myself ever spinning this song again, its not a waste of time.
Steel Still Rusts opens with the acoustic guitar strum and it hits like 100% country rock song. It also is a soldier song, getting that across fairly well in the chorus; "Long gone is the praise for those who fought for us, Ashes to ashes, turns out steel still rusts, Stone carved in your name, no one can really trust, Shoulder another soldier they stole from us, Don't ever bend, don't ever crawl, Supposed to stand and never fall, Long gone is the praise for those who fought for us, Ashes to ashes, turns out steel still rusts" – so with all of that, if you like Country Rock songs, you won't find many issues with this one. Horizon is a song that is caught in-between all of the sounds they've applied in this album, and executed poorly. While lyrically its a little unique since its a song about two people who are always involved with someone else so they can never be together. Over the next horizon concept is cool, but the music is sandwiched between country rock love song, 80s synth and the bad Nickelback punchline stuff. Standing In The Dark randomly sounds like The Rasmus and then we go into more of country style vocals. So its definitely sonically awkward but no offensive. So yeah, the Gothic Pop Rock elements sounds very European and you'd think Chad's vocals might not fit, but they kind of do. The song is nothing special, but its not offensive. If this becomes a future single I won't be shocked. Just One More goes for the 80s echoed vocal style, and I get some Cutting Crew vibes from this song that is basically expressing the urge to die to be with a lover; "Tell me, Lord, where'd my little angel go?, 'Cause I'm down here alone, If you got room for just one more, Just one more", the lyrics are somewhat inspired, but the 80s style arrangement takes away the desperation of the plea. So this is a song that I feel loses a lot of efficacy in the arrangement, however its not a bad song if you don't think too hard about it.
I am in shock, this album was more good than bad, and actually had a few songs that I really enjoyed. Now they've always basically been a four chord band, so I'm not expecting triplets, complex runs, signature shifts…but they colored their songs fairly well in this album. Yeah there are a few of their awful cringe pop garbage songs, but there's only like 3. I will take a few points off since the unlike the Disturbed album from last week, this album's flow is jagged and awful. Too many tonal shifts from song to song, even if the songs are fairly solid in their own rights.
All that said, this is far from the worst album all year…its mostly positive…so this will end up much higher than I expected. I need to go do some self reflection.
Final Judgement: 6.05/10