The WWE TV YouTube Experiment (Week 3: RAW & SmackDown)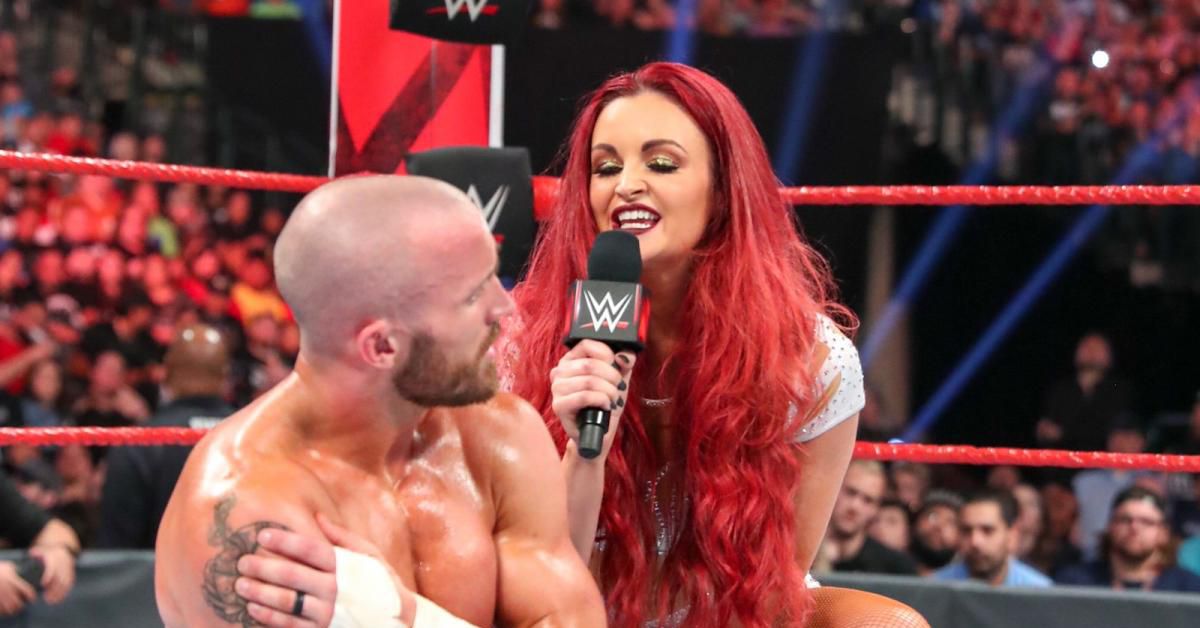 __________
The WWE TV YouTube Experiment
Week 3
Monday Night RAW/ July 1, 2019/ Dallas, Texas
SmackDown Live/ July 2, 2019/ San Antonio, Texas
As I said from the very beginning, I really didn't have any clue where this was going, how it was going to work, or what the format would become. After reading the first two installments (and writing them… golly) I realized that for one, they're just too damn long. Over 4,500 words is an excessive length for something like this, in my opinion. Secondly, it ended up being just another RAW review, only based on a very limited sample of the product. Plus, we already have a RAW report, a RAW review, and a RAW podcast. What I did the last two weeks was superfluous. I'm taking that element out of this experiment. I will provide some brief thoughts, but nothing as detailed as I have been doing. I can do that elsewhere if I feel the need. It also allows me to incorporate a short-form version for SmackDown. You'll see that after the RAW section.
__________
Monday Night RAW 7/1/2019
Total Number of Clips: 17
Total Time: 42 minutes, 36 seconds
__________
Braun Strowman drives Bobby Lashley through the LED wall (2 minutes, 49 seconds)
Very strong start to RAW. It bugs me that the rest of the LED wall went back to working again for the rest of the show, but I don't know how that stuff works. As many people online have mentioned, the commentators going silent was a great idea. The crowd reaction was amazing and the whole deal felt important. (1 for 1)
__________
Strowman and Lashley are taken to a medical facility (3 minutes, 38 seconds)
I don't know why this wasn't included in the first clip. Three and a half minutes to show two guys get rolled into ambulances while the commentary team used their best Owen Hart Voices? To me, it completely killed the chaotic feeling the first clip created and dragged everything to an irritating halt. Plus, they had them talk on camera for a whole minute after the guys were in the ambulances. Do the crazy shit, go to commercial, come back with both guys almost already in the stretchers, and move on. (1 for 2)
__________
Samoa Joe interrupts The New Day's battle with The Viking Raiders (1 minute, 57 seconds)
This was more chaos. The minute of the match they showed was good, and Joe's appearance was perfectly timed. I guess this also confirms that the Viking Raiders are heels, as they joined in on the beat down. I know people are complaining about WWE coming up with ways to avoid wrestling during commercials (even though they did it anyway this week) but this was at least a great way to do it. (2 for 3)
_________
The New Day vs. Samoa Joe & The Viking Raiders (2 minutes, 48 seconds)
The crowd was on fire for this and the match appeared to be pretty awesome based on what they showed. Joe choking out Kofi is great because it shows that Joe is a killer, and Kofi didn't tap. He's protected and continues to avoid being pinned or submitted while being champion, which is unheard of. I really want Kofi to hold onto that title for as long as possible. It's going to be his only reign, so let him run with it for a while, please. (3 for 4)
__________
Drake Maverick must choose between the 24/7 Title and his wife (1 minute, 27 seconds)
Drave Maverick is tremendous. He has excelled at everything I've ever seen him do, from everything he did in TNA, to 205 GM, to this proper comedy character. Didn't see the AOP manager stuff, but he put his heart into it and went all in, so he gets credit for that as well. (4 for 5)
__________
The Street Profits bring "swag" back to Raw (1 minute, 33 seconds)
I absolutely love these guys. As everyone says, Montez Ford is going to be a star. He's got everything. I just hope they get to tag for a good while before going their separate ways. Angelo Dawkins is a guy who took a bit of time to find his groove, but now that he has it, he's great. Feels like a classic tag guy, but that's not a bad thing. No idea why they're on RAW, but they're entertaining so I have no reason to complain. (5 for 6)
__________
The Undertaker is Shane McMahon and Drew McIntyre's "Reaper" (5 minutes)
I don't know what the hell was going on here. I'm hoping all of this leads to Drew getting a decisive win over The Undertaker at SummerSlam, dropping Shane and becoming a proper challenger for Seth Rollins. This particular segment was long and dump. It reminded me of Undertaker's infamous promo about leaving Big Show in the desert that happened on RAW in the summer of 1999. This wasn't at all on that level, but the silly shit Undertaker was saying was ridiculous, and the whole time it felt like he was just trying to remember his lines. Not a fan. (5 for 7)
__________
Natalya vs. Lacey Evans (2 minutes, 32 seconds)
This was just a match. They only clipped about a minute of it out. What they showed was just fine, decent wrestling. Not much you can really do in a 3 and a half minute match. Lacey probably could have controlled more of the match, but that's just picking a nit. The goal here was to give Lacey a win over an established wrestler and show her and Baron working as a team. That's what they did, and it worked. (6 for 8)
__________
The Miz vs. Elias — 2-out-of-3 Falls Match (2 minutes, 48 seconds)
Just a match. Seemed good based on what they showed. It doesn't seem like they're going to any trouble to actually give a storyline reason as to why they're doing these matches, but it is what it is. I kinda like the idea of doing rounds based matches. Regular matches get up to 3 rounds, title matches get up to 5 rounds. It's one fall to a finish and there's no scoring system (like the dumb Impact Grand Championship). If it goes the full 3 or 5 rounds, you have a draw. That caps all TV matches to 25 minutes at most unless stipulated otherwise. Just have Vince make the decree, and that's the end of it. PPVs can stay the same. (7 for 9)
__________
Maria & Mike Kanellis interrupt Seth Rollins & Becky Lynch (3 minutes, 20 seconds)
Seth and Becky continue to have very little chemistry as an on-screen couple. I don't watch 205 Live — has Mike been Maria's "bitch" on that show for a while, or is that new? Nothing offensive and this set up a preview of sorts for Extreme Rules, as well as… something else. (8 for 10)
__________
Maria Kanellis claims she is pregnant during Mixed Tag Team Match (2 minutes, 59 seconds)
Well then. I wonder if the people chanting "Thank you Heyman!" after the exploding LED wall spot were cursing his name after seeing this. It's an interesting direction to take, I guess, and I'm interested in seeing where this goes. It's like an inverted version of Meat (remember when they had Shawn Stasiak do THAT?), where instead of being worn out because his valets spent the whole day… being with him… Maria just never gives Mike any at all. I thought the Meat gimmick was awesome. I'm not willing to shit on this yet. I have a lot of goodwill to throw around. (9 for 11)
__________
The Street Profits meet Paul Heyman (1 minute, 28 seconds)
This was pretty funny. I guess they're just trying to put over the idea that they like to stir up shit. I like how they can put this on YouTube, but none of the Gallows and Anderson stuff gets there. Still, this was fine. (10 for 12)
__________
Carmella crashes "A Moment of Bliss" (2 minutes, 56 seconds)
Still not digging the Nikki/Alexa story but if it ends with Nikki going back to being a crazy babyface (like she was during the NXT feud with Asuka, for example) then it's a means to an end. I just wish they would do something else with Alexa. She's so good and so easy to hate, and I get that she preyed on Nia, who lacked confidence and she's using Nikki, who is new and naive, but they're sorta playing up and ignoring ner NXT gimmick at the same time. Why would none of the women in the locker room welcome her unless they saw her in NXT and think she was crazy? But if she's crazy, why would she be shy and naive? Either way, I love Carmella and it's nice to see her in this spot. She's over. Use her! My pontificating aside, this was a good segment. (11 for 13)
__________
Carmella vs. Nikki Cross (2 minutes, 29 seconds)
Carmella beating Alexa in under 10 seconds in the previous clip was interesting — I'm not sure if it does anything for Carmella so much as it lends credence to Nikki being more deserving of a title shot. And that's probably what they're going for. I just hope Carmella gets some shine off of this. The match itself was 2 minutes and 40 seconds. The clip was 2 minutes and 29 seconds, and they showed 2 minutes and 14 seconds of the match. Why not just make the clip 26 seconds longer and show the whole match? They did the same thing last week for no reason. The match was fine and all three women are over, and that's good. (12 for 14)
__________
Alexa Bliss has no comment on Nikki Cross' success (33 seconds)
Got the point across. Completely on the nose, which is necessary sometimes. (13 for 15)
__________
Drake Maverick reclaims the 24/7 Championship (1 minute, 19 seconds)
We weren't as heavy on the 24/7 shenanigans this week as last, but it was for a good reason. While the silliness of having a million goobers all over the place is fun, they've actually built a really good storyline between Truth and Drake. Who the hell would have seen that coming? It's still hard to get behind Drake as a heel if that's even what they're going for at this point. I'm really a fan of this stuff. (14 for 16)
__________
Ricochet vs. AJ Styles — United States Championship Match (3 minutes, 1 second)
They showed the final 23 seconds of a 6-minute match. That obviously wasn't the point. Honestly, I've been complaining about it, and even though it would have added to the moment, not showing any of the other interactions between AJ, Gallows, and Anderson before this doesn't really hurt it. If you're going just by YouTube, the commentary team did play it up during their matches the last two weeks on RAW, so viewers knew something was going on between them. The heel turn and overall beat down was very good, and it's going to be nice to see The Club back together. And if they're going to be a legit team, that adds yet another strong team to the growing roster of great tag teams on the main roster. (15 for 17)
__________
Final Analysis
Just like the first two weeks, I liked all but two of the clips. I found something to dislike a lot quicker this time, as it was the second of 17, and then I ended up also not liking clip number 7, which was around the time I disliked something the first 2 weeks. I enjoyed this show more than the previous two, and I wouldn't attribute that to Heyman, because from what I saw, he was likely only deeply involved with a couple of things. The camera angles and how the commentary team reacted when Braun speared Lashley through the LED wall was all Heyman. The actual spot itself is something that WWE has done a trillion times, so you can't really say that it was a Heyman thing. Even if it was his idea, it wasn't groundbreaking. It was done well, at least, even if the explosions were overkill. The Maria and Mike stuff also felt like it was a Heyman deal, but it also could just be WWE pushing the envelope and seeing what sticks. Everything else was typical, but not bad.
__________
Straight numbers
Average Clip Length, Week 3: 2 minutes, 33 seconds
Week 1: 2 minutes, 32 seconds // Week 2: 2 minutes, 44 seconds
The average length of clips for RAW has stayed right in the same ballpark, with this week being almost identical to Week 1. My hypothesis for the shows being about 45 minutes long on YouTube has stayed true for 3 weeks now.
As far as views are concerned, just under 48 hours after the show, Braun and Lashley going through the LED set had 3.4 million views. That's a big number, bigger than Undertaker's appearance at 2.1 million. Drake Maverick winning the 24/7 Title was up to 1.2 million views, continuing a strong run for him and R-Truth. Maria announcing her pregnancy also performed well, getting 1.4 million. That's all the stuff that everyone was talking about. AJ vs. Ricochet was at 968,000, which is good, as the return of The Club has some buzz. Joe attacking Woods only had 179,000 views in contrast, and the 6-man tag that happened due to the attack only garnered 338,000 views. Not so hot for your WWE Title feud.
The Undertaker's return last week to save Roman from Shane and McIntyre is up to 12.1 million views, which is insane, as that means in one week's time, it earned another 4.5 million views. The 48-hour (ish) total for Undertaker's segment was 5.6 million less than what his return had in the same timeframe. Obviously, that was a big deal, though, compared to a promo that had substantially less buzz. But 'Taker still draws the eyes nonetheless, at least online. The 24/7 Title match from last week actually did a little bit better in the same timeframe that 'Taker's segment did this week, getting 2.2 million views in 48 hours. That video definitely stalled out, though, only making it to just below 2.6 million in a week. The tug of war is up to 4.9 million, which is complete insanity. That means it got another 3.1 million views in the last week. Not quite Undertaker numbers, but I wonder why that caught on.
__________
SmackDown Live (July 2, 2019)
Total Number of Clips: 14
Total Time: 33 minutes, 52 seconds
As I hypothesized back in Week 1, SmackDown totaled just under 35 minutes worth of clips. The average length was 2 minutes, 25 seconds, just shorter than RAW's average. Notably, they didn't skip as much stuff that I would consider to be important. Oddly, they cut a backstage segment with Nikki Cross and Alexa Bliss, something that they love over on that RAW YouTube playlist. The only other things missing were the comments from the teams involved in the SDL Tag Team scene. Heavy Machinery got to talk, but the reactions from New Day, Bryan & Rowan, and Ziggler & Owens were cut. And that's fine, because they weren't super important to the story. Heavy Machinery are much less established than the rest of the guys, so even though their promo pretty much said "we're a team and we're gonna win" and didn't advance anything major, it was a minute and a half of extra exposure for a pair of guys who need it. I'll check back next week to see if they leave anything important (or substantial, like the Gallows & Anderson stuff) out.
I enjoyed the show. I've always been mostly against the brand split. With the exception of the first 2 or so years of the original split (mid-2002 through mid-2004) and the first year of the new split (mid-2016 through mid-2017), I've pretty much just disliked the idea. Even though the dissolution of the original split led to SmackDown eventually becoming the RAW clip show, I've always preferred carrying some storylines through both shows, simply because WWE was unable to come up with things to do with their "limited rosters". It led to insane levels of frustration, as I would read, all the time, "the rosters are just too thin" while they had no use for tag teams and both men and women would waste away on Main Event (or Superstars, or any of the equivalent shows).
I'm pontificating. Sorry. That whining is for another time.
Anyway, I enjoyed SmackDown last week (didn't get a chance to write about it, but the YouTube stuff was fine) and this week as well. I honestly hope that watching the shows this way brings me back into watching the full shows every week. I hate that I don't care about not seeing so many of my favorite wrestlers. But these last few weeks, while at its core still feels like the same show I finally gave up on almost a year ago, have been pretty good. I have hope.
__________
Some Viewership Numbers
While it didn't perform well on RAW, the Joe/Kofi feud looks good on SmackDown. Likely thanks to the middle finger (which they didn't actually show), it has reached 871,000 views in under 24 hours. Aleister Black and Ali haven't caught much, at 101,000 and 71,000 respectively. Kevin Owens putting Dolph Ziggler in his place reached 475,000 in 24 hours. I'm interested to see how the Joe/Kofi and Owens/Ziggler stuff progresses after a week goes by.
Drake Maverick's segment with R-Truth from the June 25 SmackDown is at 2.7 million views in a week and a day, further showing how strong the interest is in that title and his and Truth's interactions. Nothing else even hit 500,000 views, with nothing even sniffing that many, with the exception of Shane McMahon's minute-long opening promo about The Undertaker, which hit 404,000.
I'll check in next week.
__________
Nick Marsico/ Writer (kinda)
The Chairshot Dot Com
__________