Tiffany: Intriguing Storyline Brewing in NJPW's G1 Climax
Tiffany's rookie experience through New Japan continues! What has she noticed in the G1 Climax?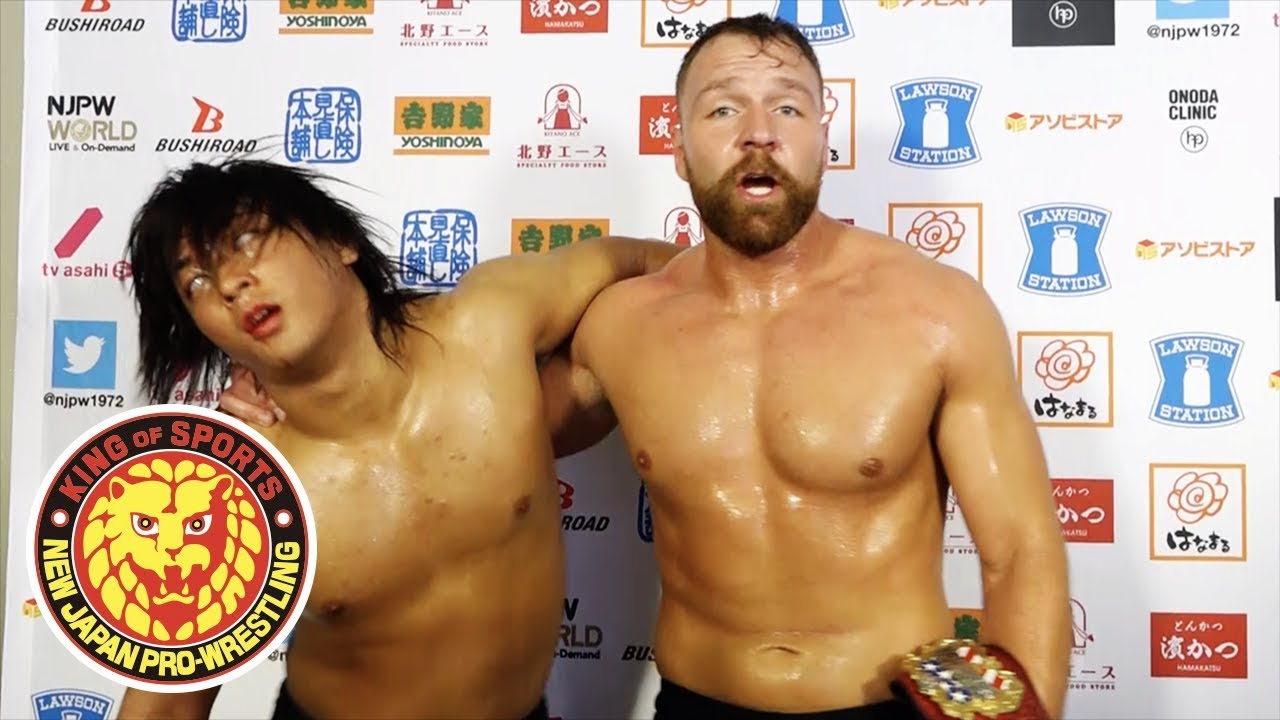 Tiffany's rookie experience through New Japan continues! What has she noticed in the G1 Climax?
So, I've been watching the G1 Climax this year and loving it! Yes, I mostly made the choice to watch it because Jon Moxley declared at Dominion that he wanted in and his request was granted, but I've been genuinely intrigued and excited by the matches of the grueling tournament.
For some background for those who do not watch NJPW, the G1 Climax is NJPW's big tournament of the year. They take a field of around 20 guys and split them into two Round Robin blocks. One day, Block A will have their matches while B Block has tag matches to tease upcoming matches and the next day B Block will have their matches while A Block has tag matches. A win gets you two points, a draw gets you one point, a loss gets you zero points and the two guys who have won their blocks by getting the most points face off in the G1 Climax Final and the winner faces the IWGP Heavyweight Champion at Wrestle Kingdom, NJPW's WrestleMania in January. This tournament takes a month to get done, they don't wrestle every day, but it's usually a few days on, a day or so off, then start all over and, in some ways, is as grueling to watch as it is to do.
As it stands on Sunday, July 21, 2019, Jon Moxley, FKA Dean Ambrose, is the only man in B Block to be undefeated and he has 6 points after 3 matches. In A Block, IWGP Heavyweight Champion, Kuzuchika Okada shares the undefeated mantle with KENTA, FKA Hideo Itami, each of whom have 8 points because A Block had two block shows this weekend, and that is where things get interesting.
We are about one-third to halfway through this tournament and two former WWE guys are in the top of the standings, but where Jon Moxley has largely been embraced by the Japanese fans, KENTA, a native of Japan, has largely been shunned, even getting booed by the Japanese crowd in his match with EVIL in Saturday's A Block match. It would very easy for whomever does the booking for NJPW to create a rivalry between KENTA and Moxley based on how they've been treated since coming to NJPW, especially playing up KENTA resenting Moxley for being loved and/or respected by the Japanese fans, while KENTA has not. Add in Moxley getting, and winning, the IWGP US Championship in his first match, while KENTA, due to the tournament schedule, has not.
That would not have to be the only point of contention between them, they could use Shota Umino, a Young Lion (NJPW rookie) who has becoming Moxley's sidekick, and have KENTA resent how Moxley's…'corrupting' Umino and the teachings of the NJPW Dojo.
Does it HAVE to be KENTA? No, there have been other wrestlers in NJPW who have expressed resentment and skepticism over Moxley, and all of them have paid for expressing those doubts with serious ass-kickings, just ask Juice Robinson, Taichi, and Tomohiro Ishii, but KENTA, who has also just left WWE would make the most sense as they came in about the same time, from the same company, but the way the Japanese fans have welcomed and treated them has been VERY different.
Is this NJPW's plan? I have no idea, Moxley is signed to a full-time contract with AEW, who will have first dibs on his dates once the TNT show starts up. Plus, I'm not familiar enough with NJPW to know how their booking works, but it definitely makes for an intriguing storyline coming out of the G1, so we'll see.