Tiffany: New Japan Pro Wrestling: An Introduction From a Newbie
Tiffany decides to check out New Japan! Let's see how it comes across to a puroresu rookie!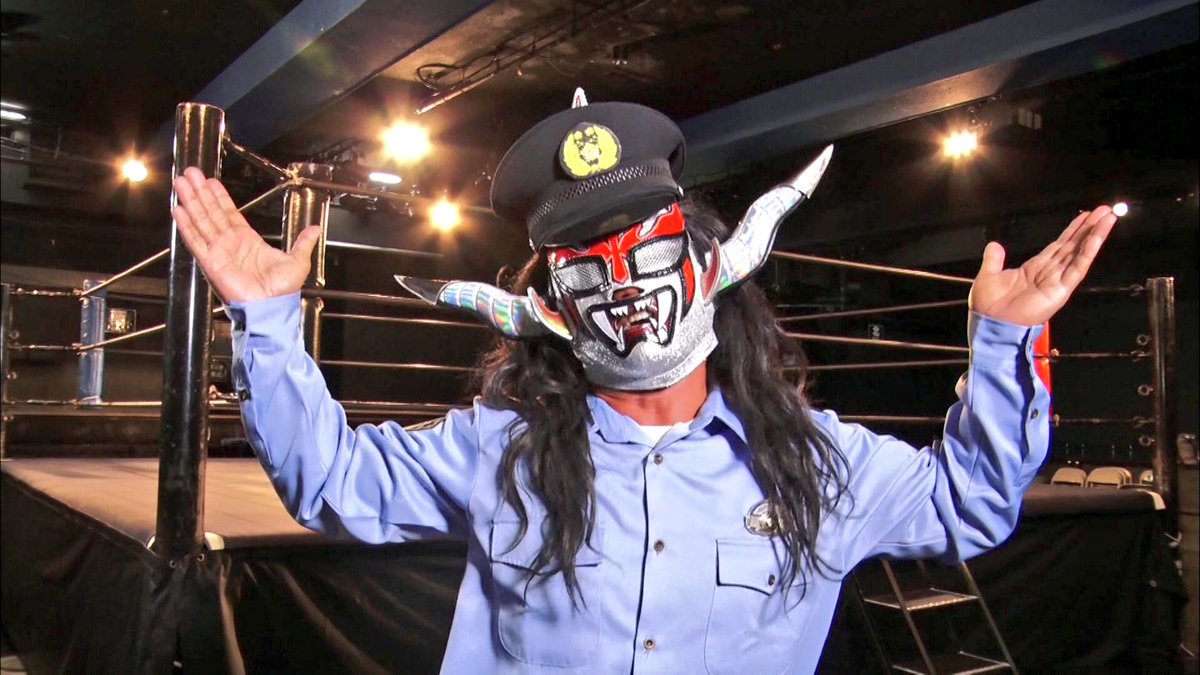 Tiffany decides to check out New Japan! Let's see how it comes across to a puroresu rookie!
I'm going to be upfront, I've been a fan of WWE my whole life, I NEVER thought I'd get fully into another wrestling promotion, let alone a Japanese one, and my initial interest in New Japan Pro-Wrestling was simply because Jon Moxley, aka Dean Ambrose, had signed with NJPW and I wanted to watch him, however I've found myself very intrigued with NJPW as a company the more I watch it and thought that if there was anyone who was wanting to check it out, it would be nice to get some tips from someone also new to the promotion.
TV: The first thing to know about NJPW is that they don't have a weekly television show like RAW or SmackDown. They do have a weekly show for their Mexican…affiliate, called CMLL, but that show features more Latino wrestlers. They do have 'Road to-' which is a build to their next big show, but it's more of a series of house show matches to build the actual show than a TV show. CMLL is offered on NJPW and on Fite TV, but neither of them have English Commentary, which makes it a little hard to follow if you don't understand Japanese or Spanish that well.
The Schedule: NJPW's schedule is really odd if you're only used to USA wrestling and seems more like UFC or boxing than the 52 week schedule US fans are used to. NJPW's schedule seems to consist of building and putting on a show, then taking a break and then starting all over again and their shows seem to consist of a lot of tournaments with a few one day shows, rather than one show running into another. The logic seems to be to give the wrestlers time to rest and recover before starting a new circuit, which seems to work considering that several of their top guys are in their late 30s and move around like guys in their 20s.
The Matches: If you've never seen a NJPW match before, it'll definitely be a shock. NJPW's matches are a lot more physical than WWE matches and the competitors have more leeway than WWE superstars do. There's a standing 20 count on the floor and using weapons outside the ring doesn't create a disqualification and the refs give even more leeway in big match situations.
The Promos: There aren't a lot of promo spots in a NJPW show, there are some, but they don't take up tons of time with them. Most promos are done at the post match press conferences, which are literally done right after the matches. Jon Moxley even commented during his first one that they 'weren't even going to let him catch his breath'. The fun part about it is that you get their real-time reactions. Yes, it's still in kayfabe, but it's definitely not scripted and they can say what they want. Also, there is a LOT of swearing, which is fun and makes things seem more…real. Also, even though most of the promos are in Japanese, save for non-Japanese wrestlers, there is a translator who translates the promos into English and if you watch the promos on YouTube, the Closed Captioning button will translate the Japanese into English you can read.
Women: NJPW does NOT have a Women's Division and it's becoming quite the controversy. There are women's wrestling promotions in Japan like Stardom, but they don't have a relationship with NJPW and it doesn't seem like NJPW is interested in changing that. So far, I've seen ONE woman in NJPW and it's Miho Abe, who is the valet of Taichi, a heel with a weird J-Pop gimmick.
The Young Lions: The Young Lions, which is a term you hear a LOT in NJPW, are one of the coolest parts of the promotion. In essences, the Young Lions are the rookies of NJPW, coming up through their dojo system, but they are so much more. The Young Lions train and learn in the NJPW dojos either in Japan, LA, Mexico, or Europe, but they are also the ring crew, part of the security team during matches, the first aid guys after the match, the gophers for the older wrestlers, and the job guys. Young Lions are also fillers in tag matches and don't really have gimmicks outside of being a Young Lion until they are sent on 'Learning Excursions' to another dojo. They aren't hard to miss and it's a very cool part of watching NJPW.
Tag Matches: If you are someone who complains about WWE putting on a lot of tag matches, NJPW is NOT for you because that's a large part of their shows. Seriously, almost anyone who doesn't have a singles match on a show is usually in a tag match. My understanding is that it's partly to help build future feuds, but also to keep the wrestlers from getting too much wear and tear on their bodies. The downside is that there's usually at least three tag matches back to back during a show, which can get tiring.
Titles: Of all the differences between NJPW and US Wrestling, the way the titles are treated is the biggest surprise. NJPW's titles don't carry the promotion's name, they are almost all IWGP __, which is the Japanese equivalent to the old NWA,  and title defenses are few. In fact, the commentators can tell you how many times a particular champion has defended their title and it's usually in the single digits and champions hold their titles for a LONG time. Current IWGP Heavyweight Champion, Okada, held the title for two years and defended the championship 12 times back in 2014-16, which would never fly in the US. That said, the champions usually get spots in any tournament they qualify for, which gives opportunities to build future feuds, but it's very strange to see a full card and NO title defenses. Also, NJPW does not give their champions an advantage over their opponents. Titles DO change hands if the champion gets DQ'd or counted out, which is actually really fun because it means the champ has to beat the challenger, not the other way around and the champion's long reign seems more justified because they seem to earn it.
Video OnDemand: Like WWE, NJPW has its own video subscription service called NJPW World, which offers their shows with Japanese or English commentary, an archive of shows, which is admittedly very incomplete, but one thing they offer that WWE could learn from is how they offer PPVs once the show is over. About a week or so after a show is done, NJPW will let the view pick a series and they have the option of watching the whole show, start to finish, or they will be offered the option of picking from, and watching, individual matches. Example: If I want to watch the Jon Moxley's debut match at the Super Jr. Final, I have the option of watching the whole show, prelim tag matches and all, OR I can scroll down the list, click on Jon Moxley vs Juice Robinson, and not have to sit through a bunch of matches I'm not interested in. WWE sort of offers this with the search option and the dots that show when a match starts and stops, but NJPW's way of doing it is more efficient, IMO, and more user friendly. Also, one very funny thing that almost always pops up at the start of the PPV is a PSA about how to behave properly in the arena. The video is always full of really ham acting, but the fact that it's shown even to people watching at home makes me laugh.
So, I hope that this list gives anyone who is thinking about checking out NJPW some information that will help them enjoy the shows. There also a lot of people in the US who enjoy NJPW and are always happy to explain things, or try to. It is quite easy to get the hang of and a lot of fun to watch because you learn a lot about the difference in wrestling culture between Japan and the US. In Japan, professional wrestling is still treated and respected as a sport, while in the US, professional wrestling is often dismissed as 'fake' or 'kids' stuff'. So, check it out and broaden your wrestling horizons from the comfort of your couch, you won't regret it.