Tiffany's Takes: NXT UK (7-24-2019)
With most of British Strong Style out, can Trent Seven even the score with WALTER?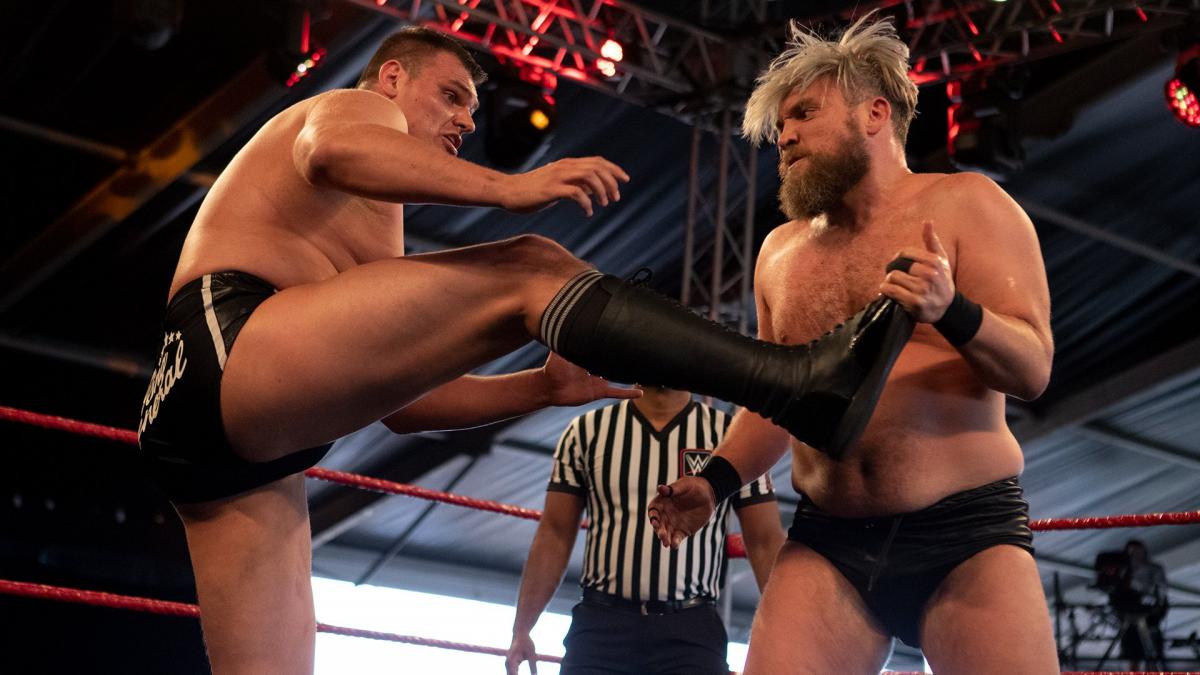 With most of British Strong Style out, can Trent Seven even the score with WALTER?
I'm not totally into Trent Seven, at least on his own, I don't think he's the star that Tyler Bate is, but I love that he's so determined to take on WALTER and avenge his buddy, but I still want to know where Pete Dunne is. What's going on that so important that he's not been on TV since losing his rematch?
I loved the match between Kenny Williams and Noam Dar! I was sort of hoping that this would wait until TakeOver: Cardiff, and maybe it will, but given that it happened on NXT UK, I'm not holding out a lot of hope. The story of them being former friends and knowing each other's moves made the match really interesting to watch. Noam Dar sneaking out the win wasn't a shock but it will hopefully give the opening for a rematch down the road. Also, where the heck is Amir Jordan? I miss him. Maybe that's what Kenny Williams needs in this thing with Noam Dar.
I'm on Grizzled Young Veterans' side, I hate being bugged when I'm working out too. However, it can't be denied that while GYV got wins over Mustache Mountain, the last one was DQ due to interference from Imperium, which SHOULD give Mustache Mountain the right to demand another match, but we'll have to wait and see as we get closer to TakeOver. Sounds like they've got another team in mind.
I'm not a fan of six person tag matches, but Toni Storm, Piper Niven, and Xia Brookside vs Jinny, Jazzy Gabert, and Kay Lee Ray was really good. I'm still not sure what Niven was was doing there other than being the only person comparable to Gabert, and that's a feud I'd LOVE to see. Jinny was average as always, and I hate that Xia was the one who got pinned since she seemed to be building some momentum. That said, I'm glad Jinny didn't pin Storm because I do not want to revisit that mess.
I'll give Trent Seven credit, I'm not a huge fan, but he can back up his words. What a match between him and WALTER! Yeah, there wasn't a chance in hell that he was actually going to win, Triple H doesn't seem interested in having WALTER lose just yet, for whatever reason, but Seven showed that WALTER isn't as indestructible as he wants to appear. It does suck that the match was stopped, but it also protects Seven from being pinned and keeps this feud going until Bate and Dunne get back.
This NXT UK was odd because there was almost no promos other than Seven and GYV. The matches were good, but this definitely seemed like they were coming to the end of a taping and everyone had headed home. It was a really good show, but the lack of promos felt odd. Mark it in your book: Xia Brookside is going to be the breakout star of NXT UK in a few years. Jinny continues to be the most average person in the Women's Division, while Niven and Gabert could be a real sleeper mid-card feud. Still not into WALTER or Imperium, but it seems like that is treading water until Dunne gets back from whatever it is that he's doing and Bate recovers.
That's it for Tiffany's NXT UK Takes! Stay tuned for NXT OG!