Tom Clark: Is WWE Ending The PG Era?
WWE programming took some interesting turns on Monday, leading many to think we are seeing the end of the PG era? Tom Clark explores.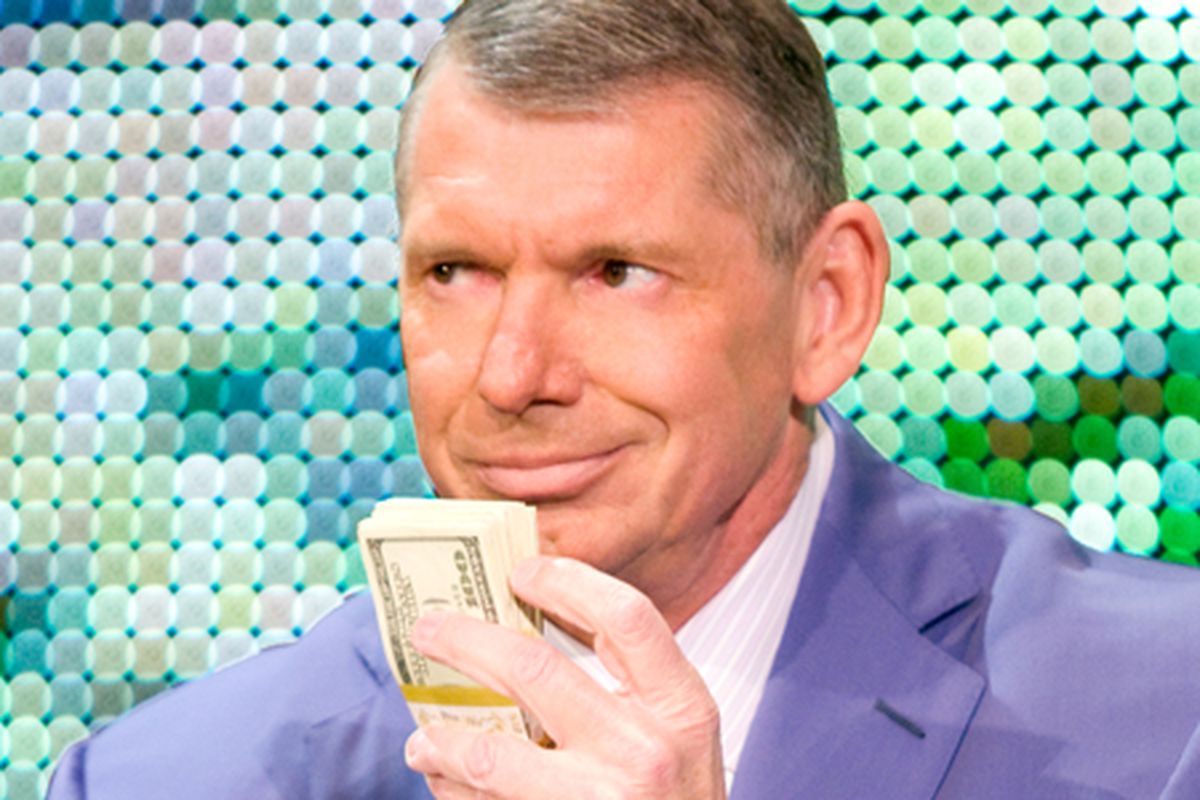 WWE programming took some interesting turns on Monday, leading many to think we are seeing the end of the PG era? Tom Clark explores.
WWE took an intriguing turn recently with the announcement that Paul Heyman and Eric Bischoff will now serve as Executive Directors for Monday Night Raw and SmackDown Live respectively. The positions were not storyline driven, as the two men will oversee the creative for both of WWE's longest running programs.
The July 1 edition of Raw immediately reflected the change, as the entire tone of the flagship show was much different than it has been in quite some time. Fans noticed this right away and praised WWE for taking the red brand in a new direction. So is WWE ending the PG Era?
It definitely seems like the right move to make. After all, the bulk of complaints against the company over the past few years have been directly tied to the PG content that WWE features every week. The silly spots and goofy angles have been enough to drive the diehard fans mad and perhaps drove the casual fans away.
Just the idea of a pro wrestling program playing amongst the backdrop of a kid-friendly environment seems ridiculous. How can a combat sport, where the talents involved wage war in the name of revenge, hate, jealousy and pride, actually be considered anything other than rated-R? That was the nature of the wrestling business for many years before WWE went public. Why does it work now?
The answer is, it doesn't work. Despite how many people defend WWE, the fact remains that the company has struggled under the weight of the PG mandate. Pro wrestling is a business built on a very simple concept: two people have a conflict and they decide to settle that conflict with physicality in a ring. It's easy, it's understandable yet it can be highly intense and extremely violent at the same time.
But WWE responded to the PG Era with programming that chose to soften at least some of the violence that occurs on TV. Yes, the matches can still be hard-fought and yes, they can still be punishing. But the removal of intentional blood greatly affected the overall mood of the matches and the same is true of social media. After all, it's hard to believe that Superstars truly hate each other when they're being friendly on Twitter and Instagram.
The company has made it clear that what fans see in the ring is nothing more than scripted action and that the stars involved are nothing more than actors playing their parts. Longtime fans that have yearned for a return to the era of believability in storylines have likely been disappointed at every turn. WWE isn't real; it's make believe and the company is only too happy to advertise that.
So if Raw's edgier presentation continues, does that mean that ratings will return? More importantly, will the fans return? If cursing is allowed on the air, even in moderation, does that automatically mean that the storylines and the Superstars, are instantly more relatable? Or does all of this reek of desperation on WWE's part?
Of course for that segment of the WWE audience that is indeed sick of the PG Era, anything different is good. Real people often don't sound like the Superstars on TV. Real people get upset, shocked, frustrated and they respond to life in a very real way. They're not scripted and everything they say is not rehearsed ahead of time. If that's what WWE is going for, then it's a completely understandable and welcome move.
But there's a fine line between reality and nonsense. It's a line that WWE has crossed so many times over the years and fans should not be surprised when the company does it now, even with the change in programming. Vince McMahon's company is still a pro wrestling based entity and that means anything ridiculous or outlandish can happen at any time.
The real question is, has WWE taken too long to react? Had the company made this move two years ago, would fans now be witnessing record-breaking ratings for WWE? Or is a return to those days even possible, given the fact that pro wrestling is not the mainstream powerhouse it one was? 
The fact is that The Attitude Era is long since over. Fans may want to see it make a comeback and WWE could be attempting such a comeback now. But unless the right players are involved, then it will not work. However the most important piece is the storytelling, which can make or break any pro wrestling company. Captivating characters struggling with relatable problems is what made WWE the most important destination for fans at one time. Is that time now returning?
Shock and awe can be a good thing in the short term. Fans feel the buzz, everyone is excited and the positive response is immediate. But anyone paying attention to WWE at this time is fully aware that one entertaining program does not guarantee a successful future. The company must continue to deliver compelling television, both on Raw and SmackDown Live. It's not an overnight process and fans know that.
But it seems that Vince McMahon at least recognizes that something needs to change in his company. SmackDown Live is moving to the FOX Network in October and the blue brand's new home has made it known that a more serious, athletic program is exactly what it wants. Maybe the changes that fans are now seeing on TV will indeed lead to that sort of program. Whether or not a great number of those fans will stick around to see what happens next, or come back to join the excitement, remains to be seen.