Andrew's Stardom 5 Star GP Blue Stars Ratings & Analysis: Day 2
Blue Stars Day 2! Does anyone start to separate themselves from the pack?
Blue Stars Day 2! Does anyone start to separate themselves from the pack?
Well we all know that my biases are strong with Utami and Jamie, but I'm always down for a good match.
Do we get any matches that equal the Day 1, or do we start to see a dip in quality?
Hopefully my favorites show up today. Let's get to the show.
Blue Stars Day 2 Ratings:
Andras Miyagi vs Jamie Hayter: Hayter wins via Falcon Arrow Neckbreaker @5:45 – **
Natsuko Tora vs Kagetsu: Kagetsu wins via Death Valley Driver @8:50 – ***
Bea Priestley vs Konami: Bea wins via Queen's Landing @7:30 – *** 3/4
Utami Hayashishita vs Arisa Hoshiki: Utami wins via Torture Rack Bomb @11:50 – *** 1/4
Blue Stars Day 2 Analysis:
Andras Miyagi vs Jamie Hayter – So there's not a ton of build between these two, since they are in the same faction. Andras being newer to Stardom and with Jamie being in Oedo Tai, there hasn't been much opportunity for these two to tie up. Jamie is looking to continue her momentum, and Andras could use the win as an early reset for her tournament.
This started off slowly with a little bit of mat wrestling and clean breaks. But being from the more heelish stable, yet giving one another space between breaks was a little awkward. It never really felt like this match got out of first gear. Even when they started a few more strikes and snap suplexes, it never really warmed up.
Andras attempted a Tombstone, which Jamie countered and then followed up with a Falcon Arrow Neckbreaker. Not an awful match, it just felt very slow and neither one really shined with personality either. Personally I'm looking forward to the Zombie Hot British Chancellor getting tested against Utami and Kagetsu.
Now on https://t.co/q8dHnF58vW! Jamie Hayter battles Andras Miyagi on night 2 of the 5★STAR GP 2019! pic.twitter.com/Xoh8UbJ1Za

— We Are Stardom (@we_are_stardom) August 22, 2019
Natsuko Tora vs Kagetsu – So last year when these two faced off, Natsuko was still in J.A.N. and considered to be a joke. Kagetsu said she could beat her before the Cup of Noodles was ready to eat (Hazuki actually had hot water and poured it in, with a 3 minute clock running). Natsuko lost, but showed some stubbornness and stopped Kagetsu from winning in the less than 3 minutes. This year, they are both Oedo Tai, but Natsuko has a lot to prove.
Well this year was a complete 180. Last year Natsuko sat in the corner for about 90 seconds and refused to wrestle, just to frustrate Kagetsu and basically insure not losing before the Cup of Noodles was done. This year, she charges at the bell, picks Kagetsu's ankle and drags her to the outside. Natsuko proceeds to beat the ever loving crap out of Kagetsu.
Throwing her into chairs, hitting her with chairs, a bucket, an umbrella, hell, she even does a Kagetsu special and hangs Kagetsu from the rafters with a Blue Stars sash. Natsuko even bullied Yellow Shoes a few times, generally proving that her brawling has improved. Kagetsu really didn't have much offense. When it got back into the ring Natsuko hit her Triple Splashes and two Guillotine Leg Drops.
However, the last Leg Drop seemed to piss off Kagetsu. So Kagetsu fires up, rag dolls Natsuko a little by the hair, and hits a Death Valley Driver for the pinfall. After the match, Kagetsu puts over Natsuko a bit and they have an embrace showing that Kagetsu is a little proud of Natsuko.
Now on https://t.co/q8dHnF58vW from Shinkiba! It's Oedo Tai vs Oedo Tai! Kagetsu vs Natsuko Tora from night 2 of the 5★STAR GP2019! pic.twitter.com/WoKauNTBTG

— We Are Stardom (@we_are_stardom) August 22, 2019
Bea Priestley vs Konami – Aside from wrestling recently, these two don't have much of a built in story either. Of course, Bea being the Red Belt champion makes every match matter for her. Aside from the prospect of a title shot, this ain't much more than a normal tournament match. So hey, let's just enjoy it, right?
Konami flies in with a Body Scissors, immediately aiming for a Knee Bar. That was Konami's bulls-eye all match, she kept focusing strikes and submissions at Bea's left leg. We say Ankle Locks, Knee Bars, Stretch Mufflers, all those fun moves trying to take out the leg. The attack is questionable from a logic stance since Konami's finish focuses on the neck and arm. So it seemed a little weird to be honest.
Aside from me questioning Konami's game plan, the match was actually well wrestled. Bea tapped into her inner Kenny Omega and hit a few Knee Strikes which I'm assuming she calls Bea Triggers. And if she doesn't…well dammit she should, it's right there.
Anyway, Bea kept her distance with Pump Kicks and Bea Triggers until she decided to pull out a few finish attempts. She first went for the Regal Suplex, but Konami kicked out of that. So Bea then uses an Electric Chair Suplex Hold, which thanks to the We Are Stardom Twitter, I learned is called Queen's Landing.
So the Red Belt champion is off to a fast start and in a three way tie for the lead.
Utami Hayashishita vs Arisa Hoshiki – Arisa needs to rebound from her first loss in like 9 months. Not only so she can win the block, but being the White Belt champion, a short memory is necessary. Big Rookie is looking to keep the momentum and further display why she's a force in Stardom after only roughly a year as a professional. Brazilian Kicks or Torture Racks?
This was well contested and might actually play a part in telling part of Arisa's story. Everything I've seen of Arisa's return, she tends to like to toy with her opponent. She smiles when she kicks them and even smiles when she gets hit back. So the sadistic/masochistic streak, doesn't really play well in 15 minute time limit matches.
Early on, the moves seemed very telegraphed and didn't connect very well. Arisa had a big miss on a Running Knee that Utami countered into a German Suplex, but, Arisa could've been aiming for Germany and looked closer to landing that. Not sure if it was just unfamiliarity or whatever, but once things spilled to the outside, there was a better flow to the match. Arisa dominated a good portion with a plethora of kick variations, even hitting her Brazilian Kick, but Utami was too close to the ropes and got her foot up.
Utami really leaned on the Sleeper Hold and Sleeper Hip Toss Takeovers towards the end of the match, which was her calling card set up to the Torture Rack when she was first on the roster. This was no different, 2 Sleeper Takeovers into a Torture Rack, flourished with the Spin Out Torture Rack Bomb. Big Rookie picks up another 2 points, but definitely looked like that was no easy win. Solid, but the early goings did hurt the match.
Overall Score: 6.5/10
Well this wasn't as good as the first day, but it was still pretty good. Even though I was a little disappointed with Andras and Jamie, the rest of Blue Stars was solid. Hell, Bea surprised the hell out of me in her match, so that's always fun.
There is definitely a line being drawn between the three leaders and the rest of the block. But you have to assume Kagetsu will stay close and Arisa will put together a few wins, if for no other reason then the fact she's the White Belt champion. Natsuko also looks like she will be a dangerous spoiler in this tournament.
Things are shaping up nicely for some interesting days.
Blue Stars Standings:
Jamie Hayter 2-0 ( 4 Points)
Utami Hayashishita 2-0 (4 Points)
Bea Priestley 2-0 (4 Points)
Konami 1-1 (2 Points)
Kagetsu 1-1 (2 Points)
Natsuko Tora 0-1 (0 Points)
Jungle Kyona 0-1 (0 Points)
Arisa Hoshiki 0-2 (0 Points)
Andras Miyagi 0-2 (0 Points)
NOAH WEEKLY NEWSLETTER VOL.117 ~ 10TH JANUARY 2021
Hisame recaps a storied Junior rivalry that helped kick of the NOAH New Year! As well as a pre-match with Mutoh and an original member returning for at least one match in NOAH!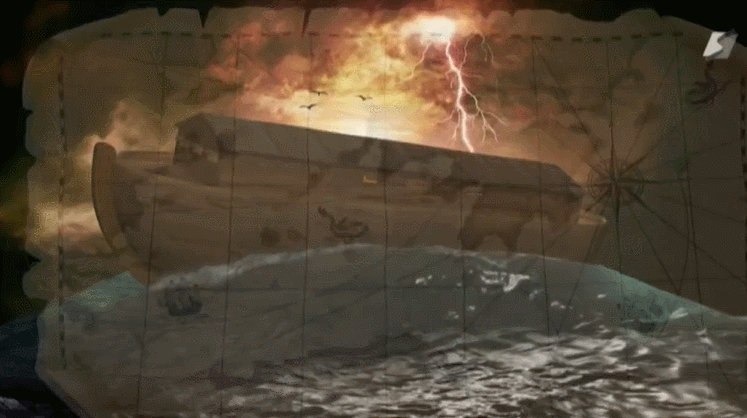 Hisame recaps a storied Junior rivalry that helped kick of the NOAH New Year! As well as a pre-match with Mutoh and an original member returning for at least one match in NOAH!
NEWS
HAOH & NIOH CHALLENGE STINGER FOR THE GHC JUNIOR HEAVYWEIGHT TAG BELTS
HAYATA and Susumu took on the Kongoh Juniors, Haoh and Nioh, on January 4th at NOAH's first show of 2021. The typically fast paced junior match ended with Nioh getting the pin on HAYATA by using HAYATA'S own momentum against him. After that, in true STINGER like fashion, Nioh made the title challenge by yelling loudly. Because Yoshinari Ogawa was not in the match and Susumu not the champion, it fell to an unwilling HAYATA to accept the challenge, which he did (after Susumu had kind of blocked his way to prevent him from leaving), by saying "Next…100 wrestlers" and then walking off quickly. The title match has been set for the 16th January 2021 at Yokohama Radiant Halls.
The only pre-match between the two teams, took place on the 10th January 2021. Yoshinari Ogawa (the champion who doesn't like being challenged), threw his belt down when he got in the ring in front of Haoh and Nioh as if he wanted to say, "The only way you will ever get these belts, is if I give them to you". Worse was to come than an Ogawa temper tantrum however, when the match ended again with Nioh getting the win over HAYATA.
KAZUNARI MURAKAMI CHALLENGES KENOH FOR THE GHC NATIONAL TITLE
Despite being introduced with the potential for a feud with Katsuhiko Nakajima and\or Masa Kitamiya, it was with Kenoh that the true sparks flew with for Kazunari Murakami. After a vicious strike war, which ended with Kenoh eliminating him at The Sugiura Army produce, Murakami choked out Kenoh at NOAH's New Year show on the 4th January. Backstage he saw that both Takashi Sugiura and Kazushi Sakuraba (who along with the referee had tried to pry him off of Kenoh) both were holding a championship, and after hearing that Kenoh was a champion who he had just choked out, Murakami decided to challenge. Kenoh said he had no choice but to accept (he claimed he was unconscious when the challenge was made), and the match has been set for 23rd January with a pre-match on the 16th.
NOSAWA'S "PART TIME GUY" UNMASKED
Thanks to Yoshinari Ogawa ripping off the mask as HAYATA and Susumu held his arms on the 4th January at Korakuen Hall, NOSAWA Rongai's silent, masked and heavily concealed, "Part Time Guy" companion, turned out to be Ikuto Hidaka.
Hidaka has lots of links to NOAH, both personal and professional (i.e. he's an old friend of Hajime Ohara, and like Mohammed Yone is a former BattlArts guy), has appeared in NOAH sporadically since 2003, even once winning the GHC Junior Heavyweight tag titles in 2006 at the Nippon Budokan when he teamed with Minoru Fujita, when they defeated the then junior heavyweight Takashi Sugiura and the long departed from NOAH, Yoshinobu Kanemaru. His relationship with NOSAWA Rongai he has known (ironically) from DDT in 1998, but mainly in ZERO-1. Hidaka teamed properly with NOSAWA and Kotaro Suzuki (who he knew better in ZERO-1 than in NOAH), and has declared that he will "make war on the NOAH Juniors".
MASATO TANAKA JOINS THE M'S ALLIANCE
Masato Tanaka was revealed to be the new member of the M'S Alliance on the 4th January, much to Takashi Sugiura's chagrin. When Sugi asked Tanaka why he joined them and not with his old Bullet-Yankee's tag partner, Tanaka said that Naomichi Marufuji asked him first. He had been waiting for Sugiura to call him, but he never did. Like everyone else, Naomichi Marufuji said that he wants to see them fight.
"I WILL WAIT FOR YOU IN ANY RING", JUN AKIYAMA IS COMING TO THE BUDOKAN
When they met in a tag match before Jun Akiyama left NOAH in 2012, Akiyama promised Naomichi Marufuji that no matter what the future held, one day he would meet him again for a tag match, and until that time he promised Marufuji that "I will wait for you in any ring".
Naomichi Marufuji made a request to Jun Akiyama on the 4th January to team with him on the 12th February. They had fought at Champions Carnival 2018 (when the long bitterness between NOAH and All Japan was finally laid to rest), and Jun Akiyama had later appeared at Naomichi Marufuji's 20th anniversary, "Flight", with their last match being in 2019 in a six man tag, when Akiyama's team defeated Marufuji's. As Marufuji pointed out, they had fought, but they hadn't tagged. Akiyama's initial response was to joke that he wasn't going to do it unless the opponent was Masao Inoue, but he did eventually give his consent that he would appear, and the match was announced on the 10th to be Jun Akiyama & Naomichi Marufuji vs Kaito Kiyomiya and Yoshiki Inamura, in what NOAH have called a "Generations Match".
DAISUKE HARADA RETAINS AGAINST HAJIME OHARA, CHALLENGED BY SEIKI YOSHIOKA
 After an amazing match on the 10th January in which he defended the GHC Junior Heavyweight against Hajime Ohara, (who Harada called "my rival" but paid tribute to by saying that Ohara was the opponent in the NOAH Juniors, who out of everyone "drains your strength"), Harada was challenged by Seiki Yoshioka who was inspired by what he saw. The match has been set for the Nippon Budokan.
Yoshioka has challenged Harada for a title before (GHC Junior Tag) and he has challenged for the GHC Junior Heavyweight before (Kotaro Suzuki), and this will be their first singles match ever. Harada and Ohara doesn't need too much of a build up, fans know what they are going to get and as NOAH save it for special occasions, it is highly anticipated. Yoshioka vs Harada will be a new thing for both of them, and for the fans.
"I EXPECTED MORE", GO SHIOZAKI DEFEATS KEIJI MUTOH IN THE FIRST PRE-MATCH
Go Shiozaki defeated Keiji Mutoh in a mystery card\pre-match on the 4th January at Korakuen Hall, by using (much to Mutoh's shock), his own move against him, The Moonsault. Shiozaki commented that he expected more of Mutoh, but to be honest I think that Mutoh being a wily veteran is playing the old man card here as which started with his leaning on the shoulder of Referee Shu Nishinaga to get into the ring. I get the impression that with that, and how Mutoh was acting during the match, the pretense that he is just an old man is to lure Go Shiozaki in to a sense of false security and confidence. During the match, Mutoh differed from Shiozaki's other title challengers in that he wasn't interested in attacking his arms, he went for his legs (he also did the same to Kaito Kiyomiya), but it's not Kiyomiya who he is challenging, and after the win, Shiozaki said somewhat sternly on Twitter that, "I expected more".
No further details have been announced as of yet, but FULL THROTTLE will be holding their very first produce at Yokohama Radiant Halls on March 6th.
EVENT RECAPS & POST MATCH PROMOS
EVENT RECAP: New Sunrise 2021 (Korakuen Hall, January 4th)
POST MATCH INTERVIEWS: New Sunrise 2021 (Korakuen Hall, January 4th)
EVENT RECAP: Higher Ground 2021 (Korakuen Hall, January 10th)
ELSEWHERE IN NOAH
~ Daiki Inaba made the mistake of accepting a handshake from Tadasuke. Why do people trust him?
~ The Harada brothers were arguing again. Older brother, Akio, asked for an Osaka NOAH poster to be told by Harada that they weren't out yet, and maybe he should stick a picture of himself as a kid up? Harada posted one, and his older brother retaliated by posting one of Harada.
~ Both Naomichi Marufuji and Takashi Sugiura were hoping for a singles match with Masao Inoue at NOAH's mystery card on the 4th January. It turned out to be Kazuyuki Fujita, who destroyed Inoue in 6 seconds.
~ NOSAWA Rongai refused to high-five Kotaro Suzuki, as he said he didn't and doesn't trust him.
~ The majority of people answered with a definite "No" when asked if they were going to Takashi Sugiura's PPV after show party.
~ Kenoh was strangely unsympathetic when Naomichi Marufuji complained to him about Manabu Soya after bouncing off him during a match.
~ In typical fashion, Hajime Ohara said that he was sad that he had lost the pre-match, but was happy that young Kai Fujimura had worked hard during the match. This was a direct contrast to Daisuke Harada, who only talked about himself.
~ FULL THROTTLE appeared on part 1 of "Pro Wrestling Susume" on Samurai TV. We discovered that YO-HEY is good at things that involve anything whirling and high colored (Hajime Ohara isn't) and that Seiki Yoshioka can beat Ohara at shuttlecock, and Ohara us good at things blindfolded.
CURRENT CHAMPIONS
THIS WEEK IN NOAH
Wednesday 3rd January: Tadasuke (35)
Wednesday 3rd January: Part 2 of FULL THROTTLE on Susume (Samurai TV)
Saturday 16th January: NOAH "Higher Ground 2021" (17:30 JST)
BROADCASTS
"Higher Ground 2021" on the 16th January, will be broadcast on WRESTLEUNIVERSE on January 19th at 17:30 JST. You must be a subscriber to view this.
LINKS
Event recap: Naomichi Marufuji at SwanDive
Tour dates: February & March 2021
Picture credit: m_shsankus & Noah GHC
GIFS taken from WRESTLEUNIVERSE & ABEMA
NOAH WEEKLY NEWSLETTER VOL.116 ~ 3RD JANUARY 2021
Welcome to the first NOAH newsletter of 2021. It's been a quiet few days as the NOAH office has been shut for the New Year break, but Hisame brings you all the information necessary to kick the year off educated!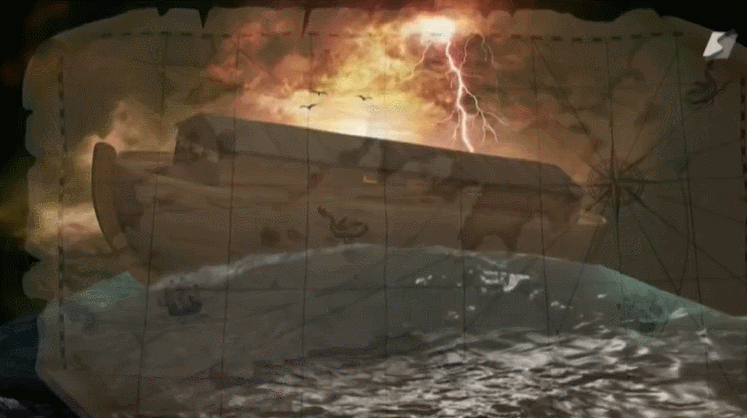 Welcome to the first NOAH newsletter of 2021. It's been a quiet few days as the NOAH office has been shut for the New Year break. NOAH held their last show of 2020 on the 29th December (Takashi Sugiura's 20th Anniversary), and will recommence at Korakuen Hall on the 4th January 2021.
NEWS
"All Dogs Gather 2" ~ Takashi Sugiura's 20th anniversary
Mitsuharu Misawa had created produce shows to be a training tool for the younger generation of NOAH to produce their own shows, make booking decisions etc, all with the backing of the promotion behind them. Produce shows (like RATELS early ones) were where you would book dream matches, bring your friends in and generally do things that didn't really relate to what was going on in NOAH at that time. You would never have once seen title challenges or many things that we saw this evening. With Kaito Kiyomiya's "NEW HOPE" fast evolving the new SEM and Club Citta the new Differ to hold it in, produce shows have too evolved.
Not having much to do since Quiet Storm left in early 2020, Mohammed Yone asked Shuhei Taniguchi, (who has not been doing much since his singles match with Keiji Mutoh and his drifting away from the younger generation group of Kaito Kiyomiya, Yoshiki Inamura and Daiki Inaba), if he wanted to team up after their tag match. Taniguchi agreed by roaring loudly into the microphone.
Fans got the best Christmas\New Year's gift ever, when Hajime Ohara challenged Daisuke Harada for the GHC Junior Championship. NOAH like to keep their singles matches (and indeed their tag matches) to a minimum as they know how highly fans prize seeing them fight, and they only ever usually give them a singles for special occasions. Harada accepted Ohara's challenge, and it has been set for 10th January at Korakuen Hall. It would have been a very good Budokan match.
Go Shiozaki and Kazuyuki Fujita had their first match (albeit a tag) following their title match, in ten months. The staredown this time lasted only about five minutes until Hideki Suzuki and Yoshiki Inamura broke it up. That was all they were able to break up however, as they had a staredown after the match in the form of "this ain't over", which ended with Shiozaki grimacing and Fujita walking off. Nothing has been arranged yet, but fans have said they want to see a singles match between them again, and this time with an audience. Somehow, I don't think that a thirty minute staredown once again is going to be a problem.
Katsuhiko Nakajima loved facing off against Kazunari Murakami, his smile was probably visible from space. But it wasn't Nakajima (or Kitamiya who held up Kongoh pride until the end as he was the last man standing), who gave the impression of a further interaction with Murakami, it was Kenoh. The two had a light speed hard-as-hell kick war, and it was Kenoh who eliminated him. Murakami left with a laugh.
The main event elimination match between Kongoh & The Sugiura Army, came down to Takashi Sugiura and Masa Kitamiya. Sugiura won the match with the Olympic Slam, but he gave props to the bloodied Kitamiya who had headbutted him, and led the applause when he was helped from the ring. Sugi then asked all The Sugiura Army members to come to the ring. Kendo Kashin did not accompany them, having stalked off earlier when eliminated (he turned up later, he had been out to buy beer), and Hideki Suzuki flipped the bird behind Kazuyuki Fujita's back. Fujita remained totally unaware. After giving the audience a heart attack by joking he was going to retire, Takashi Sugiura thanked everyone for coming, and saying how grateful he was to be able to have been in NOAH for twenty years, which is an understatement as there were times when it looked like NOAH would not survive twenty years, and had it not been for Sanshiro Takagi, Misawa's kindness to him and investment in DDT all those years ago, NOAH would not have survived Coronavirus. Event done, backstage interview done where Sugi said he wanted a singles belt for him and to monopolize the belts as a unit, the aftershow party could begin.
All of NOAH's past events have either been broadcast on the network, or else on a subscription streaming service such as WrestleUniverse or ABEMA, this was the first time they had ever done anything "Pay Per View". The backstage party was hosted by the irrepressible Kuniko Yamada, and although he is no longer a member, Kinya Okada joined in. Okada did little more though than hide in a corner, and tear into a hunk of meat (Kuniko ate hers in a more refined manner). Takashi Sugiura and Kazushi Sakuraba were the main stars, breaking open the traditional Sake barrel (this is done on anniversaries), and performing their stand up comedy sketch in the style of 1950s comedians with big bow ties, and a microphone between them.
January 2021
Due to the escalating Coronavirus situation in Japan, the Tokyo city government has announced that all bars, restaurants and cafes will be shut at 8pm. Sports events seem to be (for now) untouched by this and it will be business as usual.
The same as last year, NOAH will holding their first show of the year at Korakuen Hall, once again the card will be announced by entrance themes, and they will also be in competition with New Japan who will be running the Tokyo Dome. Unlike last year they will not be running a second night on January 5th, and only five shows in total over the course of the month.
Last year, Masao Inoue won a match, Daisuke Harada beat Hajime Ohara in a four man tag, Hideki Suzuki and Kenoh left fans wanting more, Doug Williams teamed with Chris Ridgeway, Go Shiozaki defeated Kaito Kiyomiya for the GHC Heavyweight, and HAYATA shook hands with Yoshinari Ogawa after the GHC Junior Heavyweight tag match…
So who knows just WHAT is going to happen this year, and given how explosive NOAH was when it wrapped up 2020, this show has the potential to be red hot.
The second volume of Matt Charlton's excellent study of Puroresu, has been released on both kindle or paperback form. Beautiful illustrations which compliment the moving text, there is no better place to either start, refresh or learn something you never knew before about your favorite champions and their title reigns.
EVENT RECAPS AND POST MATCH PROMOS
Event recap: "All Dogs Gather 2" (29th December 2020, Korakuen Hall)
Post match promos: "All Dogs Gather 2" (29th December 2020, Korakuen Hall)
ELSEWHERE IN NOAH
~ Kaz Hayashi announced after the Sugiura Army produce that he was leaving NOAH and therefore withdrawing from The Sugiura Army as he wants to concentrate on GLEAT.
~ Naomichi Marufuji and Daiki Inaba went at each other outside the ring at "All Dogs Gather".Inaba said in the last backstage interview of 2020, that he wasn't going to run away.
~ In a recent interview Kazunari Murakami referred to Katsuhiko Nakajima and Masa Kitamiya as the "two young boys", which was how he had known them at Kensuke Office\Diamond Ring.
~ NOAH wrestlers released their New Year calligraphy with their resolutions. YO-HEY talked about nipples, and Naomichi Marufuji talked about Ramen.
~ As it is the year of The Ox, Yoshiki Inamura was made up as one for a magazine shoot. He kind of looks more like a Demon than an Ox though, but would give the Minotaur described as "his body was fully human, although his legs and arms were bulging with almost superhuman muscles", a run for his money.
~ Sadly due to the Coronavirus, there was no traditional NOAH appearance at JeanJean (aka "The Purple Dinosaur") this year. In past years, Naomichi Marufuji, Katsuhiko Nakajima and Kenoh (looking awkward as he was given a cake that resembled breasts), have appeared.
CURRENT CHAMPIONS
THIS WEEK IN NOAH
Monday, 4th January 2021: "NEW SUNRISE 2021" (6pm JST, Korakuen Hall)
Tuesday, 5th January 2021: Katsuhiko Nakajima celebrates 17 years in wrestling (debut 2004)
Tuesday, 5th January 2021: Seiki Yoshioka (33)
Wednesday, 6th January 2021: "FULL THROTTLE" appear on Pro Wrestling Susume (part 1)
Thursday, 7th January 2021: Naomichi Marufuji will be the special one day manager at SWANDIVE Bar & Restaurant
Sunday 10th January 2021: "HIGHER GROUND 2021" (11:30am JST, Korakuen Hall)
BROADCASTS
"NEW SUNRISE 2021" from Korakuen Hall on the 4th January, will be broadcast live on ABEMA from 6pm JST. The stream will be free and worldwide. If you cannot watch it live, you will be able to view it for seven days afterwards. After that time you will need to subscribe to WRESTLEUNIVERSE in order to be able to watch it.
LINKS
NOAH will hold 4th January Korakuen again this year! The card will be announced on the day! What is the surprise?
GIF'S taken from ABEMA
Picture credit: Yoshiki Inamura