Andrew's Stardom 5 Star GP Blue Stars Ratings & Analysis: Day 2
Blue Stars Day 2! Does anyone start to separate themselves from the pack?
Blue Stars Day 2! Does anyone start to separate themselves from the pack?
Well we all know that my biases are strong with Utami and Jamie, but I'm always down for a good match.
Do we get any matches that equal the Day 1, or do we start to see a dip in quality?
Hopefully my favorites show up today. Let's get to the show.
Blue Stars Day 2 Ratings:
Andras Miyagi vs Jamie Hayter: Hayter wins via Falcon Arrow Neckbreaker @5:45 – **
Natsuko Tora vs Kagetsu: Kagetsu wins via Death Valley Driver @8:50 – ***
Bea Priestley vs Konami: Bea wins via Queen's Landing @7:30 – *** 3/4
Utami Hayashishita vs Arisa Hoshiki: Utami wins via Torture Rack Bomb @11:50 – *** 1/4
Blue Stars Day 2 Analysis:
Andras Miyagi vs Jamie Hayter – So there's not a ton of build between these two, since they are in the same faction. Andras being newer to Stardom and with Jamie being in Oedo Tai, there hasn't been much opportunity for these two to tie up. Jamie is looking to continue her momentum, and Andras could use the win as an early reset for her tournament.
This started off slowly with a little bit of mat wrestling and clean breaks. But being from the more heelish stable, yet giving one another space between breaks was a little awkward. It never really felt like this match got out of first gear. Even when they started a few more strikes and snap suplexes, it never really warmed up.
Andras attempted a Tombstone, which Jamie countered and then followed up with a Falcon Arrow Neckbreaker. Not an awful match, it just felt very slow and neither one really shined with personality either. Personally I'm looking forward to the Zombie Hot British Chancellor getting tested against Utami and Kagetsu.
Now on https://t.co/q8dHnF58vW! Jamie Hayter battles Andras Miyagi on night 2 of the 5★STAR GP 2019! pic.twitter.com/Xoh8UbJ1Za

— We Are Stardom (@we_are_stardom) August 22, 2019
Natsuko Tora vs Kagetsu – So last year when these two faced off, Natsuko was still in J.A.N. and considered to be a joke. Kagetsu said she could beat her before the Cup of Noodles was ready to eat (Hazuki actually had hot water and poured it in, with a 3 minute clock running). Natsuko lost, but showed some stubbornness and stopped Kagetsu from winning in the less than 3 minutes. This year, they are both Oedo Tai, but Natsuko has a lot to prove.
Well this year was a complete 180. Last year Natsuko sat in the corner for about 90 seconds and refused to wrestle, just to frustrate Kagetsu and basically insure not losing before the Cup of Noodles was done. This year, she charges at the bell, picks Kagetsu's ankle and drags her to the outside. Natsuko proceeds to beat the ever loving crap out of Kagetsu.
Throwing her into chairs, hitting her with chairs, a bucket, an umbrella, hell, she even does a Kagetsu special and hangs Kagetsu from the rafters with a Blue Stars sash. Natsuko even bullied Yellow Shoes a few times, generally proving that her brawling has improved. Kagetsu really didn't have much offense. When it got back into the ring Natsuko hit her Triple Splashes and two Guillotine Leg Drops.
However, the last Leg Drop seemed to piss off Kagetsu. So Kagetsu fires up, rag dolls Natsuko a little by the hair, and hits a Death Valley Driver for the pinfall. After the match, Kagetsu puts over Natsuko a bit and they have an embrace showing that Kagetsu is a little proud of Natsuko.
Now on https://t.co/q8dHnF58vW from Shinkiba! It's Oedo Tai vs Oedo Tai! Kagetsu vs Natsuko Tora from night 2 of the 5★STAR GP2019! pic.twitter.com/WoKauNTBTG

— We Are Stardom (@we_are_stardom) August 22, 2019
Bea Priestley vs Konami – Aside from wrestling recently, these two don't have much of a built in story either. Of course, Bea being the Red Belt champion makes every match matter for her. Aside from the prospect of a title shot, this ain't much more than a normal tournament match. So hey, let's just enjoy it, right?
Konami flies in with a Body Scissors, immediately aiming for a Knee Bar. That was Konami's bulls-eye all match, she kept focusing strikes and submissions at Bea's left leg. We say Ankle Locks, Knee Bars, Stretch Mufflers, all those fun moves trying to take out the leg. The attack is questionable from a logic stance since Konami's finish focuses on the neck and arm. So it seemed a little weird to be honest.
Aside from me questioning Konami's game plan, the match was actually well wrestled. Bea tapped into her inner Kenny Omega and hit a few Knee Strikes which I'm assuming she calls Bea Triggers. And if she doesn't…well dammit she should, it's right there.
Anyway, Bea kept her distance with Pump Kicks and Bea Triggers until she decided to pull out a few finish attempts. She first went for the Regal Suplex, but Konami kicked out of that. So Bea then uses an Electric Chair Suplex Hold, which thanks to the We Are Stardom Twitter, I learned is called Queen's Landing.
So the Red Belt champion is off to a fast start and in a three way tie for the lead.
Utami Hayashishita vs Arisa Hoshiki – Arisa needs to rebound from her first loss in like 9 months. Not only so she can win the block, but being the White Belt champion, a short memory is necessary. Big Rookie is looking to keep the momentum and further display why she's a force in Stardom after only roughly a year as a professional. Brazilian Kicks or Torture Racks?
This was well contested and might actually play a part in telling part of Arisa's story. Everything I've seen of Arisa's return, she tends to like to toy with her opponent. She smiles when she kicks them and even smiles when she gets hit back. So the sadistic/masochistic streak, doesn't really play well in 15 minute time limit matches.
Early on, the moves seemed very telegraphed and didn't connect very well. Arisa had a big miss on a Running Knee that Utami countered into a German Suplex, but, Arisa could've been aiming for Germany and looked closer to landing that. Not sure if it was just unfamiliarity or whatever, but once things spilled to the outside, there was a better flow to the match. Arisa dominated a good portion with a plethora of kick variations, even hitting her Brazilian Kick, but Utami was too close to the ropes and got her foot up.
Utami really leaned on the Sleeper Hold and Sleeper Hip Toss Takeovers towards the end of the match, which was her calling card set up to the Torture Rack when she was first on the roster. This was no different, 2 Sleeper Takeovers into a Torture Rack, flourished with the Spin Out Torture Rack Bomb. Big Rookie picks up another 2 points, but definitely looked like that was no easy win. Solid, but the early goings did hurt the match.
Overall Score: 6.5/10
Well this wasn't as good as the first day, but it was still pretty good. Even though I was a little disappointed with Andras and Jamie, the rest of Blue Stars was solid. Hell, Bea surprised the hell out of me in her match, so that's always fun.
There is definitely a line being drawn between the three leaders and the rest of the block. But you have to assume Kagetsu will stay close and Arisa will put together a few wins, if for no other reason then the fact she's the White Belt champion. Natsuko also looks like she will be a dangerous spoiler in this tournament.
Things are shaping up nicely for some interesting days.
Blue Stars Standings:
Jamie Hayter 2-0 ( 4 Points)
Utami Hayashishita 2-0 (4 Points)
Bea Priestley 2-0 (4 Points)
Konami 1-1 (2 Points)
Kagetsu 1-1 (2 Points)
Natsuko Tora 0-1 (0 Points)
Jungle Kyona 0-1 (0 Points)
Arisa Hoshiki 0-2 (0 Points)
Andras Miyagi 0-2 (0 Points)
(NOAH) NOAH NEWSLETTER VOL.195 ~ 22ND MARCH 2023
New champions, All Japan interactions, new debuts and Joshi in NOAH! NOAH is heating up in 2023!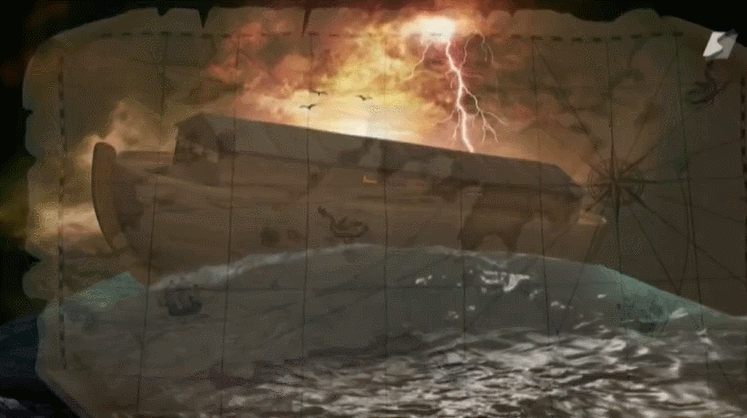 NEWS
YO-HEY & Tadasuke join GLG
During Kongoh vs The NOAH Junior Regulars at Great Voyage in Yokohama 2023 on the 19th March, Tadasuke inadvertently knocked down Shuji Kondo, which allowed Atsushi Kotoge to get the win over him (Tadasuke). The NOAH Juniors left the ring, which left Kondo and the others, Hajime Ohara and Hi69 advancing menacingly on Tadasuke. Kondo it is well known does not like him, Hi69 has a simmering jealousy, and Ohara will do whatever Kondo does. YO-HEY ran in to save Tadasuke, and just when it looked as if Tadasuke would be welcomed by the NOAH Junior Regulars, YO-HEY was seen whispering something to him, and the two took out Kotoge, Seiki Yoshioka and Alejandro. Backstage, while Kotoge et al wondered what had happened, YO-HEY said "No Comment". Fans were hopeful of a RATELS reunion (Daisuke Harada had been signing autographs), but YO-HEY and Tadasuke came out in the main event as members of GLG (Jake Lee's "Good Looking Guys" unit).
Saxon Huxley debuts in NOAH
The 203cm Saxon Huxley (which makes him taller than even Jake Lee at 192cm), made his NOAH debut at "Great Voyage in Yokohama". Very reminiscent of Bruiser Brody, his first match was fittingly a match teaming with Hideki Suzuki and against Yoshiki Inamura and Mohammed Yone. Huxley won the match and backstage said that he didn't come to Japan to look at the Cherry blossoms, he came here to fight!
The problem with Shuhei Taniguchi, Takashi Sugiura takes a hand
Shuhei Taniguchi emerged from his slumber and the monster reawakened against Takashi Sugiura in a match in Yokohama ("Great Voyage") where Taniguchi had one of the best matches of his in a long time. He won via repeated soccer ball kicks to the head, which made a nasty thudding sound. Backstage, Takashi Sugiura urged him to seize this chance, Taniguchi asked him for another match, but Sugi told him he had to seize the opportunity by himself. Later (and with Sugiura looking on, hands behind his back and standing in the background in teacher mode), Taniguchi challenged Daiki Inaba and Masa Kitamiya for the GHC Heavyweight Tag titles they had just retained against Kongoh. Masa Kitamiya grimly told Taniguchi that he would accept their challenge, but he would "teach him" when to "leave NOAH forever" and that there was no future for him. Title match will take place on April 16th in Sendai.
Jack Morris challenges for the GHC National
The Yokohama Budokan has always been good to Jack Morris, he made his NOAH debut there (which he won) and on the 19th, he defeated El Hijo Del Dr Wagner Jnr and therefore won the opportunity to challenge for the GHC National. Morris picked up the belt and silently held it over El Hijo Del Dr Wagner Jnr, who was lying spread out on the mat. Title match has been set for April 16th in Sendai.
SUWAMA, Kenoh, Soya & All Japan
Following Kenoh's labelling All Japan as a "pigsty" (I am trying to imagine how that would have gone down in the Baba era) and walking out of the press conference saying that the whole venue chosen for it was like an old fashioned mayoral meeting in Tokyo with the close press of bodies, Kenoh and Manabu Soya succeeded in winning the All Japan World Heavyweight titles on the 21st March. I have never seen Kenoh so happy on winning a title, the GHC has history, but not as long a history as All Japan, the promotion it flowed from and I think despite his disparaging, Kenoh was overcome to be holding the belts that the legends of All Japan once did. Suwama got in the ring after their victory to challenge for the titles on behalf of Voodoo Murders, Kenoh basically told him to beat it. He wanted nothing to do with him, he was insulted by his not turning up to Great Voyage in Yokohama, where Kenoh had prepared a special seat for him at ringside, and their next challenge (and probably any subsequent challenges) would take place in NOAH as he told everyone pointedly in the ring and then backstage, along with more jumping and cheering with Soya. No challengers have come forward yet, but Kenoh looks to be adding to his collection of belts as on the 1st April when he and Shuji Kondo will challenge DragonGate's Natural Vibez (Big Boss Shimizu and Kzy) for the Open the Twin Gate Championship. Media outlets are wondering whether Kenoh will once again attempt to unify the GHC and All Japan belts.
Related articles
Kenoh "All Japan, Aoyago disappointing". Aoyagi demands a double title match and orders Kongoh to win the GHC, World Tag Press Conference
Seriously? Managing Director Kohei Suwama sends a thank you letter to Kenoh, "If it's full, I'll give you a monetary reward"
Kenoh & Soya win the World Tag, notice of defense in NOAH, re-notification of "break" to Suwama
Kenoh's "pigsty" ruthlessly inflames Suwama, lambasts Triple Crown Champion Yuji Nagata!
No love lost, Masa Kitamiya & Kento Miyahara
Furious that Masa Kitamiya was ignoring his demands for a three man tag in All Japan and irritated even more over Kitamiya's not greeting him as his senior, Kento Miyahara appeared in NOAH to confront his unrepentant junior following Kitamiya & Inaba's successful tag defense against Kongoh. Miyahara, who danced his way to the ring, told an unimpressed "Mitsuhiro Kitamiya" that he was getting way ahead of himself (he said it was by one hundred years) calling himself "Masa" and that he had come to finally get an answer out of him about the match. Kitamiya told him that there was no benefit, but since Miyahara had come all the way down here just to shame his junior for not responding, then fine, he would fight him. There was no love lost in Ota Ward, at least not on Masa Kitamiya's part, and while Miyahara might have had a change of heart after the match, Kitamiya didn't. The match itself was won by Yoshiki Inamura (against whom Ryo Inoue in particular has sworn revenge and says he will win the All Japan tag league to do it) and was followed by Miyahara speaking on the microphone to Kitamiya. He told him that with the "Masa" name Kitamiya had no choice but to go to the top of NOAH and having seen for himself how he was now, he was no longer "Mitsuhiro Kitamiya", which was hard for him to say, and he could stop worrying about him. Kitamiya (who hates both of his older brothers/sibling students) told him that he wanted nothing more to do with him, he hated him then and he hated him now. Miyahara, however, seemed to think that they would meet in the ring again although Kitamiya made it very clear that it was unlikely.
Related articles
Kitamiya gets irritated with "Irresponsible comments", "Not thinking about unnecessary things". Kenoh once again declares "GHC World Tag Team". GHC tag signing ceremony.
"Pathetic", Miyahara asks Kitamiya to quickly determine the three wrestlers who will be on the NOAH side
NOAH's Kitamiya wins the match, an announcement of "Never getting involved", Miyahara cheers "Get to the top!"
STINGER war, outcast Eita
To the surprise of no one, Yoshinari Ogawa (and Eita) did not attend the match signing. Chris Ridgeway and HAYATA did, and while Ridgeway did most of the talking, HAYATA was vocal enough to state that losing the pre matches could be an Ogawa trick. He also likened him to an "Amanojaku" (天邪鬼, lit "Heavenly evil spirit") which is a demon in Japanese folklore, which urges people to wicked deeds by preying on their darkest desires. HAYATA'S description is apt, because the demon is tricky and never does what anyone expects as their nature is contrary. There was no way to try and outmaneuver such a demon with tricks, so HAYATA said there was no strategy other than to destroy him. In the title match, Ogawa stole the win and then appealed for peace between himself, HAYATA and Ridgeway. HAYATA shook hands, Ridgeway was a little apprehensive and when it came time to leave the ring, hung back without shaking hands, despite the fact that both Ogawa and HAYATA where urging him to come walk with them.
What about Eita?
Eita and Ogawa got into a shoving match when Ogawa shook hands with HAYATA, which ended with Ogawa slapping Eita, who thought that like his squabbles with NOSAWA, it would blow over in a matter of seconds. What he forgets is that Ogawa forgives when he wants.
It was hard not to feel sorry for Eita as he did look so alone when he left the ring, gathering up his belt sadly and slinking backstage with hunched shoulders and holding the side of his face. Like Eita said, STINGER are a notoriously silent group, two don't have social media, the third doesn't use his much, and it is only Eita who talks online. Eita's last post was sad, he said he still believed in Ogawa…after all, they were the GHC Junior tag champions. So far, no one has come to challenge for the belts.
Related articles
Yoshinari Ogawa declares dissolution of STINGER!? (Interview, Part 2)
"Stop waking up Ogawa", HAYATA declares a parting? GHC Junior tag signing ceremony
Lanzelot challenges AMAKUSA
Lanzelot challenged AMAKUSA for the GHC Junior title following his (Lanzelot's) win over him at the Yokohama Budokan. Title match will take place in Aomori on March 26th. This will be broadcast at a later date.
Joshi matches announced on a NOAH show
NOAH continue to test the water in putting on Joshi matches, this time outside of a special show (i.e. Great Muta and Keiji Mutoh's retirement) by putting on a women's match for the first time ever on an official NOAH show. Nothing as of yet has been announced regarding a women's division or a GHC Women's Championship, but it would not surprise me if an announcement was made on the 16th April following Maya Yukihi vs Sumire Natsu.
 Jake Lee wins the GHC Heavyweight title
Jake Lee defeated Kaito Kiyomiya following a brutal match where Kiyomiya was worn down but did not have the energy to keep wearing down Jake, which he almost succeeded in doing, at Great Voyage in Yokohama and became the 42nd GHC Heavyweight Champion. He was immediately challenged by Katsuhiko Nakajima, who told him that he would show him what the real NOAH is, and he used the phrase "I'm NOAH", which made fans wonder if there was a double meaning here as Nakajima started using this in response to Go Shiozaki's, "I am NOAH". Jake Lee, after looking stunned, commented that Nakajima was one of the wrestlers he had always wanted to fight. Title match has been set for the 16th April in Sendai.
Related articles
GHC Champion Kaito Kiyomiya dismisses the recommendation to retire, and will "turn everything upside down" in the match against Jake
"I think I will dominate" Jake Lee reveals his ambition in his first GHC challenge to Kaito Kiyomiya in an exclusive interview
Jake "Get the symbol of freedom", Kiyomiya smiles and says, "Spring in full bloom". GHC Heavyweight signing ceremony.
"Kiyomiya, take a rest!" The strongest black ship appears in the new era of NOAH! Getting to the bottom of Jake Lee's heart.
"There are still some diamonds in the rough that I am curious about", the new GHC champion Jake Lee expresses his beliefs to increase his power
EVENT RECAPS & POST MATCH INTERVIEWS
Post match interviews
Sunny Voyage 2023 (Tuesday March 14th)
Great Voyage in Yokohama 2023 (Sunday March 19th)
Event recaps
Great Voyage in Yokohama 2023 (Sunday, March 19th)
ELSEWHERE IN NOAH
– Naomichi Marufuji picked a few hairs off of Anthony Green's chest before chopping him
– Very sadly with the defection of YO-HEY and the retirement of Daisuke Harada, the NOAH Junior Space recorded its last session this past week.
– Naomichi Marufuji posted two short InstaLive videos of himself and a drunk Tadasuke. Who had a white towel over his head for some reason in the first, and then had the grin and the eyes half closed and half open in the second.
– A sports news outlet based in Nigeria, reported that Chris Ridgeway had passed away on March 30th 2021! I mean STINGER might be reclusive, and one fan drawn cartoon depicted HAYATA living inside of Yoshiki Inamura's tires as it was a dark place to hide, but come on! I doubt the 1,308 fans at the Yokohama Budokan were all having a mass hallucination.
– Eita has now become a freelancer. DragonGate said that with his activities in NOAH and Eita also wanting to expand, that this was the best and easiest option all round.
– Manabu Soya announced himself as the mystery wrestler who would enter Champions Carnival Block B
– Kenta Kobashi will be running Fortune Dream (8) again at Korakuen Hall on the 14th June.
– The Great Muta will be inducted into the WWE Hall of Fame, alongside Keiji Mutoh. Akitoshi Saito wondered whether Muta had a passport.
CURRENT CHAMPIONS
GHC Heavyweight Champion: Jake Lee
Challenger: Katsuhiko Nakajima, ABEMA presents GREEN JOURNEY 2023 in SENDAI (Xebio Arena Sendai, Sunday April 16th)
GHC Junior Champion: AMAKUSA
Challenger: Lanzelot, SUNNY VOYAGE 2023 (Aomori Mutsu Maeda Arena, Sunday March 26th)
GHC Heavyweight Tag Champions: Masa Kitamiya and Daiki Inaba
Challengers: Shuhei Taniguchi & Takashi Sugiura, ABEMA presents GREEN JOURNEY 2023 in SENDAI (Xebio Arena Sendai, Sunday April 16th)
GHC Junior Tag Champions: Yoshinari Ogawa & Eita
Challengers: None at the time of writing
GHC National Champion: El Hijo Del Dr Wagner Jnr
Challenger: Jack Morris, ABEMA presents GREEN JOURNEY 2023 in SENDAI (Xebio Arena Sendai, Sunday April 16th)
THIS WEEK IN NOAH
– Friday March 24th
SUNNY VOYAGE 2023
Akita Selion Plaza
Starts: 18:30 JST
Broadcast: TBA
– Saturday March 25th
SUNNY VOYAGE 2023
Iwate Morioka Gymnasium
Starts: 17:00
Broadcast: TBA
– Sunday March 26th
SUNNY VOYAGE 2023
Aomori Mutsu Maeda Arena
Starts: 15:00
Broadcast: TBA
– Monday March 27th
SUNNY VOYAGE 2023
Aomori Hachinohe Yutori 1st floor multi-purpose large hall
Starts: 18:30 JST
Broadcast: TBA
Birthdays
March 27th: Kenta Kobashi (56)
March 29th: Kai Fujimura (28)
NOAH FROM THE VAULT
"Donmai, Donmai" – Mitsuharu Misawa's diary
With thanks to: Flame286 & Metal NOAH
Picture credits: Weekly Pro (Kitamiya & Miyahara)
(NOAH) NOAH NEWSLETTER VOL.194 ~ 12TH MARCH 2023
Pre-matches, retirements and cross promotion challenges! NOAH keeps things interesting going into Spring!
NEWS
Daisuke Harada's retirement
Daisuke Harada wrestled his last match at Korakuen Hall on the 9th March, bringing a seventeen year career to a close. The match was only a minute, and Harada took no bumps and took no damage to his neck. The last move of his career was Misawa's Rolling Elbow, although he did set up The Katayama German Suplex. Fortunately, time ran out then and the referee looked as if he had to hold Harada back from continuing. His opponent, Atsushi Kotoge (who he calls his "eternal rival") had come to the ring highly emotional and had buried his face in the turnbuckle when Harada's music sounded, he was in tears again when Harada made his speech;
"Are you kidding me, aren't I the one who wants to cry the most? My pro wrestling life started with you, and I'm really happy that it ended with you. Because of you, I was able to come to NOAH and continue wrestling because you were here, and because of you I was able to wrestle for one last minute. I am really grateful to you. From the day I entered Osaka Pro Wrestling, I was cocky junior, but until today have been indebted to you. Thank you for your help today!" 
Kotoge left soon after, and Harada addressed the crowd thanking everyone and hoping that they would be happy with the match (the fans were just as emotional as Kotoge), he thanked NOAH, the medical team and everyone who came today. There was to be no ten count bell or ceremony (Harada finds them a little gloomy) but he wanted to end his career with a bang. Harada left the ring for the last time, raising the arm of the person he said had saved his life (NOAH's trainer, Nagahama) and shaking hands with the wrestlers at ringside, which included Hitoshi Kumano, before he disappeared one final time behind the curtains. In the lobby, Harada had been sent flowers from Osaka Pro, HUB, Zeus (they sent flowers in his colors of blue and white), Meiko Satomura, THE LEAVE, GLEAT, DDT, Satoshi Kojima – the list went on. Harada hasn't decided what he is going to do next, but he has vowed to support NOAH as a fan, and has referred to himself as becoming a "Wrestling Genie". However, he doesn't seem to be ready to leave NOAH behind just yet, as he still has one final NOAH Junior Space to do.
Related articles
"Don't end up like me" – Daisuke Harada, who has announced his retirement, thinks about the unexpected doctor stop without subjective symptoms, the retirement match is a one minute exhibition with a doctor present
"My past matches will be streamed. Please receive Daisuke Harada's pro wrestling! – free matches released on YouTube that Daisuke Harada has chosen himself
"What to do with Taniguchi?" Takashi Sugiura to "retrain" him
The question of "What to do with Taniguchi" is one that NOAH have wondered periodically over the years, and now the question has arisen again following his six man match when he teamed with Naomichi Marufuji and Masaaki Mochizuki against The Sugiura Army of Takashi Sugiura, Kazuyuki Fujita and Hideki Suzuki. Suzuki had said that he wanted to see Maybach Taniguchi, but instead they got apathetic Shuhei Taniguchi, who ended the match by getting choked out by Takashi Sugiura and the ref called for the bell. After the match Sugiura, stood over Taniguchi, and then left the ring. Marufuji and Mochizuki were a little kinder, Marufuji rolling him out, but they both exchanged knowing glances and Marufuji gave him a weary look as they walked to the back. Takashi Sugiura vented about Taniguchi's performance, and said he would "retrain him" in their singles match in Yokohama.
All Japan World Heavyweight Tag Challenge accepted
After winning the first pre match against the GHC Heavyweight Tag Champions, Masa Kitamiya and Daiki Inaba, Kenoh and Manabu Soya where confronted in the ring by the All Japan World Heavyweight Tag Champions, Yuma Aoyagi and Naoki Nomura, who (throwing off Managing Director SUWAMA's threat) accepted the challenge of Kongoh for the belts.  Kenoh said that when Kongoh win them, having already won the GHC Heavyweight Tag Titles, they would unify them into what they had named "GHC World Tag". Title match will take place on the 21st March at All Japan's show at the Ota Ward General Gymnasium.
STINGER all out war; Eita bloodied, Ogawa taps
Following the emotion of Harada's retirement and the frustration of Taniguchi's performance, STINGER went to war. Eita faced off in a singles match against HAYATA, and Chris Ridgeway and Yoshinari Ogawa fought in the match after. Eita had threatened HAYATA that he would make him feel the same pain he caused him the night he bloodied him up and took the belt back at NOAH Junior Night at Ryogoku Kokukigan, but in the event of things, HAYATA jumped him, bust him open by using the belt on him and then attacked him savagely afterwards. The ref was shoved down by HAYATA three times, and on the fourth shove away, he stopped the match. HAYATA gave Eita the 403 Impact on the belt, and shoved his boot into his face as he held the championship up. Backstage, HAYATA (who ironically was the only person out of STINGER, ex STINGER or whatever the tag with Eita is called), said that he had no intention of teaming with Eita, and that in Yokohama, Ogawa will come to his senses. Eita later posted on Twitter a picture of HAYATA standing over him and asking whether HAYATA was proud of himself (I would imagine he was) and saying that if he thinks that Ogawa is going to "come to his senses", then that's what HAYATA needs to do, so "get real".
Ogawa and Ridgeway had a match that Ogawa had both predicted would be different from HAYATA vs Eita (he doesn't give Eita much credit in using his brain, while he did admit he has to work hard when it's Ridgeway) and would be "technique vs technician". Ridgeway called it "master vs pupil" and demonstrated that Ogawa's teaching had taught him not only how to attack, but also how to deceive and like a latter day Charlemagne, how to make everything around you into your army. Ridgeway won the match by doing something that very few people have done; he made Ogawa tap. The war between STINGER has just gone up another notch.
Related articles
"Let me be clear" – crowned tag with Eita, Yoshinari Ogawa breaks the silence on the HAYATA & Ridgeway interception (part 1)
Kaito Kiyomiya loses the first pre-match against Jake Lee
Kaito Kiyomiya's woes continued when he lost the first pre match to Jake Lee. However, that being said, Kiyomiya was not the person pinned, it was Atsushi Kotoge. Jake Lee had been making comments about Kiyomiya's somewhat worried demeanor ever since he came to NOAH, back then it was he looked so glum he would probably scare little children, and now it had developed into making exaggerated smiles on his face using two fingers to prop up his mouth (in the manner of "turn that frown, upside down") and then motioning at Kiyomiya to do this. Kiyomiya wore a faint smile, but Jake even took it one step further, and rearranged Kiyomiya's lips and cheeks into a grin when he did a rope break. After the match, Jake took the mic and told Kiyomiya that "Kiyomiya, for you, that (GHC Heavyweight) is a bit of a burden I guess. Boo, applause, whatever. Come and see the 19th March, I'll change NOAH".
AMAKUSA retains
AMAKUSA retained the GHC Junior Heavyweight title against Hi69. Hi69 let loose in the match, and he looked as if he was wild eyed and drunk on revenge. Fans said that this was one of the best matches that they had seen out of him for a while, although he does tend to be very good in singles matches, especially title ones with a backstory as in depth as the one against AMAKUSA. No challenger has come forward yet, but AMAKUSA has promised that he will "guide this junior treasure to the heavens"
EVENT RECAPS & POST MATCH INTERVIEWS
Star Navigation 2023 (Thursday March 9th, Korakuen Hall)
Post match interviews (Thursday March 9th, Korakuen Hall)
ELSEWHERE IN NOAH
– Naomichi Marufuji had a Twitter conversation with Satoshi Kojima about a lost phone. He said he had lost his phone once and "everyone was searching for it". From Kojima's reaction that suggested that he was there and remembered this, I wonder if "everyone" was the roster at one point.
– Katsuhiko Nakajima held his 35th birthday fan event, "Team Katsu" on the 12th March. The event included photos of Nakajima in his two most favorite ring-wear (his current red one and his wolf skin), homemade Chanko, autographs, a chat with Nakajima and fans could even wear one of the costumes if they won a competition. A lot of reviews contained the phrases "when I came around" or "when I regained consciousness", which refer to Nakajima's presence.
– Keiji Mutoh took part in Japan's version of "Are you smarter than a 5th grader?" It turned out that he wasn't and went home without the money he hoped to use for his retirement. He says that next time he goes on the show, he will bring Riki Choshu.
– Lanzelot, Super Crazy's nephew, made his NOAH debut on the 9th March at Korakuen Hall.
– Kenoh said he doesn't remember the name of Naoki Nomura, as his presence was insignificant.
– Tadasuke wrist flicked Kinya Okada away when he got into the ring. Not that Okada was in his way or had any intention of being in the Kongoh pose.
CURRENT CHAMPIONS
GHC Heavyweight Champion: Kaito Kiyomiya


Challenger: Jake Lee, 

Great Voyage in Yokohama, Yokohama Budokan, 19th March

GHC Junior Champion: AMAKUSA


Challenger: None at the time of writing

GHC Heavyweight Tag Champions: Masa Kitamiya and Daiki Inaba


Challengers: Kongoh (Kenoh and Manabu Soya), 

Great Voyage in Yokohama, Yokohama Budokan, 19th March

GHC Junior Tag Champions: Yoshinari Ogawa & Eita


Challengers: HAYATA & Chris Ridgeway, 

Great Voyage in Yokohama, Yokohama Budokan, 19th March

GHC National Champion: El Hijo Del Dr Wagner Jnr


Challenger: None at the time of writing
THIS WEEK IN NOAH
SUNNY VOYAGE 2023
Date: Tuesday, March 14th
Venue: Yokohama Radiant Hall
Start time: 18:00 JST
Broadcast: WrestleUniverse (you must be a subscriber to view)
Yoshiki Inamura will be having the singles match against Kento Miyahara on this day at Shinjuku Face. The All Japan event starts half an hour after NOAH's does, and while Masa Kitamiya is on the card he is in the second match, so I guess there is plenty of time for him to get to Shinjuku.
ARTICLES
Kenoh advises GHC champion Kaito Kiyomiya to retire, "shocked" by "forbidden words" after the battle with Okada
Fan event recap – Kenoh gives a talk in Hachinohe
NOAH FROM THE VAULT
"Donmai, Donmai" – Mitsuharu Misawa's diary