Carol: Can NXT Compete Against AEW?
Wednesday Night Wars are on the horizon! Does NXT have a shot against the AEW hype machine?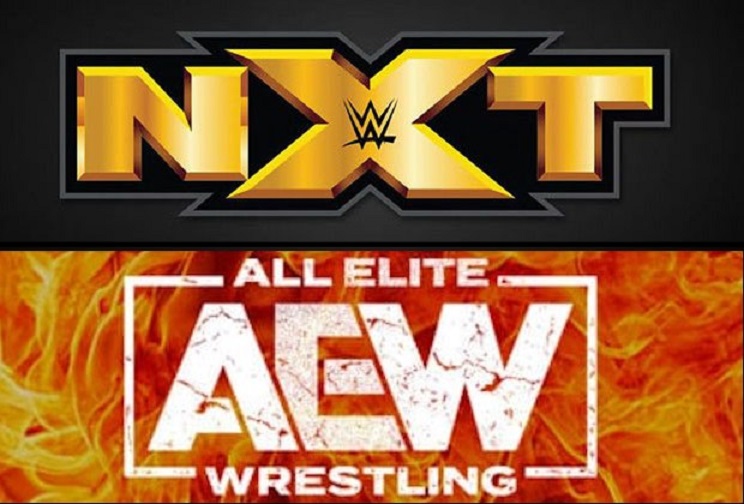 The war between WWE and AEW is heating up. For the past few months, Triple H and Cody Rhodes have been throwing jabs at each other. AEW is seen as competition, and given the way things are going with WWE, it's not surprising why viewers along with a few wrestlers are jumping ship to the rival brand.
WWE is and always will be the top promotion in wrestling. Yet, when a rival company like AEW comes along and threatens to take away their audience, WWE retaliates.
When AEW announced their weekly broadcast would air on Wednesday nights on TNT, many were speculating if WWE would put on a program to counter AEW. The answer is yes.
Starting on Wednesday September 18th, NXT will start airing live on the USA Network. This is a big move from WWE and the fact that NXT premieres two weeks before AEW's October 2nd television debut, shows that the Wednesday Night Wars are on.
The NXT announcement has drawn mixed reactions and it leads me to wonder if NXT can compete with AEW?
The one positive is for those that don't subscribe to the WWE Network this will give them a chance to watch NXT. Just like AEW, NXT is filled with wrestlers that many fans don't know. The move to USA Network will give NXT a new audience of viewers, who get to see the stars in action.
While the switch from the network to cable will help the NXT wrestlers, there's the question of whether the show will have enough star power to keep viewers. Again like AEW, NXT is filled with indie talent. However, AEW does have a slight edge since they have former WWE stars, including Jon Moxley, who's the hottest star right now. NXT has Adam Cole, Velveteen Dream, Matt Riddle, and Shayna Baszler to represent their brand. While these wrestlers are talented, will they be able to connect with the new viewers.
Another issue that has fans concerned is the creative direction for NXT. The brand is Triple H's project and because of his vision, it's become a huge success. If you ask WWE fans what their favorite program is, a majority of them would say NXT. RAW and SmackDown have come under fire for their lack of storylines, whereas NXT always has a storyline to keep fans invested in the show. The move to the USA Network has fans worried about Vince's involvement in NXT.
Vince's vision is different from Triple H's and that's a main reason why RAW and SmackDown's ratings have declined. Some reports suggest that Vince will be hands-on with the NXT move, but other reports say nothing is going to change. If Vince becomes involved with the creative process, there's a good chance NXT's quality could diminish.
As I mentioned earlier, there's a mixture of excitement and worry about NXT's move. WWE seems to have faith in the move and believe they can compete with AEW. Much like their competitor, NXT has a lot of work to do to produce quality television in order to gain a new audience.
In a few weeks, the Wednesday Night Wars officially begin, and we'll see how well NXT does against AEW.