Carol: Is Seth Rollins Being Over-pushed?
How much, is just strictly too much Seth Rollins?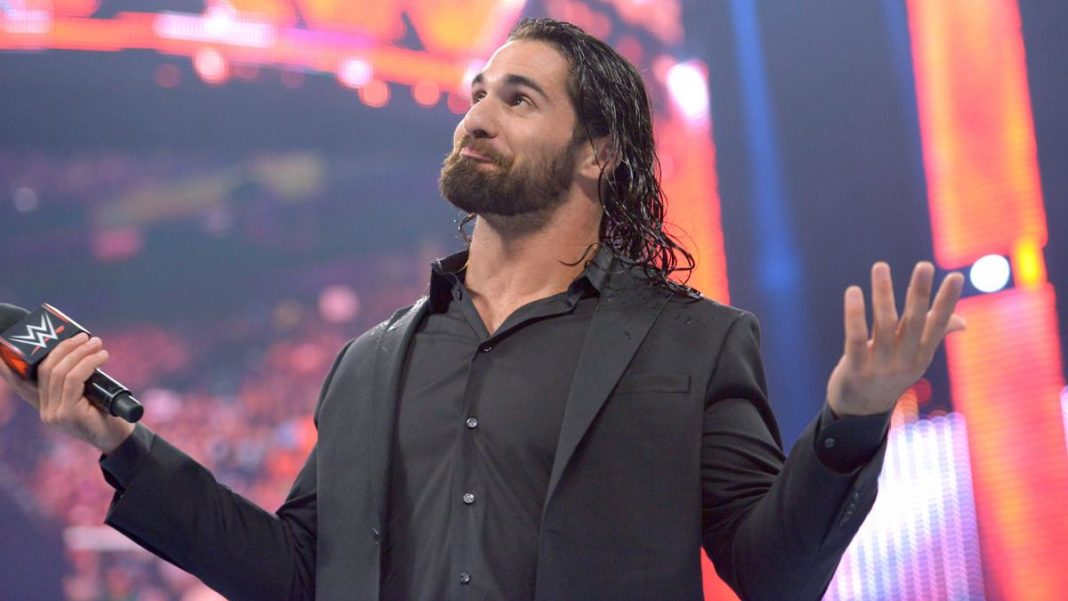 How much, is just strictly too much Seth Rollins?
There's no doubt that Seth Rollins is the face of WWE. Rollins has worked hard to achieve his status as WWE's top star.
Throughout his journey as a singles competitor, Rollins had the support of the crowd.
His athleticism and dedication to the business is what helped win over the fans. When he won The Royal Rumble, then dethroned Brock Lesnar at WrestleMania to win the Universal Championship, the WWE Universe exploded.
But in recent months it seems that things have changed. Reading online comments, I've seen wrestling fans criticizing Rollins, saying he's a whiner or he's over-pushed. After reading the social media posts, I began to wonder if Seth Rollins' popularity is waning.
There's a couple of reasons why the WWE Universe could be turning on Rollins. The first is some comments he made about his former Shield brother Jon Moxley, who is now part of AEW. Rollins said that Moxley didn't try hard enough to make his situation with WWE better, and that since Jon is working for the competition, he's taking food from Rollins' plate.
Seth's rants have riled fans, who feel that he's getting a big ego. That's just one of the reasons why fans are slowly starting to turn on The Architect.
The next reason for Rollins' popularity going downhill is his booking. After his huge moment at WrestleMania, Seth would go on to feud with Baron Corbin for the Universal Championship. Corbin is one of the most hated stars in WWE due to his overexposure. From the moment Corbin was announced as Seth's challenger, fans lost interest in the feud.
It also didn't help that Rollins' real life girlfriend Becky Lynch was brought into the storyline when the couple put their titles on the line in a match against Corbin and Lacey Evans at Extreme Rules. Fans weren't happy with Seth and Becky's relationship being displayed on television. Many felt that it was overshadowing their championship reigns and killing their momentum.
Thankfully after Extreme Rules, WWE removed Becky from Seth's storyline.
Seth's momentum started to regain after MITB winner Brock Lesnar cashed in on him. Fans were behind Seth heading into SummerSlam, where he hoped to regain the Universal Championship. Rollins managed to defeat Lesnar and save the fans from another of Brock's lengthy part-time reigns.
With Brock out of the Universal Championship picture, the next person to challenge Rollins is Braun Strowman. This is a huge boost for Strowman, whose momentum has slowed down over the years.
Seth Rollins and Braun Strowman's feud is one that writes itself, however WWE may have ruined it already. Last week, Rollins and Strowman won the RAW tag team championships from The O.C.
Fans were up in arms in their championship win. They felt it was unfair to Anderson and Gallows, who had just won the titles a few weeks ago. They also felt this was WWE's way of continuing to boost Seth's ego and claiming he's one of the greatest champions ever.
The tag title win is going to set up the inevitable heel turn, and odds are it's going to be Strowman as the bad guy. WWE is set on keeping Rollins as a babyface, and that seems to be a problem for fans.
Critics say Rollins has become boring as a babyface, but a heel turn would spruce things up for him. Rollins is a good wrestler and he still gets red hot reactions when he comes out. As the new face of the company, I understand WWE wants to push Seth to the top. Yet, they also need to be careful with how they handle his booking moving forward.
The more they push him, the more likely it is that fans will turn on him. This is something neither Rollins or WWE wants to happen.